Lisa Marie Presley's Daughter Riley Keough Breaks Her Silence Over Mother's Death
Riley Keough is paying tribute to her mother, Lisa Marie Presley, following her shocking death last week. Keough, 33, broke her public silence Friday morning by sharing a throwback photo of herself as a young girl looking into her mother's eyes as Presley smiled down at her. Keough simply captioned the photo with a red heart.
Presley, who passed away last Thursday at the age of 54, was reportedly laid to rest on Thursday at Graceland a few days ahead of a public memorial at the famous estate. Entertainment Tonight reports that Presley was buried in the Meditation Garden at Graceland beside her son and Riley's brother, Benjamin Keough, who died in 2020 at the age of 27. Presley's father, Elvis Presley, and his parents, Vernon and Gladys, are also buried in the garden.
Riley Keough, who was in the midst of promoting her starring role in the upcoming series Daisy Jones & the Six when Presley unexpectedly passed away, was with her mother just days before her death. She shared an image of Presley on her Instagram Story showering her with praise. "How beautiful is my mama?!" she captioned the photo, which she added to her "2023" highlight on her profile.
Keough lost her mother just a little over two years after she lost her younger brother, Benjamin Keough, who died by suicide at the age of 27. Riley has paid tribute to her brother countless times, but recently did so on the two-year anniversary of his passing. "Not an hour goes by where I don't think of you and miss you," she wrote alongside an Instagram photo of herself smiling with her little brother. "It's been two years today since you left and I still can't believe you're not here. You are so loved my Ben Ben."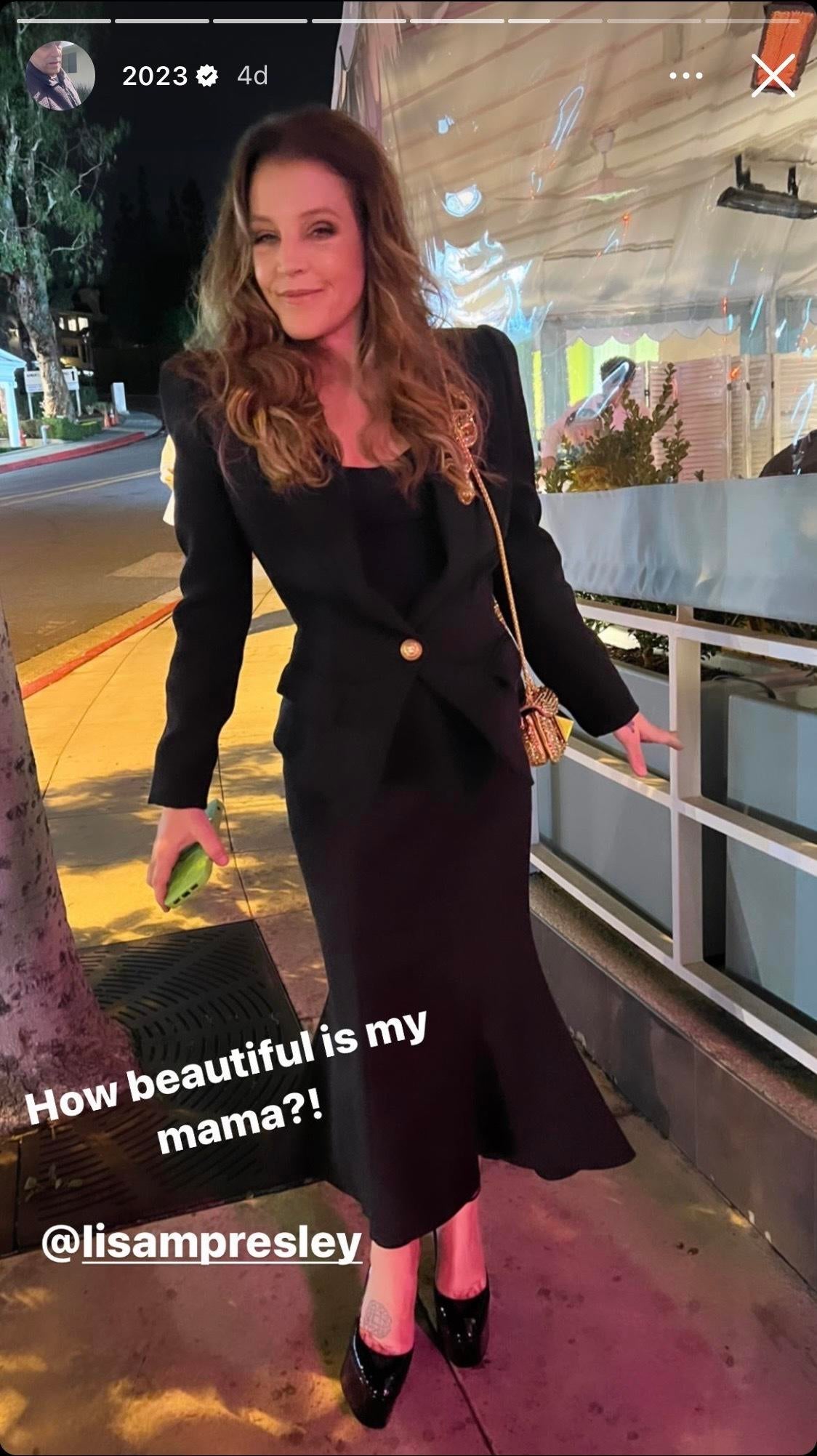 Presley shared Riley and Benjamin with her ex-husband Danny Keough. In addition to Riley, she is survived by her mother, Priscilla Presley, as well as her 14-year-old daughters Finley Aaron Love Lockwood and Harper Vivienne Ann Lockwood, who she shared with her ex-husband Michael Lockwood.
0
comments
Presley's life will be memorialized at a public event Sunday morning at Graceland in Memphis, Tennessee. Her daughters will inherit the famous estate. The official cause of death for Presley, who suffered cardiac arrest last week in a medical emergency that led to her death, has been deferred.