Lisa Marie Presley's Daughter Riley Keough Praised Her Days Before Her Death
Just four days before Lisa Marie Presley's shocking death, her daughter, Riley Keough, shared some love to her on Instagram. The picture was posted seemingly on the same evening as the Golden Globes (though Lisa Marie was wearing a different dress than she wore to the event). Keough captioned the Instagram story snap, "How beautiful is my mama?!" It was then added to the actress' "2023" highlight on her profile. You can see the snapshot below.
Reports surfaced on Jan. 12 that Elvis and Priscilla Presley's only daughter died after being hospitalized for cardiac arrest. She was 54. The mother of four was found unresponsive by her housekeeper before her ex-husband, Danny Keough, administered CPR until she was revived. Unfortunately, she was placed in a medically induced coma with a temporary pacemaker later in the afternoon.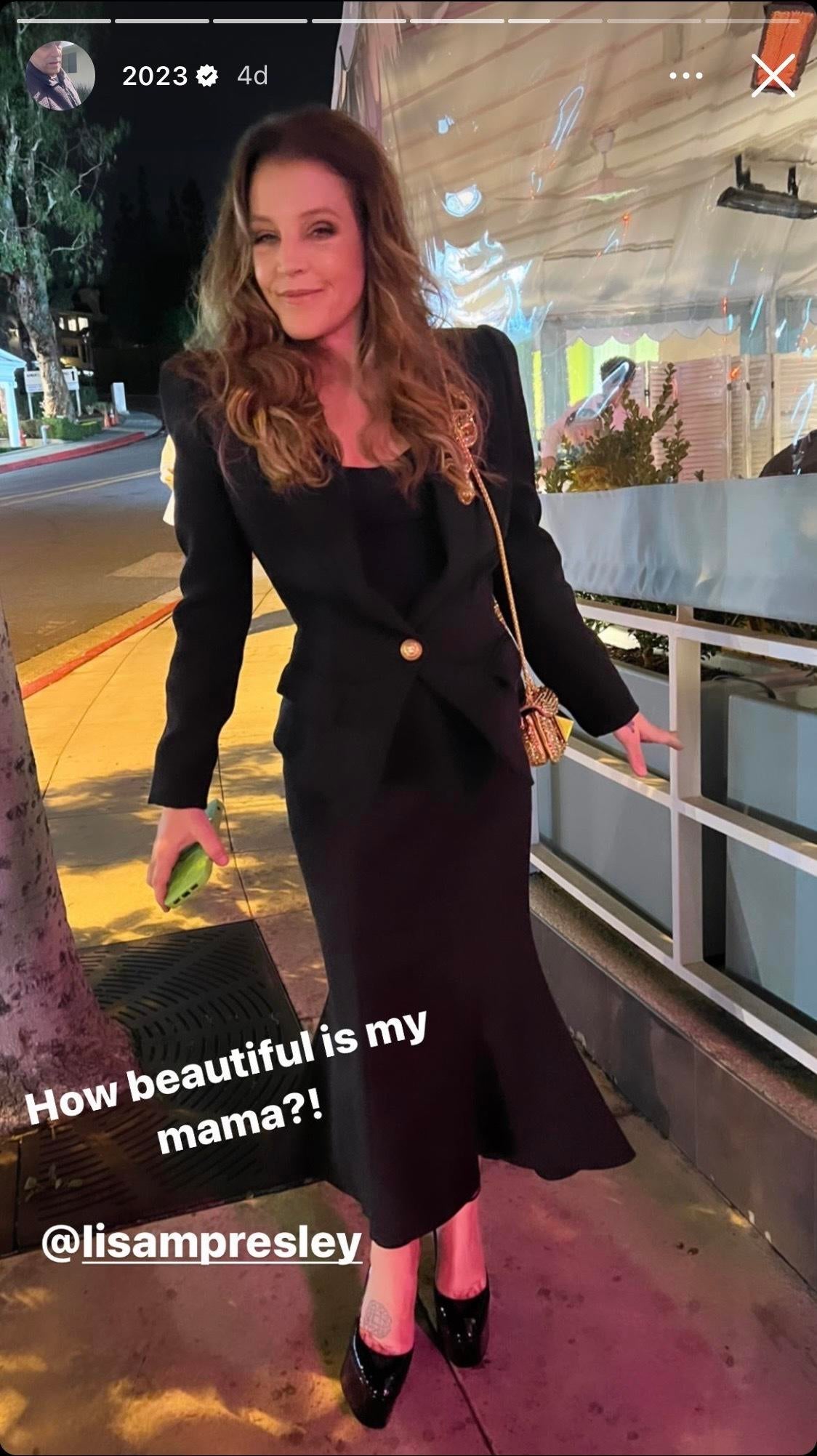 Her mother confirmed the heartbreaking news of her death in a statement to PEOPLE. "It is with a heavy heart that I must share the devastating news that my beautiful daughter Lisa Marie has left us," she said. "She was the most passionate strong and loving woman I have ever known. We ask for privacy as we try to deal with this profound loss. Thank you for the love and prayers. At this time there will be no further comment."
Lisa Marie was last seen in public just a few days ago at the 2022 Golden Globes, in which the actor who starred as her father in the musical biopic Elvis took home an award. His award acceptance speech was touching, in which he thanked both Lisa Marie and her mother for their support, telling them both, "I'll love you forever."
She was born in Memphis, Tennessee on Feb. 1, 1968, exactly nine months after her parents' wedding. Lisa Marie was briefly raised in the area before moving to L.A. with Priscilla following her parents' 1973 divorce. Elvis died in August 1977, making a 9-year-old Lisa Marie the joint heir to his estate. She became the sole heir after their respective deaths in 1979 and 1980, and also inherited Elvis' Graceland residence.
0
comments
She was married four times: to Danny Keough, Michael Jackson, actor Nicolas Cage, and Michael Lockwood. Her divorce from Lockwood was finalized in 2021.