Vanessa Hudgens Hits Oscars 2023 Red Carpet Solo in Wake of Engagement
Vanessa Hudgens arrived at the 95th Academy Awards red carpet earlier than many other celebrities Sunday afternoon because she is working. She will join Ashley Graham and Lilly Singh to host one of ABC's Red Carpet Show. Although Hudgens just got engaged, she arrived at the event solo since her fiance, Cole Tucker, is busy in spring training.
Hudgens arrived at the Doly Theater in a classic strapless black gown with her hair tied in a bun. She wore a diamond necklace and earrings, as well as a stunning engagement ring. This is her second year in a row hosting ABC's red carpet coverage. Countdown to the Oscars starts at 6:30 p.m. ET/3:30 p.m. PT on ABC. Content creator Reece Feldman serves as a backstage correspondent, while Rosci Diaz will take viewers inside the Academy's New York City viewing party for members not in Hollywood.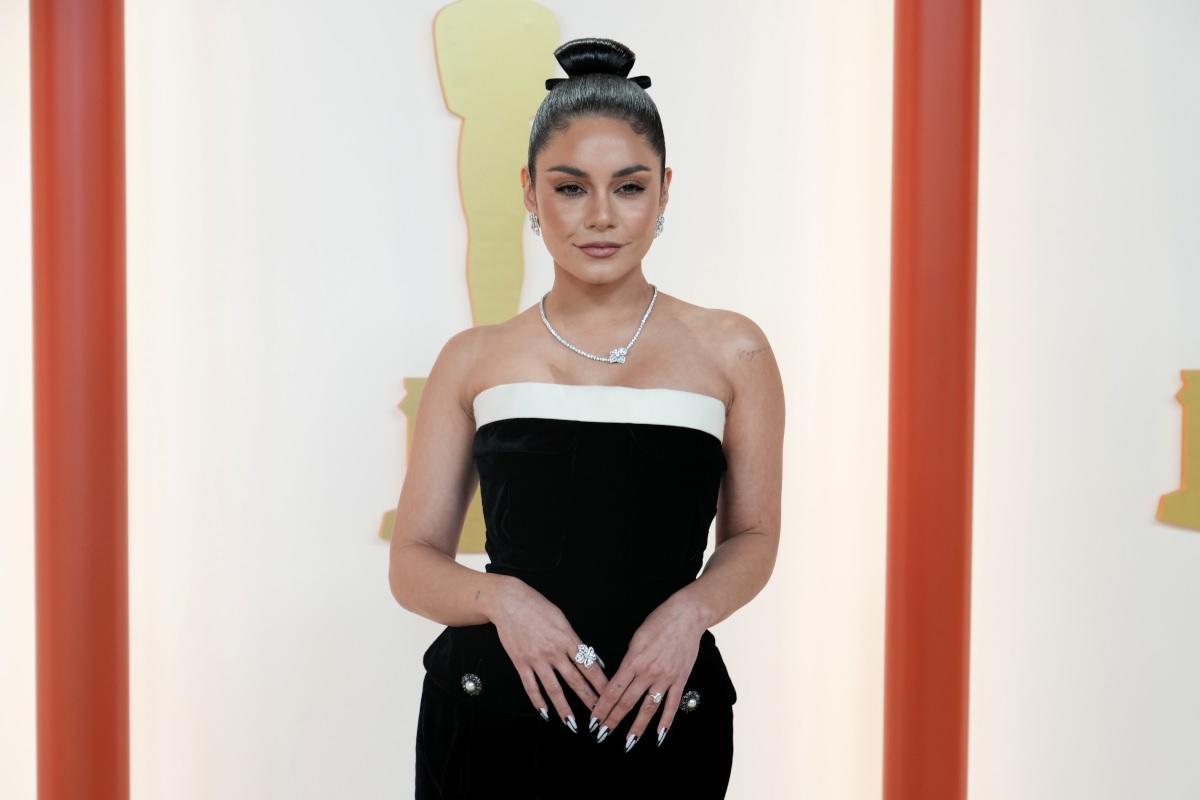 Coincidentally, Hudgens might be interviewing her ex-boyfriend, Austin Butler, during the broadcast. Butler was nominated for Best Actor for playing Elvis Presley in Baz Luhrmann's Elvis. In a January interview with The Los Angeles Times, Butler credited Hudgens with pushing him to take the role. "We'd been together for so long and she had this sort of clairvoyant moment and so I really, I owe her a lot for believing in me," he said. Hudgens and Butler dated for eight years before calling it quits in 2020.
Hudgens and Tucker got engaged late last year after meeting in 2020. They met during a Zoom meditation group and were first seen together in December 2020. Hudgens and Tucker, 26, made their relationship Instagram Official on Valentine's Day 2021.
Tucker was drafted by the Pittsburgh Pirates in 2014 and made his major league debut in 2019. He played four seasons with the Pirates. This year, he is a non-roster invitee to the Colorado Rockies' spring training. He has appeared in 11 games so far, with six hits in 25 plate appearances.
"I've gone to a lot of games, way more than I have in my entire life condensed into a year," Hudgens told Entertainment Tonight in November 2021 when asked how she supports Tucker. "I love going and supporting and cheering him on. But for the premiere days, he's like, 'It's game day, babe. It's so nice. I get to come to your game.' And I'm like, 'Yes! Same thing.' It's great. He's amazing."
0
comments