Every Netflix Original Series Canceled in 2023 So Far
Netflix's list of titles canceled in 2023 is continuing to grow. Just three weeks into the new year, the streamer has already canceled five of its original series, marking a particularly bloody start to the year that is already challenging the list of titles the streamer canceled in 2022, a list that grew to include 20 titles by the end of the year.
Following on the heels of cancellations that included The Baby-Sitters Club, Raising Dion, First Kill, The Midnight Club, and Warrior Nun, among several others, the first of Netflix's 2023 cancellations arrived less than 48 hours into the new year when Netflix brought the ax down on 1899. Created by Jantjee Friese and Baran bo Odar, the pair behind the hit German-language original Dark, the mystery sci-fi drama's cancellation came as a shock given the show's early success on the platform, though it appeared to signal that not even well-performing titles could be trusted to receive a renewal. That belief has proven to be true over the past several days, which has seen Netflix cancel several additional titles, many of which were popular on the platform and even spent time on the streaming charts.
Keep scrolling to see the complete list of series canceled by Netflix so far in 2023. Curious as to why these shows were canceled? In December 2022, a Netflix exec shed some surprising light on the decision-making process. You can read more about that by clicking here.
'Mo'- ending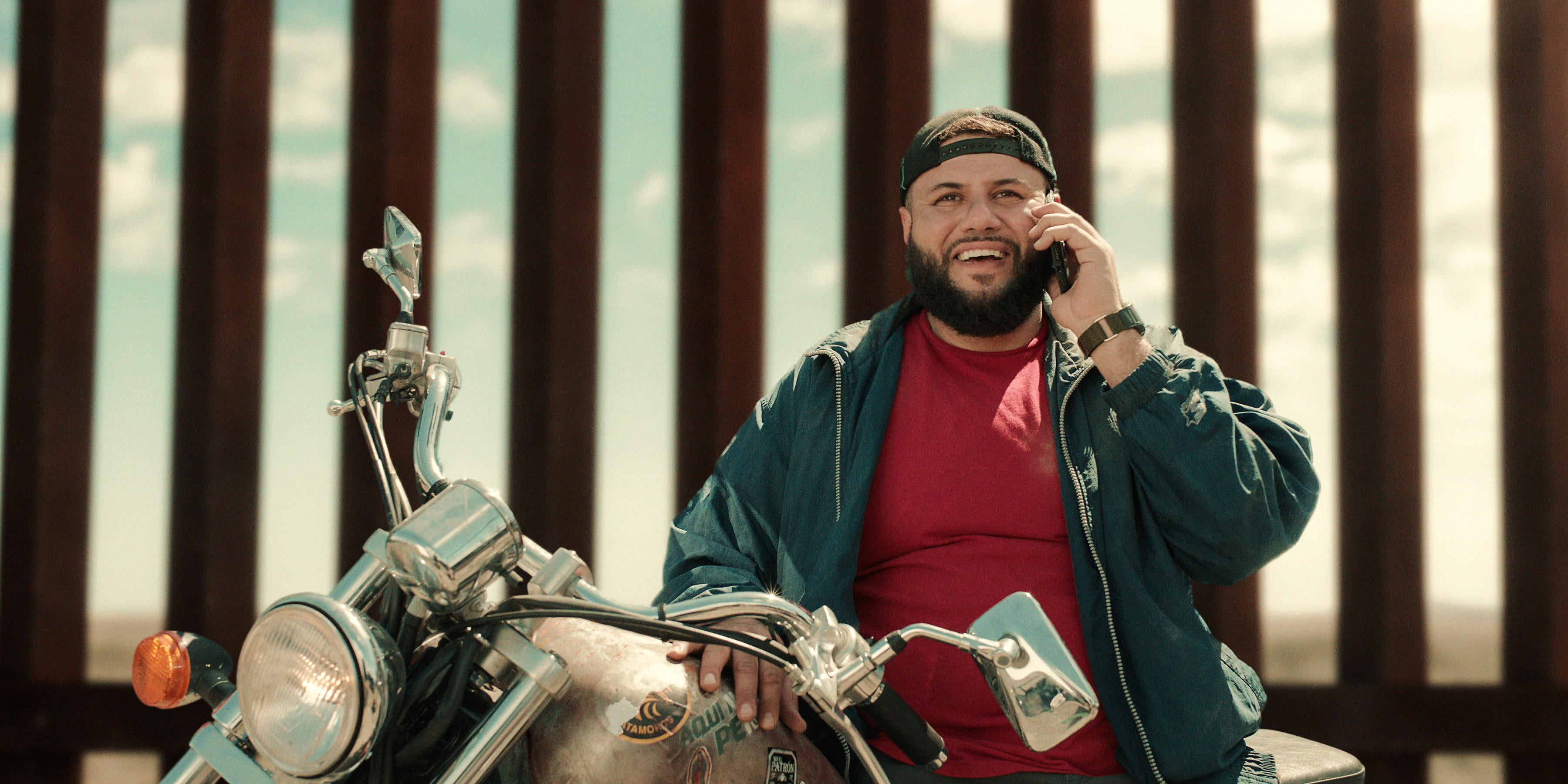 Premiered: August 24, 2022
Renewal/Cancellation: January 12, 2023
Mo joins the list on a bit of a happier note. While most of the titles on this list were canceled in surprised moves, Mo was renewed for a second and final season. The series from Mo Amer and Ramy Youssef, is loosely based on Amer's own life as a Palestinian refugee living in Houston, Texas and follows the titular character as he seeks asylum and citizenship in the United States. Along with Amer, the series stars Farah Bsieso, Omar Elba, Teresa Ruiz, and Tobe Nwigwe.
Debuting in August, Mo was a massive hit. The dramedy won a Gotham Award for Breakthrough Television Under 40 Minutes and an AFI Award for being one of the best programs of 2022. Per The Hollywood Reporter, "ending after two seasons is by design: The second installment will wrap up Palestinian refugee Mo Najjar's (co-creator and star Mo Amer) journey to gain asylum in Houston.
prev
next
'The Chair'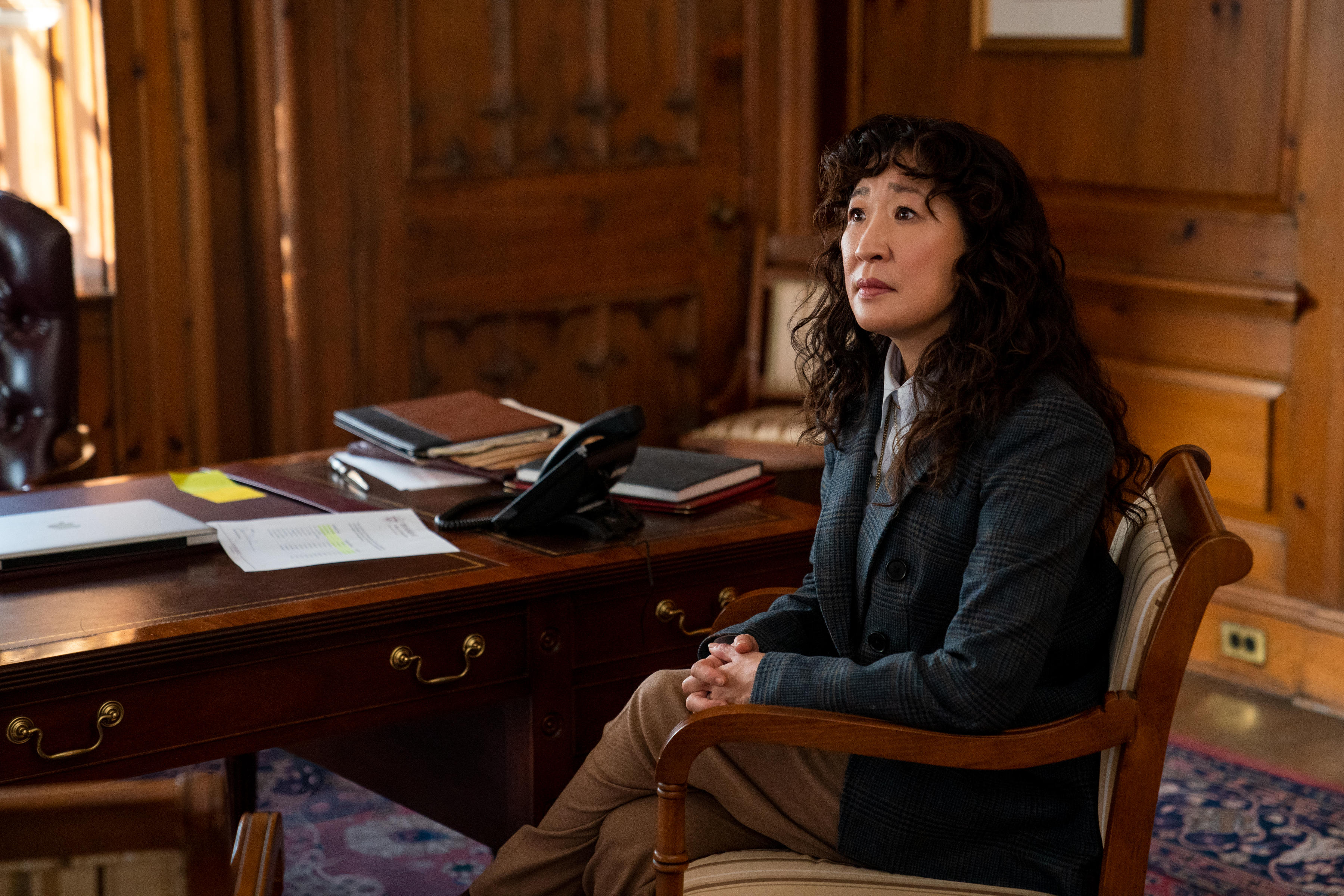 Premiered: August 20, 2022
Canceled: January 2023
Marking the first major title to come out of the David Benioff and D.B. Weiss overall deal and created by Amanda Peet and Annie Julia Wyman, The Chair starred Killing Eve's Sandra Oh as Dr. Ji-Yoon Kim, the first woman of color to become chair at the prestigious Pembroke University. As the first woman to chair the English department and as one of the few staff members of color at the university, Ji-Yoon is faced with a unique set of challenges as she tries to meet the dizzying demands and high expectations of a failing English department. Along with Oh, the comedy stars Jay Duplass, Holland Taylor, Bob Balaban, Nana Mensah, David Morse, and Everly Carganilla.
The series scored an 86% critics score and 79% audience score on Rotten Tomatoes, but it was only in Netflix's global Top 10 for one week after its Aug. 20, 2021 release. Audiences watched 14.02 million hours in its first full week of release. By the following week, it disappeared. The Chair also disappeared from individual country Top 10s within 19 days.
Although Netflix has not formally announced a cancellation for The Chair, Amanda Peet, who co-created the series with Annie Julia Wyman, confirmed at the Television Critics Association's Winter Press Tour earlier this month that the streaming giant has opted not to move forward with a second season. Peet told reporters, per the Pittsburgh Tribune-Review, "we weren't picked up." It had been reported in August 2022 that a Season 2 renewal was unlikely.
prev
next
'Uncoupled'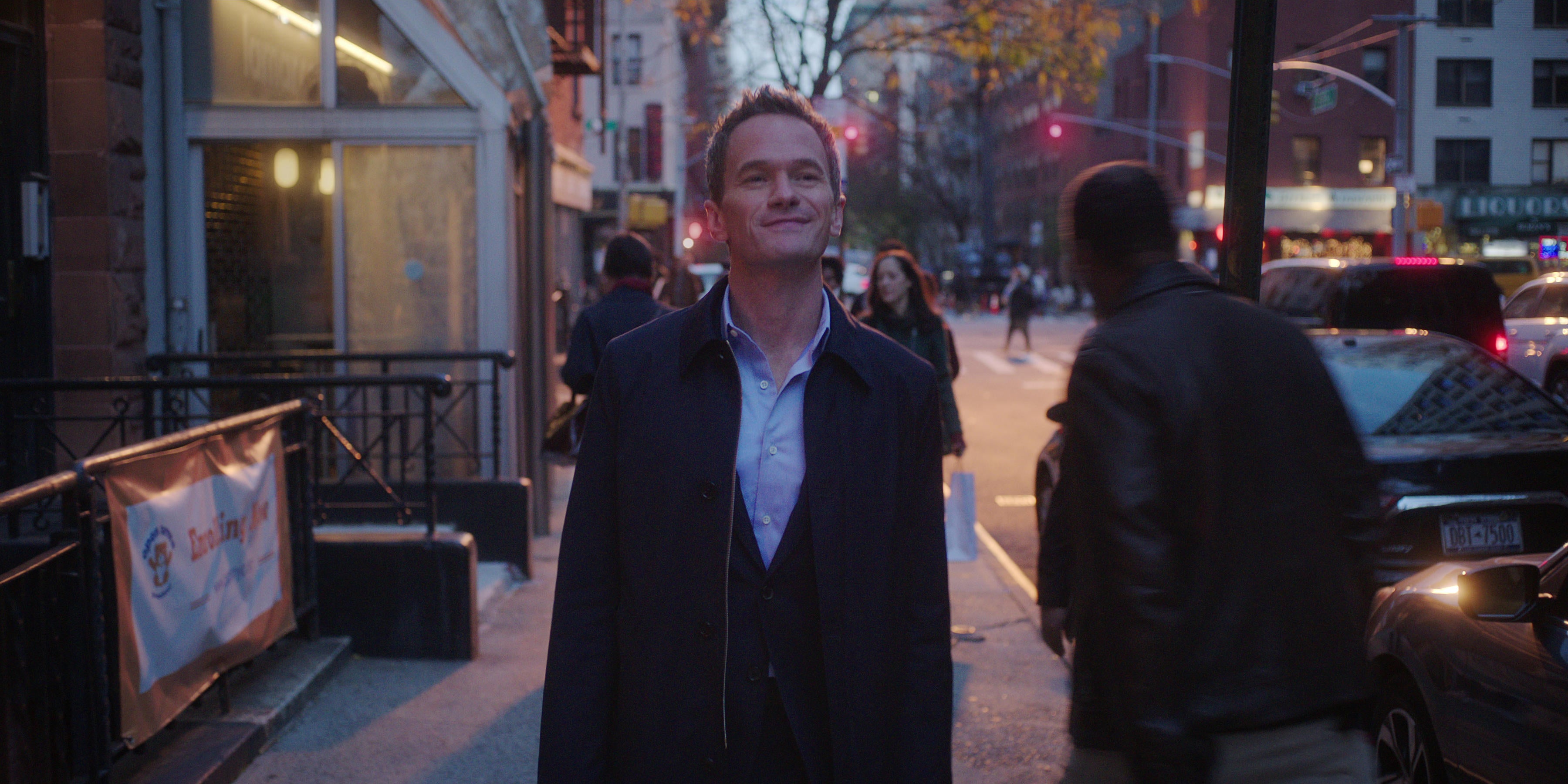 Premiered: July 19, 2022
Canceled: January 13, 2023
Jan. 13 proved to be a treacherous day for the Netflix streaming library. On the same day that Steele announced Dead End: Paranormal Park would not return for a third season, news arose that the Neil Patrick Harris-starring series Uncoupled was also canceled after just a single season.
From Emily in Paris creator Darren Star and Modern Family veteran Jeffrey Richman, the series starred Harris as Michael, a New York City real estate broker who seems to have the perfect life until his boyfriend of 17 years abruptly moves out, forcing Michael to confront two different nightmares – "losing what he thought was his soulmate and suddenly finding himself a single gay man in his mid-forties in New York City." Tisha Campbell, Brooks Ashmanskas, Emerson Brooks and Marcia Gay Harden. André De Shields, Byron Jennings, Colin Hanlon, Dan Amboyer, Gilles Marini, Jai Rodriguez, Nic Rouleau, Peter Porte, and Stephanie Faracy also starred.
While the series did manage to receive positive reviews, the 10-episode debut season holding a 73% critical approval rating on Rotten Tomatoes and a 75% audience score, it didn't have much of an impact on Netflix. Uncoupled only appeared on the Top 10 streaming chart for one week, debuting in the No. 6 spot, before disappearing from the chart.
prev
next
'Dead End: Paranormal Park'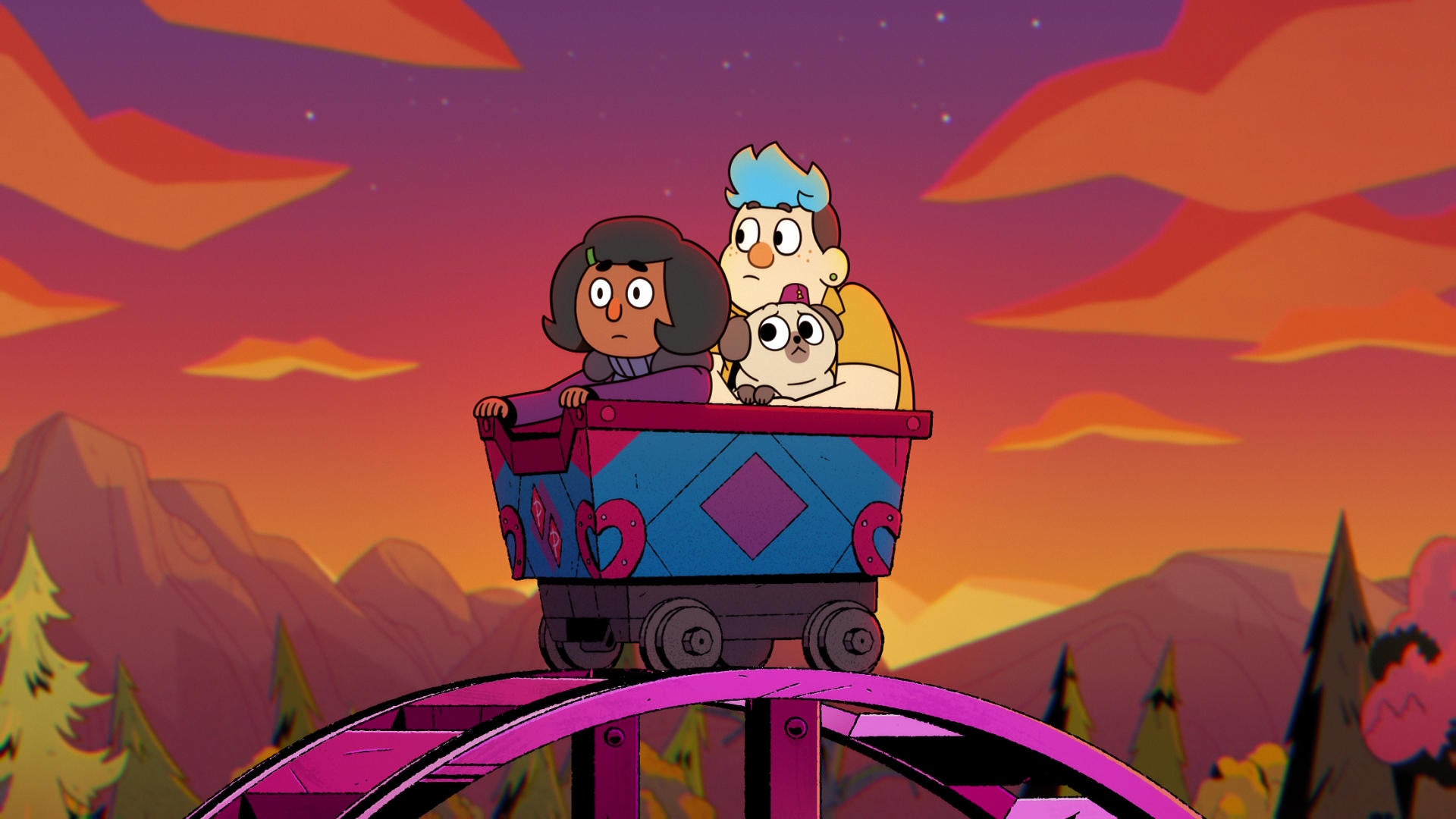 Premiered: June 16, 2022
Canceled: January 13, 2023
Fans hoping to head back to Phoenix Parks for a third season of Dead End: Paranormal Park were left gutted when creator Hamish Steele confirmed in a Jan. 13 tweet that Dead End: Paranormal Park was canceled. The series originally permeired on June 16, 2022, with a second batch of 10 episodes arriving on Oct. 13. That season now acts as the final season for the series.
The animated series, based on Steele's horror-comedy graphic novels DeadEndia and web short Dead End, follows the adventures of Barney, Norma and magical-talking-dog Pugsley, new employees at local theme park, Phoenix Parks. The trio face zombie mascots, demonic game show hosts, sleep-sucking witches, and more.
According to Steele, work on Season 3 was already underway when the cancellation news arrived, Steele revealing, "we did a writers room for Season 3. We have scripts and designs and outlines ready to go. It was always the plan to give these characters the proper ending they deserve. But sadly, the powers that be don't want any more." A reason for the cancellation is unclear.
prev
next
'Inside Job'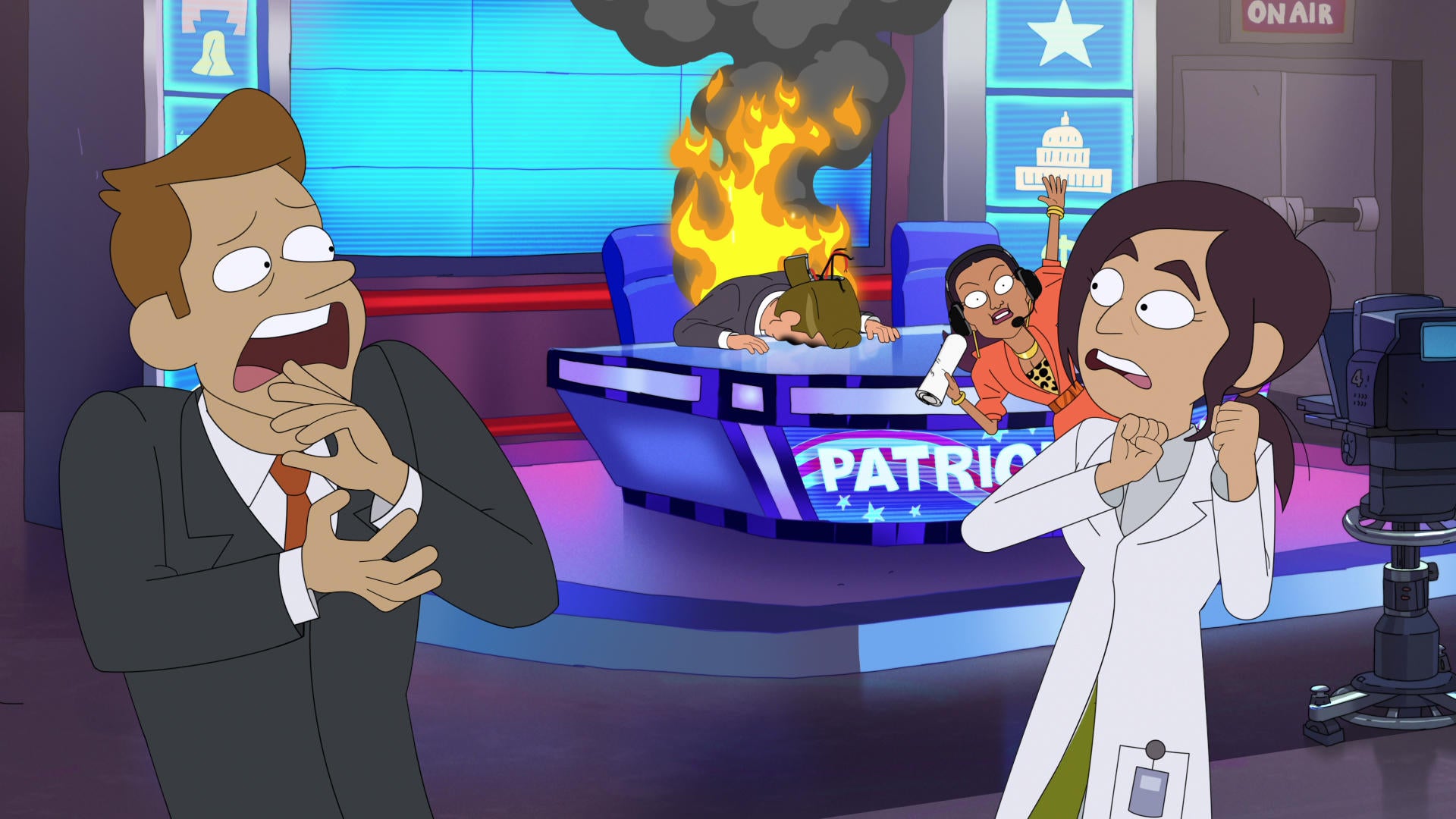 Premiered: October 22, 2021
Canceled: January 7, 2022
Amid a bit of a shakeup for Netflix's adult animation slate throughout 2022, Netflix continued the shakeups in 2023 when Inside Job was axed after just a single season. The hilarious animated series centered on Cognito, Inc., a shadow government organization that attempted to keep the truth from people in a world where every conspiracy theory is treated as true.
The series was given a 20-episdoe first season order in April 2019, with former Netflix Head of Adult Animation saying at the time, "Shion represents the next generation of animation creators at Netflix and we are truly honored to be working with her on Inside Job. We can't wait for adult animation fans around the world to fall in love with her singular brand of comedy and characters." The debut season was split into two parts, with the 10-episode Part 1 dropping in October 2021 followed by the remaining episodes in November 2022. The series was a hit, and Netflix quickly ordered a second season in June 2022. However, on Jan. 7, writer Chase Mitchell confirmed in a series of since-deleted tweets that the show was canceled. Creator Shion Takeuchi later confirmed that "Netflix has decided to cancel Season 2 of Inside Job," meaning the streamer reversed its renewal decision. A reason for the reversal was not given.
prev
next
'1899'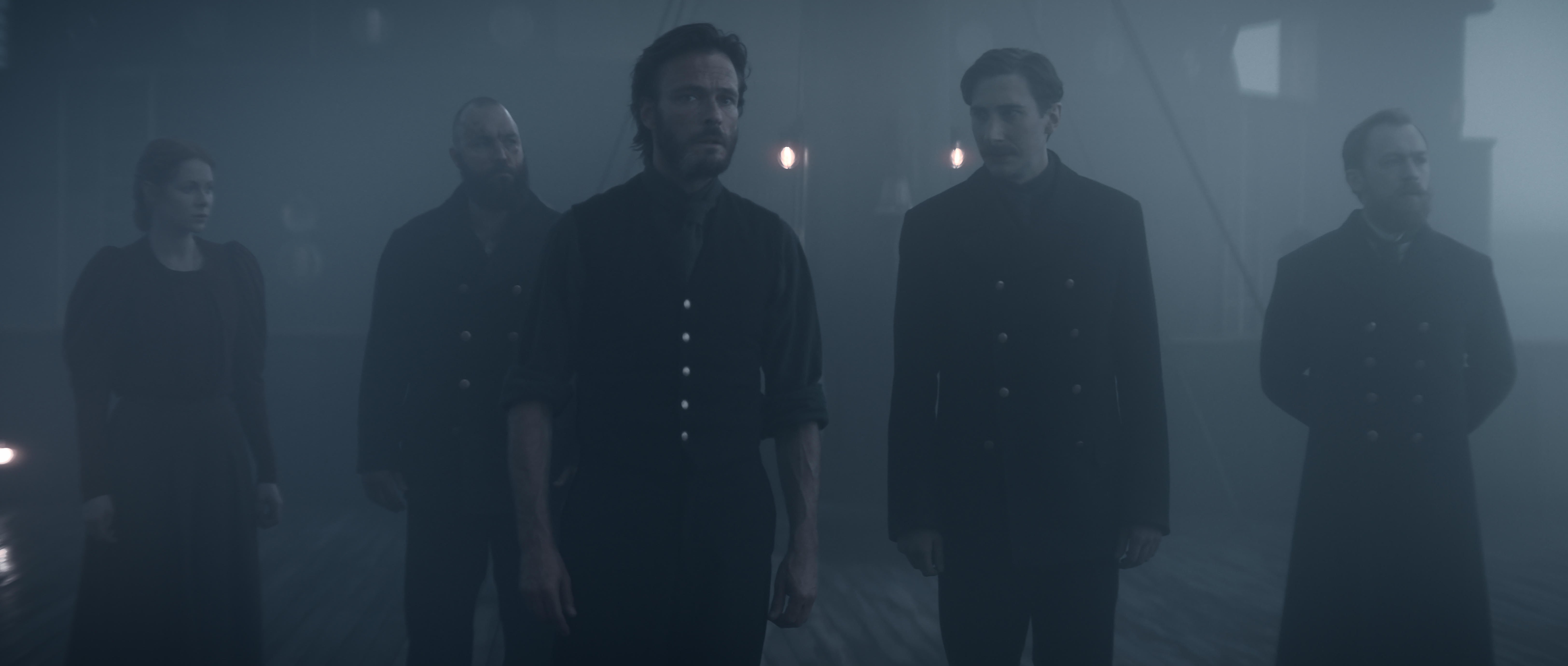 Premiered: November 17, 2022
Canceled: January 2, 2023
The mystery sci-fi drama 1899 marked Netflix's first cancellation of the year. Created by Jantjee Friese and Baran bo Odar, the pair behind the hit German-language original Dark, the series followed a group of European emigrants traveling from the U.K. to New York City on a steamship, but their journey is plagued with a series of mysterious events. It starred Emily Beecham, Aneurin Barnard, Andreas Pietschmann, Miguel Bernardeau, Mathilde Aollivier, Jonas Bloquet, Rosalie Craig, and Maciej Musial.
1899 debuted as a Netflix original in November 2022 and with its riveting storyline that generated plenty of buzz online as viewers attempted to solve the show's many mysteries, it immediately jumped onto the Top 10 list. It reached No. 2 on Netflix's top 10 chart in its first week of availability and earned about 79.27 million hours of viewership in its first four days. Although Odar confirmed there was a multi-season plan for 1899, and despite its streaming success, Netflix canceled 1899 just two days into 2023. The streamer did not provide a reason for the cancellation.
prev
next
Series ending, or expected to end, in 2023
In addition to the list of series that won't be moving forward due to cancellations, there are also several series that will cease to put out new episodes after the year ends. Below, find a list of all of the series with scheduled final season premiere dates in 2023, as well as those titles that are expected to release their final episodes this year.
Firefly Lane – The first eight episodes of the 16-episode final season aired in December 2022. Season 3, Part 2, the final batch of episodes is slated to drop on Netflix on June 8, 2023.
Manifest - A former NBC series, Manifest was saved for a fourth and final season by Netflix in August 2021. The first 10 episodes of the final season dropped in November 2022, with the remaining episodes expected to arrive sometime in 2023. An official premiere date has yet to be announced by the streamer.
Never Have I Ever - Just months before dropping tis third season in August 2022, Netflix confirmed that this Mindy Kaling-created series would end with its fourth season. Although an end date hasn't yet been locked down, it is largely believed the final episodes will arrive sometime in summer 2023.
The Umbrella Academy – This fan-favorite series is set to concluded with a six-episode final season. While Netflix hasn't yet announced a release date for the final episodes, it is believed that Season 4 will arrive in late 2023 or early 2024.
prev
next
Every Netflix Series Canceled in 2022
This year's growing list of cancellations comes on the heels of what was a particularly rough year for Netflix subscribers. In 2022, the streamer canceled a total of 20 different series, many of those cancellations sparking outrage online and even prompting calls to boycott Netflix. Below is the complete list of all of the series canceled by Netflix in 2022.
Blockbuster - 1 season
Warrior Nun – 2 seasons
The Bastard Son & the Devil Himself - 1 season
The Midnight Club – 1 season
The Imperfects - 1 season
Partner Track – 1 season
Fate: The Winx Saga - 2 seasons
Resident Evil - 1 season
First Kill - 1 season
Q-Force - 1 season
The Midnight Gospel - 1 season
Space Force - 2 seasons
Raising Dion - 2 seasons
On the Verge – 1 season
Archive 81 - 1 season
The Baby-Sitters Club – 2 seasons
Another Life – 2 seasons
Cooking with Paris - 1 season
Gentefied - 2 seasons
Pretty Smart - 1 season
prev
0
comments