Ayesha Curry Spotlights Her Favorite Black-Owned Businesses on Amazon
Each product has been independently selected by our editorial team. We may receive commissions from some links to products on this page. Promotions are subject to availability and retailer terms.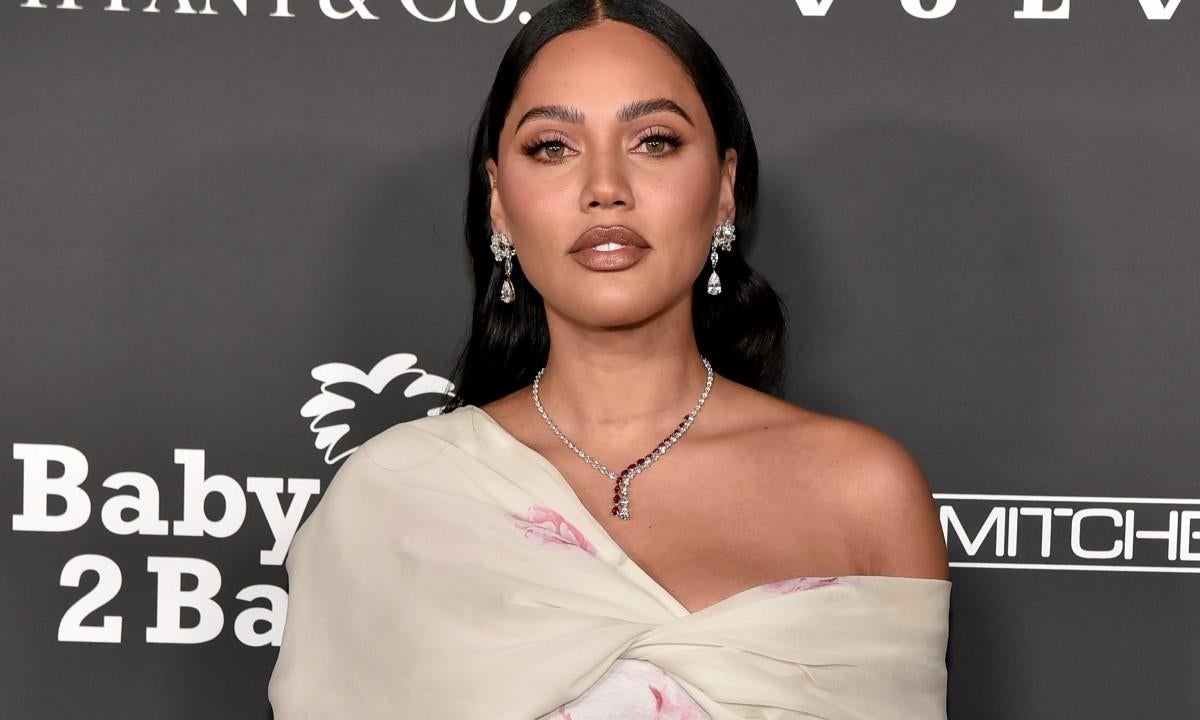 Ayesha Curry might be one of the most famous NBA wives, since she's married to Stephen Curry of the Golden State Warriors, who is regarded as one of the best basketball players of all time. But Curry has made an impact in her own right as an influencer, philanthropist, entrepreneur, cookbook author, food vlogger and more.
For Black History Month, she's using her influence to shine a light on six Black-owned businesses on Amazon, focusing on brands that sell food products, wellness items, toys and games. We'll share with you what she likes about each company, in her own words, and show you some of our favorite items from each brand.
February is the perfect time to support Black-owned brands. Amazon makes it easy to buy from Black-owned labels and small businesses, and it's shining a spotlight on under-the-radar Black entrepreneurs who are making a splash. Don't forget to keep supporting Black businesses even after Black History Month is over.
Ayesha Curry's favorite Black-owned businesses on Amazon
Discover the Black-owned brands and businesses beloved by Ayesha Curry. If you want to stock your kitchen, find wellness products, indulge in handcrafted bath and body finds or support your body with the latest superfoods, check out these six Black-owned businesses below.
Partake
Ayesha says,"searching through ingredient lists is a challenge for anyone with dietary restrictions, luckily Partake makes it easy. They are a Black-owned business and all of their products are made with allergy-friendly ingredients."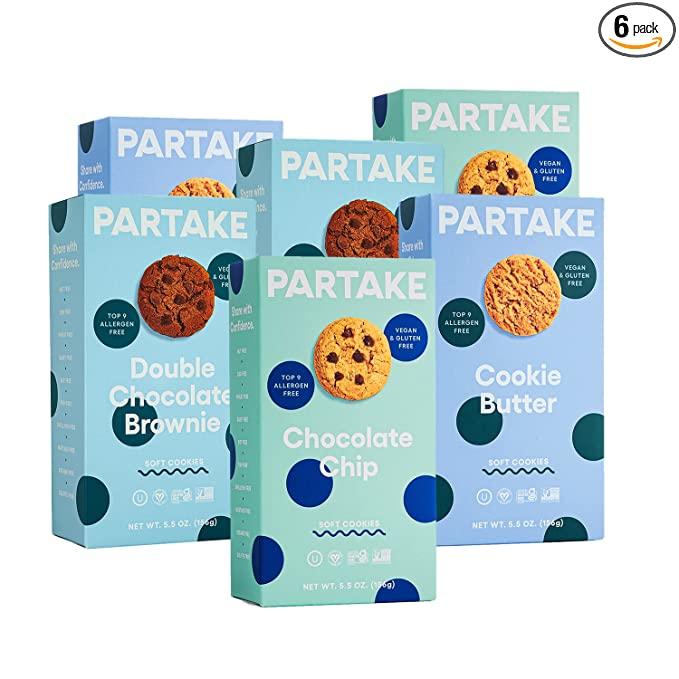 Partake's allergy-friendly cookies are vegan, gluten-free, and nut-free, making them an easy choice if you deal with allergies in your home. Their soft-baked cookies come in four different flavors (double chocolate brownie, chocolate chip, lemon, and cookie butter) while their crunchy cookies come in double chocolate, chocolate chip, birthday cake and ginger snap. They also sell allergy-friendly pancake and waffle mix. Even if you don't have allergies in your home, the cookies are delicious and you can send your kids to school with their mini cookie snack packs as an allergen-safe option, since many schools are nut-free these days.
Partake soft-baked allergy-friendly cookies, six-count variety pack, $31
31 at Amazon
Also try:
Being
"I am all about mindful self-care, so I love handcrafted, small-batch brands like Live by Being bath and body products," Ayesha says. "Not only do they smell amazing, but they also donate a portion of each purchase to nonprofit organizations."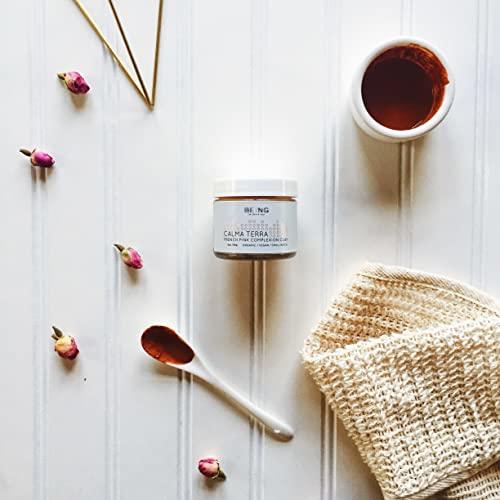 If you need self-care, the bath salts, milk baths and clay masks from Being can support you. Made with natural ingredients, organic essential oils and a nutrient-rich mix of dead sea salts, your baths and skincare routine will thank you. Plus, all their products are vegan, handmade and free from harmful, synthetic additives.
Calma Terra Complexion Care cleansing and moisturizing clay mask, $24
$24 at Amazon
Also try:
Brown Toy Box
"As a mom of three little ones, I absolutely love this company and am excited to support it," Ayesha says. "Brown Toy Box uses playtime to center and celebrate Black children, normalize Black excellence, and expand the possibilities for their futures."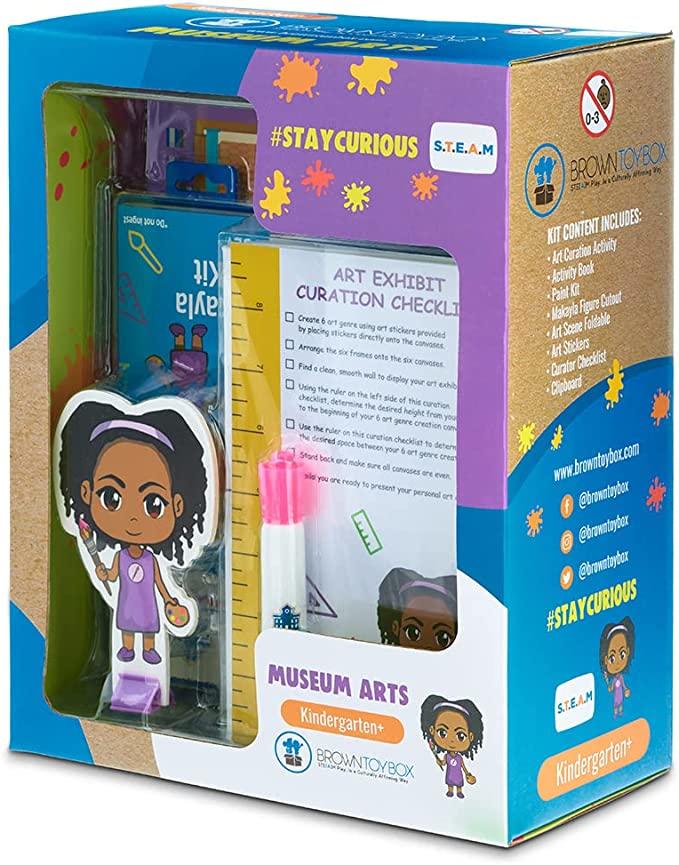 STEAM (which stands for science, technology, engineering, arts and mathematics) kits are popular gifts for kids because they help the child play and learn at the same time. While many companies and businesses design STEAM toys and games these days, Brown Toy Box designs all their toys to be culturally affirming for Black children in particular, which makes them all the more worthwhile during Black History Month and beyond. Brown Toy Box also has décor, plushies, puzzles, books and games. The pictured STEAM kit is arts-centered and teaches a child to design their own curated art exhibit right at home.
Brown Toy Box Dadisi Academy museum arts STEAM kit, $30
$30 at Amazon
Other black-owned businesses that Ayesha loves
If you're hungry for more, there are many other Black-owned businesses out there worthy of your support, as selected by Ayesha Curry.
Ayesha says, "The key to a good burger is all in the sauce, and this sauce is a total game changer. Break it out when you're prepping patties, keep it out with the rest of the condiments."
Shop the Charleston Gourmet Burger Co. Amazon page
"How it started: two girls, one product, operating out of a one-bedroom apartment," Ayesha says. "How it's going: a small-but-mighty team offering a full line of superfood blends designed to boost daily routines and make wellness fun."
Shop the Golde Amazon page
Ayesha says, "I'm obsessed with these baking mixes with African superfoods, especially IYA Food's Classic Pancake and Waffle Mix. IYA Foods puts a nourishing twist on classic baking mixes, and shares the love supporting an orphanage in Nigeria."
Shop the Iya Foods Amazon page
"Turning your home into a day at the spa is all about finding the right products" Ayesha says. "This lavender foot soak smells incredible and feels amazing after a long day."
Shop the Crafts and the City Amazon page
Ayesha says, "A family-owned, high-quality condiments business that puts a Caribbean twist on your typical hot sauces, with all-natural gluten-free products that amp up any dish."
Shop the Ashebre Gourmet Condiments Amazon page
Related content
Looking for more great savings at Amazon and beyond? Check out some of our other articles below.
0
comments