Get These 2023 Grammy Awards Red Carpet Outfit Lookalikes from Amazon
Each product has been independently selected by our editorial team. We may receive commissions from some links to products on this page. Promotions are subject to availability and retailer terms.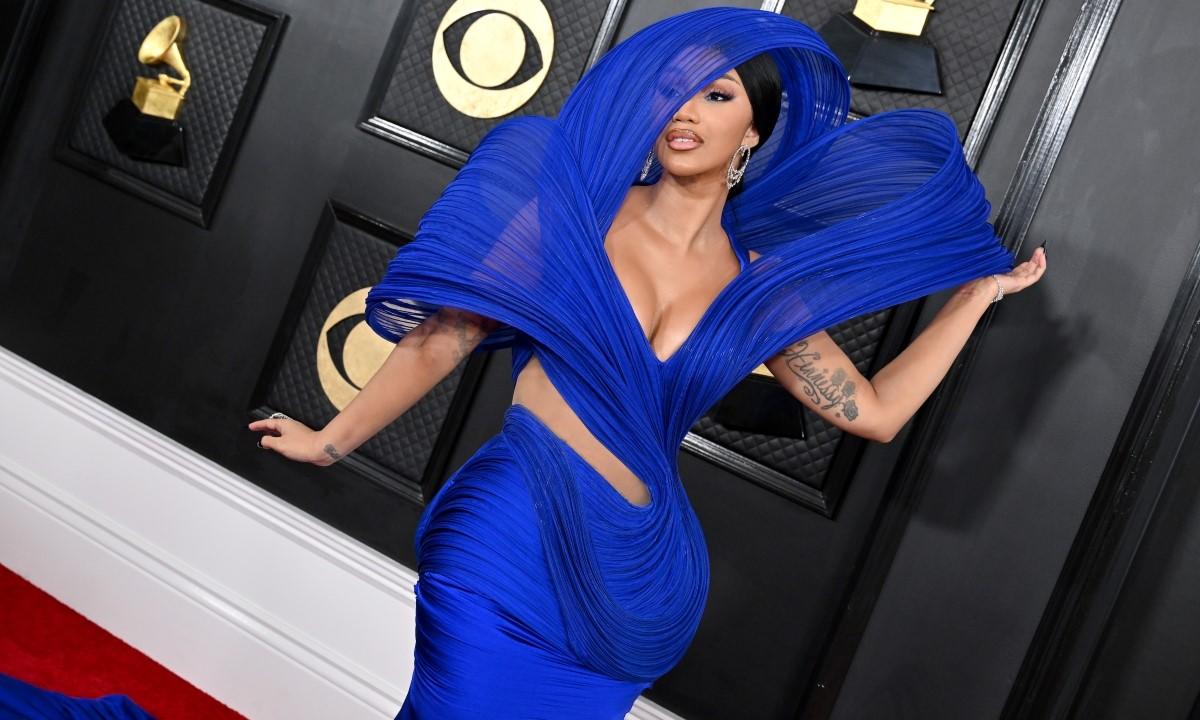 The Grammy Awards aired on CBS on Sunday, Feb. 5. There were plenty of record-breaking winners, royal jokes, touching tributes, relationship reveals and memorable red carpet moments. But the the awards show brought us another much-anticipated event: watching all the celebrities show up in their wild outfits. With gowns and suits worth thousands of dollars, the stars brought luxury, whimsy, sex appeal, elegance and more with their wardrobe choices. And while we may not be able to afford a custom-made Versace dress, we can find red carpet-inspired picks on Amazon for a lot less.
Our favorite red carpet outfit lookalikes in this article:
If the red carpet at the Grammys told us anything, it's that metallics, intense colors and bold patterns are at the top of most celebrities' fashion lists -- and should be at the top of ours too. While nobody is sending us any Tiffany & Co. jewelry or Dolce and Gabbana shawls, we can still find quality alternatives online.
If you want to find celebrity apparel without the luxury brand-name label (or price tag), then keep reading. We'll show you great wardrobe lookalikes for the red carpet outfits of Doja Cat, Lizzo, Harry Styles, Taylor Swift, Cardi B, Kelsea Ballerini and Adele at the 2023 Grammy Awards red carpet.
Snag these red carpet looks from the 2023 Grammy Awards
These elegant gowns can be worn to events, weddings, fancy dinners, church, parties and more. You might not be the best-dressed at the Grammys, but you'll be the best-dressed at your cousin's bachelorette shindig for sure.
Cardi B
Cardi B wore this divine outfit straight off of the Paris Fashion Week runway. The cobalt blue and structured hood paired well with her dramatic dangle earrings. You too can get a bold, blue dress with dramatic shoulders with this option from Amazon, starting at $68 and available in sizes from M to XXL.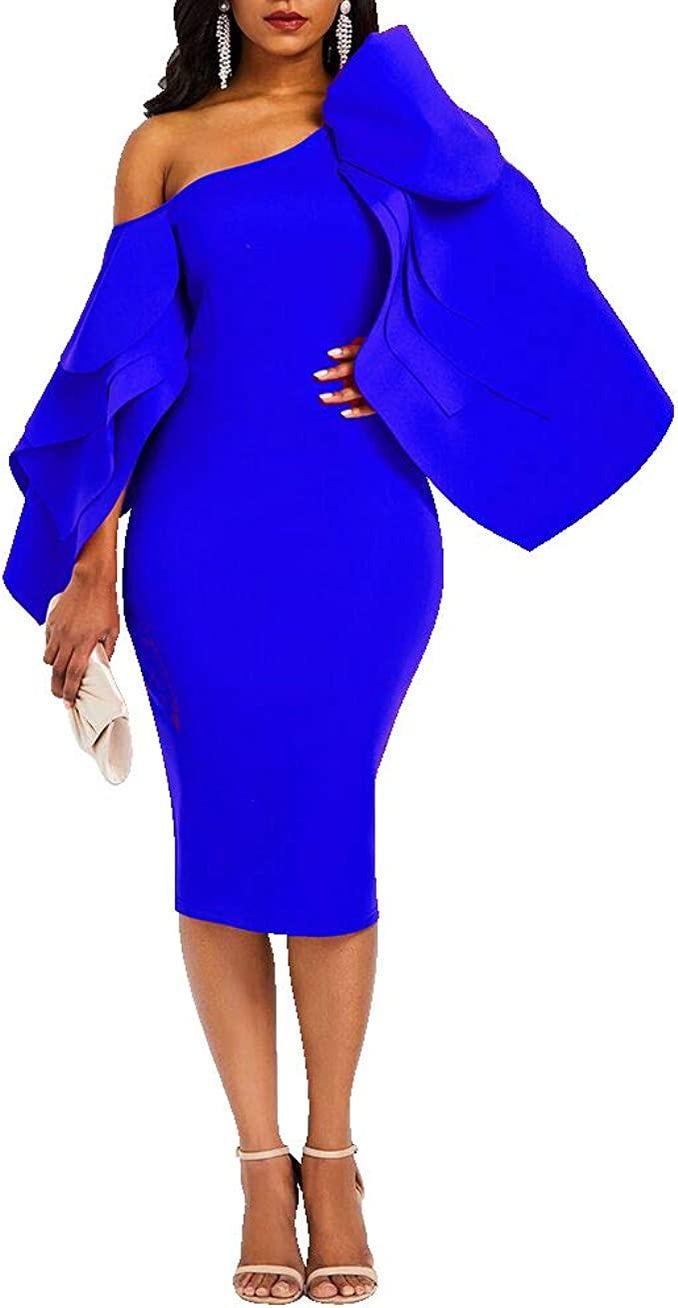 Verwin bodycon off-shoulder dress with ruffle sleeve, starting at $70
$70 at Amazon
Taylor Swift
Taylor never goes out of style, and the turtleneck crop top and maxi skirt dress combo she wore from Roberto Cavalli proves it. With those doorknocker earrings from Lorraine Schwartz, she really gave us a show-stopping outfit. But you can get your own sparkly crop top dress and look great too for only $46. It's not available in Taylor's midnight-blue shade, but it's a pretty good lookalike. You can get it in black, champagne, green or gold and it comes in sizes S through XXL.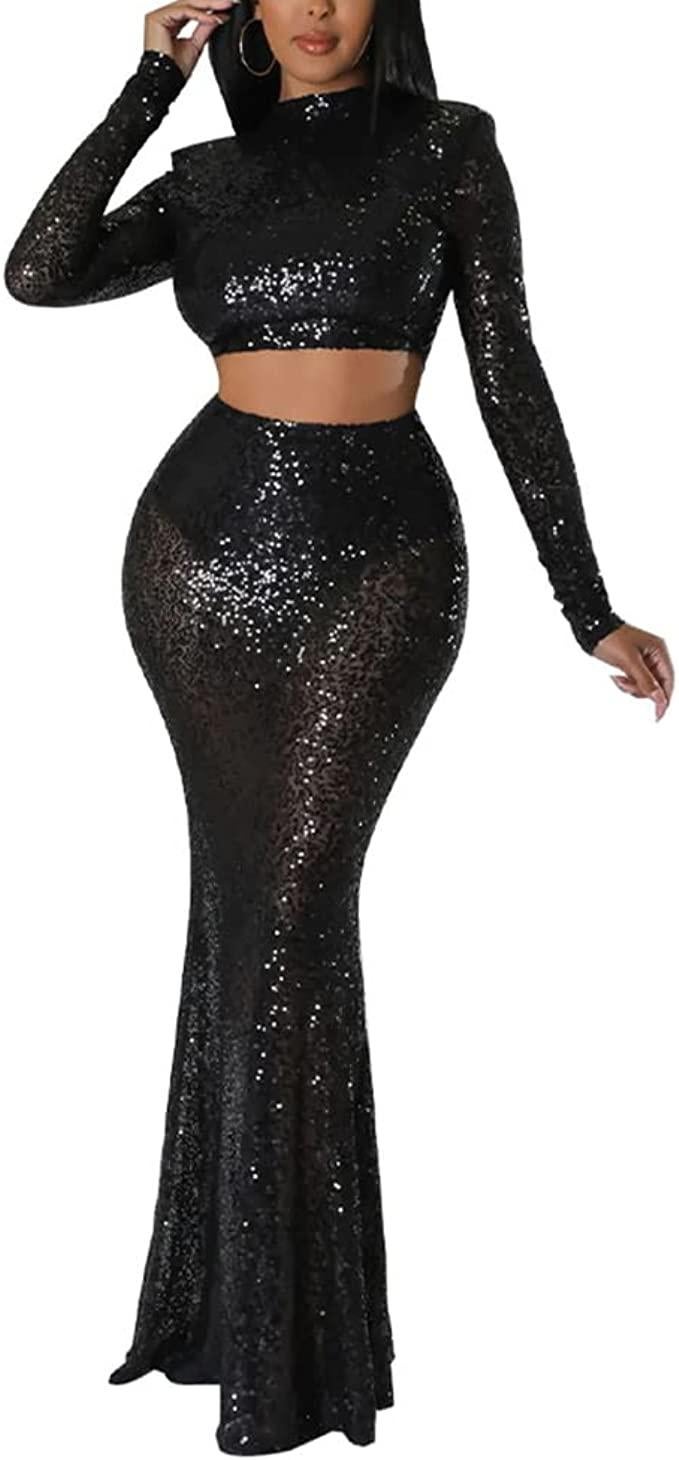 Thlai sequined two-piece long-sleeve crop top and maxi mermaid skirt, $46
$46 at Amazon
Oh, and if you want a pair of sharp geometric earrings to pair with it, we have a good option for that, too.
Doubnine huge geometric rhinestone hoops, $11
$11 at Amazon
Lizzo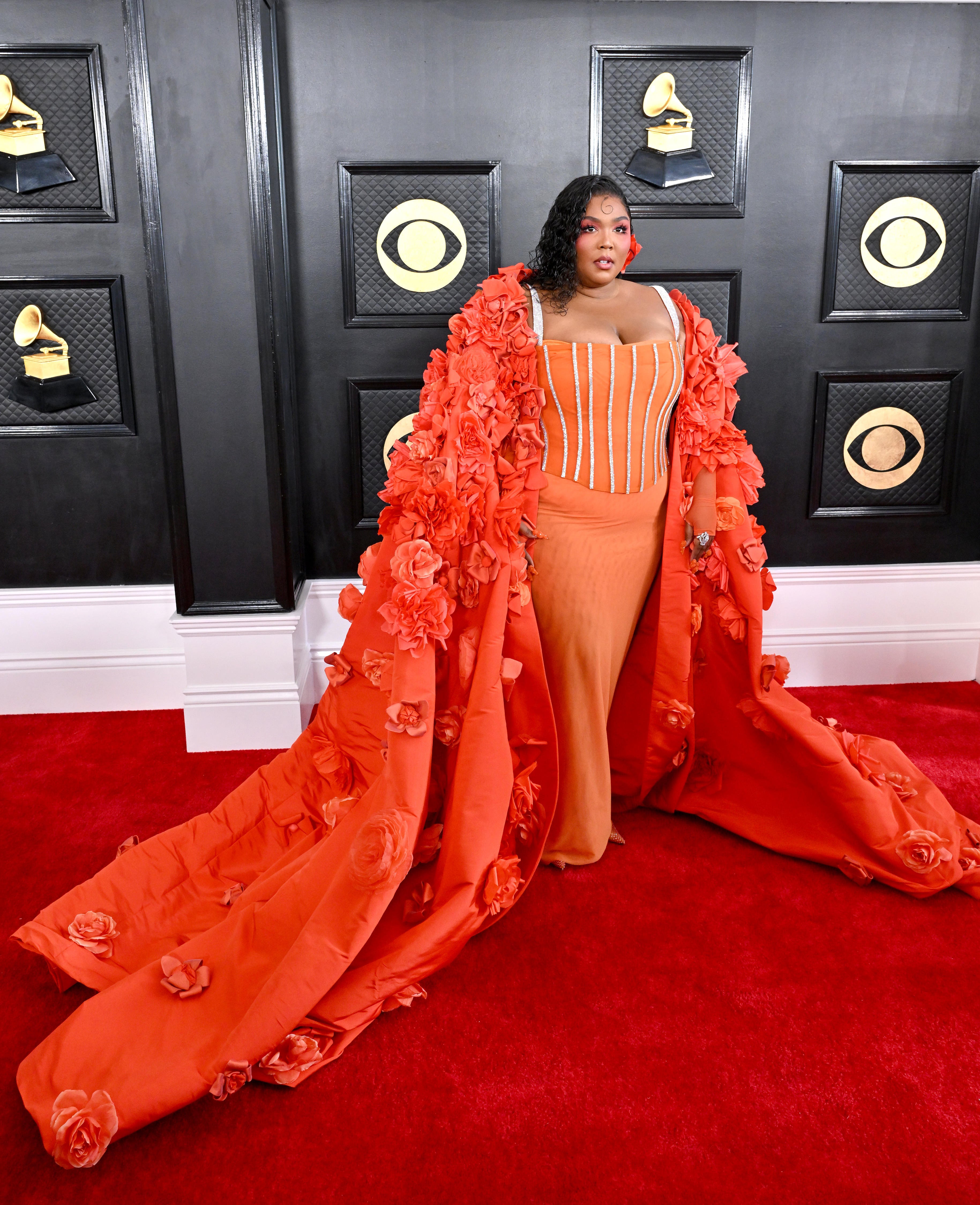 Lizzo dazzled in a citrus, corset dress from Dolce and Gabbana, an opera-length coat with floral applique, and a pair of fingerless gloves to show off her huge silver flower ring and silver nails. She definitely rocks orange on the red carpet. You can get the va-va-voom effect in one piece, however, in this tulle evening dress with a sequined cape. It's available in 23 colors, in case orange isn't your thing, and sizes 2 through 26 plus.
Homdor tulle ball gown with sequined cape, $78 after applied 8% discount
$78 at Amazon
Harry Styles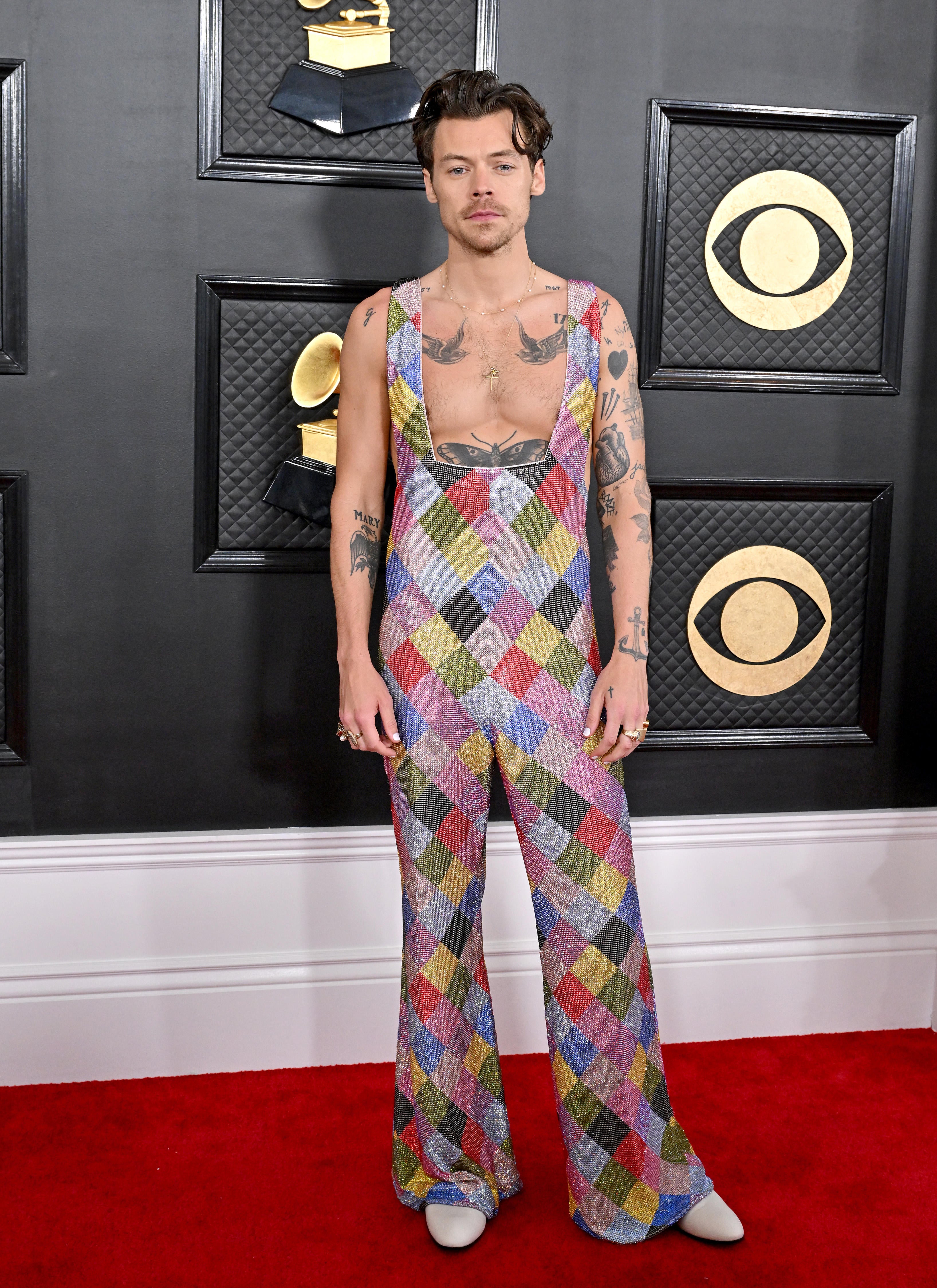 The quirky among us love Harry Styles's eclectic fashion. His music's not bad, either, considering he took home the award for Best Album of the year. He wore a Swarovski-encrusted plunging jumpsuit in a harlequin print design, and you can get your own sequined jumpsuit too. This one has a zipper enclosure, a plunging neck and sequins from head-to-toe. It comes in eight colors and runs from sizes XXS to XXL.

Dress the Population Charlie plunging sequin jumpsuit, starting at $240 (down from $318)
Starting at $240 at Amazon
And if that's out of your budget, don't worry, we've got you covered. Get a colorful jumpsuit in sizes S through XXL for under $30.
Himosyber patchwork dual pocket wide leg jumpsuit, $27
$27 at Amazon
Doja Cat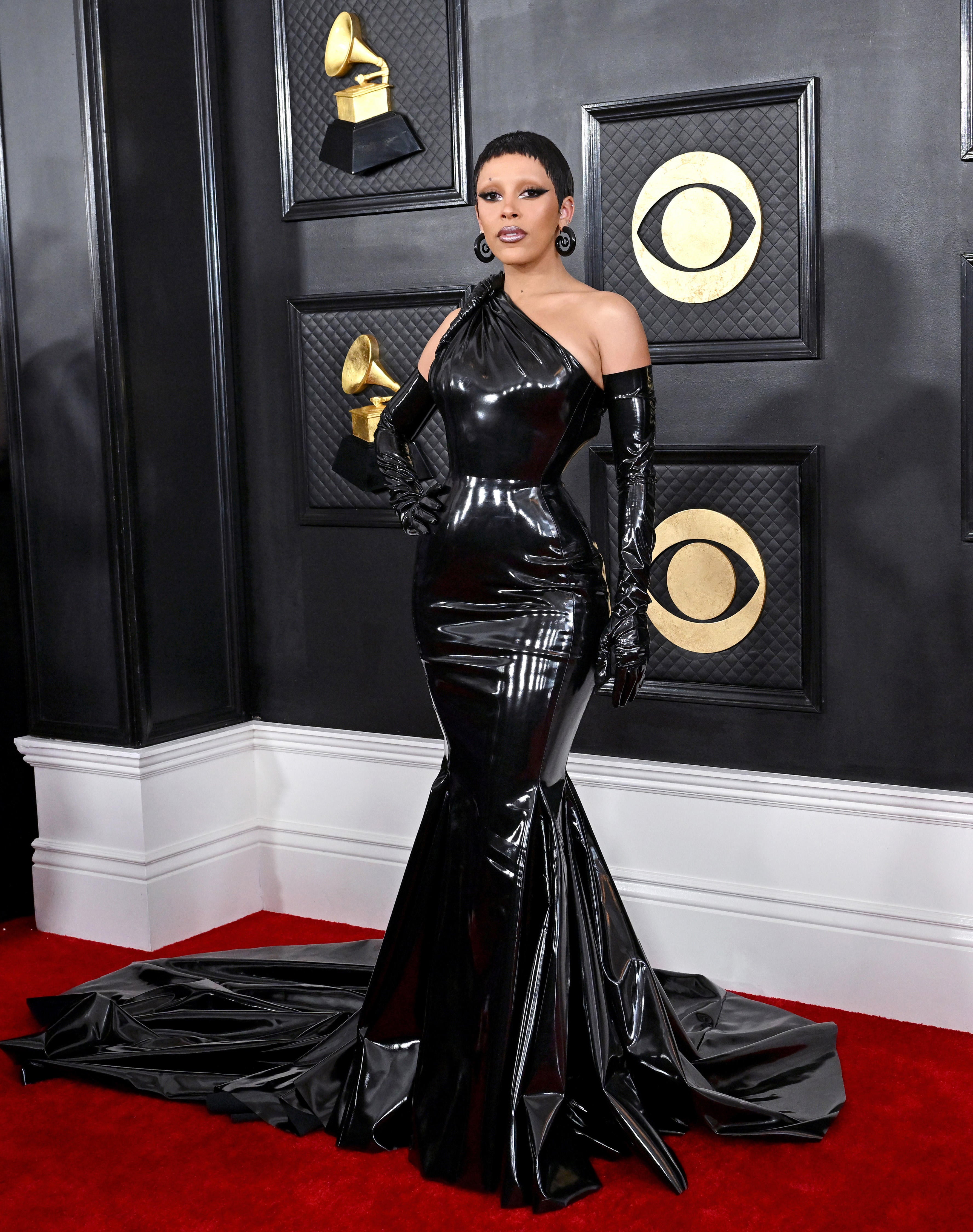 Doja Cat always makes a statement on the red carpet, and the 2023 Grammy Awards was no exception. This Atelier Versace one-shoulder gown is made from vinyl. She paired it with glossy, big hoop earrings and matching vinyl gloves. If you want the look of black mermaid one-shoulder gown, we found something much cheaper on Amazon. Sizes run from S to XXL, there are seven color options and it costs $47.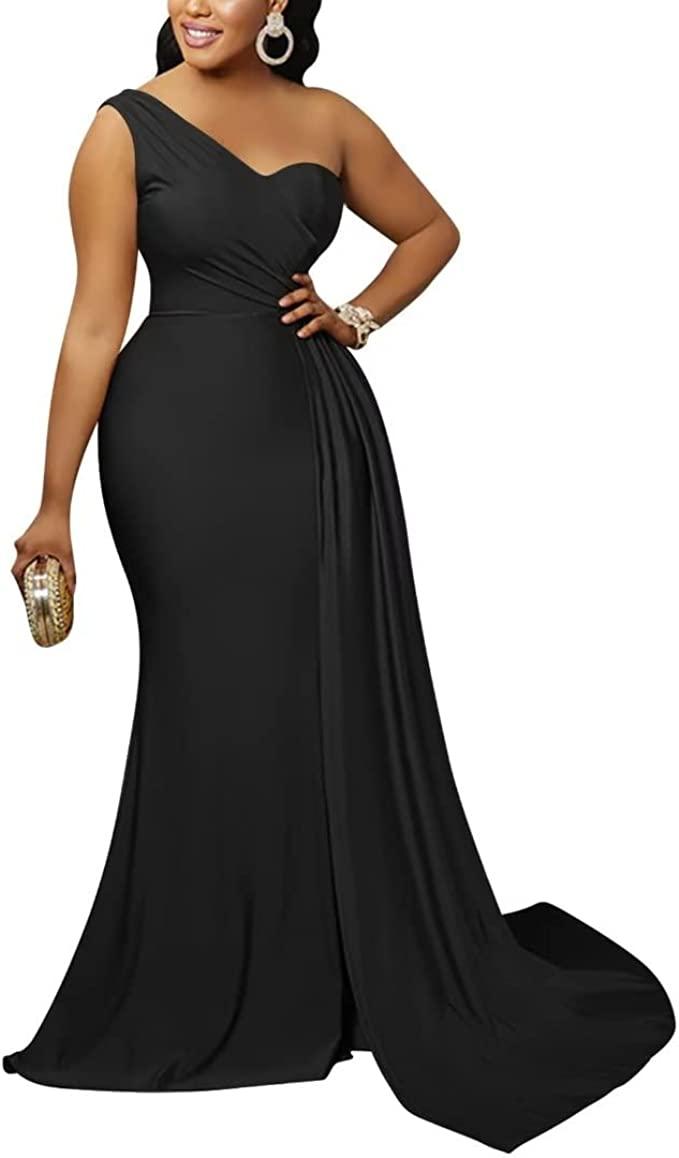 One-shoulder long bodycon mermaid dress, $47
$47 at Amazon
Kelsea Ballerini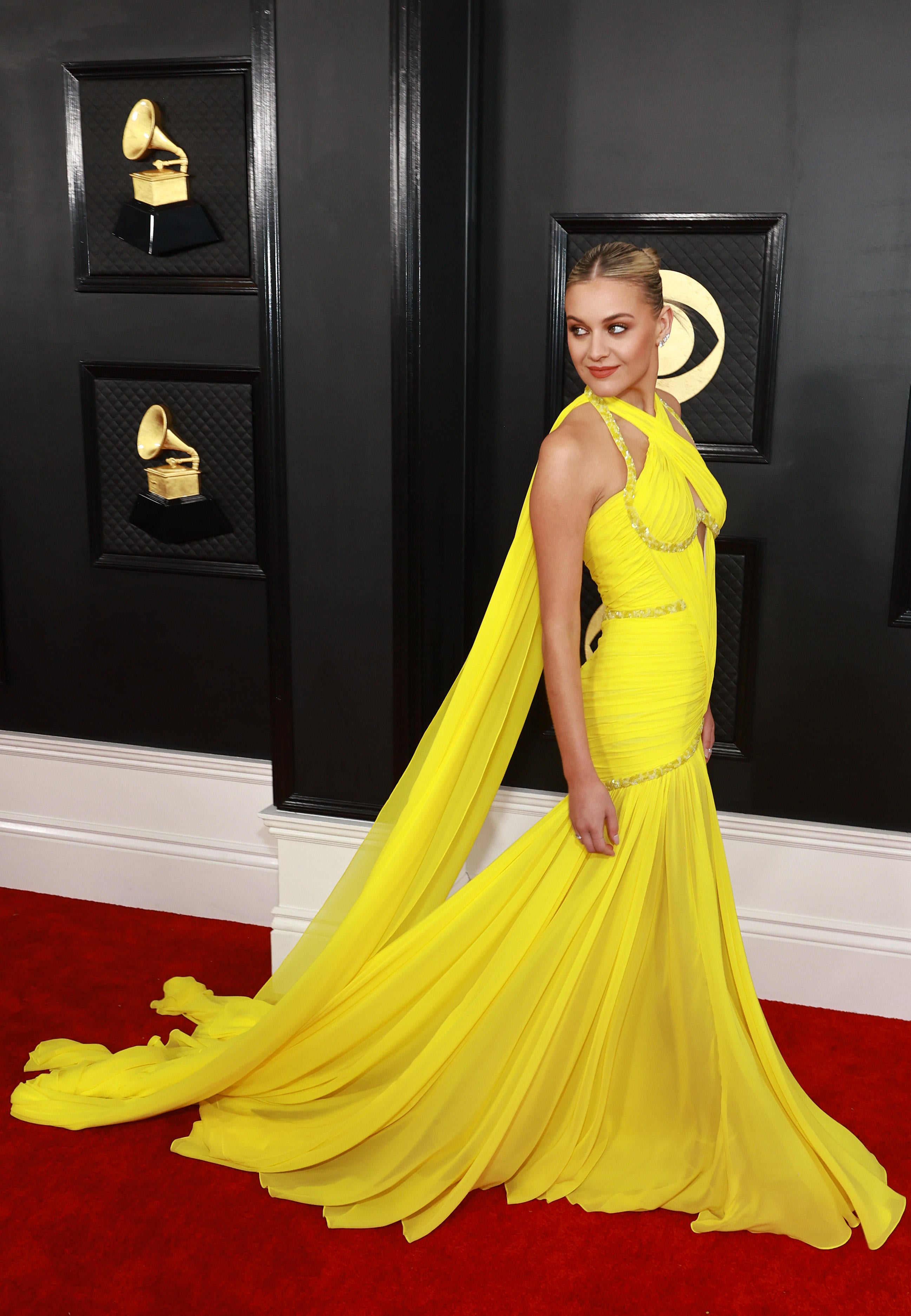 Country star Kelsea Ballerini wore this lemony halter gown, similar to the yellow dress she wore on the cover of her new album Subject to Change. You can get your own floor-length halter gown with a cocktail wrap closure here. It's available in 40 colors from sizes XS to XL. Plus, it can be worn in multiple styles. And it's only $41.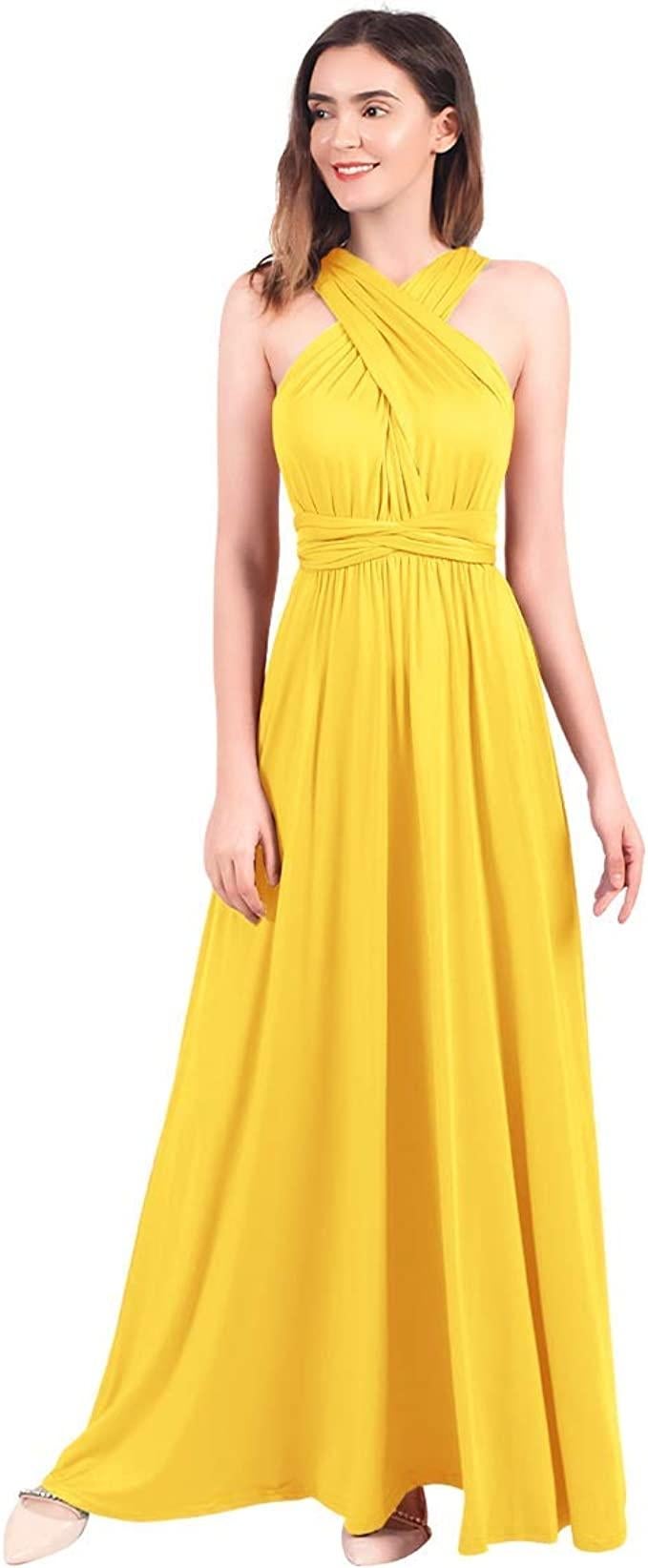 Halter gown with wrap closure, $41
$41 at Amazon
Adele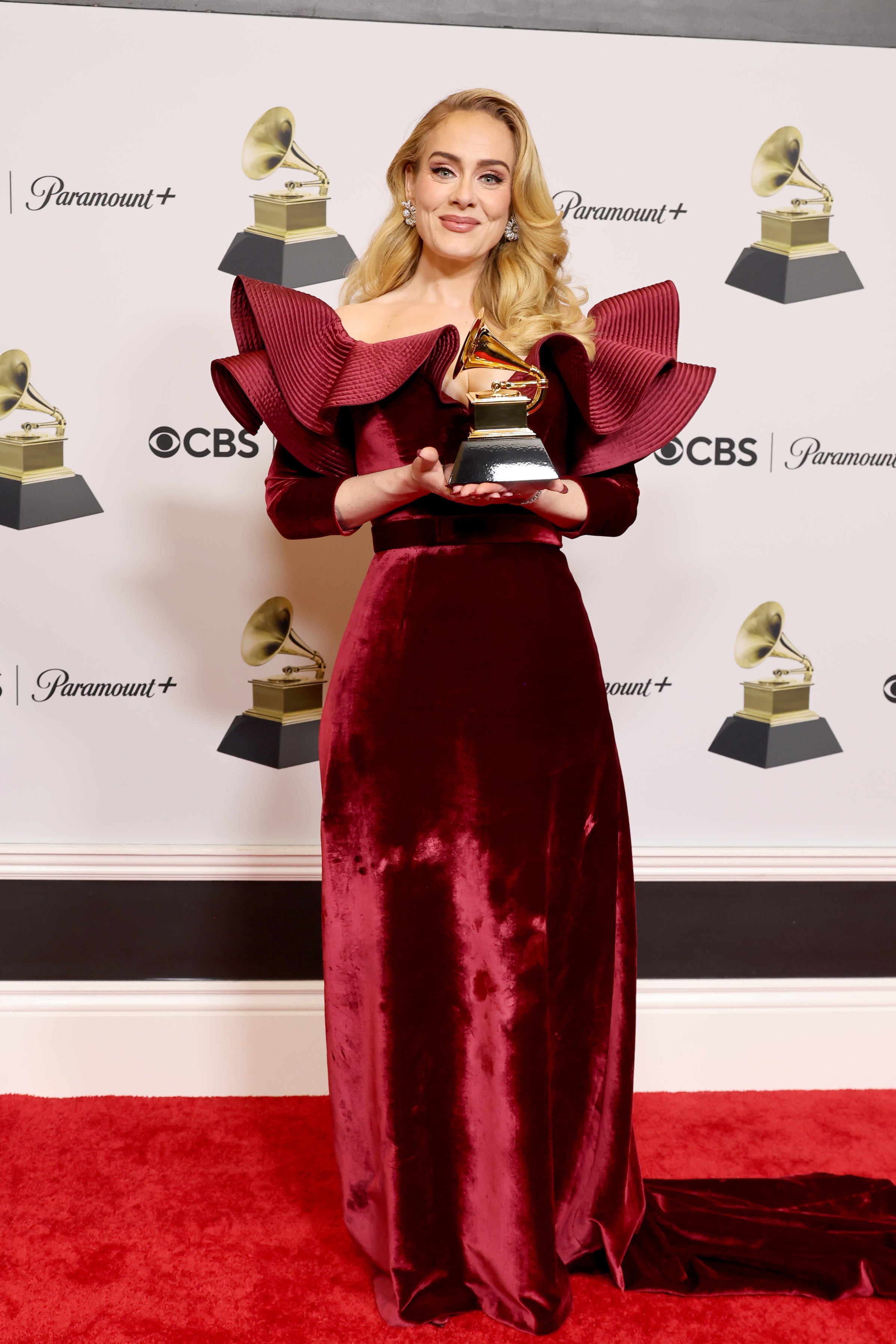 For her Grammys appearance, singer Adele wore a burgundy red velvet dress with bold shoulders from Louis Vuitton. You can get your own ruby-red velvet dress from Amazon for less than $50. This one from Medeshe is available in sizes four through 20 and has 11 color options to choose from.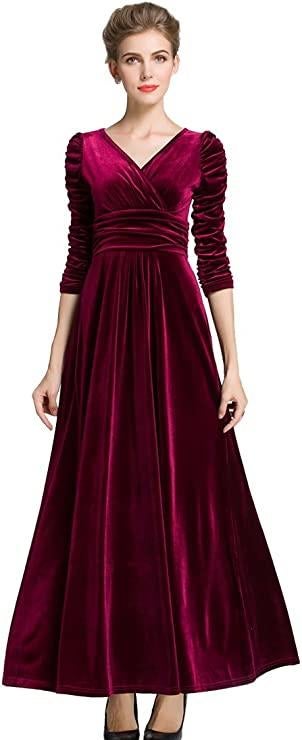 Medeshe long-sleeve V-neck velvet maxi gown, $49
$49 at Amazon
Looking for more outfit inspiration? Check out our related content below:
0
comments