'Ghosts' on CBS: Easter Eggs in the Season 2 Opening Credits Hint at What's Ahead
After months of waiting and anticipation, Ghosts Season 2 has finally premiered on CBS and there is a subtle change in the show's opening credits. After fans finally got their answers to whether Jay Arondekar (Utkarsh Ambudkar) can see the Woodstone B&B spirits, they were treated to a few new Easter eggs in the title credits, similar to last season, that seemingly hint what's ahead for its second year.
Without giving too much away about what audiences can expect from the sophomore season of the Joe Port and Joe Wiseman-created sitcom, based on the BBC series of the same name, Ghosts included some sneaky, hidden messages in its opening credits that leave a lot up to interpretation. So what exactly are they? [If you don't want to read speculation nor dive into these Easter eggs, turn away now. You have been forewarned.]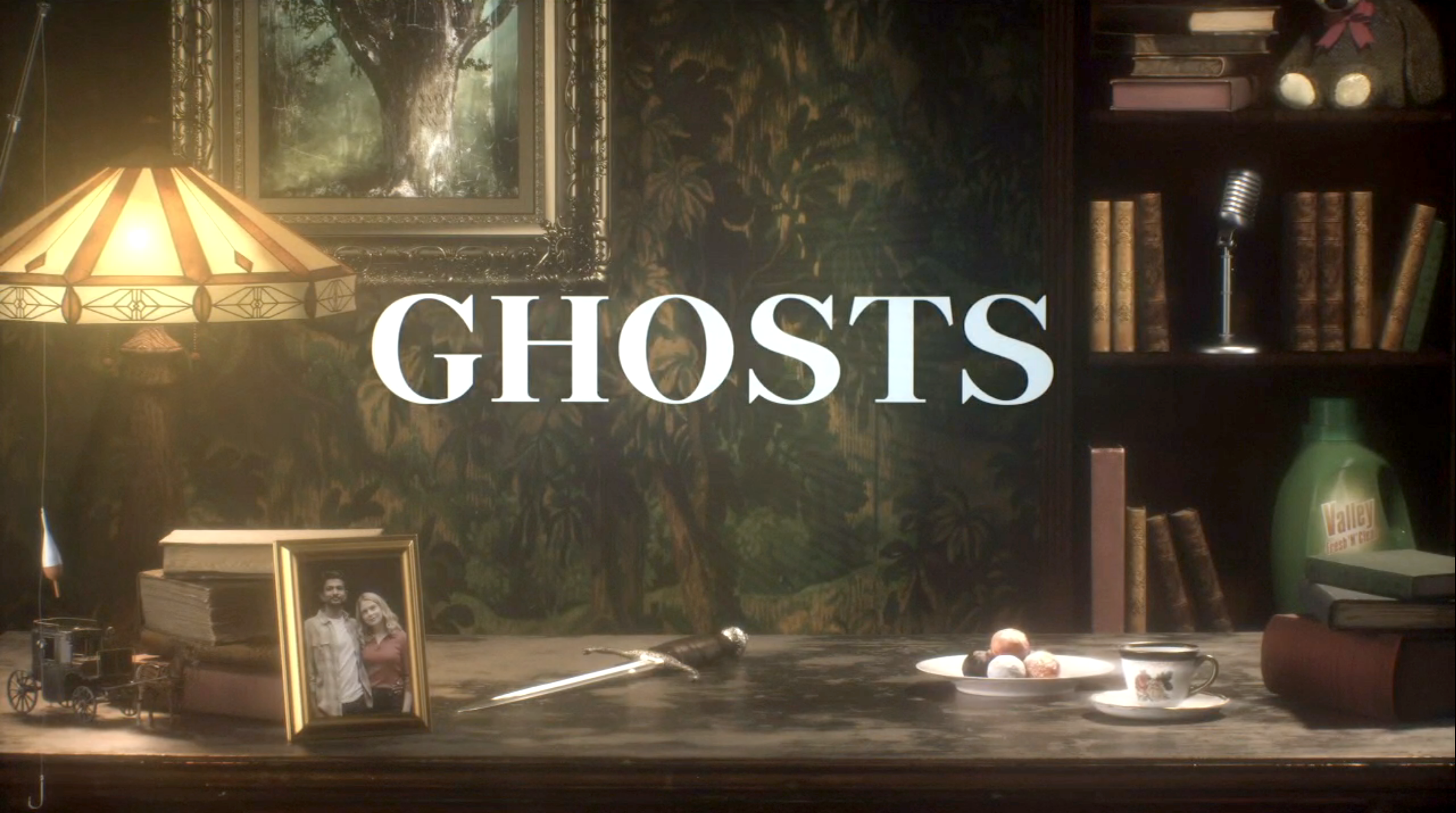 While last season fans were treated to a number of tchotchkes tied to the characters and episodes, all eight ghosts and their two Living owners are still represented through symbolic items. As fans and eagle-eyed viewers will note, one of the most obvious is a podcast mic nestled cozily between a stack of books, which ties to the already announced episode "Alberta's Podcast" detailing the life of Alberta Haynes (Danielle Pinnock). Another item nestled on the shelf below is a bottle of laundry detergent, titled "Valley Fresh & Clean," which is also a hint to Hetty (Rebecca Wisocky) in the aforementioned episode with Alberta. Per an official logline, the Woodstone matriarch develops an unusual relationship with a broken washing machine. But what are the other six?
0
comments
What do you think these items could mean? Let us know either in the comments below or head to Twitter. Ghosts airs every Thursday at 8:30 p.m. ET on CBS. The single-camera comedy stars Rose McIver, Utkarsh Ambudkar, Devan Chandler Long, Román Zaragoza, Brandon Scott Jones, Rebecca Wisocky, Danielle Pinnock, Sheila Carrasco Richie Moriarty and Asher Grodman. For more on Ghosts and everything Season 2, stay tuned to the very latest about the show, news about the cast, and everything in between only on PopCulture.