'FBI' Franchise Crossover Event 'Imminent Threat' Plot Details Revealed
CBS shared more details for the upcoming three-show FBI crossover event that will air on Tuesday, April 4. The story, titled "Imminent Threat," will involve all three teams and begins in a special episode of FBI: International. An American citizen is abducted in Rome, leading the team to uncover an international plot involving a terrorist attack in New York.
Since the story starts in FBI: International, the show will be moving up to 8 p.m. ET on April 4. An American architect is abducted in Rome, and it appears to be connected to a threat in New York City. Jubal (Jeremy Sisto) and Nina (Shantel VanSanten) fly out to Italy to meet Forrester (Luke Kleintank) and his team to investigate the architect's disappearance. Castille (Alana de la Garza) and Scola (John Boyd) of FBI will also appear in this episode.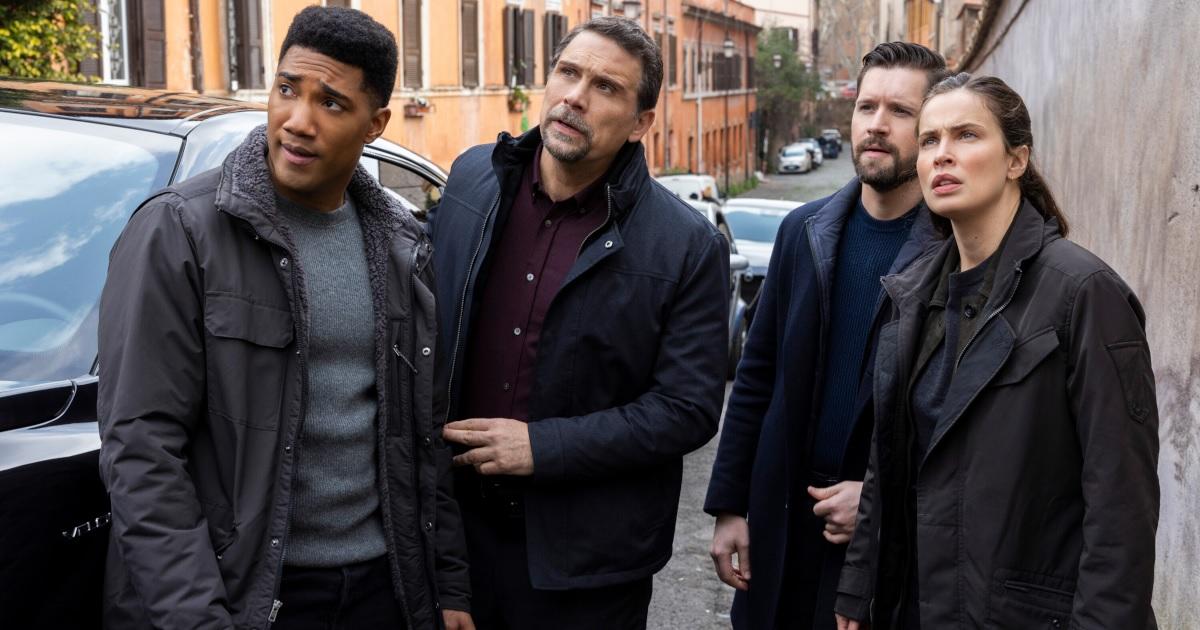 FBI takes over at 9 p.m. ET. Scola goes on an undercover mission to find the terrorists, but Maggie (Missy Peregrym) thinks the team needs more help. She calls in Remy (Dylan McDermott) to help them meet a well-connected informant who could assist them. Forrester, Kellett (Heida Reed), Raines (Carter Redwood), and Vo (Vinessa Vidotto) of International and Barnes (Roxy Sternberg) and Gibson (Keisha Castle-Hughes) of Most Wanted will also be involved in the second hour.
"Imminent Threat" wraps up in FBI: Most Wanted at 10 p.m. ET. The FBI and Most Wanted teams work together to find the fugitive terrorists who hope to destroy a major New York City landmark. Forrester, Maggie, AO (Zeeko Zaki), Jubal, Castille, Scola, Nina, and Tiff (Katherine Renee Turner) will join in the final hour. All three episodes will be streaming on Paramount+ on April 5.
This is the second time all three FBI shows will crossover and the first since September 2021. Most Wanted stars Dylan McDermott and Edwin Hodge and FBI: International star Eva-Jane Willis are participating in their first FBI three-show crossover. All three shows count Dick Wolf as an executive producer. Rick Eid, Wade McIntyre, and Elizabeth Rinehart wrote the crossover, with Michael Katleman, Alex Chapple, and Ken Girotti as directors.
All three FBI shows have already been renewed for the 2023-2024 TV season. FBI will celebrate its 100th episode with the Season 5 finale, which will air on Tuesday, May 23 at 8 p.m. ET. FBI: International and FBI: Most Wanted will end their second and fourth seasons, respectively, that same night. The shows are streaming in full on Paramount+.
0
comments