'That 90s Show' Reveals What Happened to Fez After 'That '70s Show'
That '90s Show has been blowing up on Netflix for a few weeks now, and fans have loved revisiting the setting, vibe and characters established in That '70s Show. One of the characters we get a big update on is Fez, the lovably goofy character that Wilmer Valderrama played in the original Fox sitcom. Fez appears quite a but in That '90s Show — definitely more than his former co-stars Topher Grace, Ashton Kutcher and Mila Kunis. As a result, we have a pretty good picture of Fez's life in the '80s and early '90s.
The first part of Fez's life we get caught up on is the fallout of his romance with Jackie Burkhart (Kunis). Unfortunately, they didn't last. Fez reveals that not long into the '80s, he caught Jackie on the phone with Michael Kelso (Kutcher) while the couple was on a romantic getaway. They broke up, and Fez spent the rest of the vacation sulking.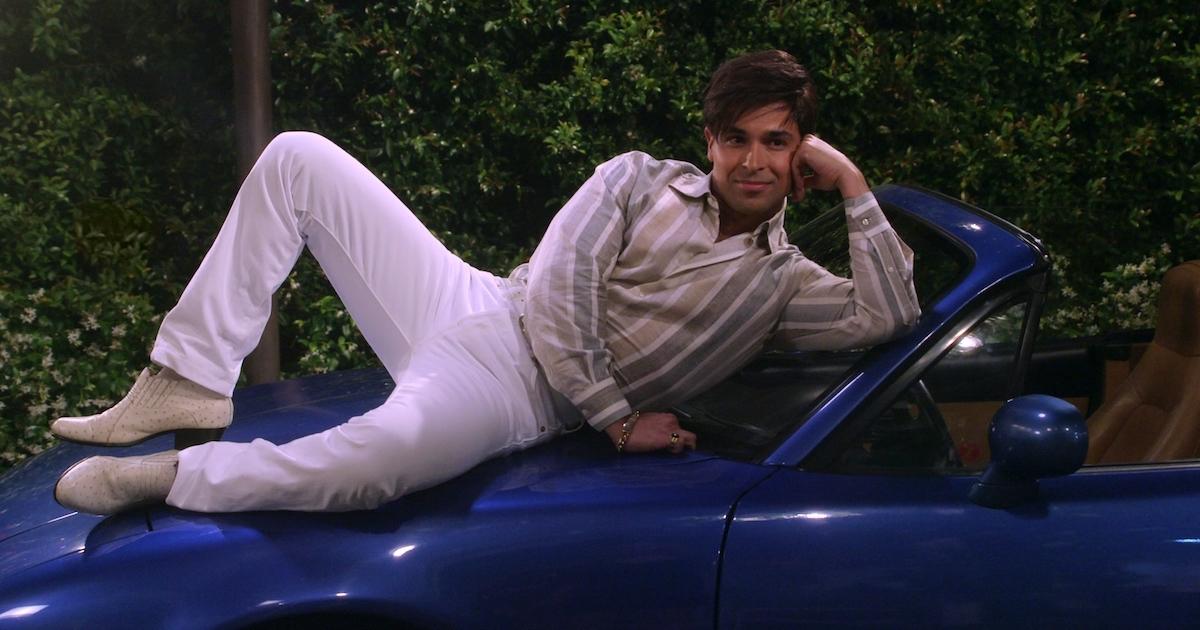 From there, Fez focused on his career becoming an entrepreneur and hairdresser. He owns a chain of successful salons under the name "Chez Fez" that heavily advertises on TV. (He stars in the ads, too.) The salon's catch phrase is "Where every day is a good hair day," to which Fez adds his catchphrase "I say, good day!" to the end.
As he tells Kitty Forman in Episode 3 (titled "Lip Smackers"), "I love my life. My business is booming, I have the waist of Linda Evangelista, and as you know, I've taken a lover." That lover in question is Sherri Runck (Andrea Anders), the Formans' next-door neighbor. Their relationship goes through a few ups and downs throughout That '90s Show Season 1, but we'll let you find out how that turns out!
About That '90s Show on Netflix
That '90s Show is the Netflix sequel series to FOX's hit sitcom That '70s Show (1998-2006). It features returning cast members Kurtwood Smith and Debra Jo Rupp as Red and Kitty Forman, respectively, alongside a new group of teens played by Callie Haverda, Ashley Aufderheide, Mace Coronel, Reyn Doi, Sam Morelos and Maxwell Acee Donovan. However, these beloved That '70s Show cast members return for guest appearances: Topher Grace, Laura Prepon, Wilmer Valderrama, Mila Kunis, Ashton Kutcher, Tommy Chong and Don Stark. While the focus here is on the kids, fans of the original show will be pleased to know the lead character, Leia Forman (Haverda), is the daughter of Eric Forman (Grace) and Donna Pinciotti (Prepon). Leia and her friends get into all kinds of hijinks, not unlike the original cast of characters, so the spirit of the original series is alive and well. Netflix has renewed the show for a 16-episode Season 2.
0
comments