'That '90s Show': Eric's Life After 'That '70s Show' Revealed
Hello (again), Wisconsin! That '90s Show is now on Netflix, and as we meet a whole new generation of kids in Point Place, Wisconsin, we also get updates on several That '70s Show characters. That includes the lead character of the original Fox sitcom, Eric Forman. Topher Grace returns to the role for the first episode of That '90s Show, and we get several updates on what happened to his life in the time since we last saw him on Dec. 31, 1979.
Eric is now 38 years old and married to his high school sweetheart, Donna Pinciotti (Laura Prepon). They are the parents of a 14-year-old daughter, Leia Anne Forman. In the time since That '70s Show, he continued his education and is now an educator, himself. He's got a position at a university in Chicago, as he explains to his dad Red (Kirkwood Smith) and mom Kitty (Debra Jo Rupp) in the pilot.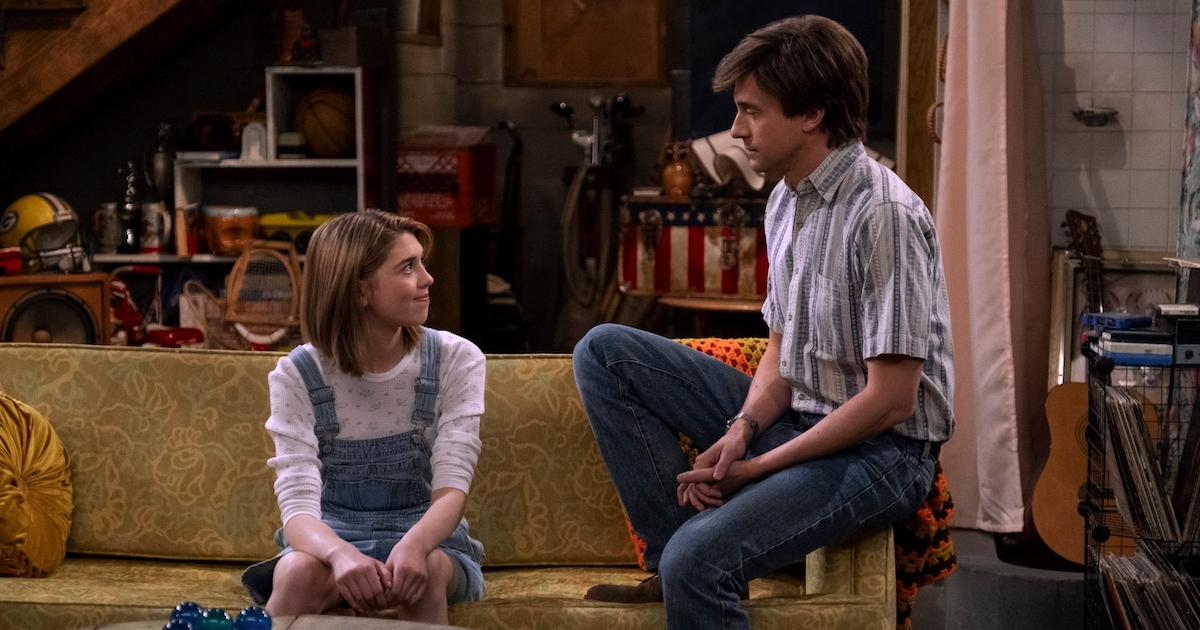 "I'm an adjunct professor now, which means I get a permanent parking space, for my bicycle," Eric says. "That's what happens when your course is super popular, dad." The course in question? Eric apparently teaches "The Religion of Star Wars," much to Red's chagrin.
While we only see Eric in Episode 1, we get a lot of him as he struggles with parenting Leia during this visit back to Point Place, Wisconsin. He eventually leaves his daughter in the care of Red and Kitty for the summer, letting her build friendships as he did in the '70s. We quickly learn that Leia is definitely her father's daughter, as Eric's awkwardness from That '70s Show lives on in spirit through her.
About That '90s Show on Netflix
That '90s Show is the Netflix sequel series to FOX's hit sitcom That '70s Show (1998-2006). It features returning cast members Kurtwood Smith and Debra Jo Rupp as Red and Kitty Forman, respectively, alongside a new group of teens played by Callie Haverda, Ashley Aufderheide, Mace Coronel, Reyn Doi, Sam Morelos and Maxwell Acee Donovan. However, these beloved That '70s Show cast members return for guest appearances: Topher Grace, Laura Prepon, Wilmer Valderrama, Mila Kunis, Ashton Kutcher, Tommy Chong and Don Stark. While the focus here is on the kids, fans of the original show will be pleased to know the lead character, Leia Forman (Haverda), is the daughter of Eric Forman (Grace) and Donna Pinciotti (Prepon). Leia and her friends get into all kinds of hijinks, not unlike the original cast of characters, so the spirit of the original series is alive and well. Netflix has renewed the show for a 16-episode Season 2.
0
comments