HBO Max: 10 Must-See TCM Movies
HBO Max has been in the news more often for what is not available than what you can find there. Since the Warner Bros. Discovery merger closed in April 2022, the company has been slimming its offerings on the streamer even as the price will soon increase. Thankfully, the "Classics Curated by TCM" section has survived all these changes. The movies under this section may have changed, but there are still plenty of classics to keep subscribers busy for days.
The "Classics Curated by TCM" section has movies from around the world, including a limited selection of foreign-language classics through a partnership with the Criterion Collection. There are also movies dating back to the 1920s on the platform, with MGM musicals, Warner Bros. gangster pictures, and historical dramas that will keep you watching for hours.
But where do you start? There's a lot for HBO Max subscribers to go through, and some of the oddball movies included in the TCM section could confuse anyone. (Yes, The Lord of the Rings: The Fellowship of the Ring is great, but we're not sure it should be in the TCM section.) So without any further rambling, here's a look at 10 great movies you can find in the TCM section on HBO Max. We're going to look at some of the more obscure ones since no one really needs to be told again they need to see Seven Samurai, 2001: A Space Odyssey, or Casablanca.
'Limelight'
The only one of Charlie Chaplin's talking pictures that remain really well-known today is The Great Dictator, which is unfortunate. Limelight is one of Chaplin's most personal works, a touching tribute to the industry that made him a star. Yes, the film is overly sentimental, but so are all of Chaplin's movies. The movie is also a bit on the long side, running 137 minutes. But it's all worth it, especially Chaplin's unforgettable scene with Buster Keaton.
prev
next
'Pygmalion'
Long before My Fair Lady took the Broadway stage by storm, there was the film adaptation of George Bernard Shaw's play Pygmalion. Released in 1938 this version sees Wendy Hiller as Eliza Doolittle and Leslie Howard as Professor Henry Higgins. Although the film has a different ending, it is a very close adaptation of the original Shaw play. It's also a great introduction for those who may only know about Howard through Gone With The Wind.
prev
next
'Shaft'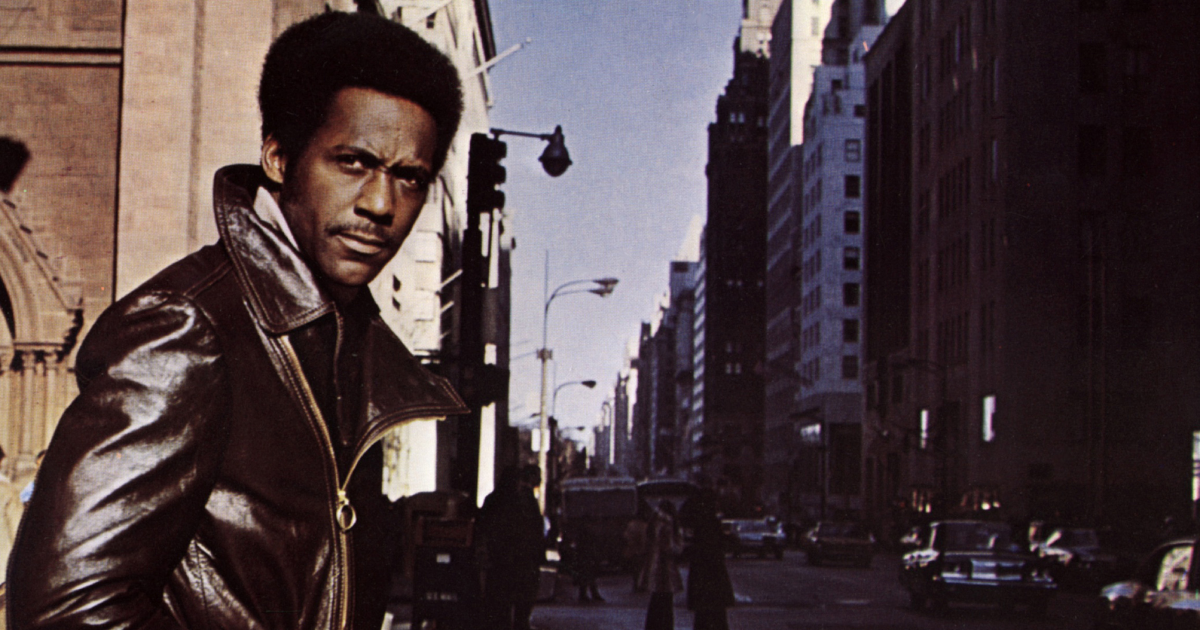 "Who's the cat that won't cop out when there's danger all about?" That would be Detective John Shaft. One of the coolest movies ever made, Gordon Parks' original 1971 Shaft film is thankfully available on HBO Max. This is really one of the great, fun movies, thanks to an endlessly charismatic performance from Richard Roundtree and Isaac Hayes' iconic score. You can also find the sequels Shaft's Big Score! (1972) and Shaft in Africa (1973) on HBO Max.
prev
next
'Brief Encounter'
Long before David Lean became known for epics like Doctor Zhivago and Lawrence of Arabia, he directed Brief Encounter (1945), based on a Noel Coward play. The delicate romantic masterpiece stars Trevor Howard and Celia Johnson as a couple married to other people who all in love with each other. It is considered one of the best British films ever made, a title it has lived up to all these years later.
prev
next
'The Red Shoes'
Michael Powell and Emeric Pressburger's The Red Shoes (1948) is an incredible movie that more people need to see. The film is all about the tension between art and romance, with a beautiful ballerina, played by the enchanting Moria Shearer, caught in between. At the center of the film is a dazzling ballet sequence that puts the one in An American in Paris to shame.
prev
next
'Black Legion'
Black Legion is a fascinating 1937 movie featuring one of Humphrey Bogart's early leading performances. It was inspired by the 1935 Detroit kidnapping and murder of Charles A. Poole, who worked for the Works Progress Administration. Prosecutors tried 12 men for his murder and 11 received life sentences. The movie is a rare political Hollywood film about the evils of a white supremacist group known as the Black Legion in Michigan.
In the film, Bogart plays Frank Taylor, a Midwestern factory worker who is passed over for a job promotion he expects in favor of a hard-working Polish immigrant. Taylor then joins the Black Legion, which uses violence against immigrants and racial minorities. Taylor's life unravels as the movie goes on, and he even murders a man who was once his friend. Incredibly, the entire story wraps up in 83 minutes.
prev
next
'The Earrings of Madame De...'
Among the many foreign-language classics you can find in the TCM section is the exquisite masterpiece The Earrings of Madame De... (1953), directed by the French filmmaker Max Ophüls. This French movie is filled with dizzying camera movements and wonderful acting by its leads, Danielle Darieux, Vittorio De Sica and Charles Boyer. It tells the story of a Paris aristocratic woman whose decision to sell her earrings sets off a surprising chain of events.
prev
next
'The Adventures of Robin Hood'
The action movie is as old as cinema itself, with plenty of swashbucklers during the silent days. One of the best from the 1930s is the Technicolor masterpiece The Adventures of Robin Hood (1938), directed by Michael Curtiz and William Keighley. It is the quintessential Errol Flynn picture, capturing everything about him that made him a star. You can also find his equally wonderful Captain Blood on HBO Max. Both films co-star Olivia de Havilland.
prev
next
'Dogfight'
River Phoenix made many great movies during his short lifetime, but one of the most heartwarming is Nancy Savoca's 1991 Dogfight. In this film, Phoenix plays Eddie Birdlace, an 18-year-old Marine who stops in San Francisco before being sent off to Okinawa. He is challenged to participate in a "dogfight," where the Marines compete to find the "ugliest" date. During his search, he finds Rose Fenny, played by Lili Taylor. Most of the film is set on the night of Nov. 21, 1963, the day before President John F. Kennedy was shot. Taylor and Phoenix give wonderful performances, and Savoca's directing is perfect. Although the movie was widely praised by critics when it came out, it was almost completely ignored by audiences. Thankfully, it's readily available to be rediscovered today.
prev
next
'War and Peace'
If you think Zack Snyder's Justice League is long, you haven't seen anything until you've seen the Soviet adaptation of War and Peace. Released in four parts between 1966 and 1967, the Russian War and Peace won the Oscar for Best Foreign Language Film. The whole thing combined runs 431 minutes, but the four parts are available to watch separately. It is estimated to be one of the most expensive movies ever made, and every ruble spent ends up on the screen. Directed by Sergei Bondarchuk, it is something that must be seen to be believed.
prev
0
comments