Amazon Has a Secret Bulk Discount Store Exclusively for Prime Members and Right Now You Can Get 20% Off
Each product has been independently selected by our editorial team. We may receive commissions from some links to products on this page. Promotions are subject to availability and retailer terms.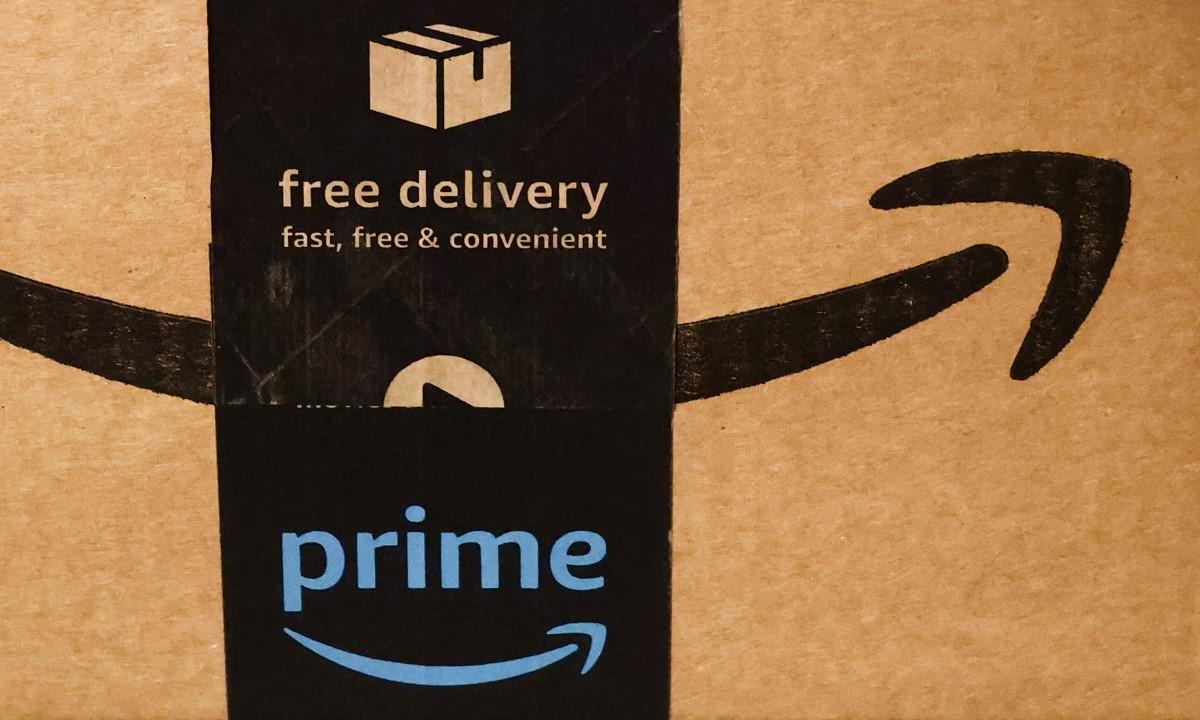 With inflation, the prices of everything are going up. But the increasing cost of groceries and common household items might just be the worst of all, and people are doing all they can to save a few bucks here and there. One solution? Buy things in bulk. While you could go to Costco or Sam's Club in person, you can actually do some bulk shopping online, right on Amazon. In fact, Amazon is offering 20% off right now on its bulk items if you spend $50 or more. This is a great sale that can save you money. And now, Amazon accepts Snap EBT payments for qualifying food items.
Access the exclusive Amazon Prime members-only 20% off deal here
Save 20% when you spend over $50 at Amazon
If you're not an Amazon Prime member, no worries. You can sign up here for $139 a year or $15 a month. If you receive SNAP, Medicaid or other qualifying government assistance, you can get Prime Access for half that cost, at $7 a month. If you're a student, they offer the same plan for $7.49 a month.
If you're already part of Amazon Prime, however, you're ready to start shopping now. Once you get your cart up to $50, you'll receive a 20% discount at checkout in this members-only sale. Check out Amazon's bulk buys without ever having to leave the house. If you choose subscribe-and-save options when you check out, you can save even more money.
Bulk buys from Amazon Prime that can save you money
Most of us are feeling the pinch from the rising costs of goods in the U.S. But buying in bulk on Amazon could save you money in the long run. If you're in the market for coffee pods, toilet paper, trash bags, paper towels, diapers, lightbulbs, resealable plastic bags and more, we've got you covered.
Just make sure you buy from this link to get the 20% off deal on select items. All the products listed below can be found there: just search for the qualifying items in the search bar.
Happy Belly organic virgin coconut oil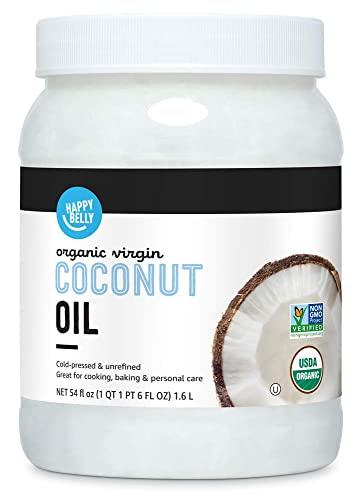 Amazon has slowly been rolling out its food label, Happy Belly, over the past few months. You can save money by buying select key items in stock. This organic virgin coconut oil is sourced directly from farmers in the Philippines. If you regularly buy cold-pressed unrefined coconut oil, get it from Amazon at a cheaper price.
Happy Belly 54-ounce organic virgin coconut oil, $13 (down from $17)
$13 at Amazon
Even more oils in bulk on sale at Amazon:
Presto! mega roll six-count toilet paper, pack of four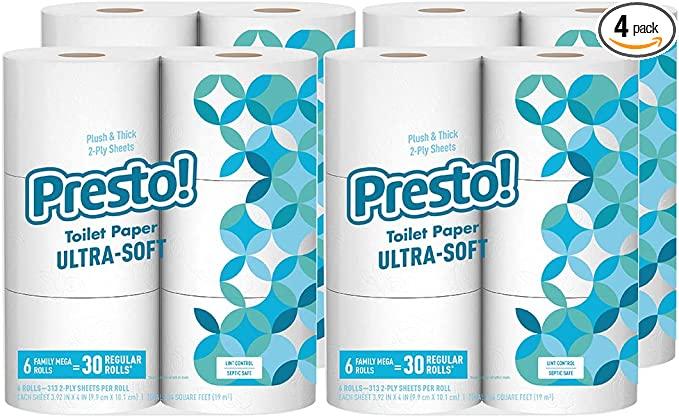 We all remember the toilet paper shortage of the early pandemic days. Some of us started buying toilet paper in bulk and never looked back. But it can be pricey at times. However, Amazon's Presto! brand toilet paper is available in 24 mega rolls for $32. There are six counts in each package, and four packs come per purchase. It comes in ultra-soft and ultra-strong, so it's up to your preference.
One reviewer wrote, "I was expecting an Amazon brand roll of toilet paper to feel mediocre. It was actually pretty soft and sturdy. Enough for me to wipe the toughest stains from down under."
Presto! mega roll six-count toilet paper, pack of four, $29

$29 at Amazon
Happy Belly fancy whole cashews
Cashews are popular in trail mix, Asian food, and on their own as a great snack. If you're a vegan or a vegetarian, you know that you can use cashews as replacement for cheeses and creams in recipes, too. All the more reason to buy cashews in bulk at Amazon and save money.
Happy Belly 44-ounce fancy whole cashews, $22
$22 at Amazon
Solimo light roast breakfast blend coffee pods, 100 count
If you have a Keurig or other coffee pod machine, you know how quickly those pods seem to run out. That's why some of Amazon's best deals on this 20% promotion are on their Solimo brand coffee pods. If you don't like a light roast, they also have French roast, dark roast, Colombian roast, medium roast, French vanilla, Kona blend, donut-style and more. And you get a hundred of them for $30.
Solimo light roast breakfast blend coffee pods, 100 count, $31

$31 at Amazon
Happy Belly minced onion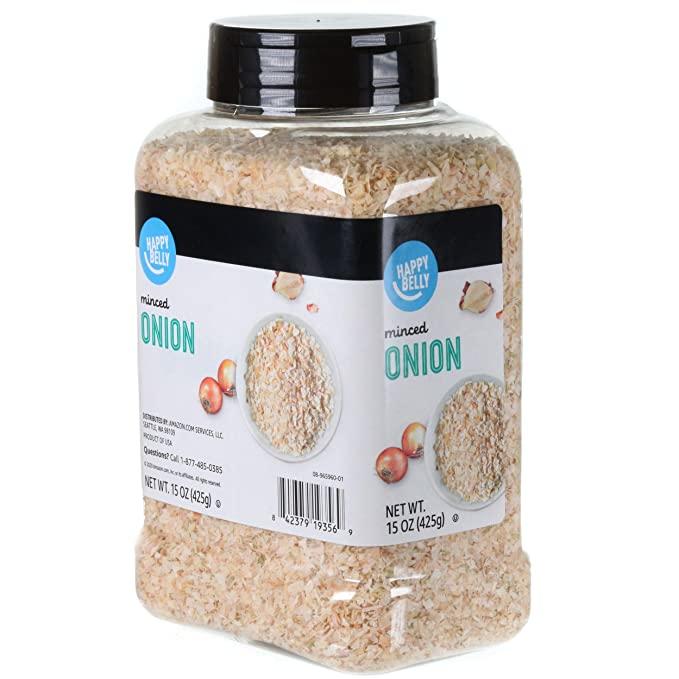 One of the best ways to save money is by buying herbs and spices in bulk. Amazon makes it easy to do that, and their minced onion can add flavor to dishes at a lower price point.
Happy Belly 15-ounce minced onion, $7
$7 at Amazon
There are more bulk spices and bulk herbs to choose from at Amazon. Get the deals now.
Mama Bear Gentle Touch 30-count hypoallergenic diapers in newborn size, pack of four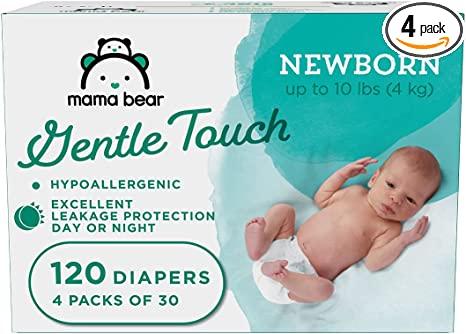 Newborns go through a lot of diapers. With Amazon's diaper brand Mama Bear, you can get 120 diapers in the newborn size. These hypoallergenic diapers have no fragrances, dyes or chorine, so they're extra safe for a newborn baby's delicate skin. All of that for only $26.
"I pretty much only buy this brand if I can help it. They're the best fit and have great absorbency and leak protection -- I have no worries about using them overnight. Bonus for also being one of the cheapest brands I've found. Since first trying these several months ago, I've only used another brand once, to get me through until the next delivery arrived," wrote one reviewer.
Mama Bear Gentle Touch 30-count hypoallergenic diapers in newborn size, pack of four, $23

$23 at Amazon
And hey, don't forget to grab these Mama Bear fragrance-free hypoallergenic baby wipes while you're at it. You know you need those for everything with a baby. Get a pack of six, each containing 72 wipes, for only $19.
Mama Bear 72-count hypoallergenic baby wipes, pack of six, $15

$15 at Amazon
Happy Belly quick cook oats
Buying staple groceries from Amazon, like oats, can save you money -- especially with the 20% discount added on top of it.
One reviewer wrote, "Honestly, this tastes just as yummy as the name brand. I enjoy eating it for breakfast. I even have it as a nutritious snack. It works well in my signature cookie recipes that I get lots of compliments on. The price is great, too!"
Happy Belly 18-ounce quick cook oats, $3
$3 at Amazon
Need more pantry staples from Amazon? Check out their low prices below. Just search for these qualifying items when you click the link.
Amazon Basics 13-gallon tall kitchen drawstring trash bags, 200 count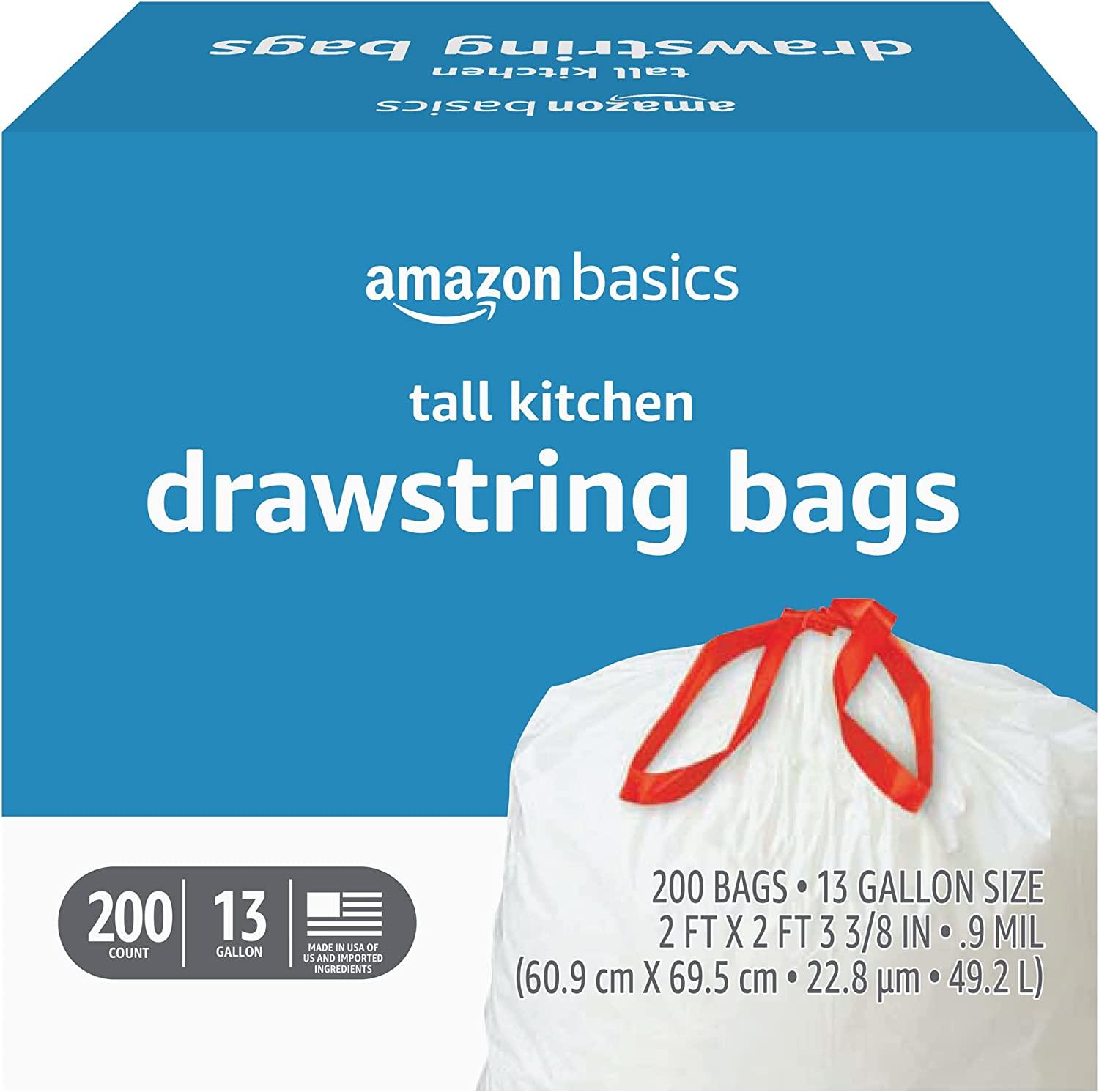 This deal on trash bags is really good. Available in clean fresh scent or unscented, you can get 200 kitchen drawstring bags for only $21 dollars. Depending on how much trash you generate, it could last you several months or even up to a whole year or more. And just think: If you spend $50, you'll get 20% off of the whole order, on top of the great savings.
Amazon Basics 13-gallon tall kitchen drawstring trash bags, 200 count, $31
Want more from Amazon Basics plastic bags? You can get freezer bags and sandwich bags at a good deal, too.
Amazon Basics reusable microfiber cleaning cloths, pack of 48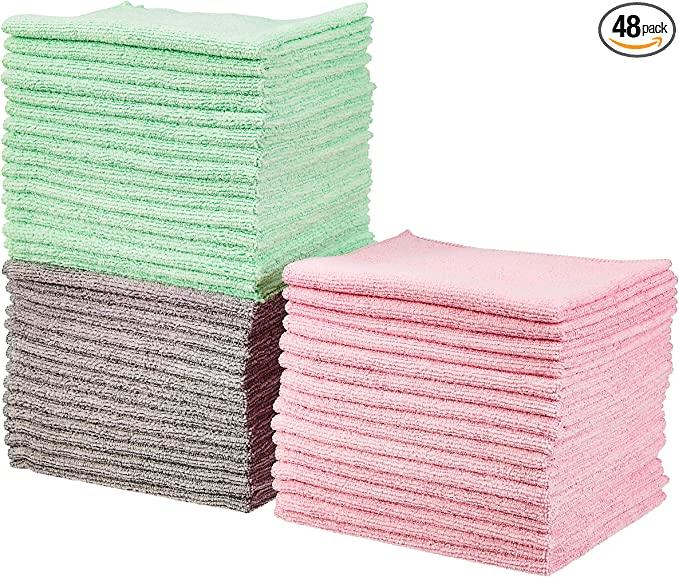 You can get either a 24-pack or a 48-pack of these non-abrasive, reusable, washable microfiber cleaning cloths. They come in pink, gray and pink or blue, yellow and white. Microfiber cloths are a great way to cut down on paper waste, and each cloth absorbs up to eight times its own weight. It also works wet or dry.
"I have autoimmune arthritis and carpal tunnel. Why am I saying this when reviewing cleaning cloths? Because one of the things that causes me the most pain is scrubbing," wrote one reviewer. "I am always looking for the best tools to get things clean with the least harm to me, the environment, and my wallet. These cloths are the mainstay of my cleaning caddy because they make deep-cleaning EVERYTHING so much easier!"
Amazon Basics microfiber reusable cleaning cloths, 48-pack, $22
There are even more cleaning supplies on sale from Amazon that are part of the members-only 20% off deal to help you save money. Check them out below.
Sign up for Amazon Prime
If you're not an Amazon Prime member yet, there's never been a better time to sign up. You'll get free delivery on all your orders, access to Prime Video and all of Amazon's original streaming content, ad-free Amazon Music and unlimited reading on your devices.
Related content:
0
comments