'Grey's Anatomy' Star Jake Borelli on Being 'Excited' for Remaining Episodes of Season 19 (Exclusive)
Season 19 of Grey's Anatomy resumed this week after being on hiatus for three months. And the second half of the season kicked off with Meredith Grey (Ellen Pompeo) leaving Grey Solan Memorial Hospital. Pompeo is expected to make return appearances, but the show is entering a new era. Jake Borelli, who plays Dr. Levi Schmitt on Grey's Anatomy, spoke exclusively to PopCulture.com about what fans can expect from the new episodes.
"Oh, I mean, we left on a cliffhanger with the lightning storm and the house getting hit, which is such an integral part of the story, such an awesome set, especially for fans," Borelli exclusively told PopCulture. "It's been around since pretty much the first scene of Season 1, so that was pretty big. And we've found out that it's going to be a new sort of experience with Ellen Pompeo and all the new characters and all of that stuff, so we're excited."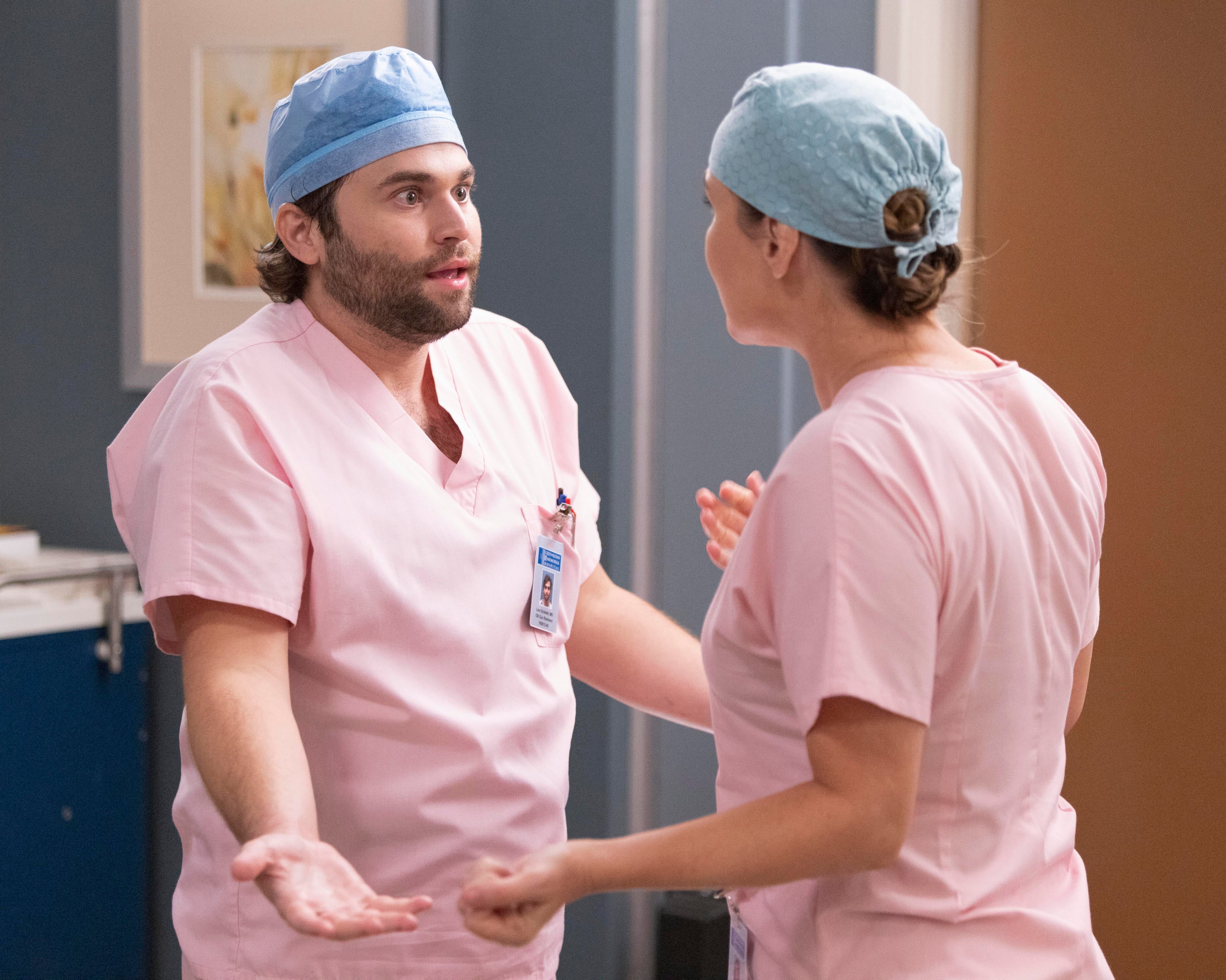 With Meredith not being a series regular anymore, fans could see more of Levi who has been on the show since season 14. Borelli is happy with the way Levi has grown over the last few years. "I've loved Levi this season," he added. "He's been given a lot more responsibility with a new group of interns, and I think he's overcompensated a little bit. He's getting a little power-hungry, maybe, which is a new, interesting side of Levi. And we saw in the last episode with Jo sort of putting him back in his place. So we'll see if he ends up finding his own sort of teaching technique, which I hope he does."
Playing Levi has been the biggest role for Borelli in his career. And because of that, it makes playing the character a little challenging. "Oh, I mean, it's one of the biggest television shows in the world," Borelli explained. "And it was such a fast-moving train to jump onto, but it has been such an awesome learning experience. And to be surrounded by such an incredible cast has been so rewarding. I was probably talking also about the fact that my character had come out of the closet and I had come out of the closet, and sort of dealing with my own queerness alongside of this character. That was one of the super difficult things about being on the show, and one of the most rewarding things too." New episodes of Grey's Anatomy air every Thursday at 9 p.m. on ABC and stream the next day on Hulu.
0
comments