'Welcome to Chippendales' Actors Quentin Plair and Robin de Jesús Talk 'Dancing Bootcamp' and Breaking Down Masculine Tropes (Exclusive)
Hulu's newest drama series Welcome to Chippendales is a compelling exploration of the Chippendales male revue's complex history. The show brilliantly utilizes fictional storytelling elements to help humanize and contextualize the people involved and the events that took place throughout the rise and fall and the iconic company's founder, Somen "Steve" Banerjee, played by Kumail Nanjiani (Marvel's The Eternals, Silicon Valley). Ahead of the series premiere, PopCulture had a chance to speak with some of the cast, including actors Quentin Plair and Robin de Jesús, who play Chippendales dancer Otis and real-life Banerjee associate Ray Colon.
Notably, while Colon was an actual person involved in the story, Otis is a fictional character who is meant to represent more than just another dancer. "Otis is based off a collection. It's fictionalized, his story," Plair explained. "I think it's really telling, his story, because I think it mirrors, in a way, Steve's story, both being others in this other culture. They both come into this thing that becomes a predominantly white event, and they're both others outside of that. So I think how they experience these things that happen being on the outside in different ways, it is kind of a way to see through a looking glass how other cultures exist alongside these things for so long that are just primarily Caucasian, white-based events."
De Jesús offered some insight into how he approached playing Colon, who is somewhat dramatized in the show. "Everyone's roles have been fictionalized, really. So there is some stuff about my character out there, but I really just listened to spirit to be honest. I knew general stuff about him." He then shared,"A few months ago before I even booked the show, I had been taping myself for an audition and I did something and my posture changed. I was like, 'Yo, who's that? Who's that character?'"
"I just started riffing off of that for months and months," De Jesús continued. "Everything that I began to define when I got the audition for Ray was Ray. It was like I was downloading something for the future and I was like, 'Oh, Ray's the one that's going to help me execute this.' I was really interested in finding something tonally darker for me personally as an actor, but what really attracted me to Ray was his humanity. I felt like it was an opportunity to show two brown men who do terrible things actually be soft with one another and present in a way that men don't usually get to present around other folks.
He went on to say, "But, that is in fact how men are with one another. The other thing for me was this sort of idea of, how do you say I'm sorry, and how do you make things right? I think that's something that I get to explore later on in the series."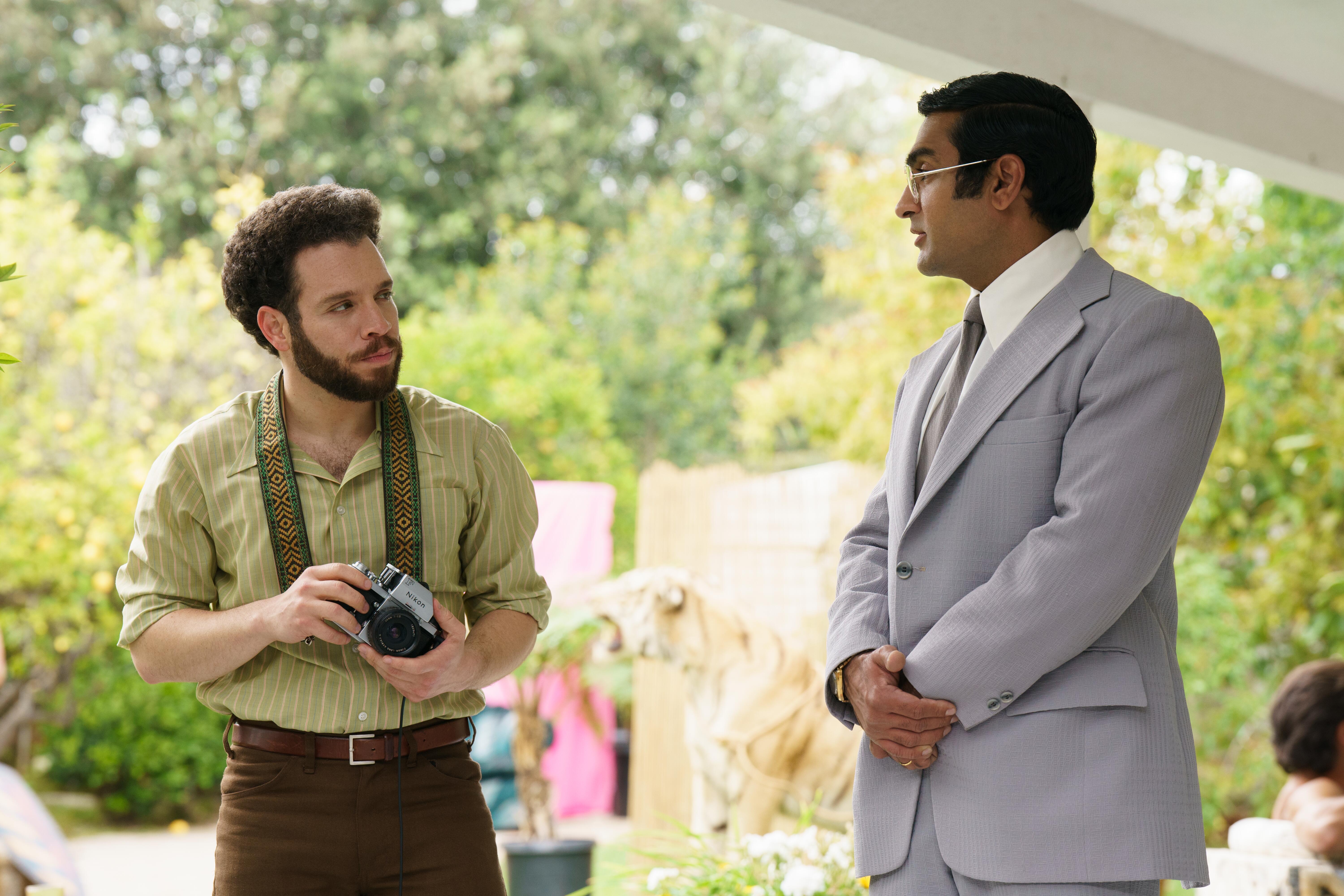 Finally, we asked Plair about learning to dance for the role and he confessed that he "had a lot of practice" to get ready for playing Otis. "I don't have a dancing background. I'm not a dancer," he said, then quipping, "I'm definitely not a stripper. I have not done that before. Will not continue."
Going on to share a little about the experience, Plair said, "It was empowering. It honestly was. But, I left it on the screen... I had about two months where I was, Monday through Friday for hours and hours, just in dancing bootcamp. Learning a lot of different dances, whether it was jazz, tango, all this kind of stuff. Then, the choreography came into part of it, a lot of stretching and stuff like that."
0
comments
He added, "I went through that whole thing and then learning the choreography, and then doing it on the actual stages for rehearsal, and then doing the live thing with people watching and screaming." Lastly, at one point in our conversation, Plair joked that his friends are not keen on their significant others watching him bare nearly all in the show. "I've got a whole friend group chat," he said. "They're not allowing their wives to watch it. Yeah, yeah. They won't. They're like, 'Nah, we're not letting our wives see you as that.'" Welcome to Chippendales premieres Tuesday, Nov. 22 on Hulu.