Every TV Show, Movie, and Original Coming to Netflix This Week (February 27)
Another chapter is closing in the Netflix streaming library, but another is about to begin. This week, as the world says goodbye to February and hello to March, the streaming giant is marking the changing of months with a fresh round of new additions, with a total of 35 new titles dropping in the content catalogue.
This week's roundup of new additions includes a large number of licensed titles. Along with new episodes of VINLAND SAGA Season 2 and American Pickers Season 15, two titles that will close out February, subscribers will be able to press play on everything from Easy A, The Hangover trilogy of films, Magic Mike XXL, National Lampoon's Animal House, and more as March begins. The list of fresh content also includes 12 Netflix original series, films, and specials. Joining Netflix's already expansive list of original titles will be the new comedy special A Whole Lifetime with Jamie Demetriou, the second seasons of Sex/Life and Framed! A Sicilian Murder Mystery, and the documentary Monique Olivier: Accessory to Evil, as well as several others.
You can watch all of these titles and more by signing up for one of the streamer's four subscription plans – the basic with ads plan ($7 per month), the basic plan ($10 per month), the standard plan ($15.50 per month), and the premium plan ($20 per month). For those not quite ready to commit, you can get a taste of what Netflix has to offer by checking out the "Netflix Free Section," which includes a selection of some of the streamer's best originals for non-subscribers to check out. Keep scrolling to see everything set to be added to the streaming library this week, and don't forget to check out all of the titles that are set to leave before the end of the month!
'A Whole Lifetime with Jamie Demetriou'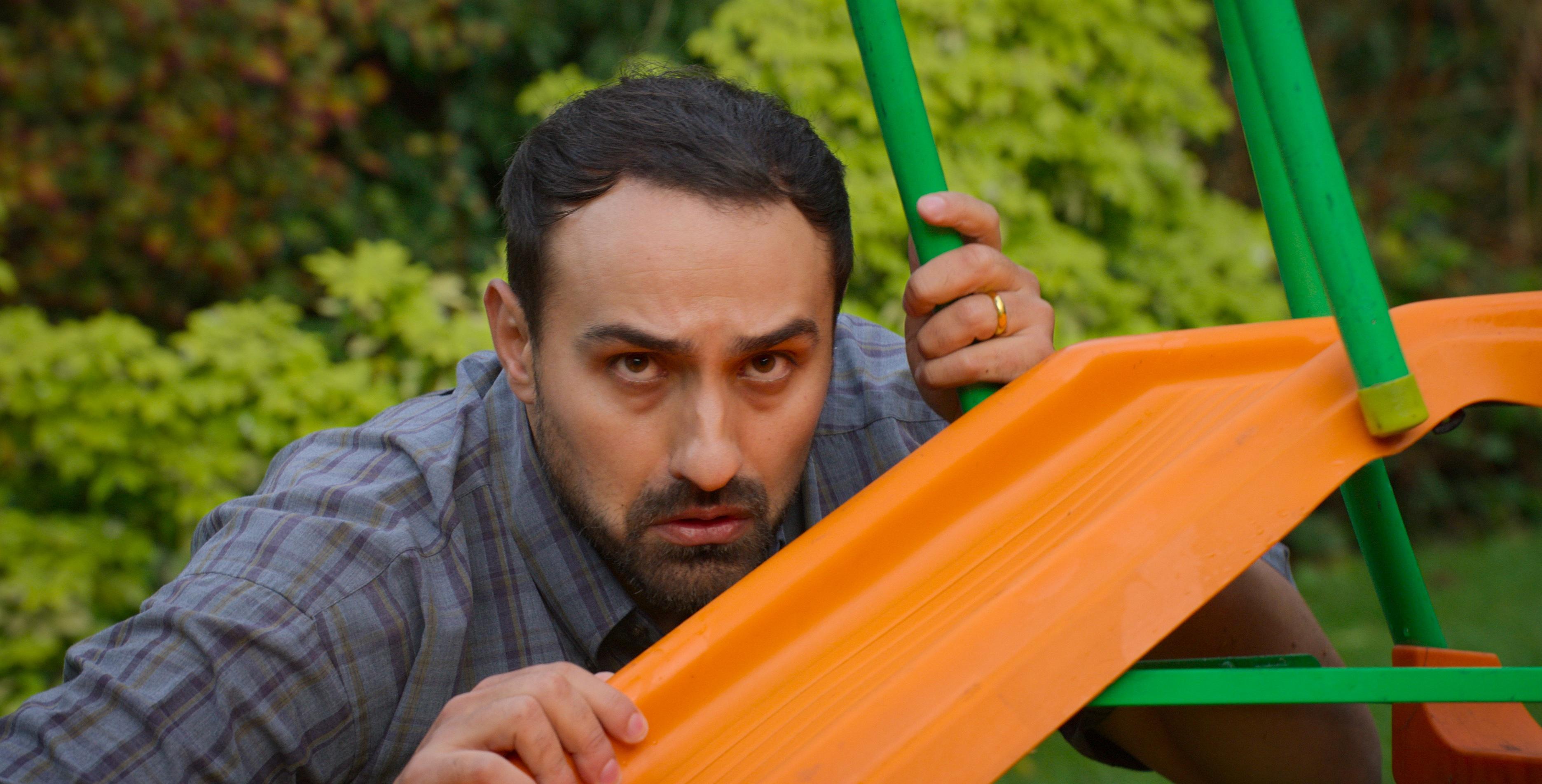 Premiere Date: Tuesday, Feb. 28
Type: Netflix Comedy
Synopsis: "A womb with a view. Awkward adulthood. The not-so-golden years. Journey through life's stages with Jamie Demetriou in this musical sketch-comedy special."
prev
next
'Too Hot to Handle: Germany'
Premiere Date: Tuesday, Feb. 28
Type: Netflix Series
Synopsis: "The hottest German-speaking singles come together in a tropical paradise for what they think will be the most exotic and erotic time of their lives – but there's a twist. These commitment-phobes who love a casual hook-up, will have to give up all sexy touching for the entire retreat if they want to win the €200,000 grand prize. No kissing, no heavy petting, and no self-gratification of any kind. With every slip, the prize money goes down. In this luxury no-bone zone, will the serial singletons be able to form deeper emotional connections? Or will the temptation simply be too hot to handle?"
prev
next
'Framed! A Sicilian Murder Mystery: Season 2
Premiere Date: Thursday, March 2
Type: Netflix Series
Synopsis: "The second season of FRAMED starts where the first ended: Salvo and Valentino are in danger of life. Our two "heroes" find themselves, again, stuck and trapped in a series of events from which it is difficult to extricate themselves without hurting the feelings of the people they love. To complicate things, an endless sequence of twists and turns and novelties including a double homicide behind which a mysterious man is hiding, the introduction of foreign criminals on the scene, the complex investigations into the "Gambino murder case" that is yet to be solved, the increasingly stormy relationship between Salvo, Valentino and their respective partners.
This new season will always be poised between Ficarra & Picone's typical comedy and the canonical codes of the thriller genre on which the whole series is based."
prev
next
'Sex/Life: Season 2'
Premiere Date: Thursday, March 2
Type: Netflix Series
Synopsis: "SEX/LIFE is the story of a love triangle between a woman, her husband, and her past that takes a provocative new look at female identity and desire."
prev
next
'Next in Fashion: Season 2'
Premiere Date: Friday, March 3
Type: Netflix Series
Synopsis: "Next in Fashion, the high-stakes design competition series that embraces the fun in fashion, is returning to Netflix for a second season. Fashion designer and TV personality Tan France is joined by new co-host, A-list global superstar, supermodel and style icon Gigi Hadid. A group of up-and-coming, incredibly talented designers will compete for the chance to walk away with a prize of $200,000 and the chance to share their designs with the world. This season features guest judges from every corner of the style world, including Hailey Bieber, Emma Chamberlain, Bella Hadid and Donatella Versace."
prev
next
What else is being added this week?
Avail. 2/27/23
VINLAND SAGA: Season 2 (new episodes)
Avail. 2/28/23
American Pickers: Season 15
Perfect Match – NETFLIX SERIES (new episodes)
Avail. 3/1/23
Cheat – NETFLIX SERIES
Tonight You're Sleeping with Me – NETFLIX FILM
Wrong Side of the Tracks: Season 2 – NETFLIX SERIES
Big Daddy
Burlesque
Easy A
Forged in Fire: Knife or Death: Season 2
The Hangover
The Hangover: Part II
The Hangover: Part III
Little Angel: Volume 2
Magic Mike XXL
National Lampoon's Animal House
Open Season
Open Season 2
Out of Africa
Rango
Seven Years in Tibet
Sleepless in Seattle
Spirit: Stallion of the Cimarron
The Other Boleyn Girl
Avail. 3/2/23
Karate Sheep – NETFLIX FAMILY
Masameer County: Season 2 – NETFLIX SERIES
Monique Olivier: Accessory to Evil – NETFLIX DOCUMENTARY
This Is Where I Leave You
Avail. 3/3/23
Love at First Kiss – NETFLIX FILM
Split the Root
prev
next
What's leaving this week?
With February coming to an end and March beginning, Netflix will be clearing house. During the final days of the month, the streamer is set to give a total of eight titles the boot to make room for March's new additions.
Leaving 2/28/23
Air Force One
Cake
Coach Carter
Margin Call
Scream 4
Shutter Island
Sorry to Bother You
Walking Tall
prev
0
comments