NASCAR Driver Noah Gragson Talks Partnership With Wendy's for 2023 Daytona 500 (Exclusive)
Noah Gragson had a memorable 2022 season competing in the NASCAR Xfinity Series and is ready to take his racing skills to the next level in the NASCAR Cup Series. The NASCAR driver will compete in the 2023 Daytona 500 on Sunday and has a nice-looking car scheme, thanks to his partnership with Wendy's. In an exclusive interview with PopCulture.com, Gragson talked about the feedback his team has received for the Wendy's car schemes.
"There's a couple of paint scheme drops yesterday (Feb. 13), and we announced our relationship for this year in our paint scheme," Gragson exclusively told PopCulture. "And we got over a million views and engagements throughout the whole process on Twitter announcing that, where other guys are getting 50, 60,000 views and stuff. We've got over a million. I think it's at 1.1 million right now, people have seen that video. So those are big numbers and it's been a great relationship with Wendy's up to this point and hopefully on into the future. But last year we had the opportunity to partner up with Wendy's and promote the $5 Biggie Bag at Talladega last year. And the fans, they loved the race car, they loved the activation at the racetrack."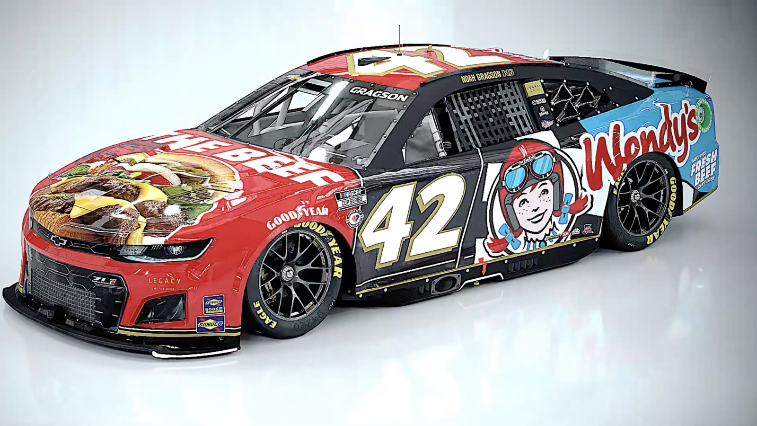 Along with Gragson's car scheme, Wendy's will be active at the Daytona 500 with the Wendy's Winner's Square located in the Daytona International Speedway infield. Fans will get a chance to Gragson's No. 42 car and take home some exclusive Wendy's swag items.
"We got the burger on the hood and Wendy's motto is always, 'Where's the beef?' And we have the beef," Gragson who is nicknamed 'The Beef,' said. "It's on the hood of the car. So it's really exciting to be able to kick off our season with a fan-favorite car like that and to be able to have a partner like Wendy's. There's nobody more I'd rather support and have support from. And I think it's really exciting for everybody involved."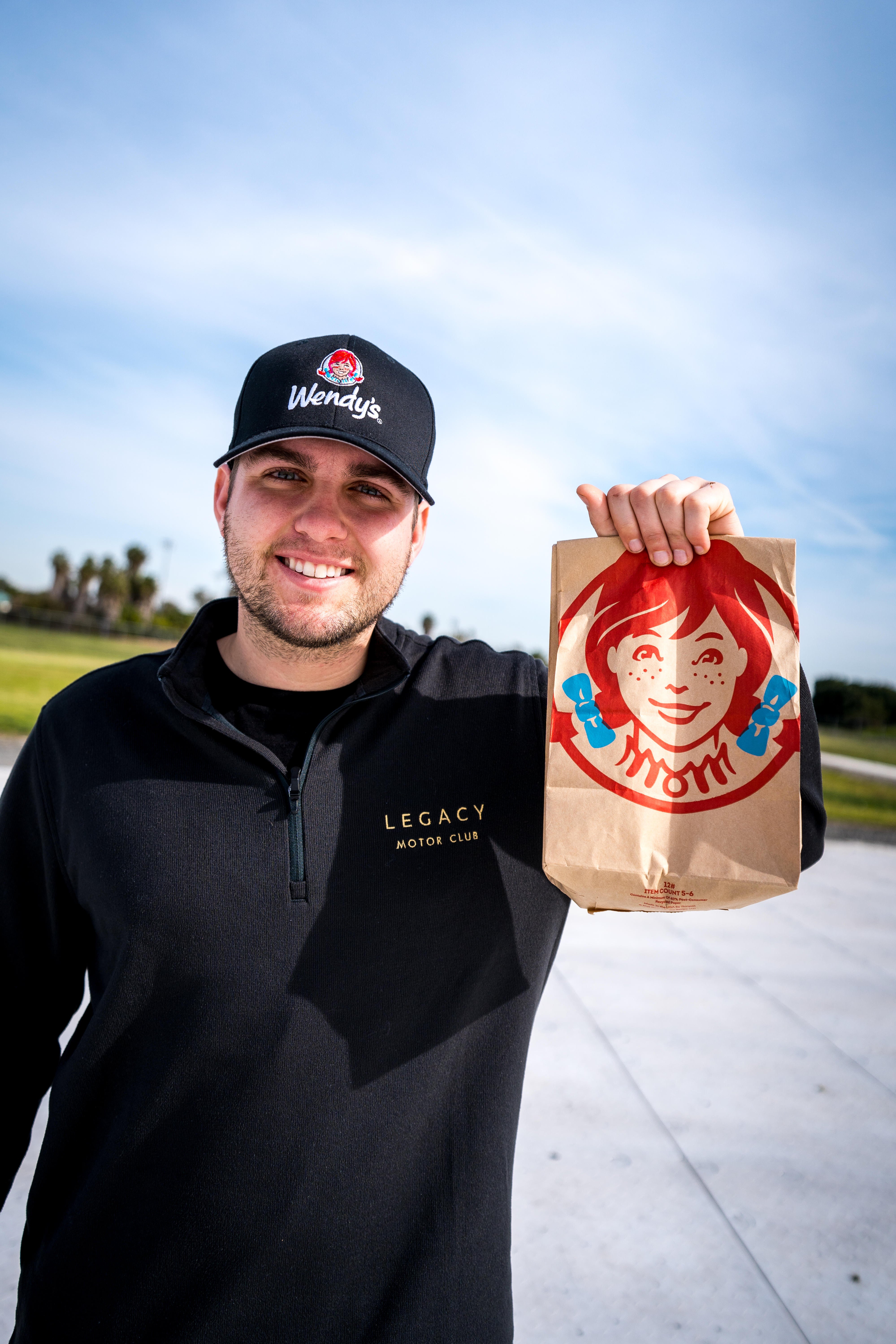 Gragson hopes his Wendy's car will carry him to a big win on Sunday. He might be a rookie, but the 24-year-old is coming off a 2022 season where he won eight Xfinity Cup Series races. Also, rookies are no strangers to winning the Daytona 500 as Austin Cindric, the 2022 NASCAR Cup Series Rookie of the Year, won the race last year.
"I'm really excited for it," Gragson said about the Daytona 500. "It's such a fun race. It's an atmosphere like no other. And the coolest part to me is standing on Pit Road before the start of the race and just seeing the whole grandstands packed full. You drive into the racetrack and infield's sold out. The grandstands are always sold out for this race. There's people everywhere. And it's kind of crazy, just the feeling that you get like, 'Man, how lucky am I? I'm one of 40 guys who get to be driving a race car in front of all these people.'"
0
comments