Samsung's Gorgeous 'The Frame' Art TV is on Sale Now (Act Fast)
It's the Discover Samsung 2023 Summer event. You can get big, big savings on the coveted "The Frame" smart TV.
Each product has been independently selected by our editorial team. We may receive commissions from some links to products on this page. Promotions are subject to availability and retailer terms.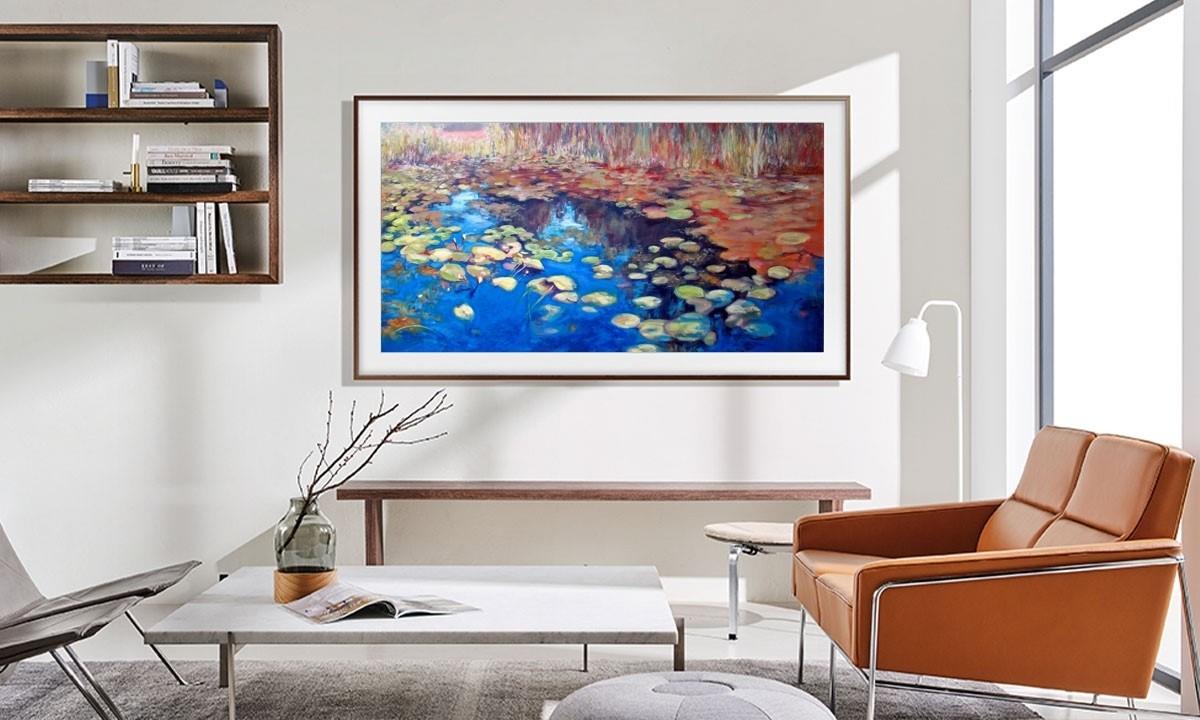 Samsung, the rockstar of the tech world, has earned its stripes as one of the most respected names out there. And let's not forget about its superstar smart TV, "The Frame." This TV is the Picasso of the television world, boasting an artistic appearance and mind-blowing high-tech features that will leave you in awe. Now, thanks to the Discover Samsung Summer 2023 event, those coveted TVs (and many others) are on sale now.
Buy "The Frame" TV on Samsung:
$900 at Samsung
When we say this deal is colossal, we mean it. The prices will speak for themselves. But here's the catch: these fantastic deals are only available through May 21. Hurry and buy now to get the best price on the Samsung "The Frame" TV. After this week, everything goes back up to full price.
With a customizable picture frame exterior, this TV displays high-definition artwork when not in use, thanks to its motion sensor that detects your presence. When you're watching your favorite shows or sports, you'll get 100% color volume through quantum dot technology and HDR for optimal contrast. The anti-reflection matte display ensures clear visibility, while the Tizen-powered smart TV lets you download all your favorite streaming apps and more. It's a perfect blend of artistry, technology and limitless entertainment.
How to get "The Frame" smart TV from Samsung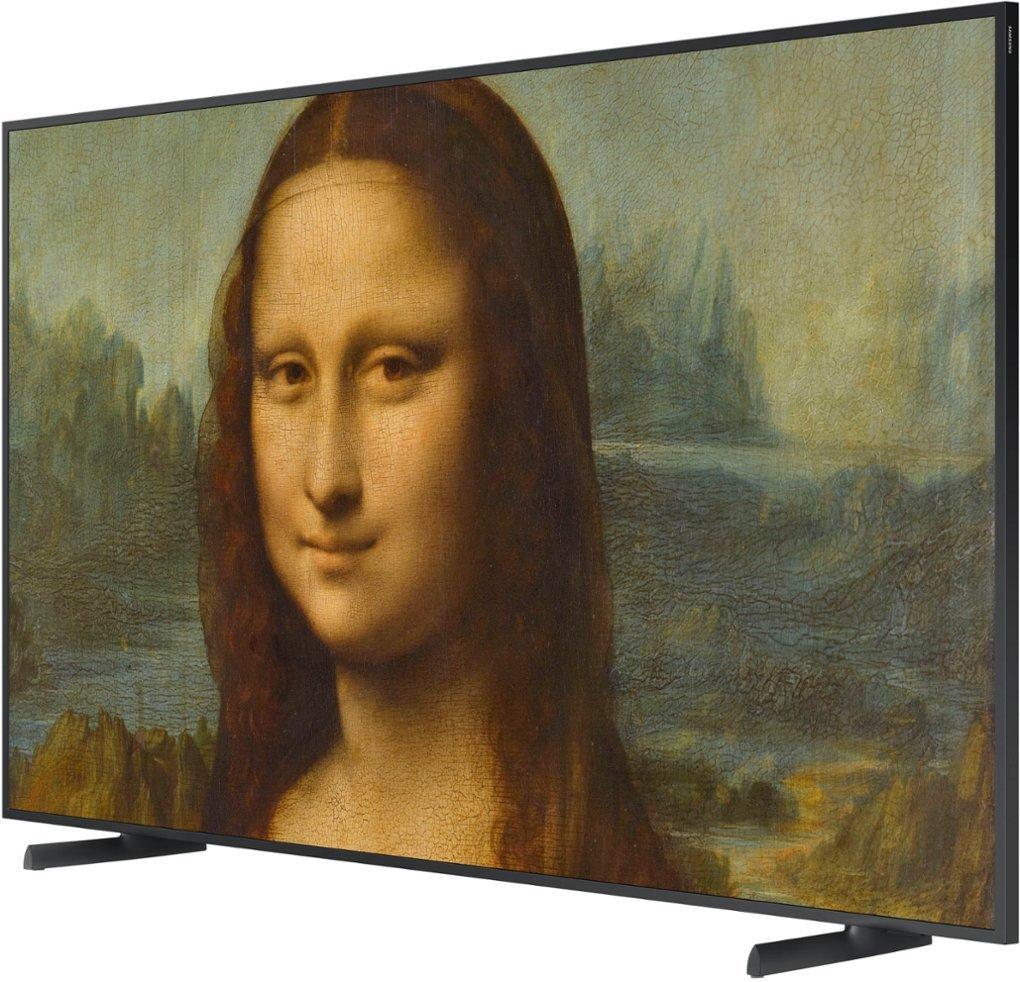 The best place to get a Samsung "The Frame" smart TV is from the Samsung website itself. Not only can you get the TV, but you can also arrange for a professional mounting, get added Samsung Care protection and select a variety of bezel colors for your "The Frame" television. There are also monthly and installment payment options in case you don't want to pay all at once.
43" Samsung The Frame smart TV, $900 (down from $1,000)
Want even more size options for Samsung "The Frame"? You can get a model as small as 32 inches or as large as 85 inches. The three largest models are currently on sale at Walmart.
Other great TVs and accessories from the Discover Samsung Event
If you're looking for more great deals on TVs at the Discover Samsung sale, we've got options for you. There are deep discounts on more smart TVs from Samsung: The Terrace, The Sero, The Serif, the Neo QLED 4K, the Neo QLED 8K and the OLED 4K.
Samsung "The Freestyle" portable projector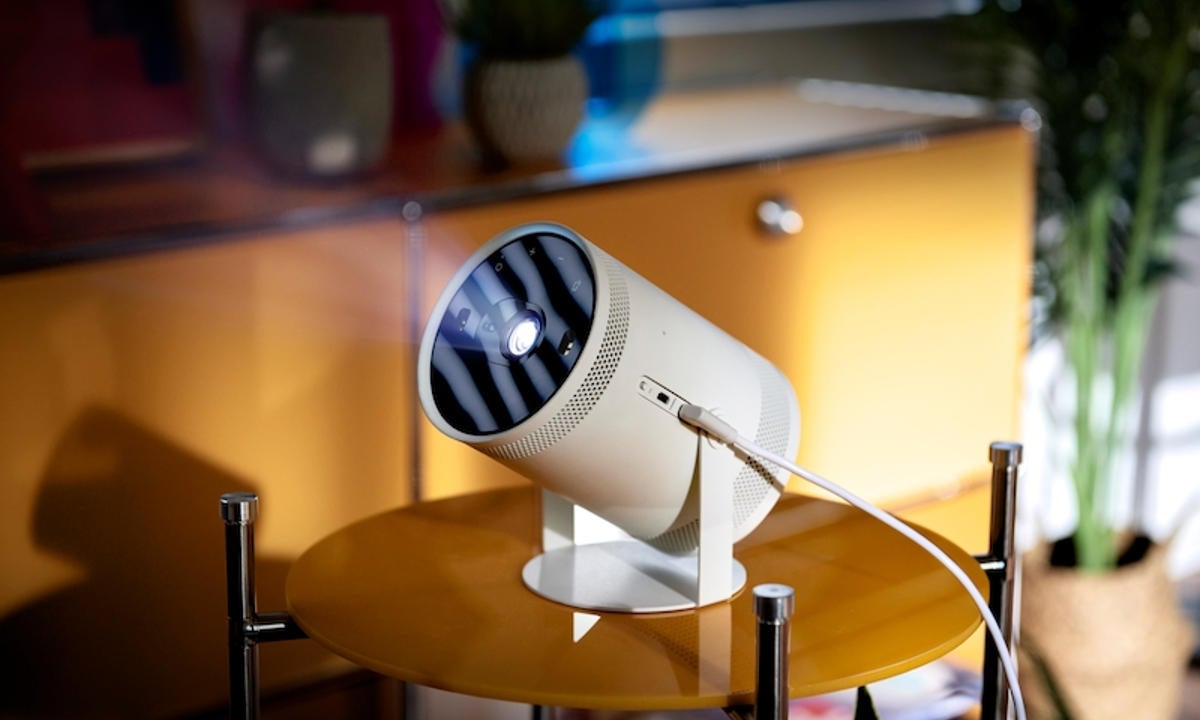 This top-rated portable projector from Samsung can point anywhere, thanks to its 180-degree design. It automatically focuses the image, optimizes the screen size and can level the image even when it's pointed at an angle. You can easily access all your favorite streaming apps and use voice assistants. The built-in speaker sends sound waves in every direction for great audio immersion. It works best indoors with dim lighting or outside at night.
Samsung "The Freestyle" portable projector, $600 (down from $800)
$600 at Samsung
Samsung 3.1ch Soundbar with Dolby Atmos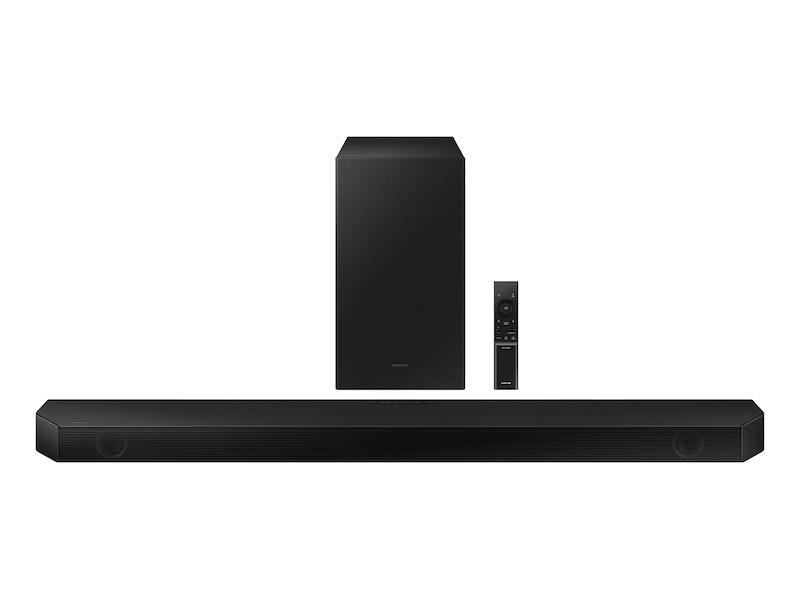 Come see what all the fuss is about with Dolby Atmos, one of the most googled (and most coveted) soundbar experiences. Dolby Atmos creates a realistic 3D sound by projecting it all around the room. The DTS Virtual: X means you can have surround sound without extra speakers. The built-in center speaker has three channels, a sub-woofer and two up-firing channels for the immersive audio experience when you're watching your favorite programs and films. Or, get synced and directional audio with Game Pro Mode while playing your favorite console games.
And did we mention that everything is controlled from one remote if you have a Samsung TV? No more dueling remotes! One of the many benefits of this Samsung soundbar with Dolby Atmos. There are many models of this soundbar available, so pick your favorite from the link below. This model is nearly 50% off at Samsung.
Samsung HW-Q60B 3.1ch soundbar with Dolby Atmos and DTX Virtual:X, $300 (originally $500)
$300 at Samsung
Samsung 2.1ch soundbar with Dolby Audio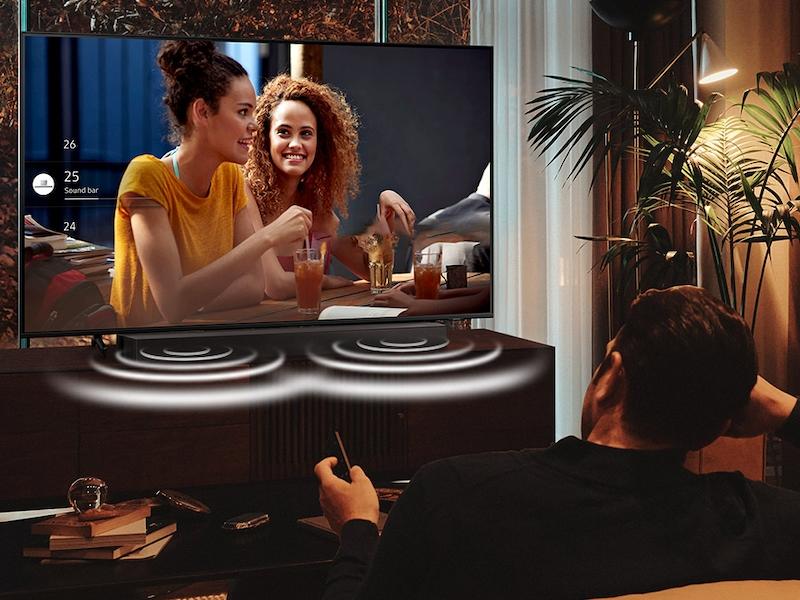 If you want an elevated sound experience, the HW-B450 soundbar from Samsung is the way to go. The subwoofer provides an incredible bass experience and the soundbar is tested in the Samsung Audio Lab. It auto-optimizes sound, but you can also elevate the bass further if you want.
Samsung HW-B450 2.1ch B450 soundbar with Dolby Audio, $140 (reduced from $200)
$140 at Samsung
---
Related links:
0
comments