Grab Deeply Discounted Apple AirTags and Keep Track of Everything This Summer
Hurry -- Apple AirTags are at their lowest price in 30 days, but this deal won't last.
Each product has been independently selected by our editorial team. We may receive commissions from some links to products on this page. Promotions are subject to availability and retailer terms.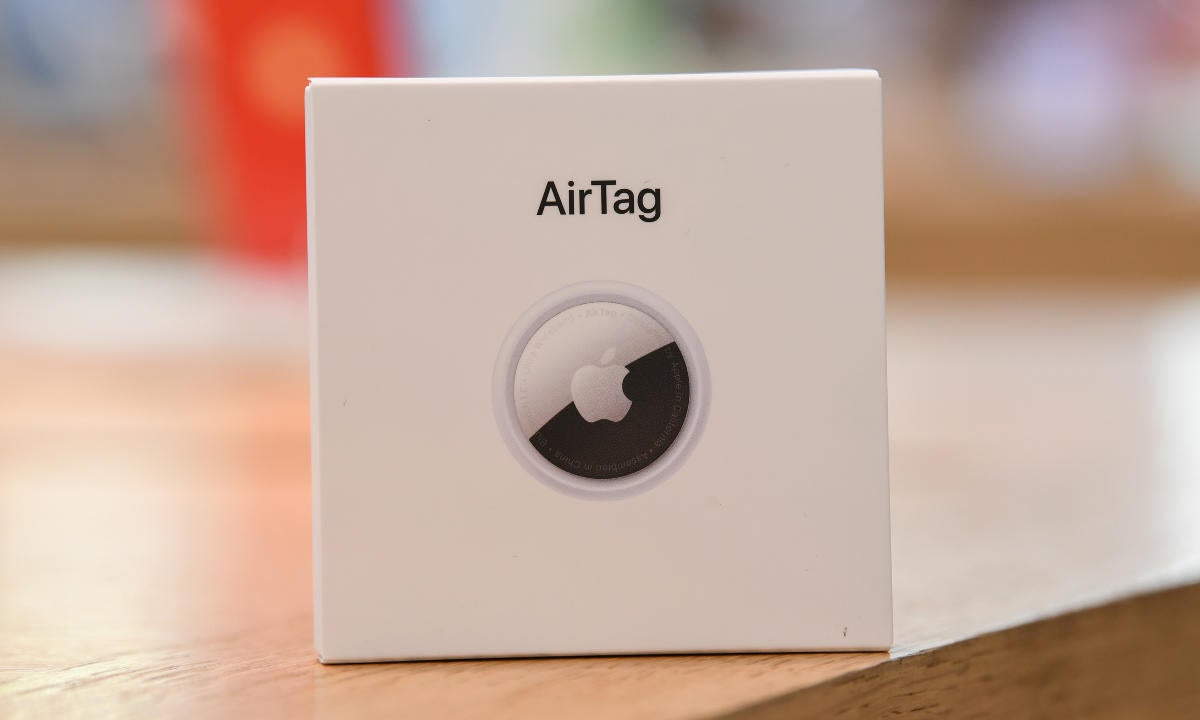 If you have Apple products, you probably already know that the "Find My" feature can buzz and locate your iPad, your iPhone, your MacBook, your AirPods and more. But what about things that aren't connected to the Apple multiverse? For those, there are Apple AirTags. Right now, you can get a four-pack on Amazon at the lowest price in months. There's even a promotion that gets you 90 free days of Amazon Music Unlimited when you buy either the four-pack or a one-pack of the Apple AirTag.
Get Apple AirTags from Amazon:
Apple AirTag 4-pack, $80 (down from $99)
$90 at Amazon
With the use of Bluetooth technology, you can use Apple's Precision Finding with Ultra Wideband technology to locate exactly where your missing item is, whether it's your keys, your wallet, luggage, purse or backpack. A one-tap setup will instantly connect the Apple AirTag with your iPhone or iPad. Travel season is upon us, and you don't want to lose anything, do you?
AirTags are equipped with a replaceable lithium battery that can last up to a year. They are splash-resistant, dust-resistant and water-resistant. Additionally, each AirTag features a built-in speaker that can play a sound to help locate the lost item. If you don't hear your Apple AirTag ding, you can set the item to Lost Mode and add a message or your contact information. If someone else finds your item, they can use their Apple device to view the message.
Apple AirTag 4-pack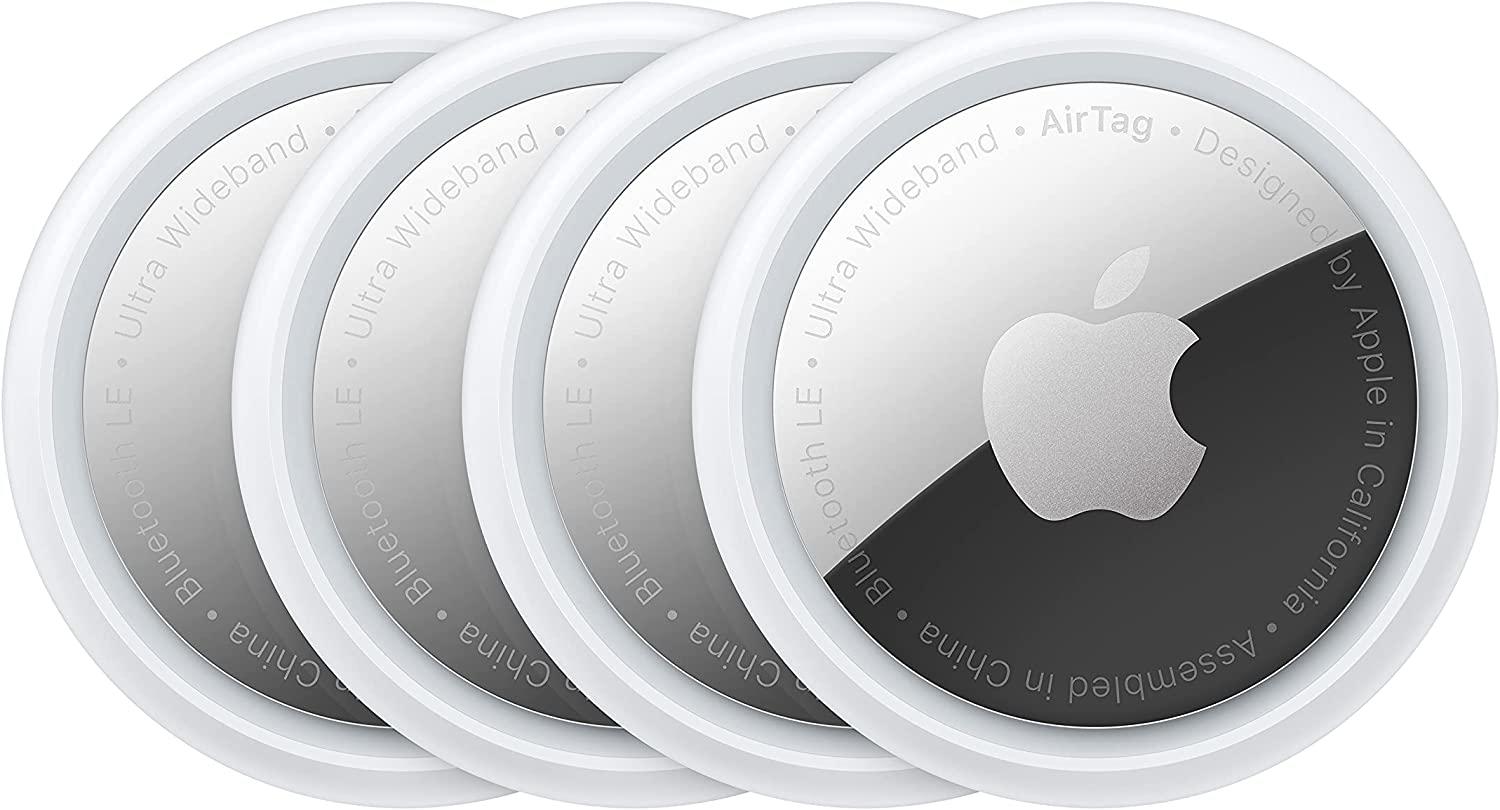 This Amazon deal is a great opportunity to try out Apple AirTags for a more affordable price. Some people put AirTags in their cars, on their bikes or even on their pets -- just in case.
Here's one of the verified reviews about these location-tracking discs: "I was skeptical about using these as I really don't like anything tracking me or possibly providing information about my movements. I decided to use one of these in my golf bag so I could keep an eye on the whereabouts when I travel. It is truly comforting to know that you know where your bag is at during all times. I use these in my personal safe and gun safe. It's hidden pretty well and the device will alert you if it goes outside of its parameters you've set. I've added one to my vehicle as additional protection in the event my car is stolen."
Apple AirTag 4-pack, $80 (reduced from $99)
$80 at Amazon
Only want to try out one? While you save money by getting a four-pack of AirTags, you can always buy them individually too.
$28 at Amazon
AirTag-compatible cases
Keep your AirTags safe (and affix them to your pet, keys, luggage and more) with a keychain case, also for sale on Amazon at a low price.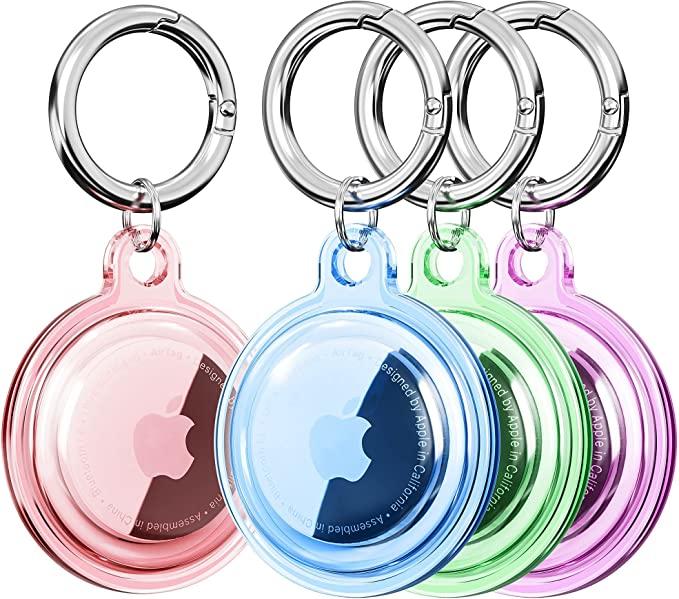 These colorful AirTag cases are waterproof and scratchproof. Their durability makes them a great pairing for your new Apple AirTags and ensures extra safety.
DDJ waterproof 4-count AirTag holder, $10 (down from $11)
$10 at Amazon
But again, if you only need one AirTag, we've got you covered with an AirTag case for it, too.
ColorCoral holder case for AirTags, $7 (lowered from $9)
$7 at Amazon
Related content:
0
comments