'That '90s Show': Donna's Life After 'That '70s Show' Revealed
Donna is back in Point Place, Wisconsin, much to That '70s Show fans' excitement. Donna Pinciotti (Laura Prepon) returns for Netflix's just-released sequel show That '90s Show, and fans get an update on what exactly has been happening with her life in the meantime. When we last saw Donna, she had just reunited with high school sweetheart Eric Forman (Topher Grace) on New Year's Eve 1979. But what happened next?
As fans of That '70s Show fans hoped, Donna and Eric ended up together. They are now married and have one child together, a 14-year-old daughter named Leia Anne Forman (Callie Haverda). Donna, who is now around age 38, seems to be a stellar mom, as well. Donna pops up in three episodes of That '90s Show, and we get to see get motherly instincts in full effect. After dropping her off in Episode 1, she rushes back to Point Place when she catches wind Leia might be considering having sex. They then have a candid talk with her daughter about the birds and the bees.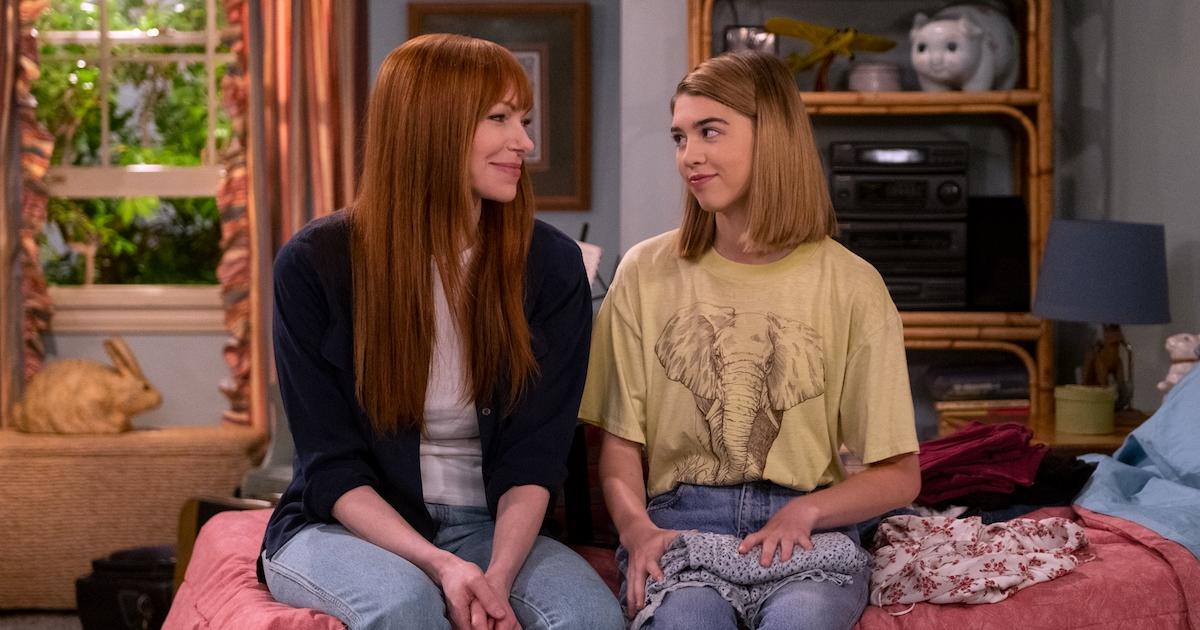 Career-wise, it doesn't appear that she has returned to the "Hot Donna" career path in radio. Instead, she has followed her dreams of being a writer. We learn in Episode 1 that she's written a book that's been published. As our very own Anna Rumer notes in our latest episode of PopCulture's Social Call (viewable a the top of this article), "We don't find out what she wrote, but Red and Kitty reveal they totally read...a review of it."
About That '90s Show on Netflix
That '90s Show is the Netflix sequel series to FOX's hit sitcom That '70s Show (1998-2006). It features returning cast members Kurtwood Smith and Debra Jo Rupp as Red and Kitty Forman, respectively, alongside a new group of teens played by Callie Haverda, Ashley Aufderheide, Mace Coronel, Reyn Doi, Sam Morelos and Maxwell Acee Donovan. However, these beloved That '70s Show cast members return for guest appearances: Topher Grace, Laura Prepon, Wilmer Valderrama, Mila Kunis, Ashton Kutcher, Tommy Chong and Don Stark. While the focus here is on the kids, fans of the original show will be pleased to know the lead character, Leia Forman (Haverda), is the daughter of Eric Forman (Grace) and Donna Pinciotti (Prepon). Leia and her friends get into all kinds of hijinks, not unlike the original cast of characters, so the spirit of the original series is alive and well. Netflix has renewed the show for a 16-episode Season 2.
0
comments