NASCAR Driver Noah Gragson Talks Daytona 500, Working With Richard Petty and Jimmie Johnson (Exclusive)
The 2023 Daytona 500 takes place on Sunday, and fans are wondering if a rookie will win the race this year as Austin Cindric did in 2022. It's not likely that's going to happen this year, but Noah Gragson may have something to say about that. In an exclusive interview with PopCulture.com, Gragson talked about what he needs to do to have a strong showing at NASCAR's biggest race of the year.
"Well, it's a long race. It really is. It's 500 miles. It's a long one. And last year, it was my first time. I didn't really know what I was doing," Gragson exclusively told PopCulture. "I didn't know how to strategize the race or whatnot. And so having some of my team guys from last year in the Xfinity series, they've moved up to the Cup series with me on the number 42 Wendy's team. And so having those relationships with those guys and being a lot more confident and comfortable with the group that I'm working with, just because we've been able to build relationships over the years. I think for me personally, it's just about making it to the end. And we've had meetings on what really we want to do if we want to try and lead the whole thing, but it seems like there's a lot of wrecks throughout the middle of the pack."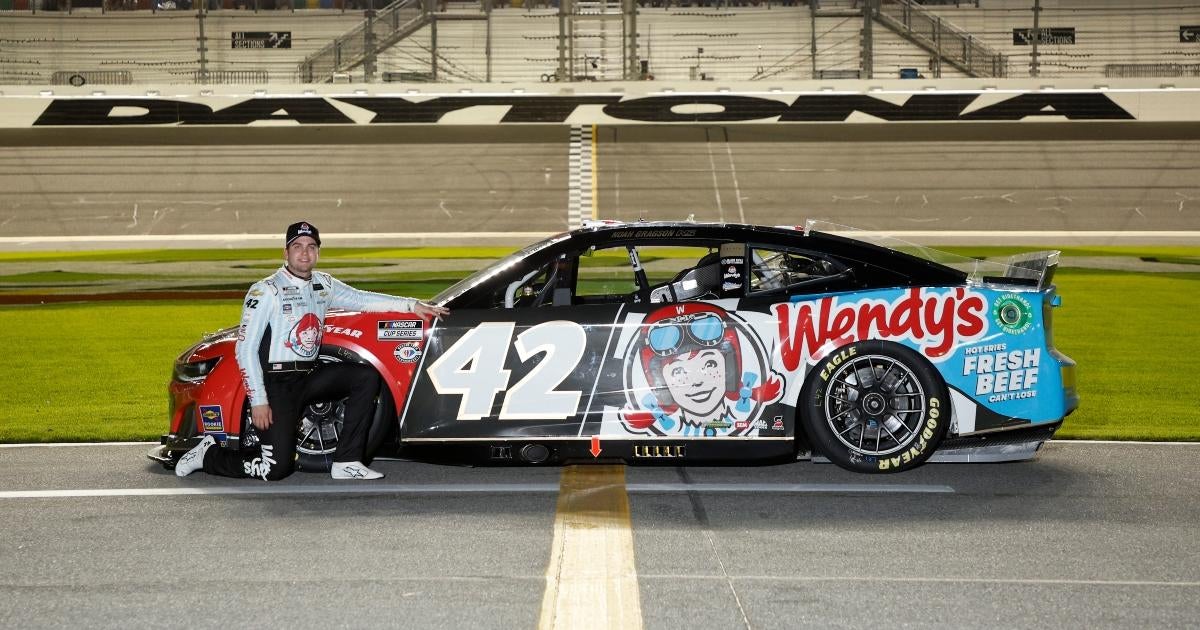 Gragson continued: "So as long as we can stay on the lead lap, which we should have no problem doing, and then once that last 100 miles comes, that's when we really have to start racing. That's when we have to try and get up to the front. You have maybe one or two pit stops left. You don't want to get collected in the big wrecks that always happened at Daytona in Talladega. And it seems like there were some last year. And so I've kind of just been taking the same approach as last year. Let's just ride around, keep the car in one piece, not get any scratches or hurt the car at all, and let's have the best race car at the end of the race and keep it out of trouble."
Gragson is coming off a memorable 2022 season, winning eight NASCAR Xfinity Series races and finishing second in the Xfinity series standings. He now looks to make an impact in the NASCAR Cup Series while driving the No. 42 car for Legacy Motor Club which is owned by Maury Gallagher and NASCAR legends Richard Petty and Jimmie Johnson.
"It's been great. It's been great to be able to have that mentorship," Gragson said about working with Petty and Johnson. "And those are two guys that I've looked up to for a long time. You have a more old-school guy like Richard Petty, where the sport might have changed a lot since he was driving and winning all those races. But I feel like I can learn something from everybody. And he's a seven-time champion of the sport. He knows how to win races, he knows how to... He's been around it for years and I can really learn a lot off of him. I can learn a lot off of Jimmie, also being a seven-time champion. And we really have a great group around us."
0
comments