'The Masked Singer' Live Updates: Firefly Unmasked
Each product has been independently selected by our editorial team. We may receive commissions from some links to products on this page. Promotions are subject to availability and retailer terms.
The Masked Singer returned Wednesday night for another epic finale. The episode was packed with three unmaskings, but only one winner of the Golden Mask trophy. Prince, Firefly, and Ringmaster, all members of Team Good, sang their hearts out for one last shot at glory.
At the end of the previous new Masked Singer episode, the R&B group En Vogue was unmasked as the Queen Cobras. Shaggy, Kirstie Alley, Rudy Giuliani, Jennifer Holliday, Duane "Dog" Chapman, Penn & Teller, Christie Brinkley, Jordan Mailata, Jorge Garcia, Joe Buck, and Duff Goldman were previously unmasked this season. Check out PopCulture.com's blog to learn how this week's episode unfolds and who is under the masks. (Additionally, if you want to catch the episode live, you can check out FuboTV, which offers a free trial to new users. Episodes are also available to stream the next day on Hulu.)
Live Updates (8)
Who is Firefly? — 8:59 p.m. ET
After one final commercial break, it was finally time for Firefly to take off her mask. Thicke and McCarthy Wahlberg both guessed Teyana Taylor but Scherzinger insisted it was Monica. Jeong's last guess was Alicia Keys. After Firefly finally took her mask off, it was revealed that Thicke and McCarthy Wahlberg were correct! Masked Singer fans only have to wait a few more months for another season after Fox renewed the show for Season 8.
prev
next
Firefly Wins 'The Masked Singer' Season 7 and Ringmaster Unmasked — 8:51 p.m. ET
The Season 7 Golden Mask Trophy was awarded to Firefly, who was still in tears after performing "Lost Without U." After Firefly took her throne, it was time to unmask Ringmaster. Thicke guessed Maren Morris, and Scherzinger stuck with Lucy Hale. Jeong continued to guess Hailee Steinfeld, while McCarthy Wahlberg thought of Hayden Panettiere. Unfortunately for them, all the guesses were wrong! It was really Hayley Orrantia!
prev
next
Firefly and Ringmaster Perform Their Second Songs — 8:44 p.m. ET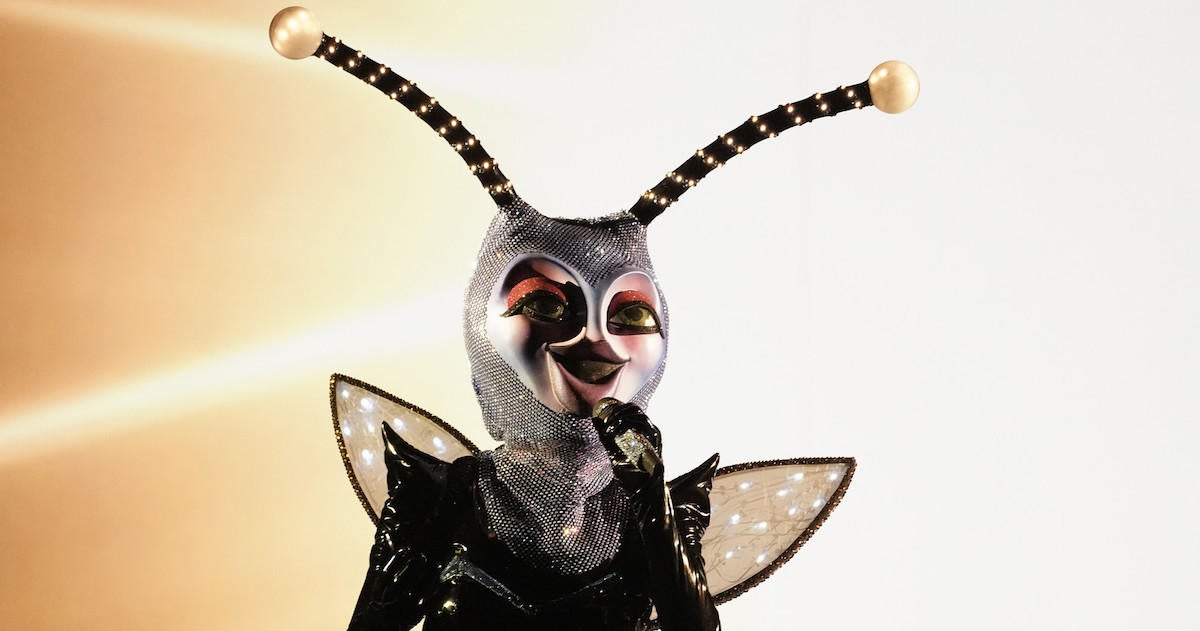 Firefly surprised Thicke by performing one of his songs, "Lost Without U." It was a perfect rendition, earning plenty of praise from Thicke and the other panelists. They did not make new guesses at this point, as Ringmaster had to take the stage quickly. Ringmaster's second song was Katy Perry's "Waking Up in Vegas."
prev
next
Prince Unmasked First! — 8:28 p.m. ET
Final Guess for #ThePrinceMask is... Cheyenne Jackson!!! #TheMaskedSinger

— Nicole Scherzinger (@NicoleScherzy) May 19, 2022
Prince got the least votes at the end of the first round. Jeong's final guess was Matt Bomer, while Thicke stuck with his Ricky Martin guess. McCarthy Wahlberg also stuck with Ben Platt, and Scherzinger guessed Cheyenne Jackson. After the frog head came off, Jackson was under the mask. Jackson stars in Fox's recently-renewed sitcom Call Me Kat, as Scherzinger correctly pointed out.
prev
next
Ringmaster Pulls Fans Into Her Center of 'Gravity' — 8:22 p.m. ET
That voice always brings us back to you, #RingmasterMask. 🥰 #TheMaskedSinger pic.twitter.com/r7mugnMT8b

— The Masked Singer (@MaskedSingerFOX) May 19, 2022
When Ringmaster's turn finally arrived, her campaign video included a sign with Simon Cowell and hints that she found success as a musician after working in another field. She performed Sara Bareilles' "Gravity," which quickly had the audience on their feet. Jeong guessed Hailee Steinfeld, which also made sense to Nicole Scherzinger. However, Scherzinger guessed Lucy Hale instead. McCarthy Wahlberg picked Hayden Panettiere.
prev
next
Firefly Makes a Pitch as the 'Bad Girl' — 8:13 p.m. ET
Firefly was next, and her campaign ad hinted at a skilled musician who can play piano and someone with a link to basketball. She then performed a funky take on Usher's "Bad Girl." She took her pitch as one of the best Masked Singer performers to the panelists' table during the song. Thicke guessed Teyana Taylor while McCarthy Wahlberg guessed Monica. Jeong switched from Alicia Keys to Brandy.
prev
next
Prince Wants to Rule the World with Coldplay Cover — 8:08 p.m. ET
Host Nick Cannon's introduction was as short as possible before Prince took the stage. In his clue campaign video, Prince hinted at being a Glee cast member and held up a picture of Glee co-creator Ryan Murphy. There was also a hint that he may be a Broadway star. Prince then began singing Coldplay's "Viva La Vida." The performance had the crowd on their feet.
#ThePrinceMask rules our world. 🙌 🌎 #TheMaskedSinger pic.twitter.com/6xaNOBubw6

— The Masked Singer (@MaskedSingerFOX) May 19, 2022
Jenny McCarthy Wahlberg guessed Ben Platt, who was on Glee and starred in Dear Evan Hansen. Robin Thicke thought of Ricky Martin, who has also appeared on Glee and Broadway. Ken Jeong went with Matt Bomer, who has worked with Murphy and has been on Broadway.
prev
next