There's a Huge 'The Pioneer Woman' Kitchen Sale Happening at Walmart Right Now: Get These Essentials While You Can
Each product has been independently selected by our editorial team. We may receive commissions from some links to products on this page. Promotions are subject to availability and retailer terms.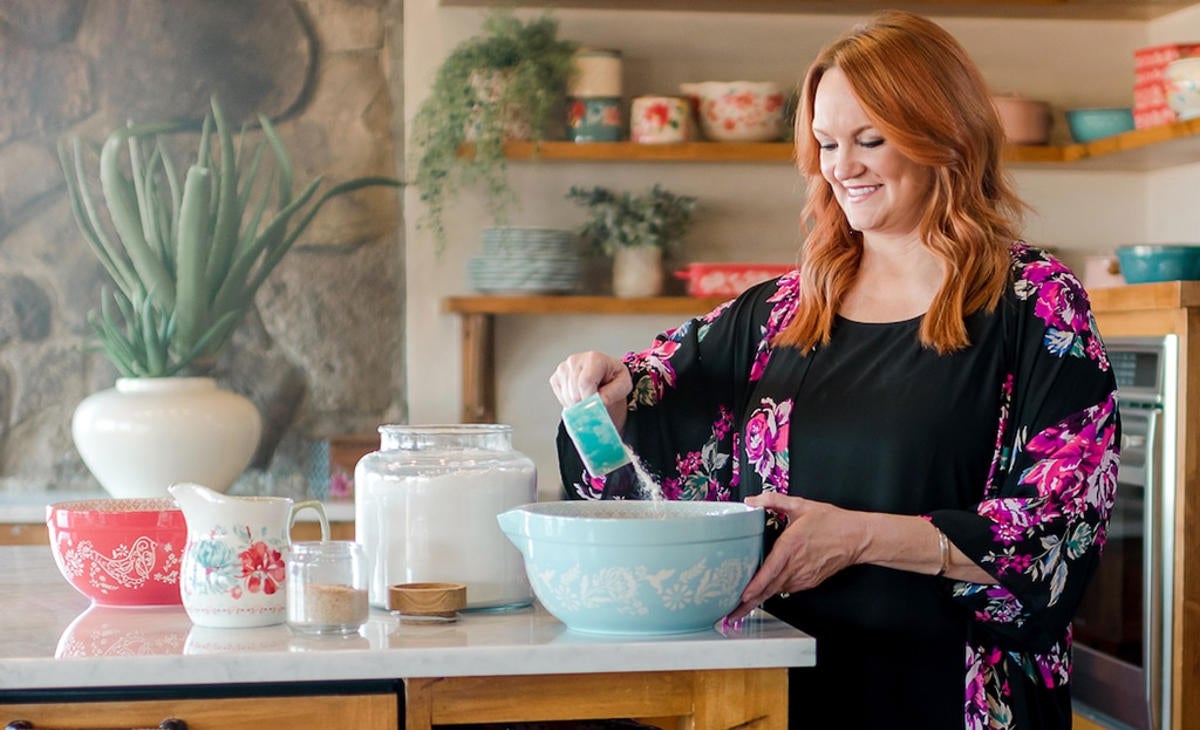 If you're looking to upgrade your kitchen in 2023 with new slow cookers, coffee makers, air fryers, kitchen cookware essentials or even floral decorations, know this: Walmart has a huge sale on The Pioneer Woman kitchen items happening now.
Top products in this article:
To say that Ree Drummond (also known as the Pioneer Woman) has had a huge hit with her line of products at Walmart would be an understatement. Under The Pioneer Woman brand, she sells top-rated home décor, clothes, jewelry, cookware and so much more.
But of course, what is Drummond primarily known for? Her cooking. As a food blogger who found fame for her down-home, rustic recipes and eventually got her own program on the Food Network, she also sells a lot of kitchen appliances, kitchen gadgets, kitchen tools, bakeware, cookware and dining room sets at Walmart. Walmart often offers great savings on The Pioneer Woman items when they go on sale -- as it the case right now.
Shop The Pioneer Woman kitchen sale at Walmart
Give fresh energy to your home and create the cottagecore kitchen of your dreams with The Pioneer Woman sale at Walmart. With these markdowns on gadgets, appliances, and tools, you can do it with a reasonable budget. Get these deals before they're sold out.
The Pioneer Woman FlexBrew single-serve coffee maker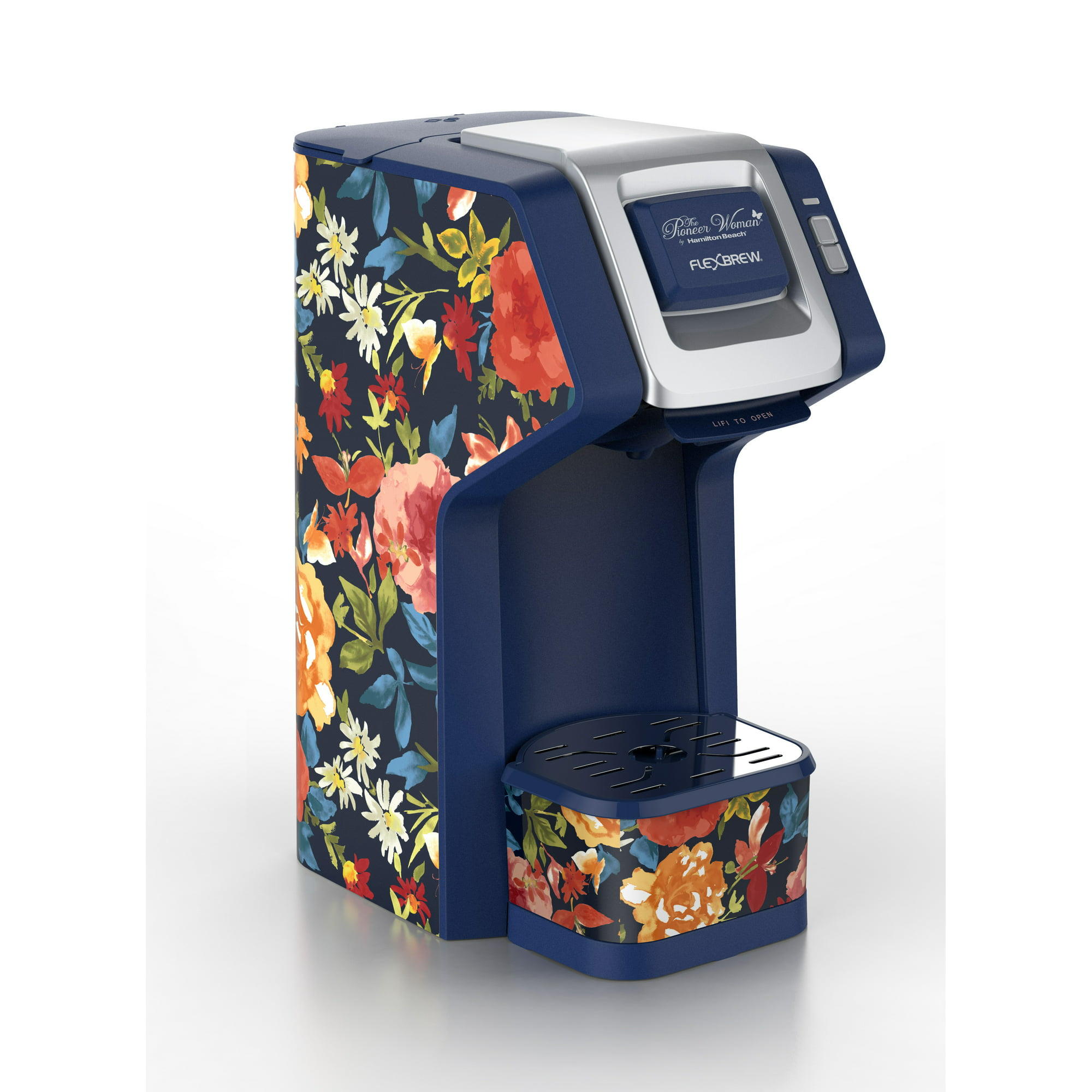 How about that blue floral pattern? For those of us who love our Keurigs but wish they added a bit of a homier ambiance to our kitchens, The Pioneer Woman is to the rescue. Nothing sterile-looking or clunky here. Plus, with FlexBrew, you can use ground coffee or coffee pods -- whichever you prefer. Make up to 10 ounces with a single-cup pod or 14 ounces with ground coffee.
The Pioneer Woman Fiona Floral FlexBrew single-serve coffee maker, $40 (down from $50)
$40 at Walmart
The Pioneer Woman two-slice toaster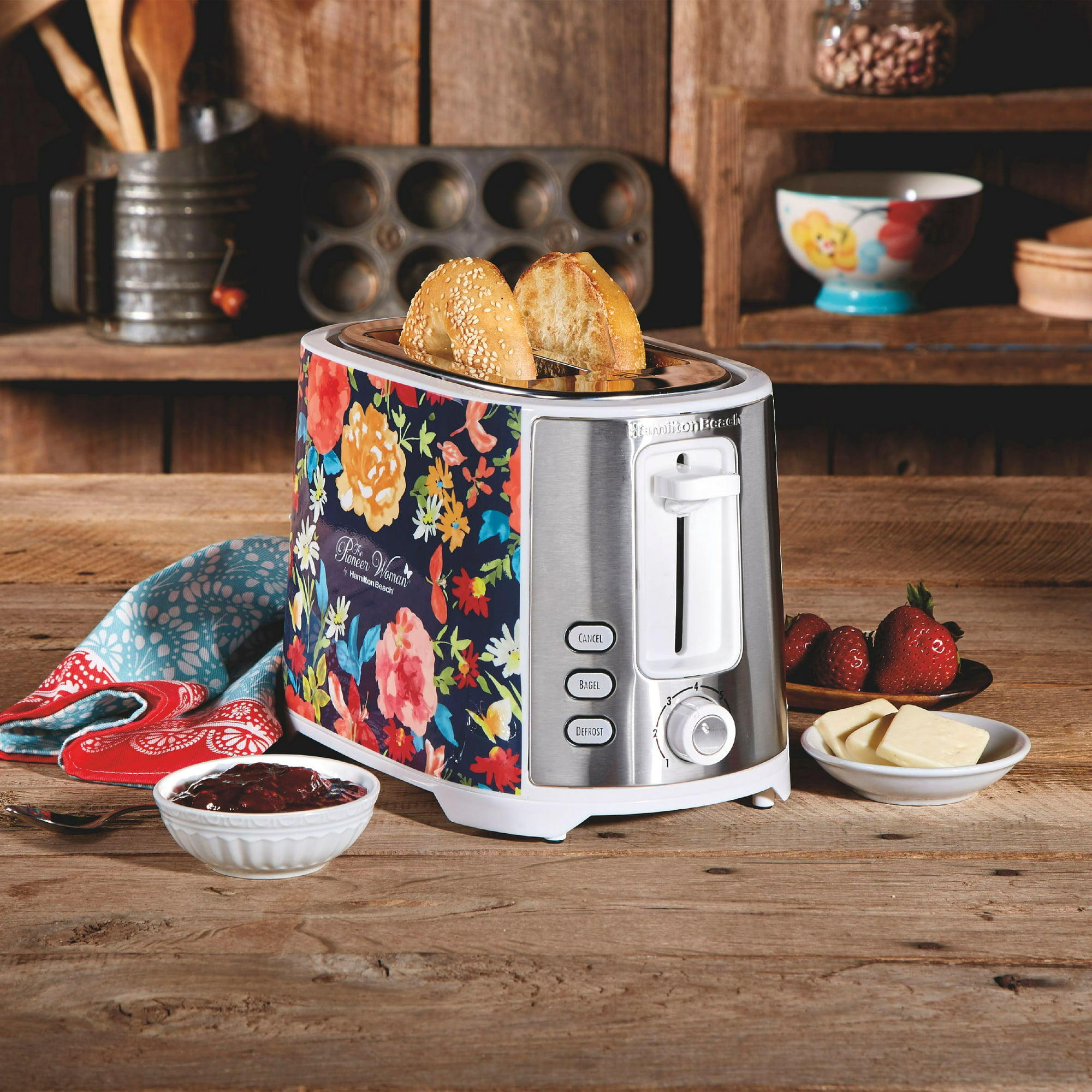 It's not for nothing that this toaster with a Fiona Floral pattern from The Pioneer Woman perfectly matches the coffee maker above. The toaster, in partnership with Hamilton Beach, features two extra-wide slots so it can fit thick bagels and Texas toast with ease. The high-lift boost will make it easier to grab your crisp, hot food item without fear of burning yourself.
The Pioneer Woman Fiona Floral extra-wide slot two-slice toaster, $20 (down from $30)
$20 at Walmart
The Pioneer Woman programmable slow cooker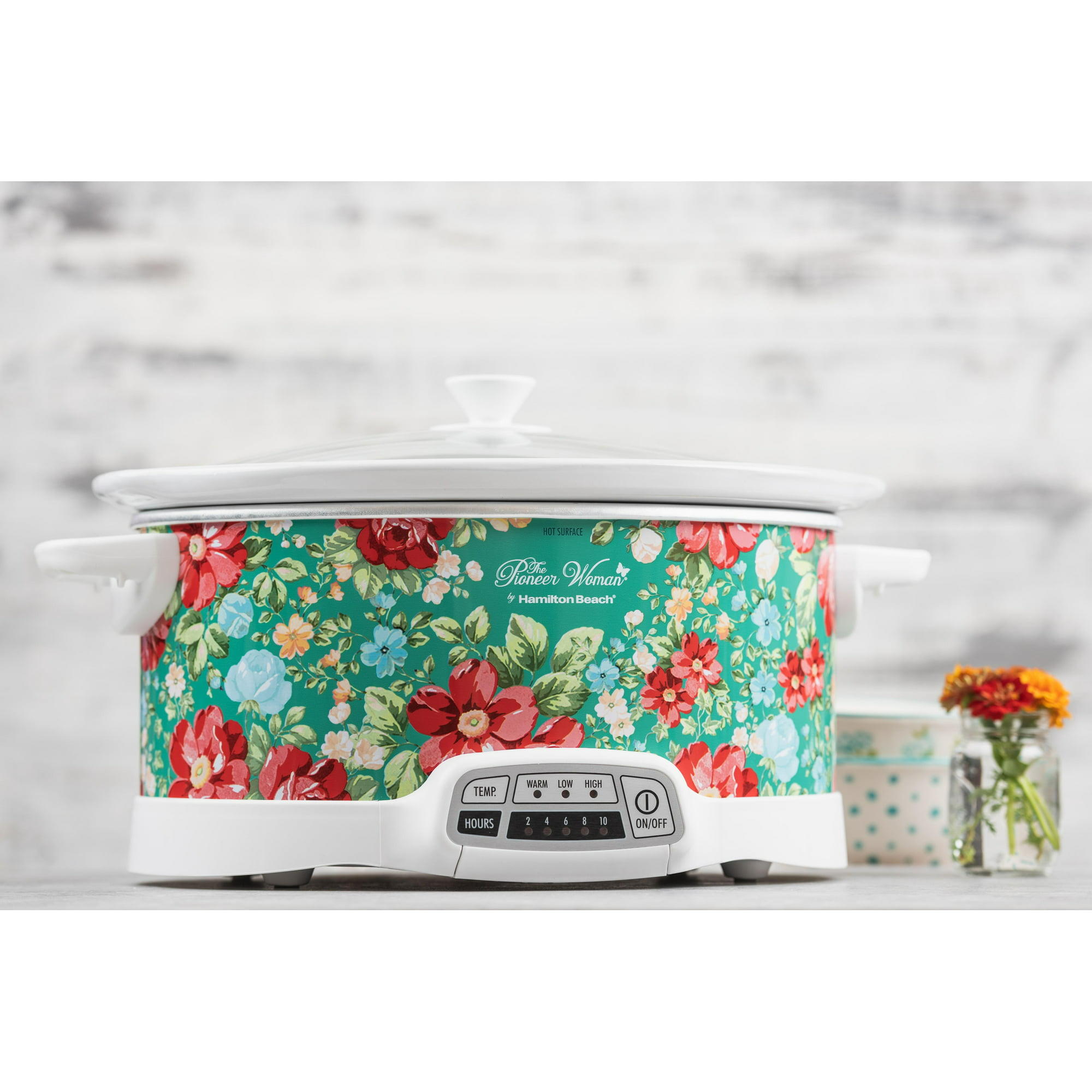 With a vintage floral pattern like this, you're ready for your favorite homemade recipes to cook slowly in this seven-quart slow cooker all day, filling your home with the scent of the tasty food you'll consume. But just because it's vintage-inspired doesn't mean it can't have modern features: You can program your cooking time to last from two to ten hours, from warm to low to high temperatures.
The Pioneer Woman Vintage Floral programmable seven-quart slow cooker, $40 (down from $45)
$40 at Walmart
The Pioneer Woman slow cooker pair
What goes perfectly with one large slow cooker? A pair of small slow cookers. Perfect for entertaining, taking to work or potlucks, you can make multiple dishes at once in this pair of 1.5-quart slow cookers. The patterns come in Fiona Floral and Vintage Floral, but both will make their surroundings feel cozy and old-fashioned.
The Pioneer Woman floral 1.5-quart slow cookers, set of two, $24 (down from $30)
$24 at Walmart
The Pioneer Woman single-shelf kitchen storage bin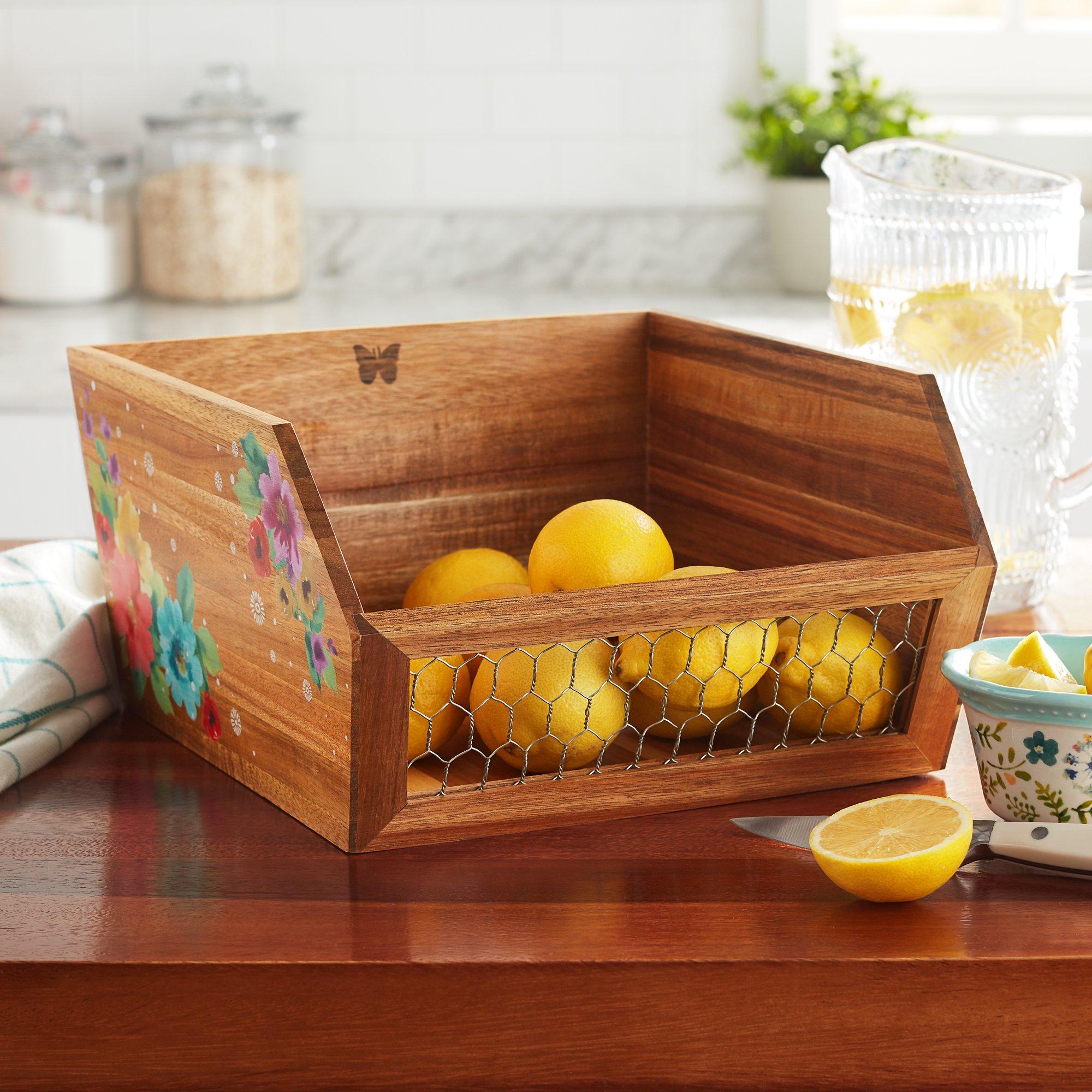 If you need more storage in your kitchen, you can do it in style with this open-top bin made from acacia wood and painted with a vintage floral pattern. The front panel is made with chicken wire, which definitely gives that farmhouse vibe.
The Pioneer Woman single-shelf open-top kitchen storage bin, $15 (down from $18)
$15 at Walmart
The Pioneer Woman two-piece plastic colander set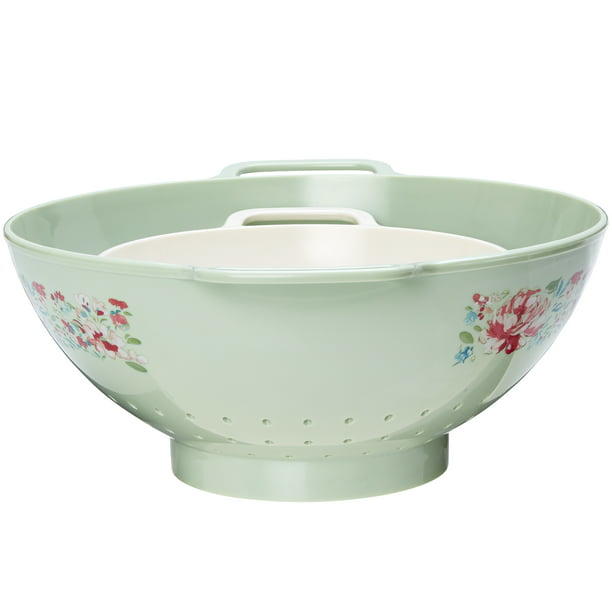 0
comments
If you need new colanders, these two have a great vintage look -- they basically look like real antiques. The set comes with a three-quart colander and a one-quart colander for all your straining needs.
The Pioneer Woman Garden Party two-piece plastic colander set, $8 (down from $12)
$8 at Walmart
Other items from The Pioneer Woman to upgrade your kitchen
Want to keep shopping? Your country-inspired kitchen upgrade doesn't have to end here. Check out these other top-rated kitchen essentials from The Pioneer Woman at Walmart.