Jennie Garth and Tori Spelling Just Launched a New Home Décor Line at QVC and We're Obsessed
The two stars of 'Beverly Hills: 90210' have launched a new chic home line, The BFF Collection.
Each product has been independently selected by our editorial team. We may receive commissions from some links to products on this page. Promotions are subject to availability and retailer terms.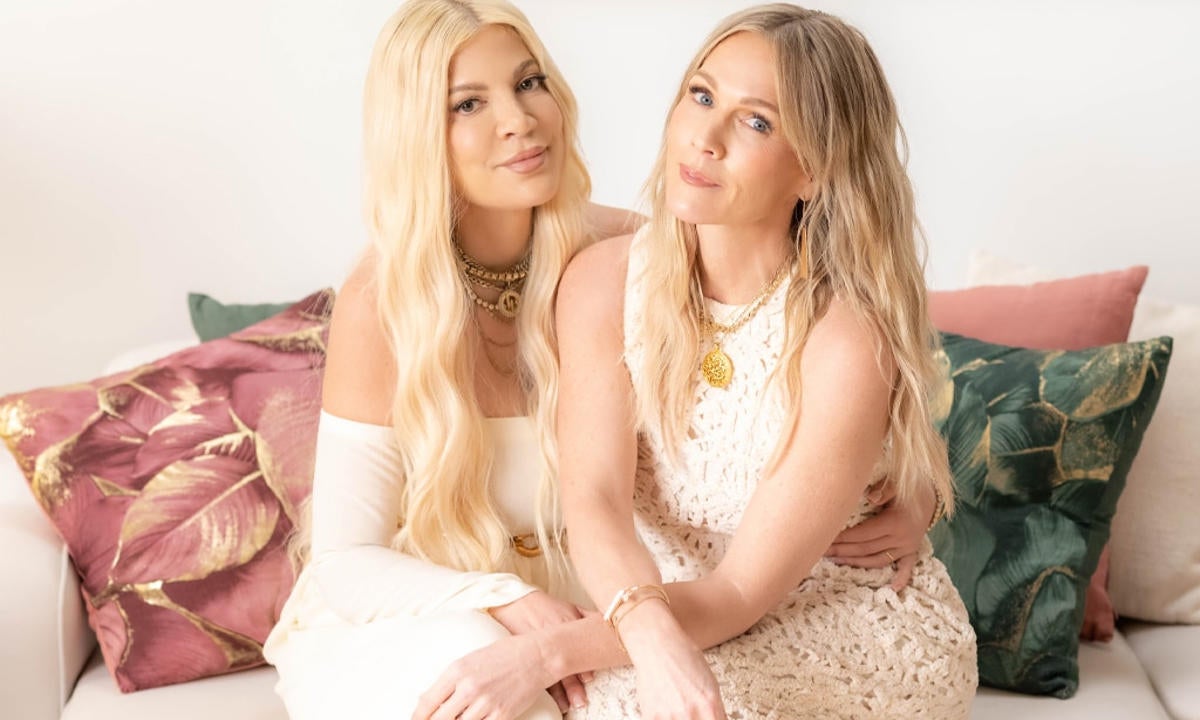 There's no Beverly Hills: 90210 reunion set for any time soon, but that hasn't stopped its former stars Jennie Garth and Tori Spelling from teaming up to bring us a brand-new home goods line: the BFF Collection. Focusing on emerald greens, blush pinks and neutrals, the BFF collection is the perfect way to get your home ready to welcome spring. The California-inspired collection begins at a $48 price point, and many of the items are on sale now. You can buy them all from the QVC website.
Top products in this article:
In this lifestyle brand, Garth and Spelling focus on style and function while still offering affordability to the average consumer. It looks like Beverly Hill luxury without the luxury price tag that normally comes along with such fashionable home goods. The elegant colors will go with almost any existent theme already present in your home.
Our favorite picks from the BFF Collection
if you're ready for gorgeous home décor that will add elements of extravagance to your home at a lower price, the BFF collection from Tori Spelling and Jennie Garth might be just what you need.
18" printed leaf decorative pillow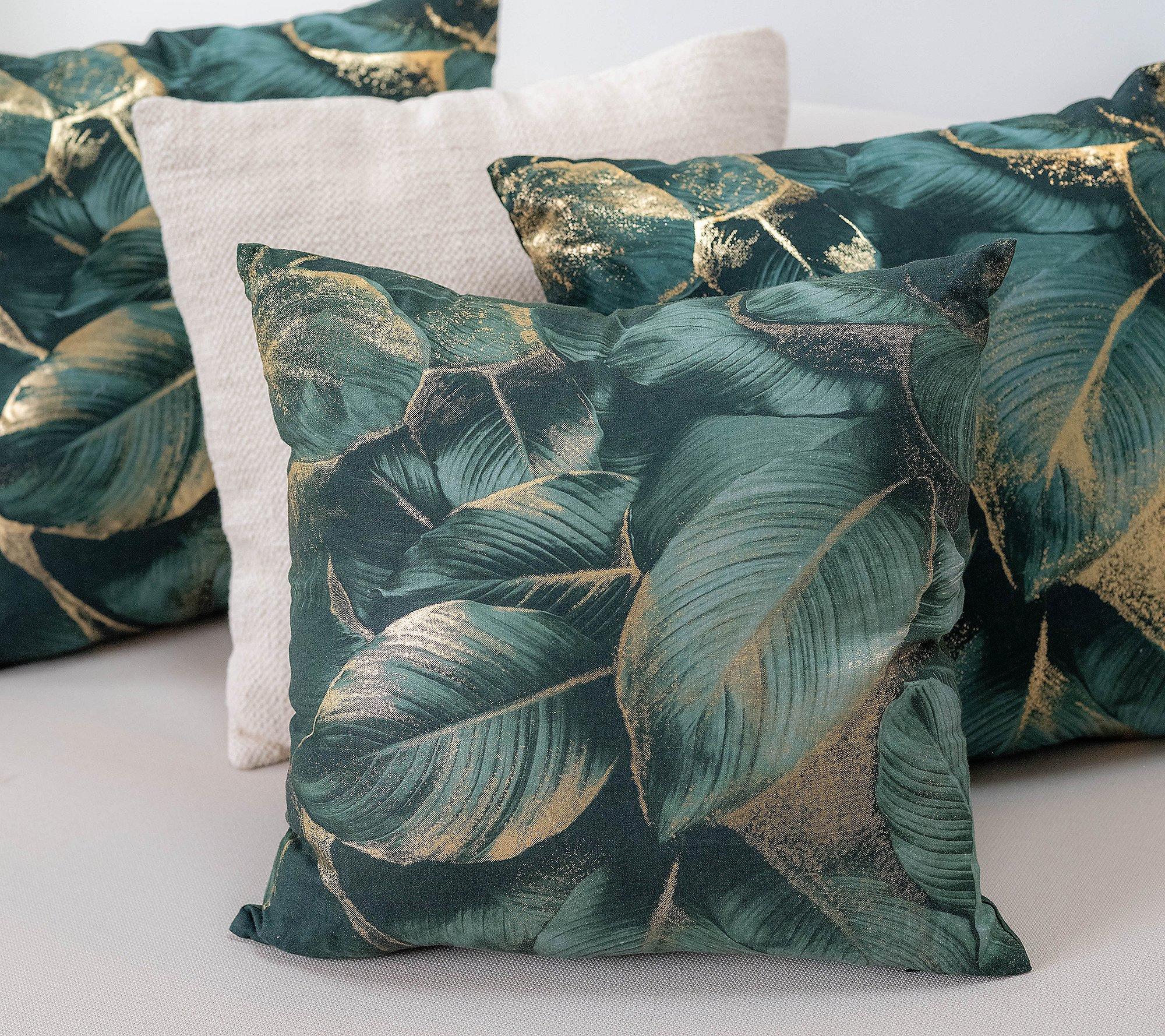 Prints are back in home decorating, and these refined leaf print decorative pillows are next-level in their sophisticated pattern. Made from linen and polyester, the pillow is guaranteed to add a pop of gorgeous color to any of your neutral sofas, couches, chairs or bedding. Pro tip: get one in the emerald color and one in the quartz pink color so you can mix and match.
BFF Collection 18" printed leaf decorative pillow, $48
$48 at QVC
There are so many other options for living room essentials available at the BFF collection, too. They're all soft, gorgeous, and tasteful. These are our favorites.
Acrylic trays with metal handles, set of two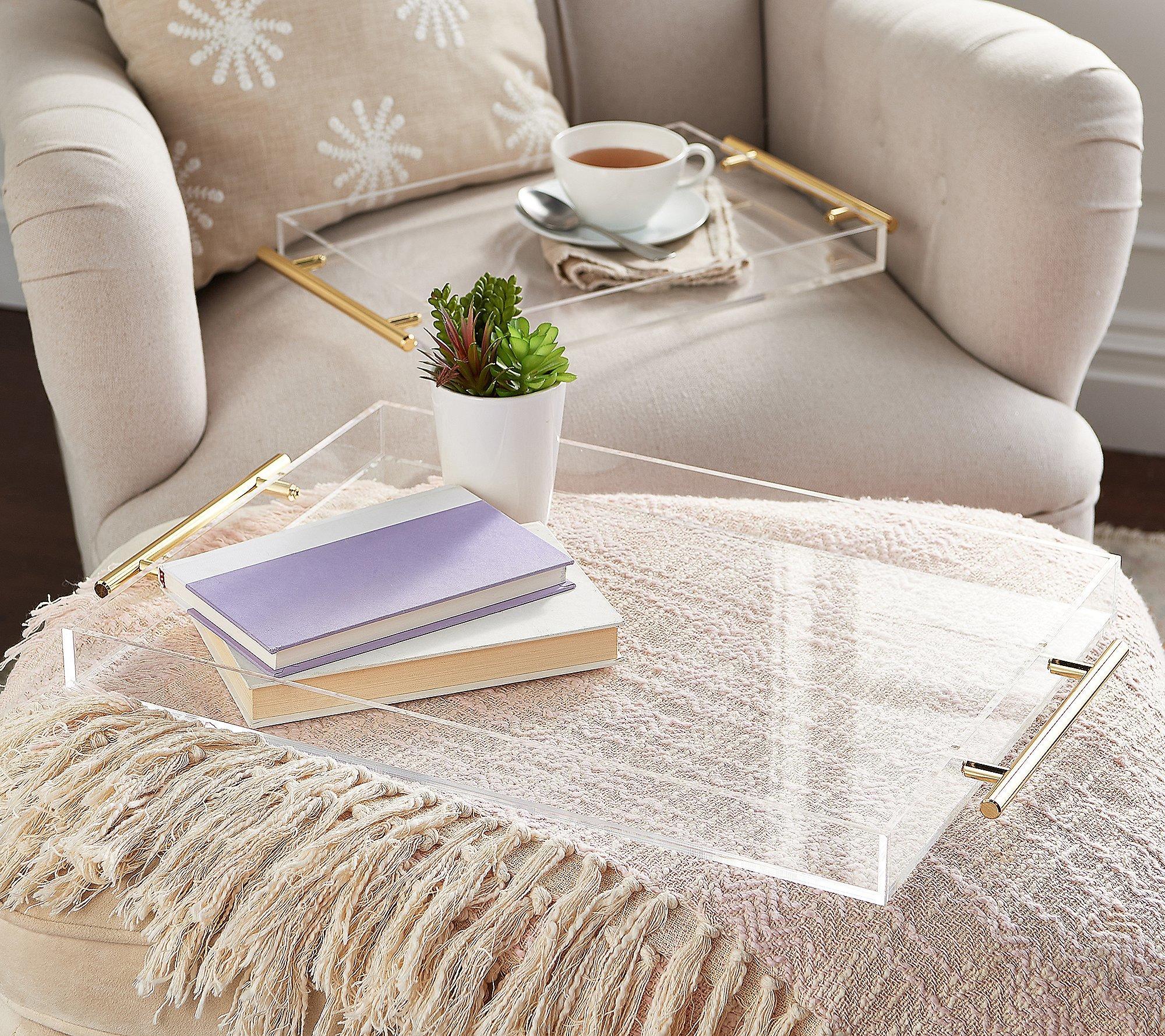 Trays are an extremely useful way to help you carry things from room to room, but these acrylic ones with metal handles (available in both gold and silver) are more attractive than the average wooden or plastic tray. Ones made from acrylic and glass are especially trendy at the moment, so get them now before they sell out.
BFF Collection large and small acrylic trays with metal handles, set of two, $83 (down from $92)
$83 at QVC
Want even more from the BFF Collection with gold or metal accents? There are several choices that will go perfectly with your new acrylic trays. And they're on sale.
Velvet storage ottomans with gold base, set of two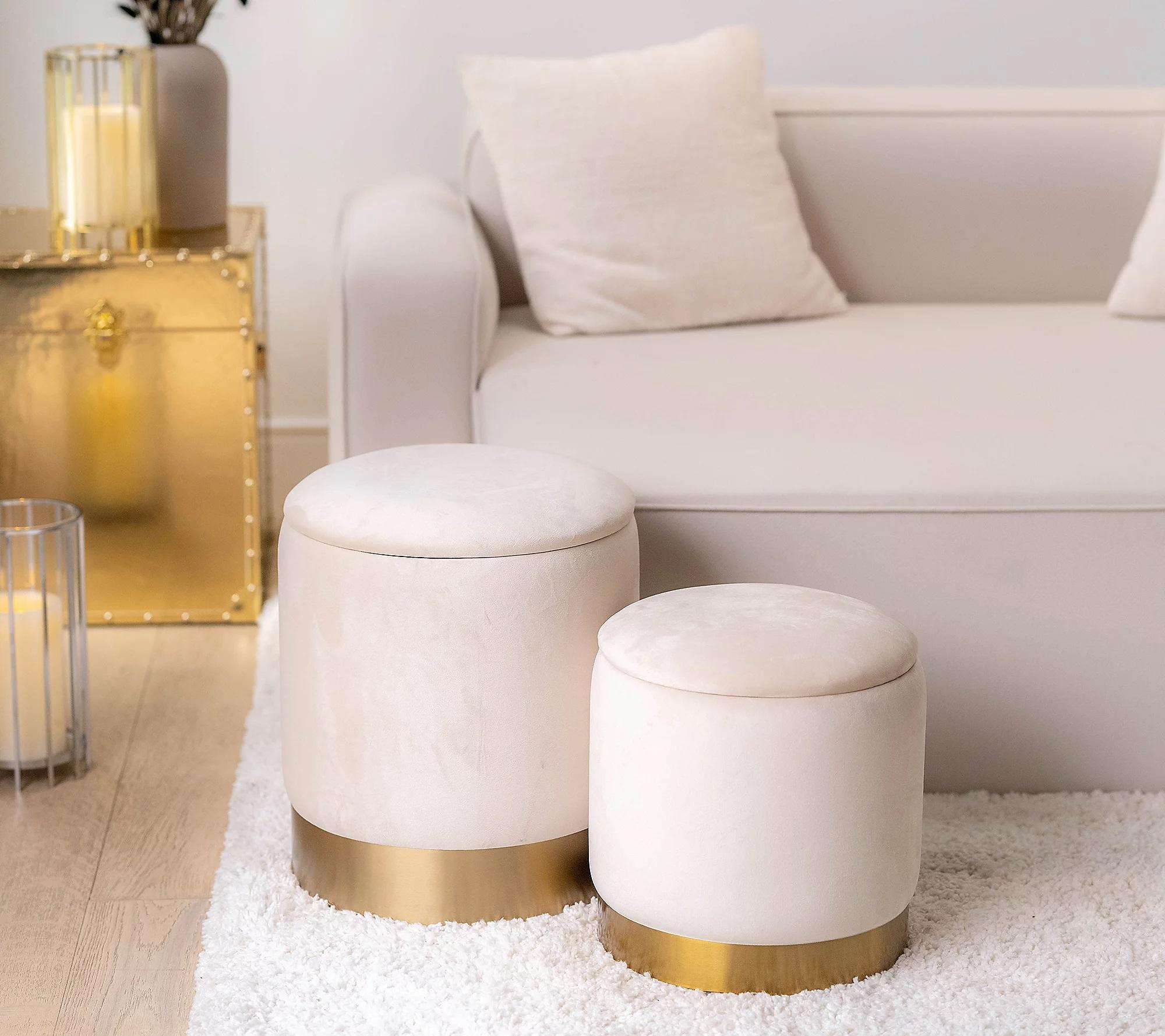 If there's anything that will really refresh your home and make your furniture look great, it's an ottoman. The ottomans from the BFF collection are velvet, adding an air of opulence -- but they're also perfect for storage, which makes them functional as well. The ottomans are available in emerald, ivory and pink quartz.
BFF Collection velvet storage ottomans with gold base, set of two, $149 (down from $185)
$149 at QVC
There are even more elegant-yet-practical storage options available at BFF Collection, and they're all available through the QVC website at an economical price.
Related content
0
comments