How to Turn Your Living Room Wall into a Home Theater Projection Screen
Each product has been independently selected by our editorial team. We may receive commissions from some links to products on this page. Promotions are subject to availability and retailer terms.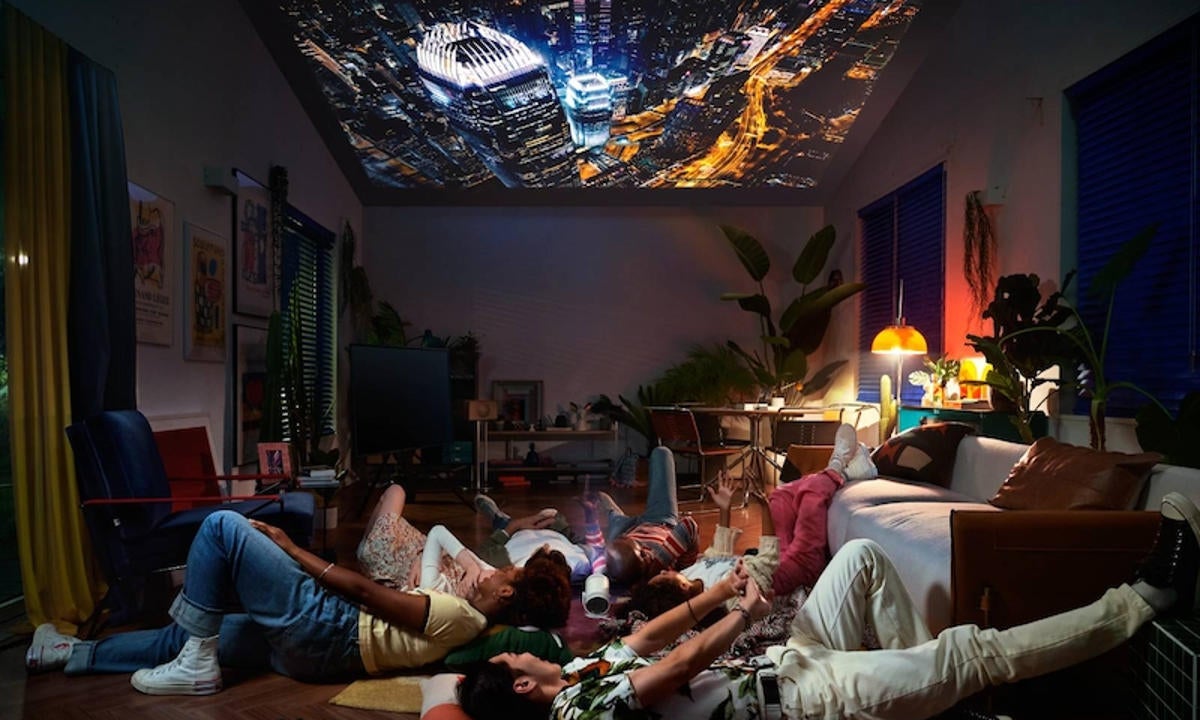 You may have the latest Samsung smart TV, but you did you know that you can instantly turn your living room wall (or ceiling) into a home theater projection screen? Doing so is simple with a home projector, such as Samsung's The Freestyle -- it's currently $100 off. (We also found a great $99 budget home projector that's on sale now.)
If you want all the magic that home theater projection can offer, here's how to do it.
Top product in this article:
Samsung "The Freestyle" portable projector, $700 (down from $800)
$700 at Samsung
There's a reason that The Freestyle from Samsung made its way onto Oprah's list of favorite things of 2022. It gives you a cinematic experience that you can take with you all over your house -- or even outside. It's truly a smart theater on the go.
So what do you need to create the perfect home theater projection experience? The Freestyle, of course. But there are a few other accessories that can help accent and support your new home projector so you can have a truly cinematic adventure. Watch epic films or binge your favorite series, right on the wall or ceiling.
How to build a home projection screen
Don't be intimidated. Portable projectors such as The Freestyle makes it easy to turn any blank wall into a home projection screen. All you have to do is point and play. But there are Samsung projector accessories for sale if you want a more customized experience, too. Keep reading to learn more.
Samsung "The Freestyle" portable projector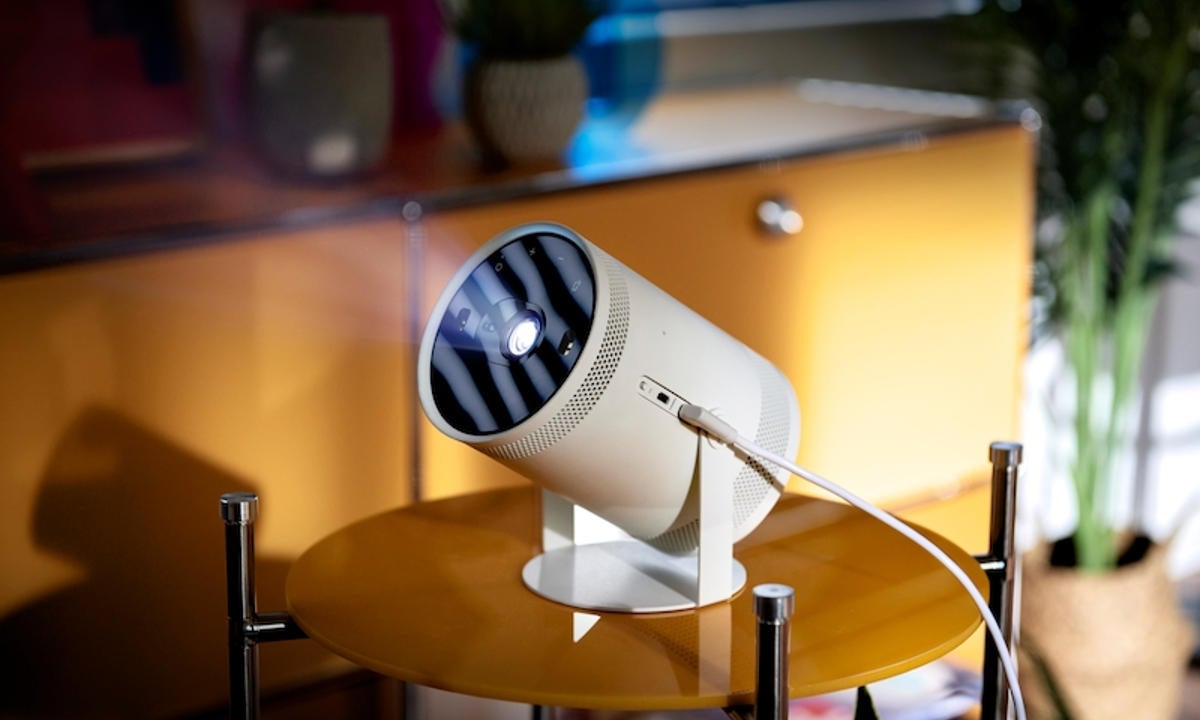 This top-rated portable projector from Samsung can point anywhere thanks to its 180-degree design. It automatically focuses the image, optimizes the screen size, and can level the image even when it's pointed at an angle. You can easily access all your favorite streaming apps and use voice assistants, and the built-in speaker sends sound waves in every direction for great audio immersion. It works best indoors with dim lighting, or outside when it's night.
Looking for more accessories from Samsung to get the most out of your Freestyle portable projector? We're here to help.
Best budget projector: Vankyo Leisure 3 Mini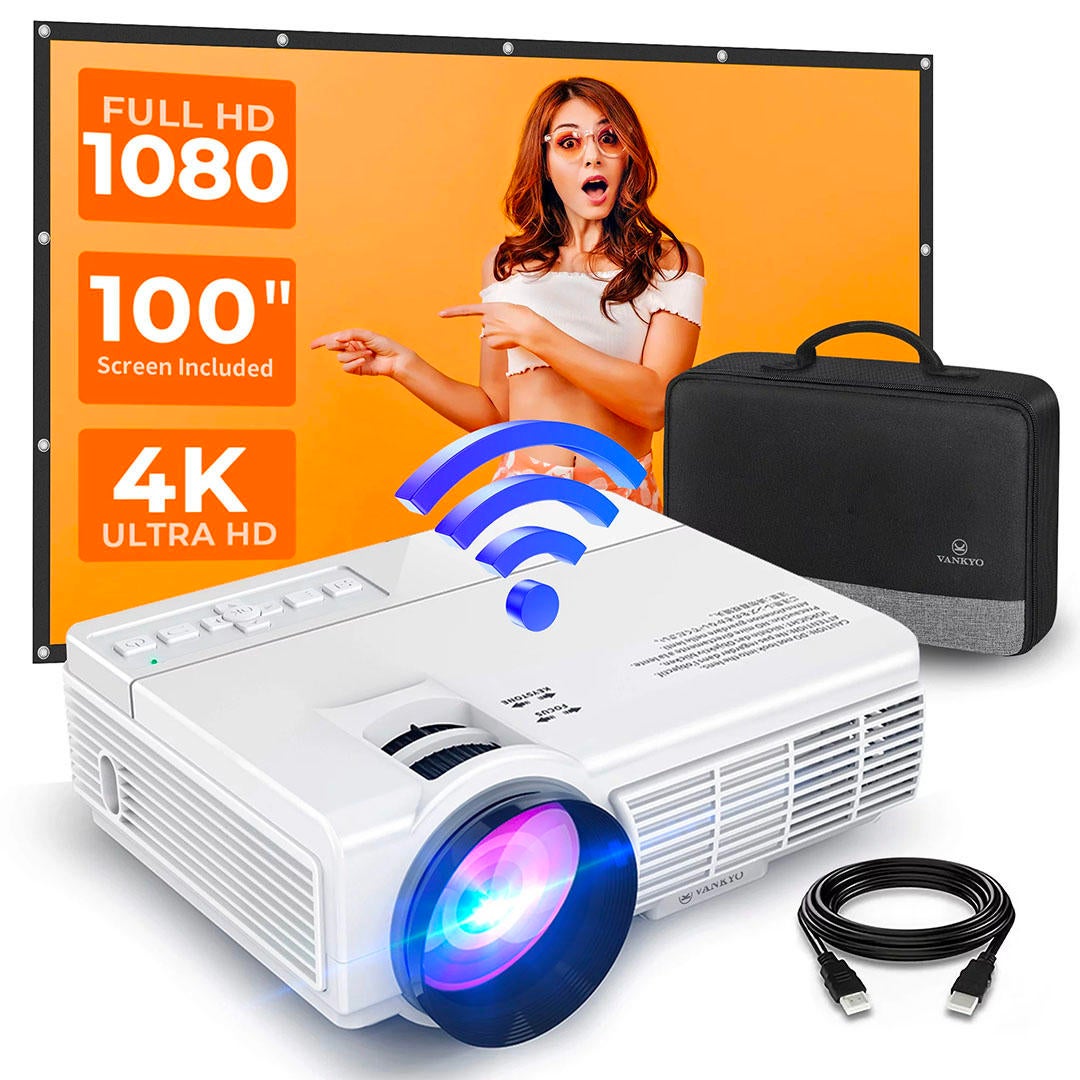 Want a home theater experience for under $100? That's what highly portable Vankyo Leisure 3 Mini is all about. It has a native resolution of 720p and can project images up to 230 inches in size. Plug in a Roku or Amazon Fire Stick and you'll be ready to stream.
It may not have all the top-tier features of Samsung's The Freestyle, but if you're looking for an inexpensive solution for home movie nights or larger-than-life gaming, this 4.9-star-rated home projector is worth considering. Save $50 at Walmart now.
Vankyo Leisure 3 Mini, $99 (reduced from $149)
99 at Walmart
AAJK 150" outdoor projection screen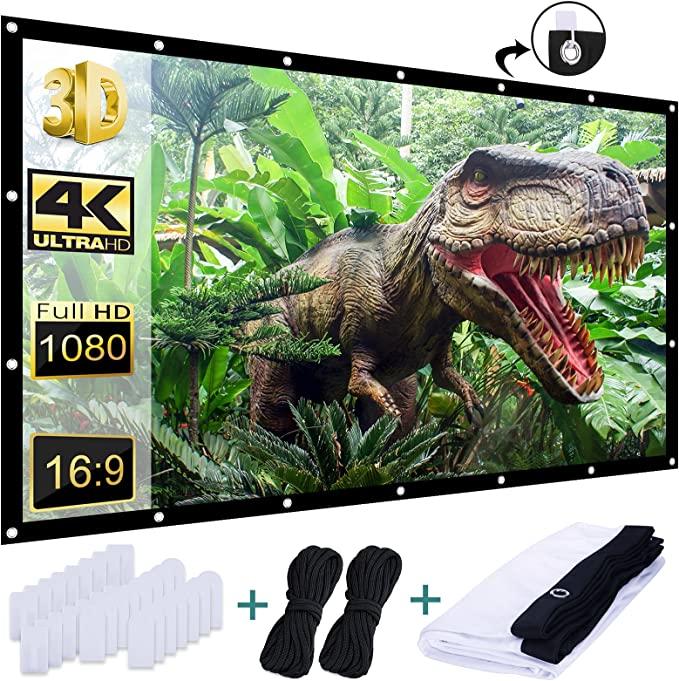 With Samsung's Freestyle and the Vankyo Leisure 3 Mini, you can have an outdoor movie experience as long as you have an outdoor projection screen. This one from Amazon is only $27 and is easy to put up and take down. You can also fix it to the wall inside your home permanently if you grow to love your home projector.
AAJK 150" outdoor projection screen, $27
$27 at Amazon
Other Samsung smart TVs on sale now
There are even more Samsung TV deals at Amazon. Check out these on-sale prices on smart TVs, and upgrade your home today.
Related content:
0
comments