Jon Hamm Is Engaged to Former Co-Star
Mad Men star Jon Hamm and Anna Osceola are reportedly engaged. The two met when Osceola appeared in the Mad Men finale "Person to Person" in 2015. She also had a role in Hamm's latest movie, the comedy Confess, Fletch.
Hamm, 51, and Osceola, 34, got engaged after over two years of dating, reports PEOPLE. They were romantically linked in 2020 and have been seen together on several occasions. The couple made their red carpet debut in March 2022 at an Oscars afterparty and also walked the red carpet at an event for Sarah Silverman's musical Bedwetter. They also attended the ESPY Awards and a Confess, Fletch screening together in 2022.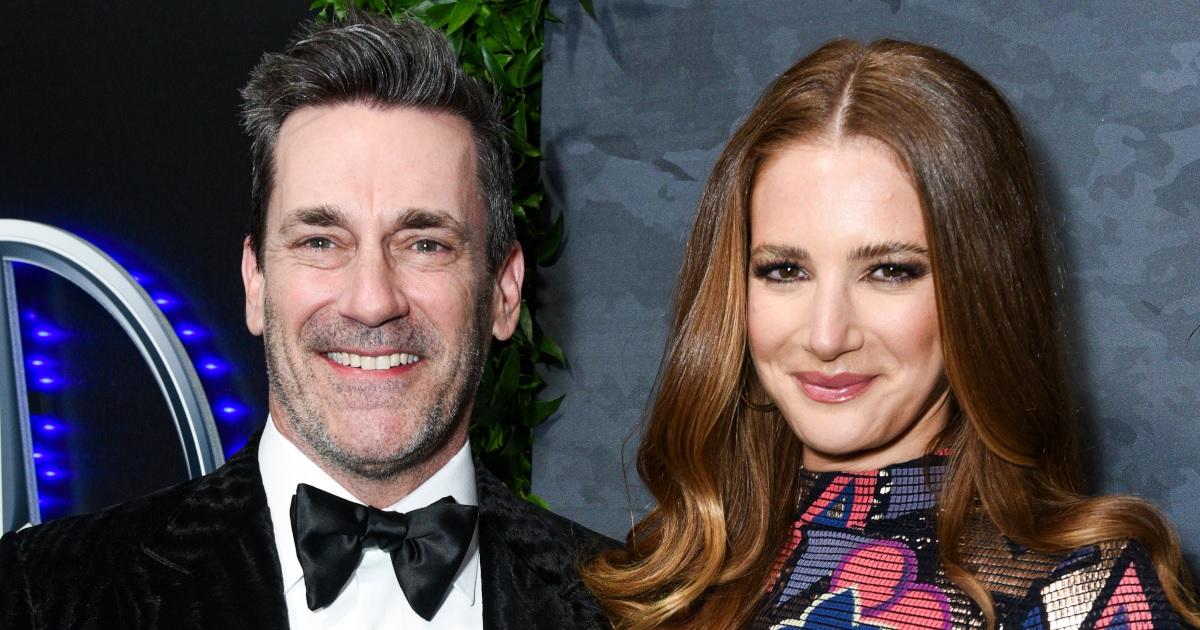 Osceola had a small role in the Mad Men finale as a receptionist at the spiritual retreat Don Draper (Hamm) went to. At the time Mad Men wrapped, Hamm was in a long-term relationship with Jennifer Westfeldt. They split in September 2015 after 18 years together. After his split with Westfeldt, Hamm was seen with Osceola once in 2017. Although they have kept their relationship off social media, paparazzi have spotted them several times together in the past two years.
Last year, Hamm starred in Confess, Fletch, with Hamm replacing Chevy Chase as Irwin M. "Fletch" Fletcher. It was based on Gregory McDonald's 1976 novel and directed by Greg Mottola. Although the film only had a short theatrical release, critics adored it. Osceola had a small role in the movie. Osceola also starred in episodes of Saving Grace, Greek, Rizzoli & Isles, Bull, Law & Order: Special Victims Unit, Law & Order True Crime and In Plain Sight.
When Hamm dropped by Howard Stern's SiriusXM show in September 2022, he said he was finally at a place in his life where he could see him getting married. "This is all part of what I'm saying. This is another place in my life that I feel very settled and comfortable. I'm in a relationship right now and it's comfortable," Hamm said at the time. He noted how he can begin "thinking about all that stuff, that's made the relationship that I'm in now even more meaningful and opened up the possibility of things like being married, having kids, defining a new version of happiness, life, wellness." Hamm later told Stern he is "very much so" in love.
Hamm played Don Draper on all seven seasons of Mad Men and finally won an Emmy for the role in 2015 after previously losing seven times. Aside from Confess, Fletch, Hamm also starred in Top Gun: Maverick as Admiral Beau "Cyclone" Simpson last year. He has an important role in the upcoming third season of Apple TV's The Morning Show and will star in Fargo Season 5.
0
comments