Vanessa Lachey Reveals 'Big Things Happening' in 'NCIS Hawai'i' Season 2 (Exclusive)
NCIS: Hawai'i is in its second season, and the show has been a wild ride since it premiered in 2021. But as Season 2 winds down, fans will likely be in a few surprises in the next few episodes. PopCulture.com exclusively spoke to NCIS: Hawai'i star Vanessa Lachey, who teased what fans can expect from the rest of the season.
"There's some big things happening. I just got off the phone this past weekend with our showrunners and CBS is very excited," Lachey exclusively told PopCulture. "So, when you think that you've seen it all, I didn't see this one coming. So some big things. Talk about a tease."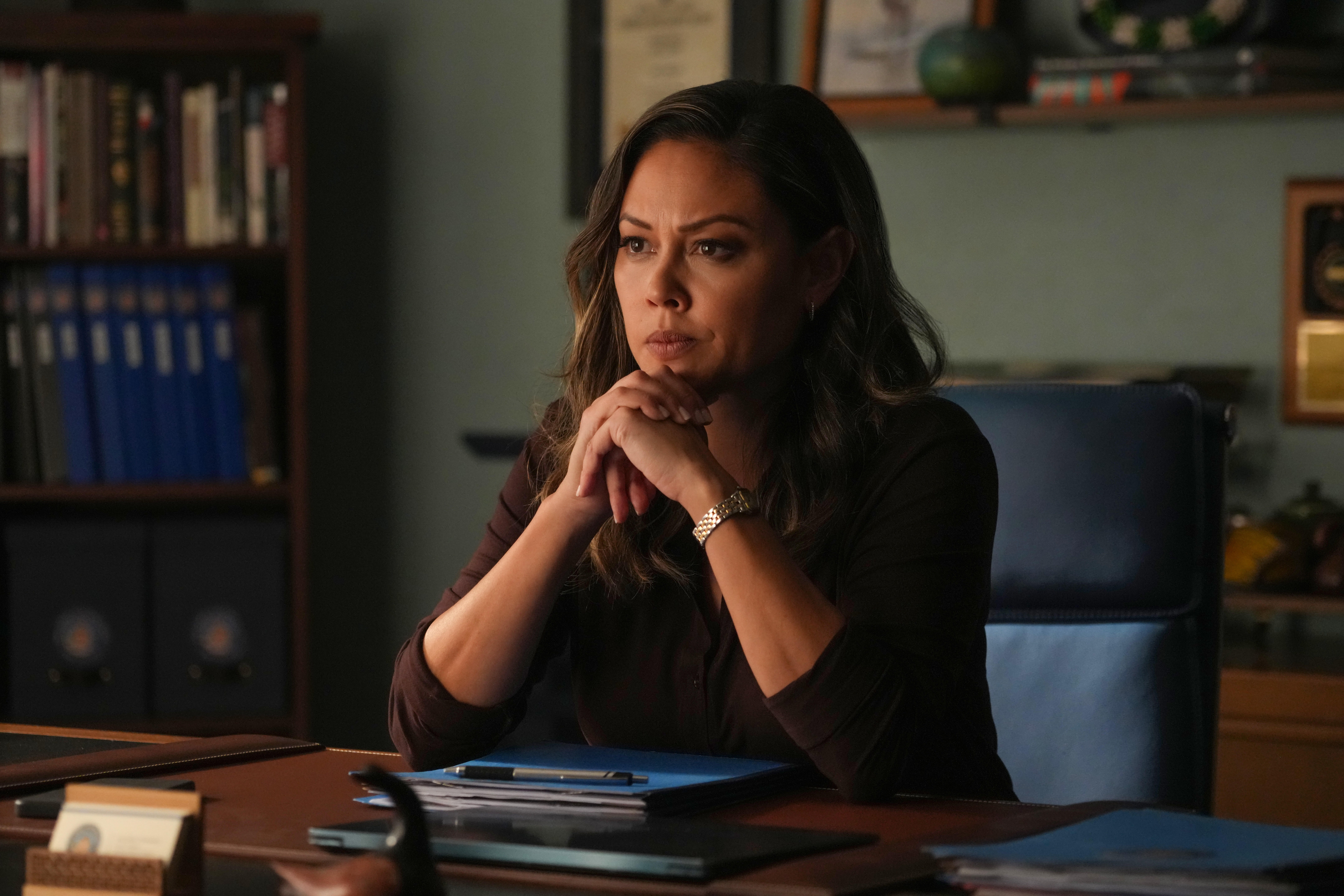 That particularly strong tease comes after the show crossed over with NCIS and NCIS: Los Angeles. The crossover episode, which aired on Jan. 9, was the most-viewed show of the season as it got 7.3 million viewers. It was the second-most viewed show on broadcast TV that night, right behind NCIS.
"It was so fun," Lachey said when asked about crossing over with the two NCIS shows. "We're just one big franchise and there's a reason that we're all under the NCIS umbrella at CBS, and I think it was apparent when we were all working together. For me, it's an amazing opportunity because I'm the first female special agent in charge of the franchise. And to be able to run with the big boys, so to speak, was a really cool thing and something that I won't forget."
NCIS: Hawai'i is the fourth series of the NCIS franchise. NCIS began in 2002 and is still going on strong. NCIS: Los Angeles premiered in 2008 and will end its run this year. NCIS: New Orleans premiered in 2013 and ended in 2021. And Paramount+ has ordered a new NCIS spin-off called NCIS: Sydney which will take place in Sydney, Australia.
Lachey is enjoying her time on NCIS: Hawai'i and a big reason for that is the love she has for her castmates. "We have birthday parties together. We have pool days together. We watch football games together," she stated. "And we definitely enjoy each other, which is great because not only do we work together, but we all have families and we love to hang together. But I think the best part really is being able to do all of that and the job in Hawaii. We work in a vacation destination and I'm looking outside right now at the beautiful palm trees and the blue sky and our dog's running around the backyard and it's, knock-on-wood, it's a pretty surreal life. So I'm very grateful to this opportunity and I will continue to cherish every day."
0
comments