'Mayfair Witches' Star Jack Huston Talks Lasher's Relationship With Rowan (Exclusive)
The fifth episode of Anne Rice's Mayfair Witches aired on AMC and AMC+ this past weekend, and Rowan (Alexandra Daddario) used her powers to kill Carlotta (Beth Grant). This was something that Lasher (Jack Huston) wanted and led to him letting Rowan out of the Mayfair house after being trapped in the home for the entire episode. PopCulture.com spoke exclusively to Huston, who plays Lasher, and he talked about the ending of Episode 5 as well as Lasher's relationship with Rowan.
"I think everyone's playing into my diabolical plan," Huston exclusively told PopCulture. "Lasher's waited centuries for this moment to explore his relationship with Rowan, who she is, what she means to him, and what he means to her. So I think it's an episode where he's telling her it's all her choice. She's in control. As much as she thinks he's manipulating her, it's actually as much her controlling a situation that she doesn't understand how integral and important and powerful she actually is. So it's a very interesting episode about someone coming to terms with who they are."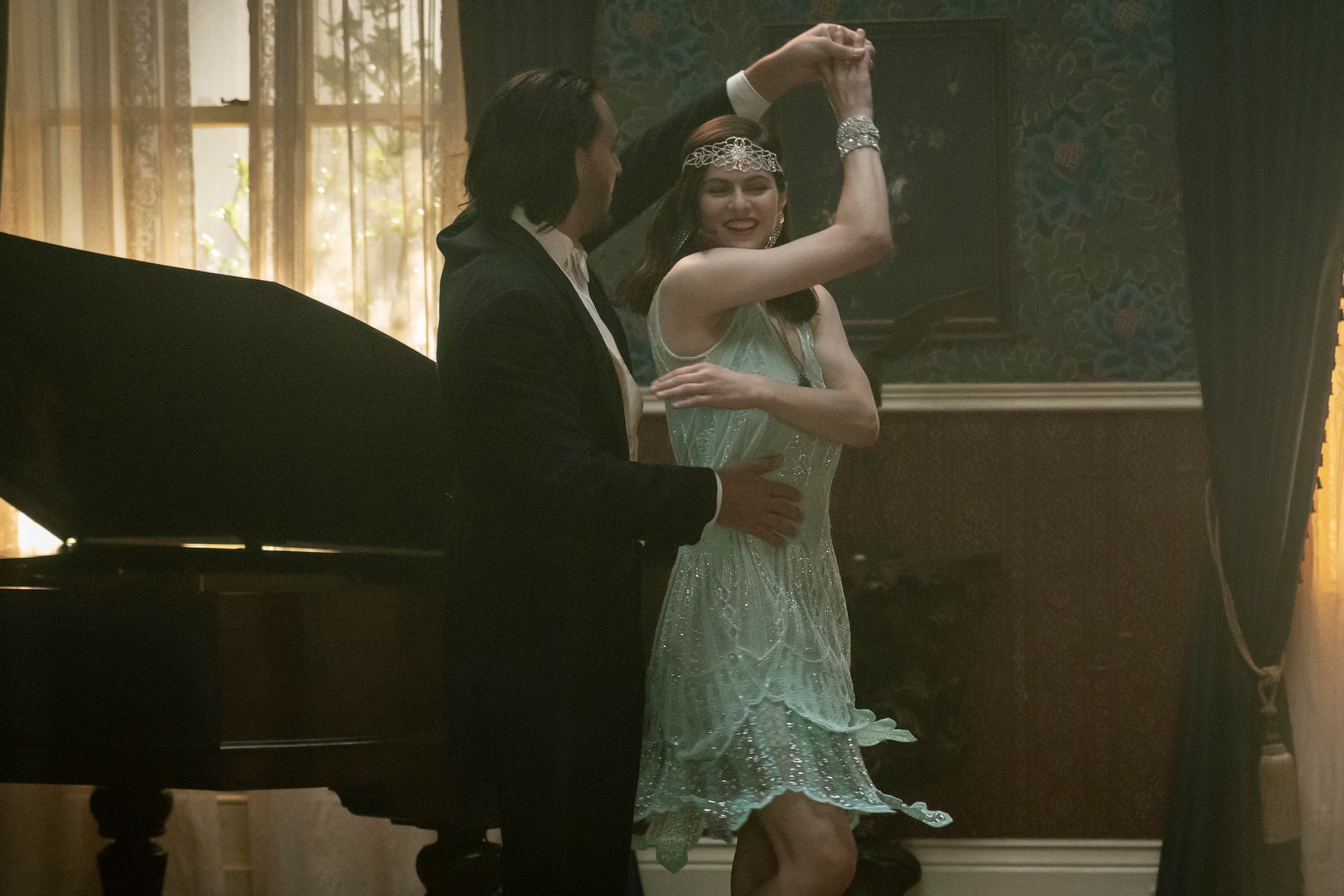 Lasher is a spirit that has been with the Mayfair family since the beginning. When Deirdre (Annabeth Gish) died, Rowan took over as the designee and is now bound to Lasher. Huston went on to talk about the biggest difference between Deiredre and Rowan.
"I hate to think that everything's been this sort of long line of manipulation for him to get to Rowan," he said. "I believe he truly loved Deirdre and that they had this incredible relationship and she chose him and he did exist with her, for her. And I think it broke his heart when she died. But it's one of those moments, I was just reading a script about war, and it's like that sort of, the grace is good. In Lasher's eyes, yes, there is an ultimate objective for him to get somewhere and do something, and it's all part of the structure of the witches and the 13th witch, et cetera. But I think there are feelings involved, as much as it's hard to sort of say Lasher has those feelings, but I would hate to be playing a character that I didn't think was a little deeper. So it was an interesting version of exploring who he was and what he meant to Deirdre, what he means to Rowan and what they obviously meant to him."
Only three episodes remain in the first season of Mayfair Witches, but the good news is there will be a second season. Lasher is a popular character in the series, and Huston has enjoyed his experience portraying a mysterious figure.
"He's more of a spirit, an apparition who yes, is presently of the darker side," Huston said about Lasher. "I mean, where he goes and what he is and what he represents. But I think it comes from the more... I went into the books and stuff, where he came from, what happened to him. I think he's a man with many layers. I think he's a very complicated being, spirit. I think he's very conflicted. I think he has ultimate eyes on power, but it's more of an exploration with Lasher as of now." New episodes of Mayfair Witches air every Sunday at 9 p.m. ET on AMC and AMC+.
0
comments