'Top Gun: Maverick' Star Jay Ellis Plays Jesus Christ in New Show
Insecure star Jay Ellis, who had a supporting role as a pilot in Top Gun: Maverick, is one of the many stars who lined up for a part in Mel Brooks' History of the World, Part II Hulu limited series. The show is a follow-up to the 1981 film History of the World, Part I, and features an all-star cast playing historical figures. All eight episodes were released between March 6 and March 9.
Ellis appeared in half of the episodes in the recurring sketches set during the life of Jesus Christ. Like many of the other sketches, they took on modern formats to tell the story. For example, the first Jesus sketch is "Curb Your Judaism," a parody of Larry David's Curb Your Enthusiasm. Another sketch was a parody of The Beatles: Get Back documentary, with Jesus getting the apostles together to record his last sermon and figure out where the Last Supper will be given. J.B. Smoove, who stars in Curb, also appeared in these sketches as Luke. Richard Kind, another Curb vet, played Saint Peter. Kroll played Judas in each sketch, while Zazie Beetz was Mary Magdelene.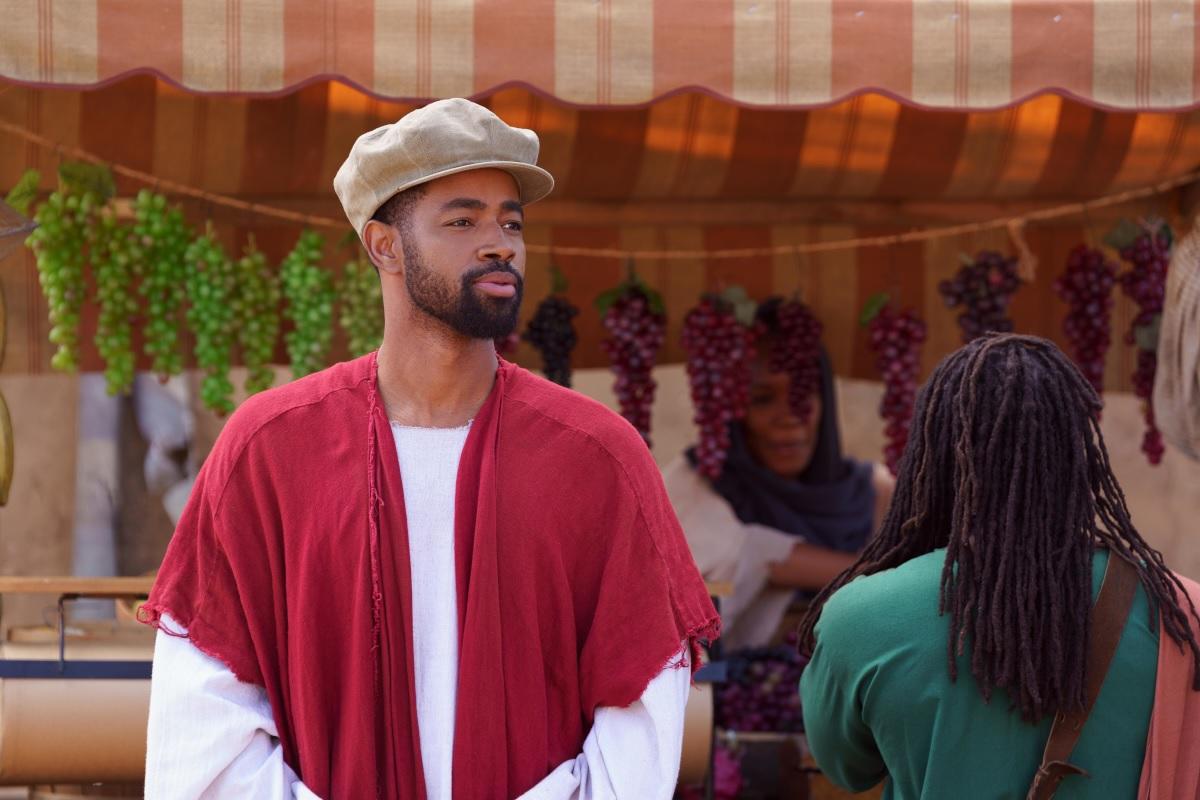 In an interview with Nerds of Color, Ellis said one of the joys of the show was watching some of the sketches for the first time, even though he was involved in the series. While many stars played different characters, Ellis was only in the Jesus sketches.
"So many of us have probably passed each other in rooms or met each other, worked together, not worked together, whatever it is, but to be a part of something like this and to just kind of get to be surprised when someone that you love comes up on screen and you just get to watch them in this space just playing in this tone and in this world, I think that is one of the things that makes a viewing experience like this so fun," Ellis said. "We all get to experience each other's skits for the first time."
Ellis, 41, has been working in movies and television since 2005, but it was not until 2013 that he scored his breakout part as Bryce "Blueprint" Westbrook on The Game. He was also a main cast member on Issa Rae's HBO series Insecure as Martin "Lawrence" Walker and played Franklin Thomas in FX's Mrs. America. On the movie side, he played Lieutenant Reuben "Payback" Fitch in Top Gun: Maverick, a role that earned him a trip to the Oscars as the movie was nominated for Best Picture.
Ellis and actress Nina Seničar married in July 2022 and are parents to daughter Nora Grace, who was born in November 2019. In February, Ellis told PEOPLE they are still hoping to go on a honeymoon after plans to visit Peru in December fell through. Ellis said they probably will end up delaying the honeymoon until their first anniversary. "Because we both go back to work," he joked. "I think we'll probably do it on set somewhere, FaceTiming each other."
0
comments