'Ted Lasso' Season 3 Attempts to Take Series to New Heights With Same Formula (Review)
Ted Lasso is a show that has gone from little expectations to a global phenomenon in just two seasons. And now that Season 3 is just around the corner, many fans of the Apple TV+ series are wondering if this will be the last ride for Jason Sudeikis and company. Nothing has been confirmed as of this writing, but if this is the last time we see AFC Richmond on the pitch, we are in for an entertaining ride.
The first four episodes of the 12-episode season are available for media members to review, and a theme has been established, which is relationships. Season 2 was all about Ted's (Sudeikis) mental health and Nate's (Nick Mohammed) path to leaving AFC Richmond for West Ham United, which made the season a little darker. This time around, Season 3 seems to take a lighter approach as Ted is looking to have a better relationship with his family, Nate is looking to build new (and maybe old) relationships and Rebecca (Hannah Waddingham) is seeking answers about her future in relationships.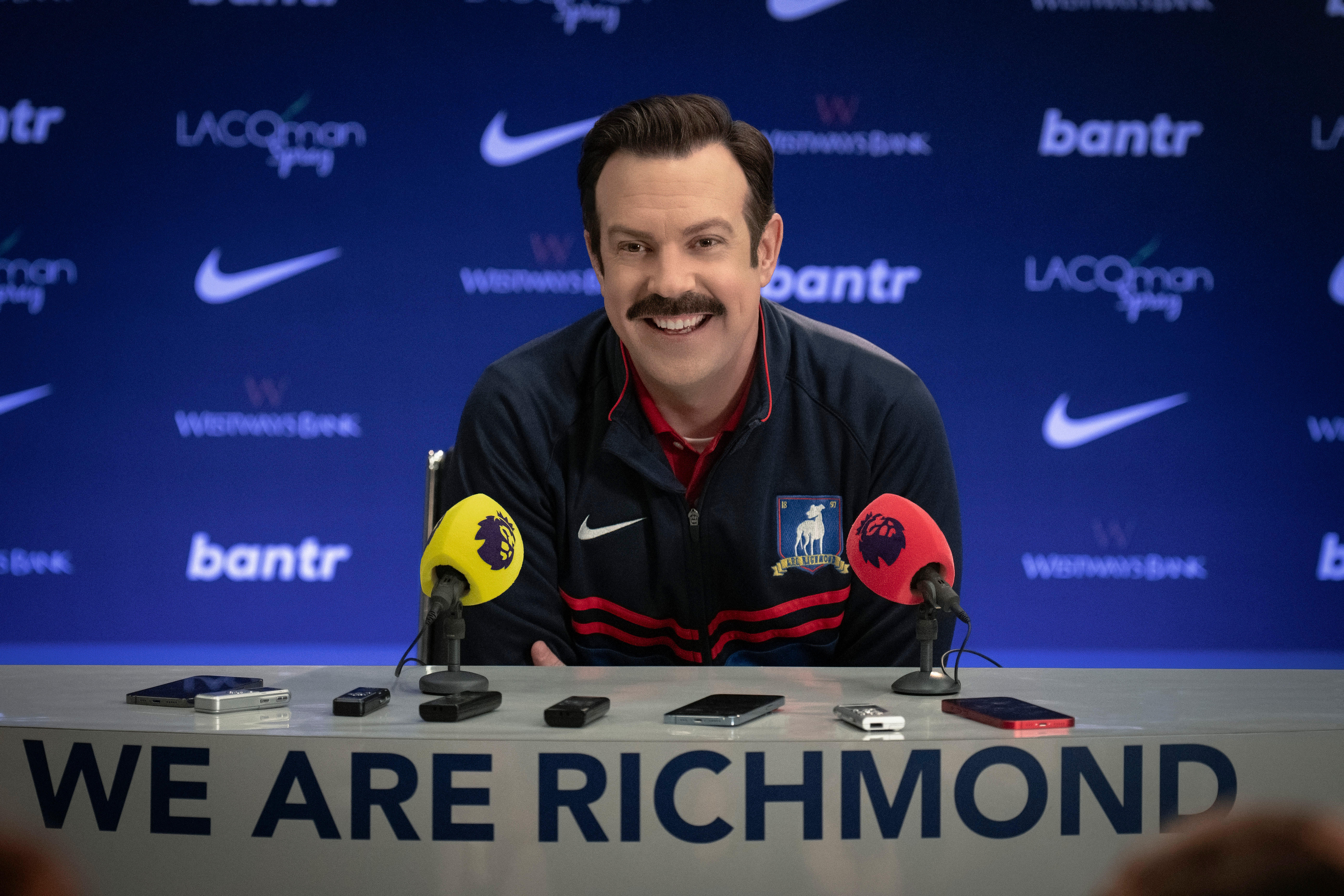 But if there is one relationship that stands out it's Jamie (Phil Dunster) and Roy (Brett Goldstein). The two have never seen eye-to-eye since the beginning of the series. But a move made by the team makes them a closer pair. It's good to see Dunster and Goldstein together because they are strong performers that can play off each other.
Mohammed stood out in Season 2 due to his storyline, and it's no different in Season 3. While Nate seems to be the villain in the series, he still is Nate as he continues to be vulnerable and unsure of himself. The way Mohammed balances old Nate and new Nate could earn him another Emmy nod.
Along with the relationships, Season 3 focuses on AFC Richmond making the move up to the Premier League and the challenges it faces due to experts picking them to be last. Ted and Coach Beard (Brendan Hunt), handle the pressure with how they handled everything thrown at them since joining the squad — quick wit and pop culture references. Sudeikis and Hunt hit their lines with ease making their scenes enjoyable. It will be interesting to see how Ted, Coach Beard and Roy deal with a big move the team made that will impact the future of the club and the Premier League.
Season 3 has a different tone than Season 2, but the formula for making the show a success is the same. The first episodes of Season 3 keep your attention with the one-liners and progression of the overall story. There's no telling how the third season (or the series) ends, but the show continues to make you do something that AFC Richmond has always done, and that's "believe."
0
comments