'Ted Lasso' Season 3: AFC Richmond Smelling the Hate in Season Premiere
[Ted Lasso Season 3 Episode 1 spoilers ahead.] Season 3 of Ted Lasso is finally here as the season premiere is now streaming on Apple TV+. And a new season means AFC Richmond has new expectations since they are back in the Premier League. The episode is all about AFC Richmond not being respected by soccer experts as they are picked to finish 20th — aka last place — in the league. The players are not happy about this, which leads to Ted (Jason Sudeikis) making a big decision.
During practice, Ted takes the entire team to the London Sewer System. This may seem strange, but Ted does this because he knew his player's mind was filled with distractions. And because the sewer system is connected, Ted told his team if they're feeling down, connect with another player to get their spirits up.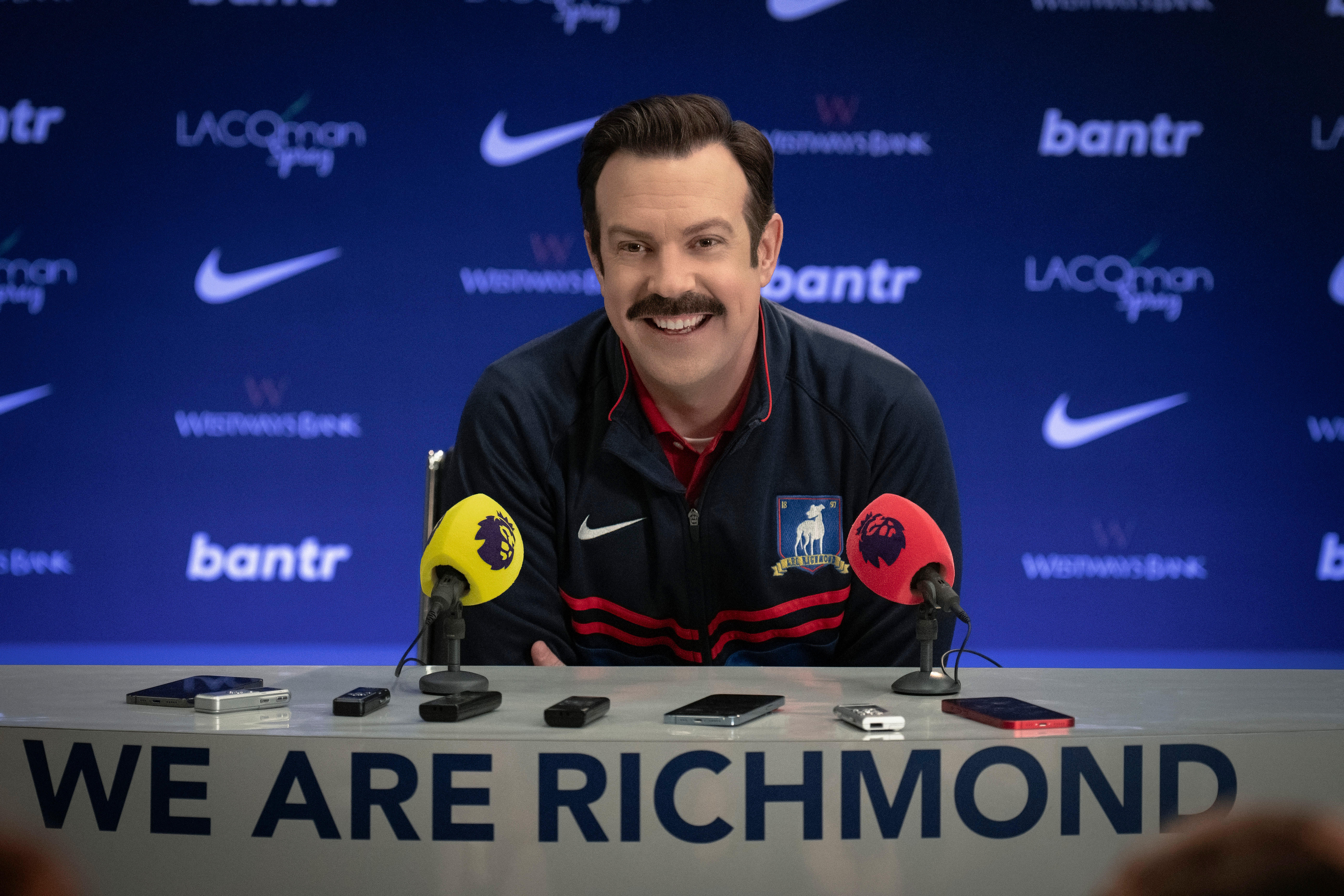 While Ted had a good reason for visiting the sewer system with his team. The media members who attended the West Ham press conference had a field day with him. Nate (Nick Mohammed) is the new manager of the club, and when he was asked about Ted taking his team into a sewer, he made fun of his old team and former boss. Nate won the press conference and seems to embrace his new role under the leadership of owner Rupert (Anthony Head).
Rebecca (Hannah Waddingham) watches the press conference and is made aware of Ted's field trip. She's not happy and scolds Ted for taking the team into a sewer instead of training. She also asks Ted to respond to Nate's attack on him and the team. When Ted speaks to the media, he has the opportunity to fire back at Nate, but he decides to take the typical Ted Lasso route and make fun of himself while praising Nate.
Along with the battle between Nate and Ted, the episode included a surprising split. Roy (Brett Goldstein) and Keeely (Juno Temple) break the news to Pheobe (Elodie Blomfield) that they have broken up. Phoebe is seen asking Roy if he's sure he's doing the right thing before telling him that he's being "stupid" for calling things off with Keeley.
The episode starts with Ted with his son Henry at the airport (Gus Turner) before he leaves the UK to go back to the United States. And at the end of the episode, Ted is seen talking to Henry and learns that his wife has a new "friend" named Jake who gave Henry Thanos's Infinity Gauntlet. Ted also asks the question of why he's still in England, hinting at the fact he could be leaving the team once the season is over.
0
comments