'School Spirits' Star Kristian Flores Uses One Word to Describe Simon (Exclusive)
School Spirits is now streaming on Paramount+, and the show is about a teenage girl named Maddie (Peyton List) stuck in the afterlife investigating her own mysterious disappearance. Kristian Flores plays Simon in School Spirits, and his character is also looking for answers about the disappearance of Maddie since they are best friends. PopCulture.com spoke exclusively to Flores who has one word to describe Simon.
"I see him as a bullet," Flores exclusively told PopCulture. "He's very intuitive. I think he's a symbol of instincts because what I could tell you about him is that the whole town, Split River, is just willing to accept that the disappearance of Maddie is some normal thing. But he just has a little hunch. He has a little suspicion. The thing about Simon is that he's just willing to call everyone out on their bluff and say what's wrong. Yeah, he follows his instinct. You could expect him throughout the season to be investigating Maddie's death, but I think just some more of an important ideas is that he is a symbol of intuition because if people just accepted every kind of information that was given to them, there'd be a lot of Maddies that were never found and everything would crumble. He's very resistant."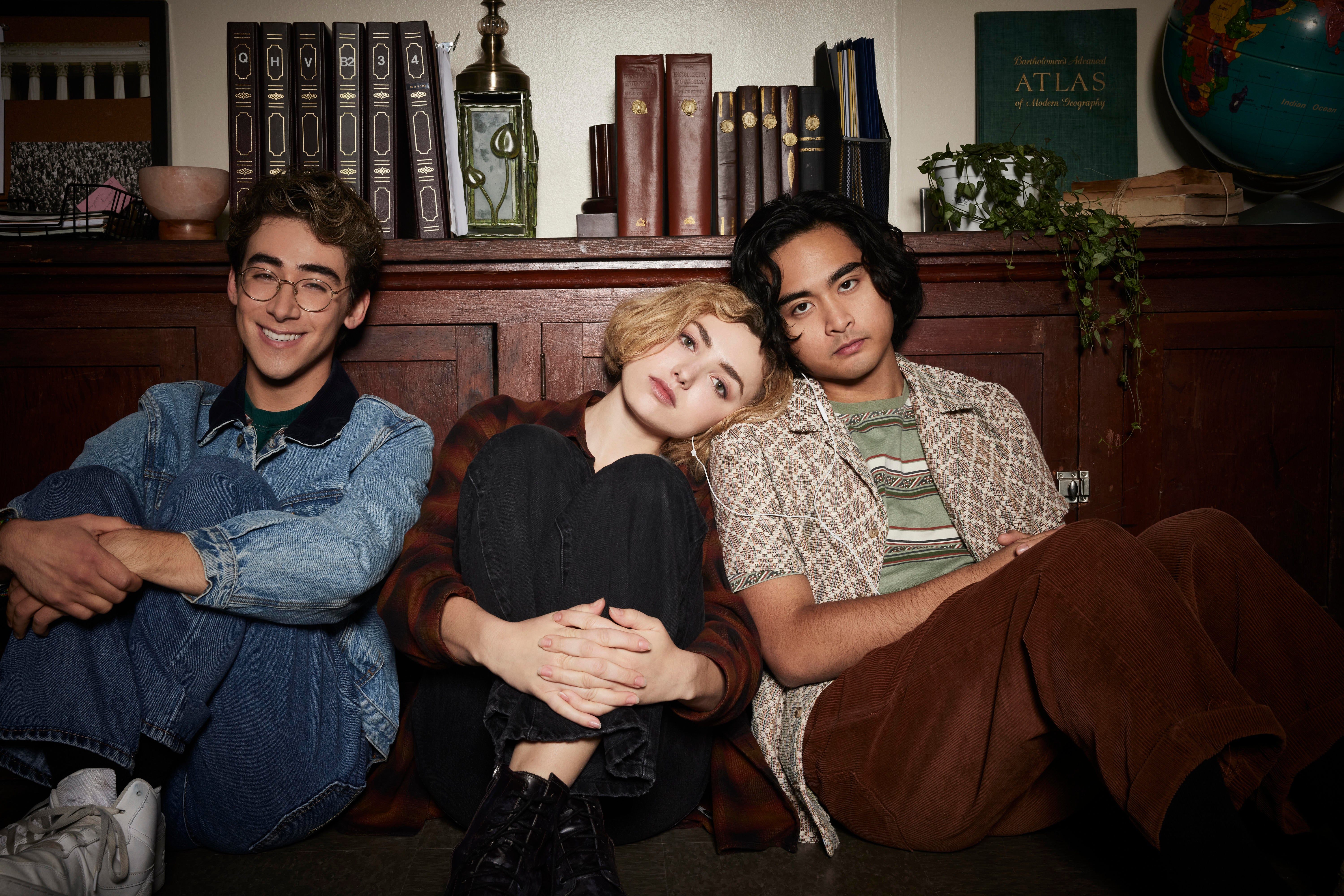 The show starts with Maddie not being able to talk to Simon, but there are flashbacks of the two leading up to Maddie's disappearance. List is known for her work on the Netflix series Cobra Kai, and when talking about working with her, Flores had nothing but great things to say about his castmate.
"It was effortless and so concentrated," Flores stated. "I'm happy to speak on my relationship with Peyton. Right after the chemistry read in New York, we just went downstairs and asked if the other person was hungry and we went to some random New York pasta restaurant and we sat down and we just started talking about our favorite actors and what it is we love about acting. She's such a reserved, composed person and I'm more on the relaxed side myself. We just got along because we both really want to make important movies, important television series."
Simon seems to be one of the smarter characters in School Spirits because he knows that something bad happened to Maddie. But was Flores anything like Simon in high school? "I think Simon's a lot smarter than I, but he thinks he's above academia," he said. "He's a critic. I think his definition of education is more self-education. I'm going to read Nietzsche or I'm going to study this old literature, but me, I was running chess club, president chess club. I was the school mascot for the football team and I was doing the morning announcements, like a performative try-hard almost. But it was just a playground to me. High school was just a playground. But I will say the one similarity in high school is when it comes to the school dance episode, Simon and I experience the same thing."
0
comments