Everything Leaving Netflix in April 2023
As Netflix prepares to add many new shows and movies in April 2023, the streaming giant is also getting ready to remove some titles from its library. Several shows and movies will be leaving Netflix come April, so check out the list below to make sure you get in a screening or two of any favorites leaving Netflix for another streaming platform. With the streaming wars in full effect, a number of classics will be cut from Netflix this month. Many fan-favorite movies are leaving Netflix in April, as are a few popular series, according to What's On Netflix.
After seeing what's on the chopping block, check out the full list of additions heading to Netflix this month, including several original movies and series.
LEAVING 4/1
21 (2008)
30 Minutes or Less (2011)
A Sort of Family (2017)
Akbar Birbal (2019)
Bal Ganesh (2019)
Big Daddy (1999)
Brokeback Mountain (2005)
Cyborg 009 VS Devilman (Limited Series – 3 Episodes)
Daddy Day Camp (2007)
Daddy Day Care (2003)
Daddy's Little Girls (2007)
Forrest Gump (1994)
G.I. Joe: The Rise of Cobra (2009)
God Calling (Season 1)
Grease (1978)
I Now Pronounce You Chuck and Larry (2007)
It (2017)
Labyrinth (1986)
Made of Honor (2008)
Minority Report (2002)
Molly's Game (2017)
Monsters vs. Aliens (2009)
Oblivion (2013)
Penguins of Madagascar... (2014)
Pinky Memsaab (2018)
Raw (2016)
Resurrection: Ertugrul (Seasons 1-4)
RV (2006)
Seabiscuit (2003)
Seven Pounds (2008)
Small Chops (2020)
Tabula Rasa (2017) – Netflix Original Removal
That Winter, the Wind Blows (Season 1)
The American Game (2019)
The Aviator (2004)
The Bye Bye Man (2017)
The F**k-It List (2019)
The Interview (2014)
The Little Vampire (2017)
The Longest Yard (2005)
The Lord of the Rings: Fellowship of the Ring (2001)
The Lord of the Rings: The Return of the King (2003)
The Lord of the Rings: The Two Towers (2002)
The Trap (2017)
Top Gun (1986)
Transformers: Dark of the Moon (2011)
Transformers: Revenge of the Fallen (2009)
Tree House Tales (2019)
Tyler Perry's I Can Do Bad All by Myself (2009)
Unknown (2011)
Zathura: A Space Adventure (2005)
prev
next
LEAVING 4/3 - 4/9
Leaving April 3rd
Babamın Ceketi (2018)
Turbo FAST (Seasons 1-4) Netflix Original Removal
Leaving April 4th
El Reemplazante (Season 1)
Escape from Planet Earth (2013)
The Fisherman's Diary (2020)
What Lies Below (2020)
Leaving April 5th
Alien Warfare (2019)
Leaving April 8th
Hush (2016)
Seven (2019)
Leaving Netflix April 9th
Ojukokoro: Greed (2016)
prev
next
LEAVING 4/11 - 4/16
Leaving April 11th
Dil (1990)
Disco Dancer (1982)
Fida (2004)
Hunterrr (2015)
New Girl (Seasons 1-7)
Phir Hera Pheri (2006)
The Legend of Bhagat Singh (2002)
The Miracle (Season 1)
Leaving April 14th
Awon Boyz (2019)
The Baker and the Beauty (Season 1)
Leaving April 15th
A Man For The Week End (2018)
Deranged (2020)
Generation Iron 3 (2018)
Strain (2020)
Table Manners (2018)
Leaving April 16th
Alelí (2019)
Doctor Bello (2013)
Hail, Caesar! (2016)
Jem and the Holograms (2015)
Puerto Ricans in Paris (2015)
prev
next
LEAVING 4/17 - 4/29
Leaving April 17th
No Direction Home: Bob Dylan (2005)
The Wonderful: Stories from the Space Station (2021)
Leaving April 19th
Cuckoo (Seasons 1-5) – Netflix Original Removal
Leaving Netflix April 21st
A Love So Beautiful (2017)
Oloibiri (2015)
The Mr. Peabody and Sherman Show (Seasons 1-4) – Netflix Original Removal
Leaving April 24th
We Steal Secrets: The Story of WikiLeaks (2013)
Leaving Netflix April 25th
Bill Nye: Science Guy
Leaving April 26th
The IT Crowd (Series 1-5)
Leaving April 28th
Señora Acero (Seasons 1-5)
Leaving April 29th
Ash vs. Evil Dead (Seasons 1-3)
prev
next
BINGEWORTHY NEW NETFLIX ORIGINALS
While you're waiting for the new April Netflix titles, check out these new Netflix shows and movies you can binge in the meantime.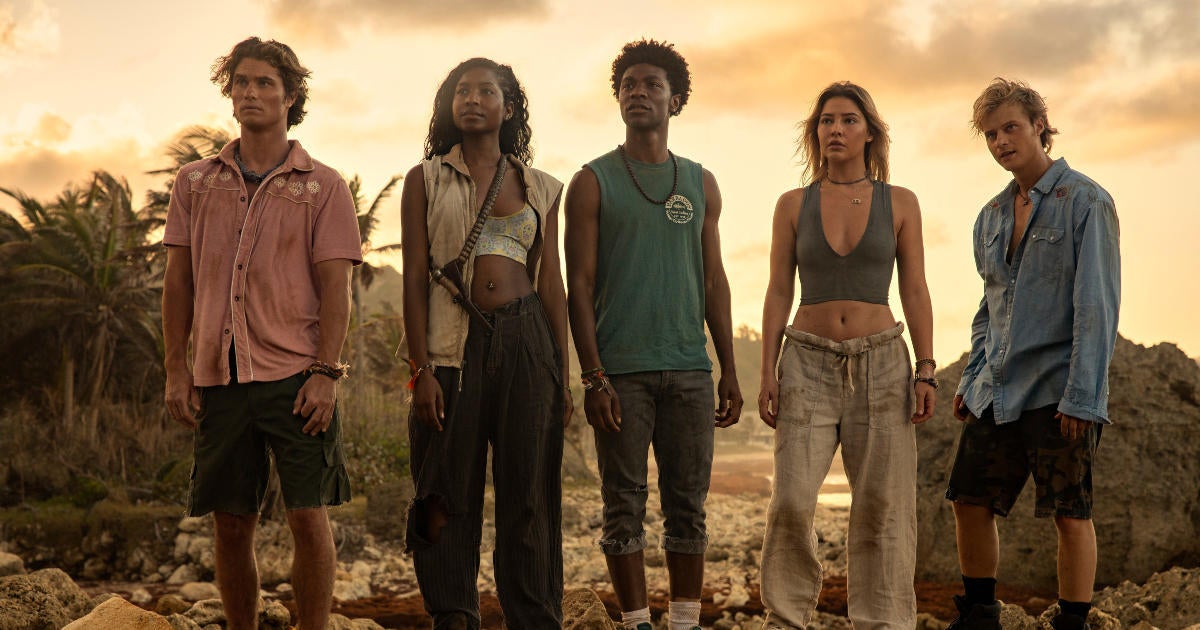 Outer Banks: Season 3 – NETFLIX SERIES
New adventures take the Pogues to the Caribbean and far beyond as the friends are pulled into a dangerous rival's hunt for a legendary lost city. In a trailer for Season 3 of the teen drama, John B can be seen reuniting with his long-lost father – who until the very end of the Season 2 finale had been presumed dead. Season 3 of Outer Banks airs on Netflix on Thursday, Feb. 23.
prev
next
Love Is Blind: Season 4 -- NETFLIX SERIES (new episodes weekly)
love More single people who are ready to prioritize love overlooks hit the pods to flirt, fall, and – if they're lucky – find someone they want to marry. Season 4 of Love Is Blind, hosted by Nick and Vanessa Lachey, premieres Friday, March 24 with new episodes debuting weekly after that.
prev
next
Shadow and Bone Season 2 - NETFLIX SERIES

On the run after the showdown with Kirigan, Alina, and Mal find new allies – and face heartrending choices – in their quest for more mythical amplifiers. Season 2 of Shadow and Bone premiered on Netflix on Thursday, March 16.
prev
next
You Season 4: Part 2 - NETFLIX SERIES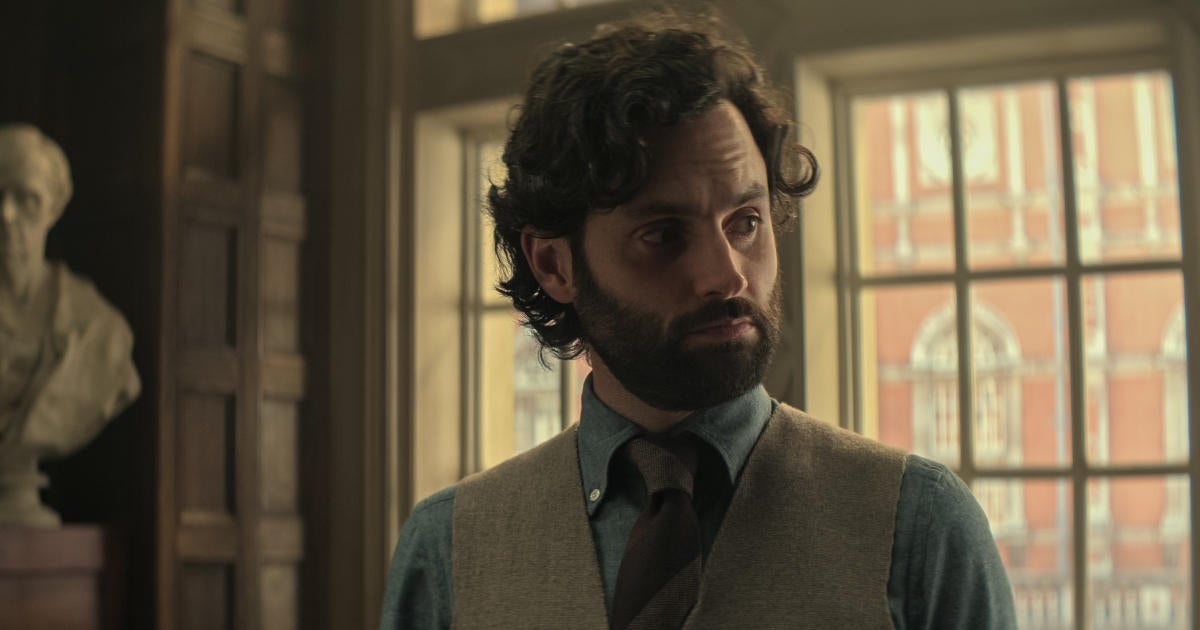 Starting anew in London, Joe vows to bury the past and be his best self. But on the rocky road to redemption, a new obsession starts to take hold. Part 1 of Season 4 of You premiered on Netflix in February, while part 2 premiered on March 9.
prev
0
comments