Everything New Coming to Netflix in April 2023
With spring making itself known with the arrival of April, Netflix is also announcing its presence, revealing its full list of new TV shows and movies coming to the streaming platform in April. While some new titles will premiere on April 1, others will drop gradually throughout the month. As you wait for the new movies, documentaries and series below to make their way onto the streaming platform, keep your eyes peeled for your favorite returning Netflix series and don't forget to catch up on other binge-worthy titles you may have missed.
Once you're finished checking out all the new shows and movies Netflix has to offer in April, head over to see what's leaving Netflix that same month. With the streaming wars in full effect, you never know what classic Netflix staple could be leaving for another streamer. Continue reading to see what shows and movies are coming to Netflix in April 2023.
COMING 4/1
28 Days
A League of Their Own
American Hustle
Battleship
The Birds
Born on the Fourth of July
The Bourne Identity
The Bourne Supremacy
The Bourne Ultimatum
Charlie Wilson's War
Conan the Destroyer
Dr. Seuss' The Cat in the Hat
Dr. Seuss' The Lorax
Friday Night Lights
Hatfields & McCoys Season 1
Hoarders Season 12
Hotel Transylvania
How to Lose a Guy in 10 Days
How to Train Your Dragon
I, Frankenstein
Inception
Inside Man
The Land Before Time (1988)
Marnie
Matilda (1996)
The Negotiator
Not Another Teen Movie
Psycho (1960)
Puss in Boots
Shark Tale
Shrek Forever After
Smokey and the Bandit
Smokey and the Bandit II
Spider-Man
Spider-Man 2
Spider-Man 3
Thomas & Friends: The Mystery of Lookout Mountain
Weathering
Zombieland
prev
next
COMING 4/2 - 4/10
April 2
War Sailor Limited Series
April 3
Magic Mixies Season 1
Surviving R. Kelly Part III: The Final Chapter Season 1
April 4
My Name Is Mo'Nique
The Signing
April 5
Lewis Capaldi: How I'm Feeling Now
April 6
Beef
The Last Stand
April 7
Chupa
Holy Spider
Kings of Mulberry Street: Let Love Reign
Oh Belinda
Thicker Than Water
Transatlantic
April 8
Hunger
April 10
CoComelon Season 8
prev
next
COMING 4/11 - 4/20
April 11
All American: Homecoming Season 2
Leanne Morgan: I'm Every Woman
April 12
American Manhunt: The Boston Marathon Bombing
Celeste Barber: Fine, thanks
Operation: Nation
Smother-in-Law Season 2
April 13
The Boss Baby: Back in the Crib Season 2
Florida Man Season 1
Obsession
April 14
Phenomena
Queenmaker
Queens on the Run
Seven Kings Must Die
April 15
Doctor Cha
Time Trap
April 16
The Best Man Holiday
The Mustang
The Nutty Boy Part 2
April 17
Oggy Oggy Season 2
April 18
Better Call Saul Season 6
How to Get Rich
Longest Third Date
April 19
Chimp Empire
Mighty Morphin Power Rangers: Once & Always
April 20
The Diplomat
Tooth Pari: When Love Bites
prev
next
COMING 4/21 – 4/28
April 21
A Tourist's Guide to Love
Chokehold
Indian Matchmaking Season 3
One More Time
Rough Diamonds
April 22
Ada Twist, Scientist Season 4
April 25
The Hateful Eight
The Hateful Eight: Extended Version Season 1
John Mulaney: Baby J
April 26
The Good Bad Mother
Kiss, Kiss!
Love After Music
Workin' Moms Season 7
April 27
Firefly Lane Season 2, Part 2
The Matchmaker
The Nurse
Sharkdog Season 3
Sweet Tooth Season 2
April 28
AKA
InuYasha Season 6
King of Collectibles: The Goldin Touch
prev
next
BINGEWORTHY NEW NETFLIX ORIGINALS
While you're waiting for the April 2023 Netflix titles, check out these new Netflix shows and movies you can binge in the meantime.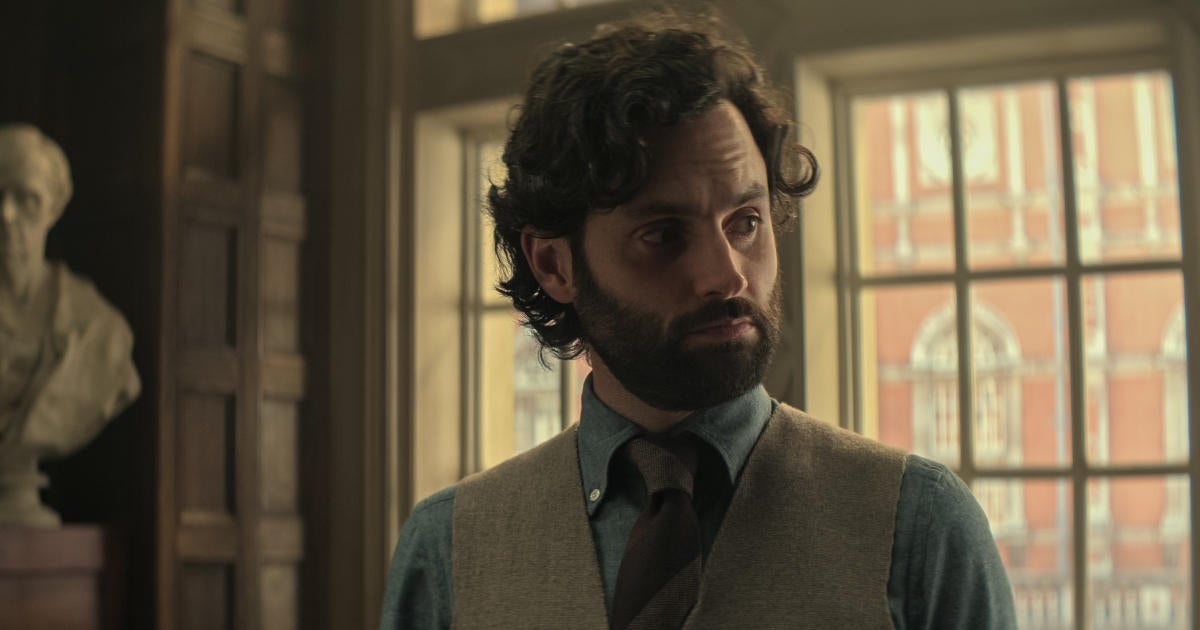 You Season 4: Part 2: Starting anew in London, Joe vows to bury the past and be his best self. But on the rocky road to redemption, a new obsession starts to take hold. Part 1 of Season 4 of You premiered on Netflix in February, while part 2 premiered on March 9.
prev
next
'Shadow and Bone' Season 2 - NETFLIX SERIES

On the run after the showdown with Kirigan, Alina, and Mal find new allies – and face heartrending choices – in their quest for more mythical amplifiers. Shadow and Bone Season 2 premieres on Netflix on Thursday, March 16.
prev
next
'Love Is Blind': Season 4 — NETFLIX SERIES (new episodes weekly)
More single people who are ready to prioritize love overlooks hit the pods to flirt, fall, and – if they're lucky – find someone they want to marry. Season 4 of Love Is Blind, hosted by Nick and Vanessa Lachey, premieres Friday, March 24 with new episodes debuting weekly after that.
prev
next
'Outer Banks': Season 3 - NETFLIX SERIES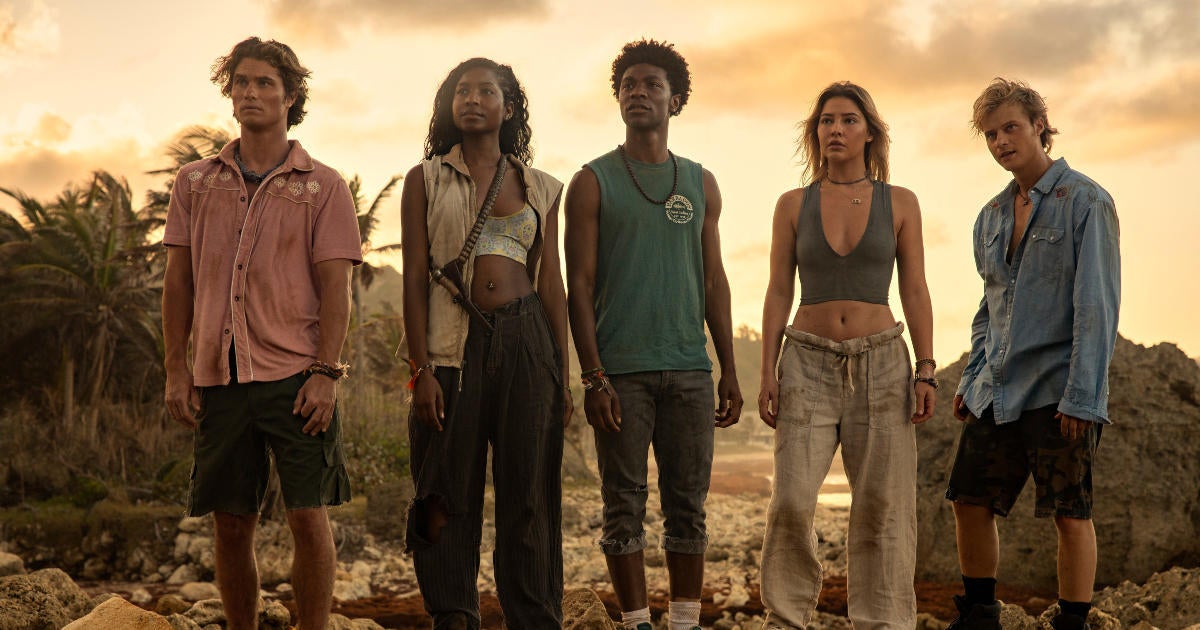 New adventures take the Pogues to the Caribbean and far beyond as the friends are pulled into a dangerous rival's hunt for a legendary lost city. In a trailer for Season 3 of the teen drama, John B can be seen reuniting with his long-lost father – who until the very end of the Season 2 finale had been presumed dead. Season 3 of Outer Banks is streaming on Netflix now.
prev
0
comments