Everything Coming to Netflix This Weekend (March 3)
March has sprung, bringing with it a fresh slate of content to the Netflix streaming library. After treating subscribers to everything from Easy A to The Hangover, as well as original titles like Wrong Side of the Tracks Season 2 and Framed! A Sicilian Murder Mystery Season 2, during the first days of the month, Netflix is set to roll out five additional titles from its March 2023 content list this weekend. The new titles include four Netflix original series and films, including one title that will make Netflix history – Chris Rock: Selective Outrage. The comedy special will be the streamer's first-ever Netflix live-streamed global event.
Netflix offers four subscription plans – the basic with ads plan ($7 per month), the basic plan ($10 per month), the standard plan ($15.50 per month), and the premium plan ($20 per month). The streamer also recently debuted a "Netflix Free Section," allowing non-subscribers to watch a selection of the streamer's most beloved originals at no cost. Keep scrolling to see everything coming to Netflix this weekend, and don't forget to check out all of the titles that will be leaving before the end of the month.
'Love at First Kiss'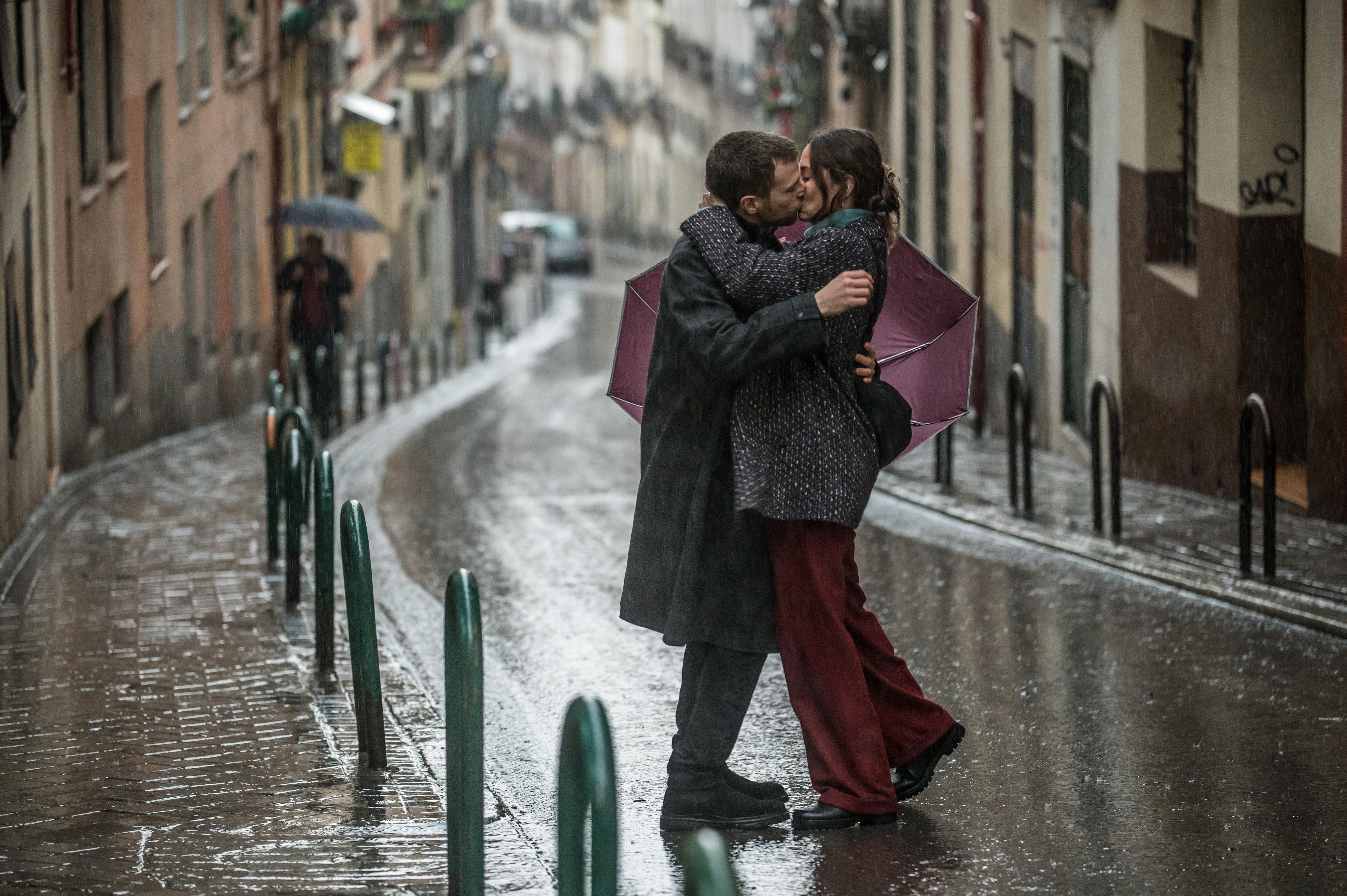 Premiere Date: Friday, March 3
Type: Netflix Film
Synopsis: "Love at first kiss, tells the story of Javier (Álvaro Cervantes), who at the age of 16 kissed a girl for the first time and discovered that he had the gift of clairvoyance, at least love clairvoyance. With just one kiss, he is able to see the future of that relationship before living it, which has led him to be an adult who has never had a lasting couple, as he always breaks them before things start to go wrong. But everything changes the night that he kisses Lucía (Silvia Alonso) and finds himself happily married with children. The problem? Lucía is his best friend's girlfriend (Gorka Otxoa)."
prev
next
'Next in Fashion' Season 2
Premiere Date: Friday, March 3
Type: Netflix Series
Synopsis: "Next in Fashion, the high-stakes design competition series that embraces the fun in fashion, is returning to Netflix for a second season. Fashion designer and TV personality Tan France is joined by new co-host, A-list global superstar, supermodel and style icon Gigi Hadid. A group of up-and-coming, incredibly talented designers will compete for the chance to walk away with a prize of $200,000 and the chance to share their designs with the world. This season features guest judges from every corner of the style world, including Hailey Bieber, Emma Chamberlain, Bella Hadid and Donatella Versace."
prev
next
'Split the Root'
Premiere Date: Friday, March 3
Type: Licensed Title
Synopsis: "When a Guatemalan mother seeking asylum was separated from her kids under Zero Tolerance Policy, a Facebook post by a mom in Queens coalesced into a movement as thousands of like-minded women across the US refused to stand by quietly. Immigrant Families Together was born; a rapid response group committed to doing what the government couldn't -- or wouldn't do: reunite parents with their children separated by the Zero Tolerance Policy."
prev
next
'Chris Rock: Selective Outrage'
Premiere Date: Saturday, March 4 at 10 p.m. ET (livestream)
Type: Netflix Comedy
Synopsis: "On March 4th, comedy icon Chris Rock will take the stage in Baltimore, Maryland for the first-ever Netflix live streamed global event, Chris Rock: Selective Outrage. The historical show will stream live at 10pm ET/7pm PT."
prev
next
'Divorce Attorney Shin'
Premiere Date: Saturday, March 4
Type: Netflix Series
Synopsis: "Driven by a personal tragedy, a pianist-turned-lawyer navigates the complex world of divorce – fighting for his clients to win by any means necessary."
prev
next
What's leaving this weekend?
Netflix subscribers can enjoy this weekend's lineup of new additions without much worry, because only a single title will be leaving. On Sunday, the first three seasons of Hap and Leonard are set to exit the streaming library. The series' departure will be followed by many more throughout March.
Leaving 3/16/23
Lee Daniels' The Butler
Outback Truckers: Seasons 1-3
Leaving 3/18/23
Instant Hotel: Season 2
Leaving 3/24/23
Shtisel: Seasons 1-3
Leaving 3/25/23
Big Time Rush: Seasons 1-4
prev
next
What was added this week?
Avail. 2/27/23
VINLAND SAGA: Season 2 (new episodes)
Avail. 2/28/23
A Whole Lifetime with Jamie Demetriou – NETFLIX COMEDY
American Pickers: Season 15
Perfect Match – NETFLIX SERIES (new episodes)
Too Hot to Handle: Germany – NETFLIX SERIES
Avail. 3/1/23
Cheat – NETFLIX SERIES
Tonight You're Sleeping with Me – NETFLIX FILM
Wrong Side of the Tracks: Season 2 – NETFLIX SERIES
Big Daddy
Burlesque
Easy A
Forged in Fire: Knife or Death: Season 2
The Hangover
The Hangover: Part II
The Hangover: Part III
Little Angel: Volume 2
Magic Mike XXL
National Lampoon's Animal House
Open Season
Open Season 2
Out of Africa
Rango
Seven Years in Tibet
Sleepless in Seattle
Spirit: Stallion of the Cimarron
The Other Boleyn Girl
Avail. 3/2/23
Framed! A Sicilian Murder Mystery: Season 2 – NETFLIX SERIES
Karate Sheep – NETFLIX FAMILY
Masameer County: Season 2 – NETFLIX SERIES
Monique Olivier: Accessory to Evil – NETFLIX DOCUMENTARY
Sex/Life: Season 2 – NETFLIX SERIES
This Is Where I Leave You
prev
0
comments