Patrick Mahomes Agrees to Reworked Contract With Kansas City Chiefs, Gets Historic Payday
Patrick Mahomes is now making more money than any other quarterback in the NFL.
Patrick Mahomes is arguably the best player in the NFL, and now he's getting paid like it. According to multiple reports, the Kansas City Chiefs quarterback has agreed to the terms of a restructured contract and will earn $210.6 million between 2023 and 2026, the most money in NFL history over a four-season span. Mahomes' agent told Adam Schefter of ESPN that his compensation for those years is now guaranteed.
In the summer of 2020, Mahomes signed a 10-year, $450 million contract extension to become the NFL's highest-paid player. While no other player has topped the contract in terms of value, several quarterbacks who recently signed new contracts were getting higher average annual pay than Mahomes. Lamar Jackson, Jalen Hurts, Justin Herbert and Joe Burrow are four quarterbacks who signed new deals this year, and it left Mahomes as the eighth highest-paid player at his position before the new agreement. Mahomes' current contract ends after the 2031 season.
The Chiefs and Patrick Mahomes have restructured his agreement, giving him $210.6 million between 2023 and 2026, the most money in NFL history over a four season span. His compensation for those years is now guaranteed. Also, the Chiefs and Mahomes plan to re-visit the agreement… pic.twitter.com/7a2vlt9Si2

— Adam Schefter (@AdamSchefter) September 18, 2023
"I don't know that there's really a way to quantify it financially, and no matter what he makes over his career, one way or another, he'll be underpaid," Chiefs chairman Clark Hunt said when asked about Mahomes' worth. Mahomes has become the face of the NFL based on what he's done the last five seasons. During that span, the 28-year-old has led the Chiefs to five AFC Championship appearances, three Super Bowls and two Super Bowl wins. Mahomes has also won two Super Bowl MVP awards and two NFL MVP awards.
This year, Mahomes is not off to his best start, throwing for 531 yards with four touchdowns and two interceptions with an 88.1 rating in two games. In July, Mahomes spoke to Nate Burleson of CBS Mornings and talked about being the villain due to his success.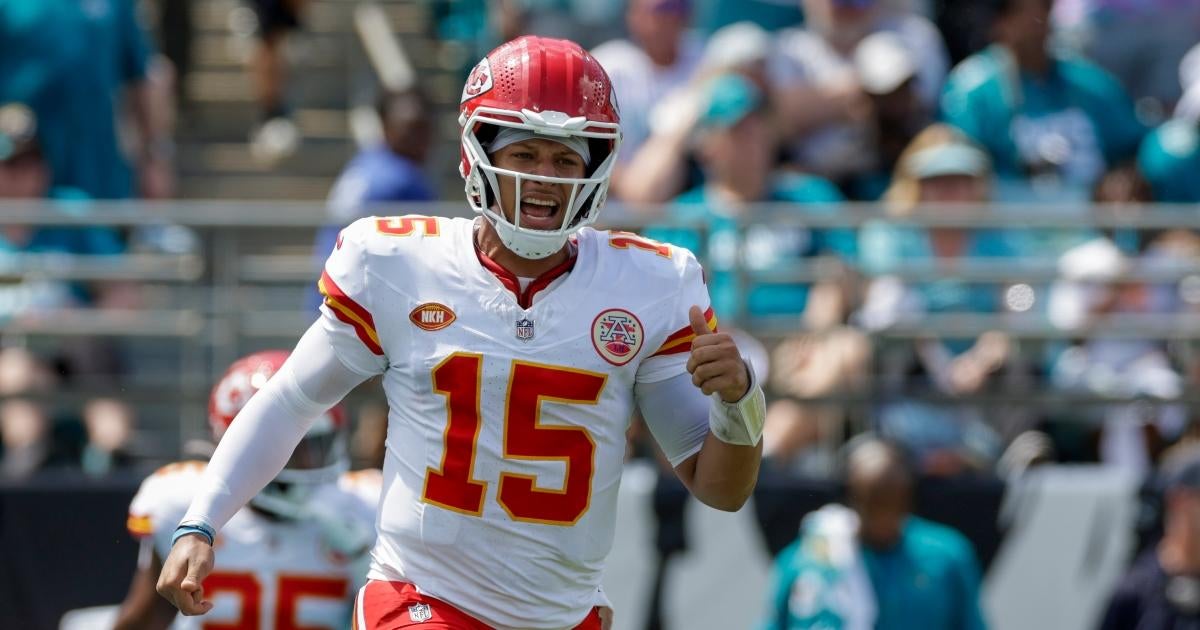 "Obviously, it's cool at Arrowhead (Stadium) — be the hero and win the games and be able to host the AFC Championship trophy," he explained, per PEOPLE. "But it's just as fun, no offense to any of my division opponents, to go to their places and win those games." Mahomes added, "Both are great. But even though I hide the smile, I like being the villain sometimes."
0
comments