Who Is Doll on 'The Masked Singer' Season 9, Episode 7?
The Masked Singer has a new top contestant. During this week's special '80s Night episode, Doll came out and instantly impressed the judges. She won the battle royale competition at the end of the night, meaning she got to keep her mask on. However, the clue package gave away some helpful hints about her identity. Who are they? Check out the clues and guesses from Doll's debut (if you haven't already been watching via FuboTV or another live service).

Performances and Song Picks
Episode 7: "Don't You (Forget About Me)" by Simple Minds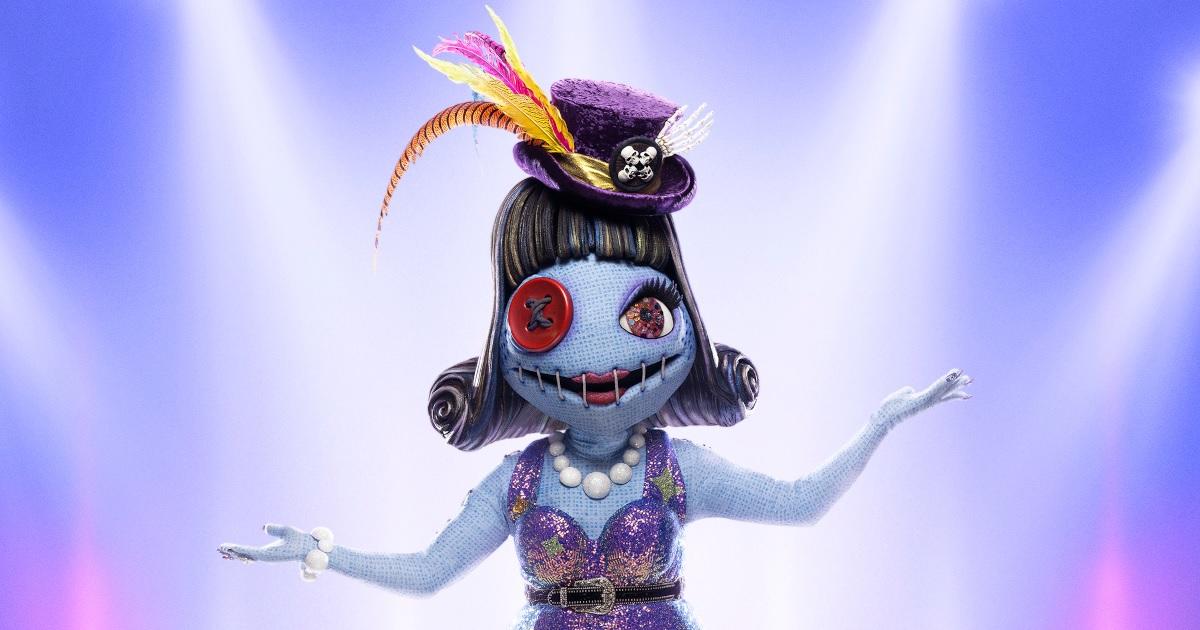 Show Clues
Episode 7 monologue: "Hi, I'm Doll! I heard it was '80s night, which, makes me feel good and right at home. Growing up, my life was surreal. Maybe a little rocky. I was a weirdo, and when it came to my voice, forget about it! No one wanted to hear it. Until one day, I found other lost, misfit dolls and we started our own crew. My toy troupe and I were having such a good time, but the man came in and said we were too strange and tried to knock us out. But they didn't know who they was dealing with. So, I marched step by step into their playground and schooled them all. So this one's for all you unforgettable, freaky deeky dolls who've ever been told you were expendable. Would you love me? I love me."
Episode 7 Visual Clues: The clue package showed Doll in a box with a "try me" button. There was also a Playbill for "Guys as Dolls" and there was hairspray being applied to her. A farmhouse was full of animals. The "Guys as Dolls" suggested this is actually a male performer in the costume. There was also a lipstick kiss.

Episode 7 On-stage Clue: Erik Estrada came onstage to deliver this clue. He wrote "Ghostwriter" on a ticket. "While my movie career is scary, it's my work with a multi-Grammy-winning artist that still blows me away," Doll said.

Hair we are with a clue from #DollMask... what does it mean to you? 👀 #TheMaskedSinger pic.twitter.com/iLPRh19U6A

— The Masked Singer (@MaskedSingerFOX) March 30, 2023
The Guesses
Robin Thicke: Gene Simmons
Jenny McCarthy Wahlberg: Vince Neill, Tommy Lee, Nikki Sixx (anyone in the Motley Crue family)
Ken Jeong: Donnie Wahlberg (who was previously on the show as Cluedle Doo and was in the audience, so it definitely wasn't him)
Nicole Scherzinger: Sebastian Bach (of Skid Row)

Our Guess: Of all the guesses from the panelists, Sebastian Bach sounds like a good pick. The Skid Row frontman has worked on Broadway, including The Rocky Horror Picture Show. The lipstick kiss in the clue package could be a reference to this as well, since Rocky Horror famously features lips on the poster and in the movie. The "schooled them" comment in the clue package could also be a reference to Bach's band The Last Hard Men recording a cover of Alice Cooper's "School's Out" for the Scream soundtrack in 1996.
However, we're going with Twisted Sister frontman Dee Snider. The red lipstick could actually be a reference to Snider's famous look during the 1980s, which included lipstick. In 2012, Snider released a collection of Broadway classics, following his time on Broadway in Rock of Ages.
The unmasked celebrities in Season 9 so far are Lele Pons (Jackalope), Malin Akerman (Squirrel), Michael Bolton (Wolf), Grandmaster Flash (Polar Bear), Debbie Gibson (Night Owl), Howie Mandel (Rock Lobster), Sara Evans (Mustang), Dick Van Dyke (Gnome), Holly Robinson Peete (Fairy), and Alexa Bliss (Axolotl). George Wendt (Moose) and Christine Quinn (Scorpio) were unmasked earlier in the night.
How to Watch
The Masked Singer airs on Wednesday nights at 8 p.m. ET on Fox. If you don't have a traditional cable package, FuboTV allows you to watch The Masked Singer live (there's even a free trial available). Additionally, all episodes of The Masked Singer are available on Hulu the following day.
0
comments