Spring Lego Deal: Get This 368-Piece Easter Basket Lego Set For Free
Yes, you can get a free Lego set for Easter, featuring an Easter bunny and tulips in an adorable Easter basket. We'll tell you how.
Each product has been independently selected by our editorial team. We may receive commissions from some links to products on this page. Promotions are subject to availability and retailer terms.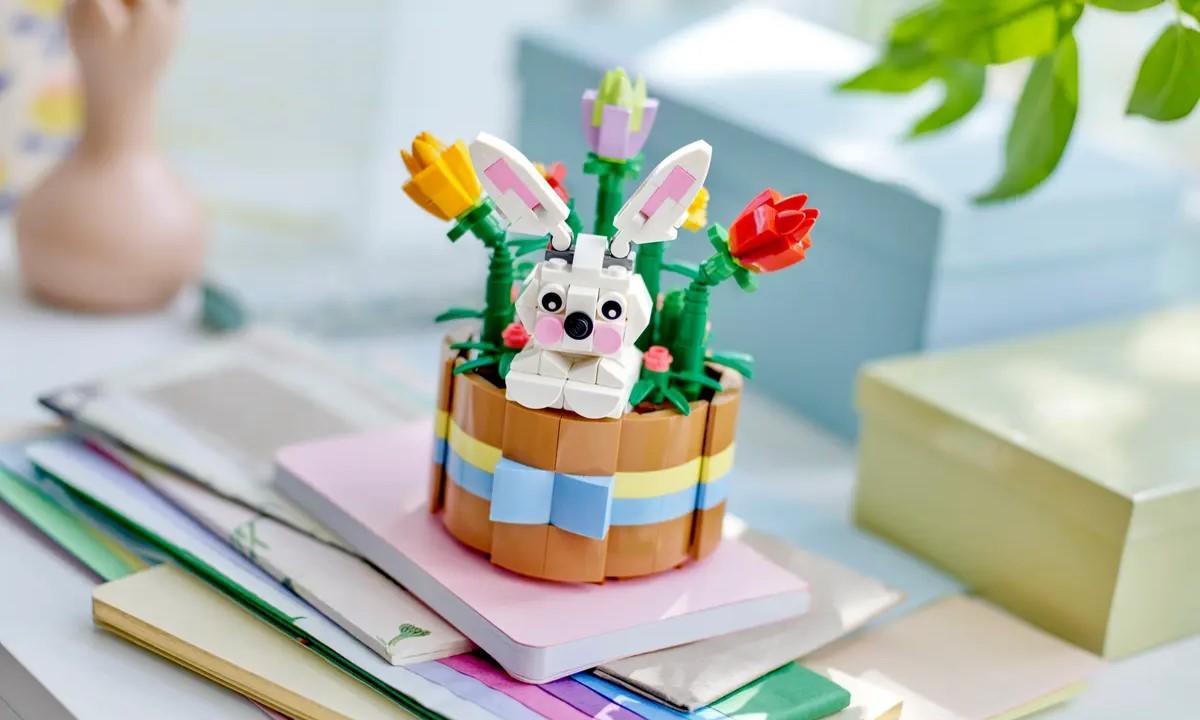 If you or a child in your life loves Legos, then this spring-themed, 368-piece Easter Basket Lego playset is a must-have. But, did you know that you can get this Lego set for free? That's right. Through April 9, Lego is offering this interactive building block set as a free gift if you spend at least $70 at the online Lego store. Little ones will love it, and it's the perfect springtime toy for any Easter gift basket.
How to get free Legos:
Spend $70 at the Lego store and receive a free Easter Basket Lego playset
Shop the Lego store now
Ideal for ages nine and up, you and your kids can build this nearly 400-piece Lego set from the ground up. An adorable white bunny sits in a brown basket tied with a yellow and blue ribbon, surrounded by red and yellow tulips and other spring flowers. But there are even more delightful surprises in store: the bunny's head rotates, and the ears bend! How fun is that? Plus, once the Easter Basket Lego set is complete, you can use it as an Easter decoration for the entire spring season.
And no worries, if you aren't interested in spending $70 today, the Lego set is still on sale for $20.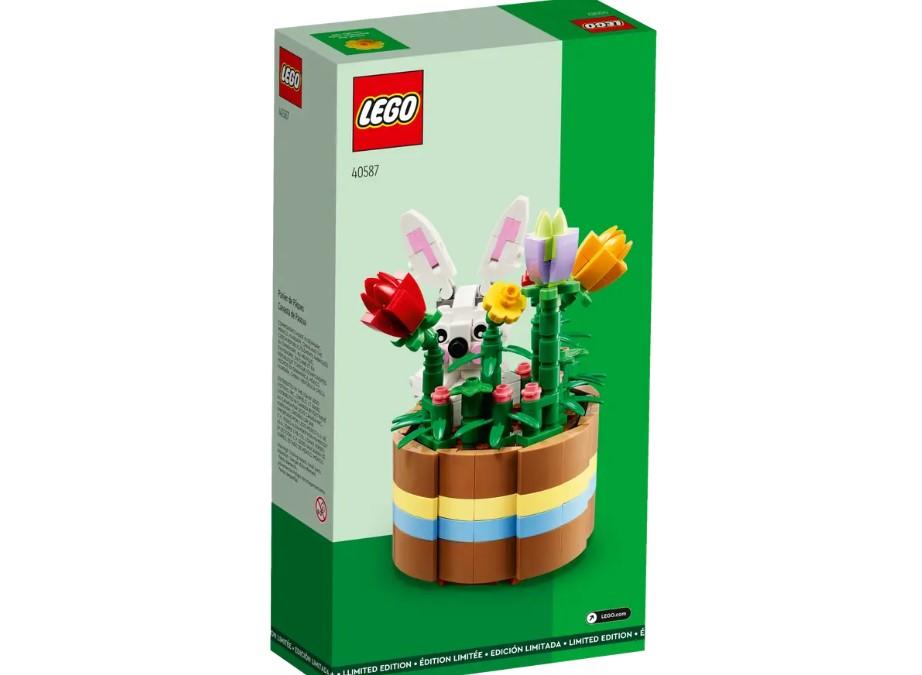 Limited edition Easter Basket Lego building block playset, $20
$20 at Lego
If you want to stay up to date with the latest Lego offerings and get free gifts and big savings on Lego products, sign up to become a VIP member at Lego.com today. And if you need help deciding what to buy to get the free Lego gift, we can help with great, on-sale Lego suggestions below. Buy Lego sets and get free Legos, spending at least $70, to get access to this limited edition Easter basket.
Legos for Easter basket gifts
Looking for Lego sets to earn your free gift with purchase, or just want ideas on Easter presents for kids? We've got you covered. Keep reading to see the best Lego playsets for spring 2023.
Lego Bird's Nest playset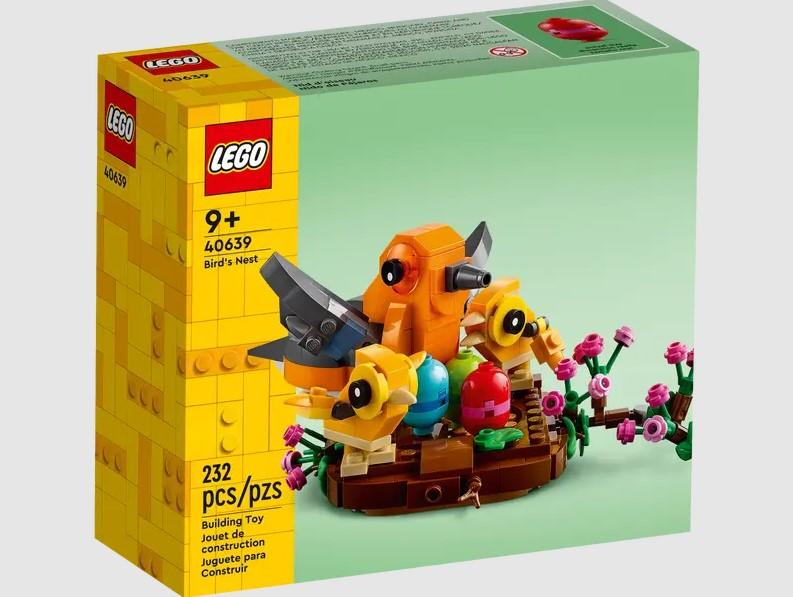 This 232-piece bird's nest Lego set is for ages nine and up, and has space for a mama bird, two chicks and three Easter eggs. All of the birds and eggs can be removed and the birds' wings can move, too. Let your baby birds fly and build this cute spring Lego set.
$13 at Lego
Lego Daffodils set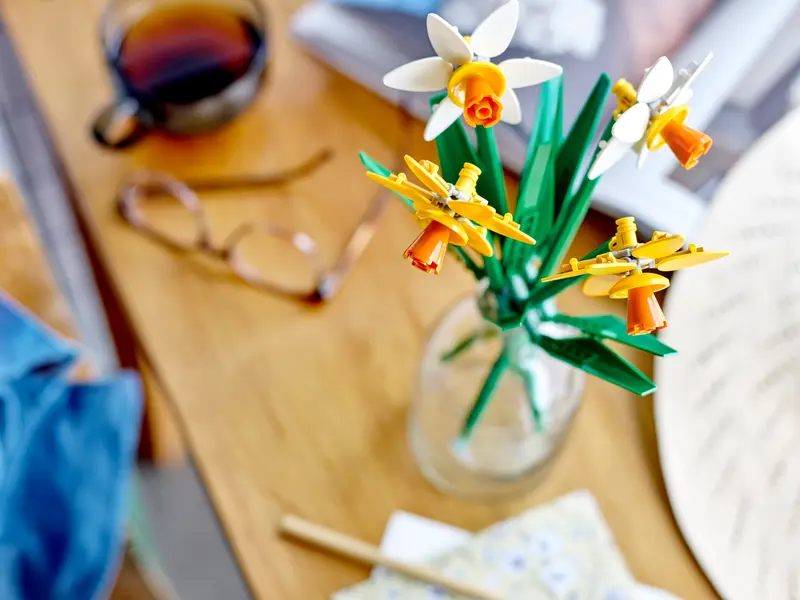 This Lego set for adults is perfect because it adds flair and glamour to any room. It has four stems and leaves, and buildable daffodil flowers in yellow and white. Put them in a vase for a display of flowers that won't die. Lego also has sunflowers, roses (as seen on Abbott Elementary) and tulips available too in their botanical Lego collection.
$13 at Lego
Lego Eiffel Tower set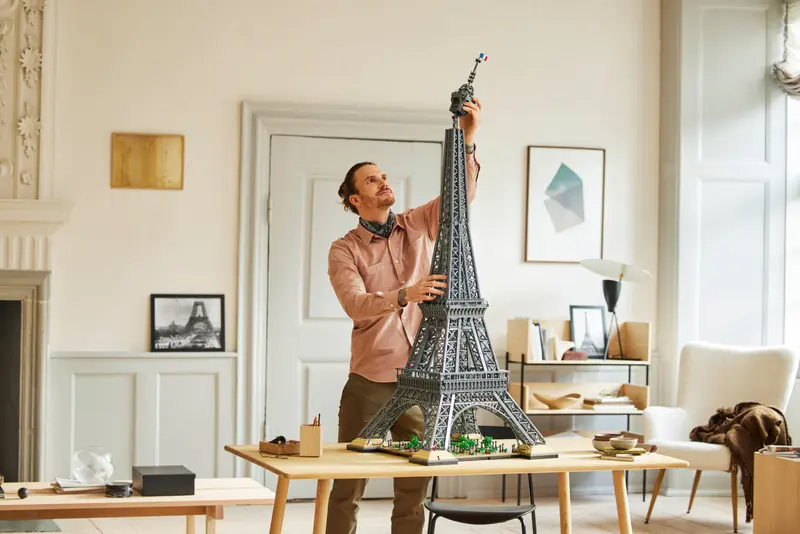 Okay, so, this Lego set is for Lego experts only. With 10,001 pieces, you can build the most famous icon in Paris: The Eiffel Tower. Currently the bestselling Lego set on the Lego.com website, you can recreate the breathtaking French monument in four different parts. There are real Parisian benches, shrubs and more for decoration. This Lego Eiffel Tower is almost five feet tall and is part of the Lego Travel and History series. If you're a real Lego fan, you can't miss this one.
$630 at Lego
Lego 4x4 Off-Roader Adventures playset
Perfect for rough-and-tumble kids ages six and up, this 4x4 Off-Roader Adventures Lego set is a lot safer than a real 4x4, but just as fun. With 252 pieces, the off-roader vehicle comes with real mega-suspension and huge off-road tires.
Lego 4x4 Off-Roader Adventures playset, $30
$30 at Lego
Lego 4-stud brick drawer
Finally, where are you or your children going to keep all those Lego pieces once you buy them? If you're looking for a Lego storage solution, these giant-Lego brick drawers are the obvious and ideal solution. You'll know exactly what's in them! But since they are also actual Legos, you can buy more than one of these drawers (in eight color options) and stack them. How cool is that? There is a five-brick drawer maximum due to how popular these Lego drawers are.
$30 at Lego
0
comments