Mario Day is Today. Tons of Super Mario Games are on Sale Now
Each product has been independently selected by our editorial team. We may receive commissions from some links to products on this page. Promotions are subject to availability and retailer terms.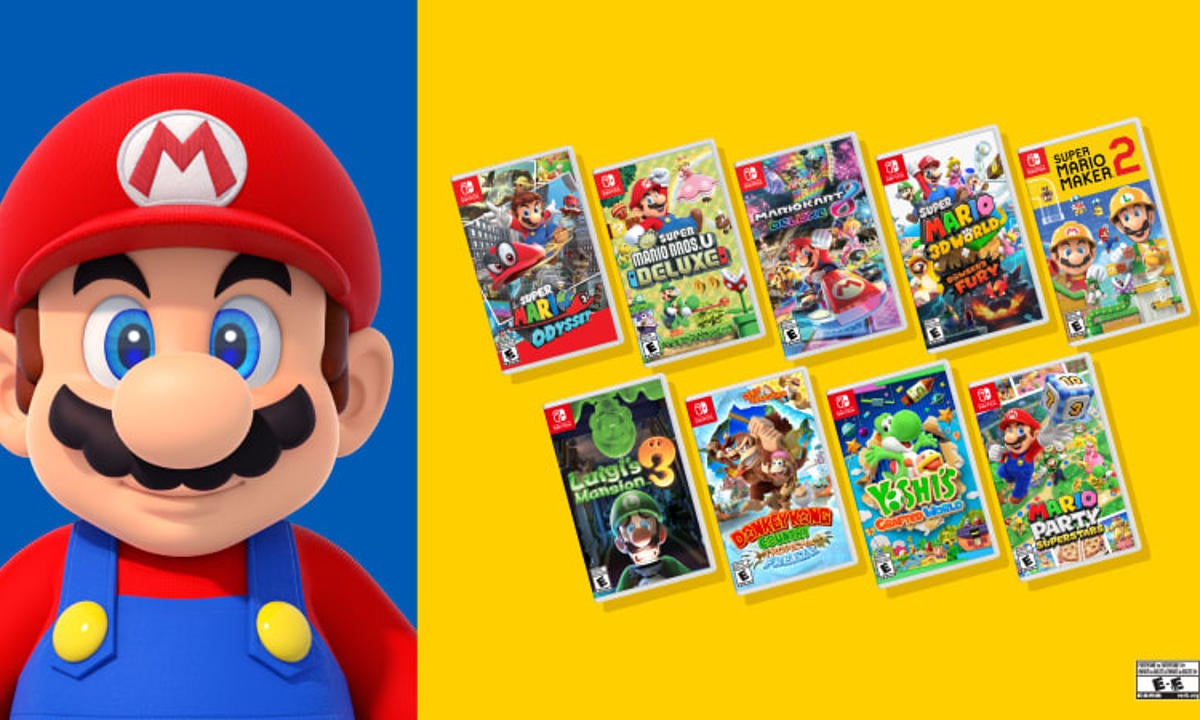 Happy Mario Day! If you're a gamer, you probably already know that March 10 is when Mario Day is celebrated each year. And to honor the holiday, Best Buy is offering unique deals and sales on Super Mario Bros. games from Nintendo. These deals only last until March 12 through the weekend, so you need to shop now before they're gone. Deals on Nintendo Switch games don't happen every day -- only on Mario Day -- so hurry.
Our picks:
Not only is Best Buy offering sales on the prestigious Super Mario Odyssey pictured above, but you can also get Luigi's Mansion, Mario Kart 8, Donkey Kong Country: Tropical Freeze, Super Mario Maker 2, Mario Party Superstars and more. All the games are rated E for everyone -- because everyone deserves to play a Super Mario game.

Don't miss out on these incredible Best Buy offers on beloved Nintendo video games. Celebrate MAR10 Day with big savings on your favorite Super Mario games. Plus, find even more savings at Best Buy here.
Best Buy deals on Super Mario games
If you're looking for Mario Day sales on top Nintendo games from Best Buy, you've come to the right place. All your favorite Nintendo standards are available at a discounted price but only until March 12 -- so, shop now. All of these are compatible with the Nintendo Switch or Nintendo Switch Lite.
Super Mario Odyssey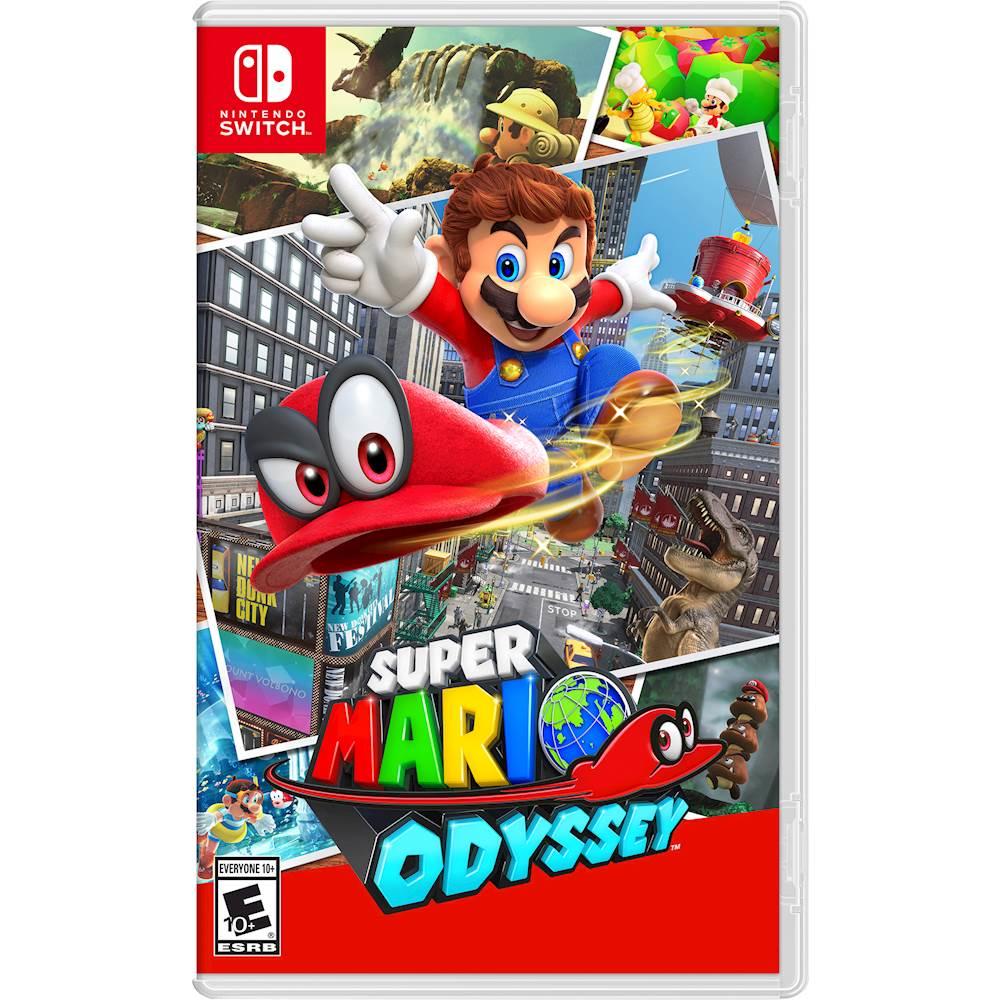 Join Mario on a globetrotting adventure -- or odyssey, if you will -- across magical lands to rescue Princess Peach from Bowser. Collect moons to power up your airship and explore the far, dark corners of the Mushroom Kingdom in this sandbox-style game.
Super Mario Odyssey Standard Edition for Nintendo Switch, $40 (reduced from $60)
$40 at Best Buy
Super Mario Maker 2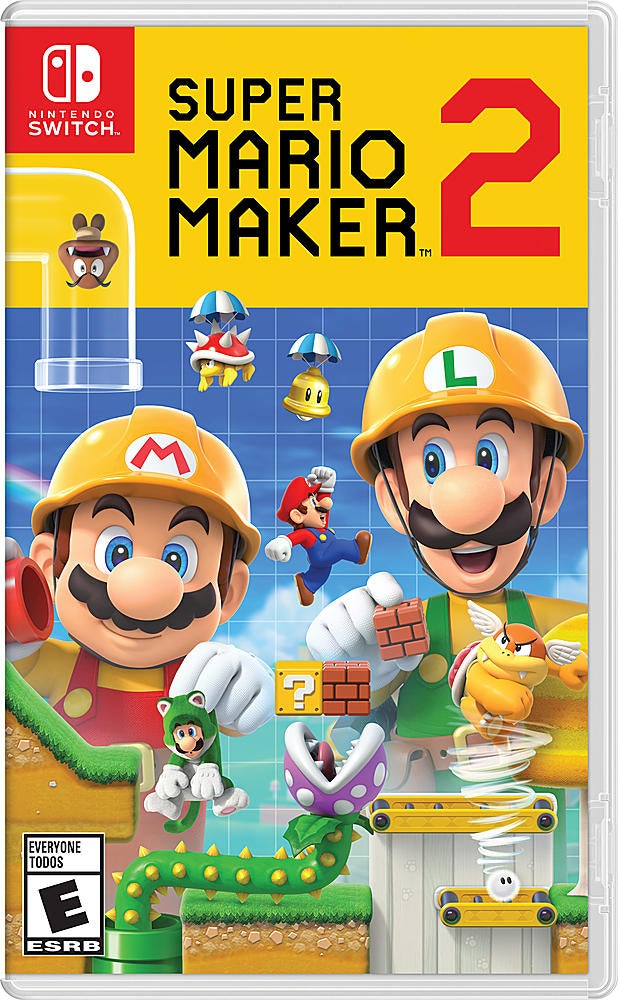 Want to create your own Mario game? Now you can with Super Mario Maker 2, where you can play, create and share your own side-scrolling Super Mario courses in the vintage style of the game. You can play in single-player story mode or enjoy multiplayer mode with a Nintendo Switch Online membership so you can share and upload your own courses and play others' courses too. Track rankings, dress up your Nintendo Mii, and create worlds to the extent of your imagination in this acclaimed game.
Super Mario Maker 2 for Nintendo Switch, $40 (down from $60)
$40 at Best Buy
Mario Party Superstars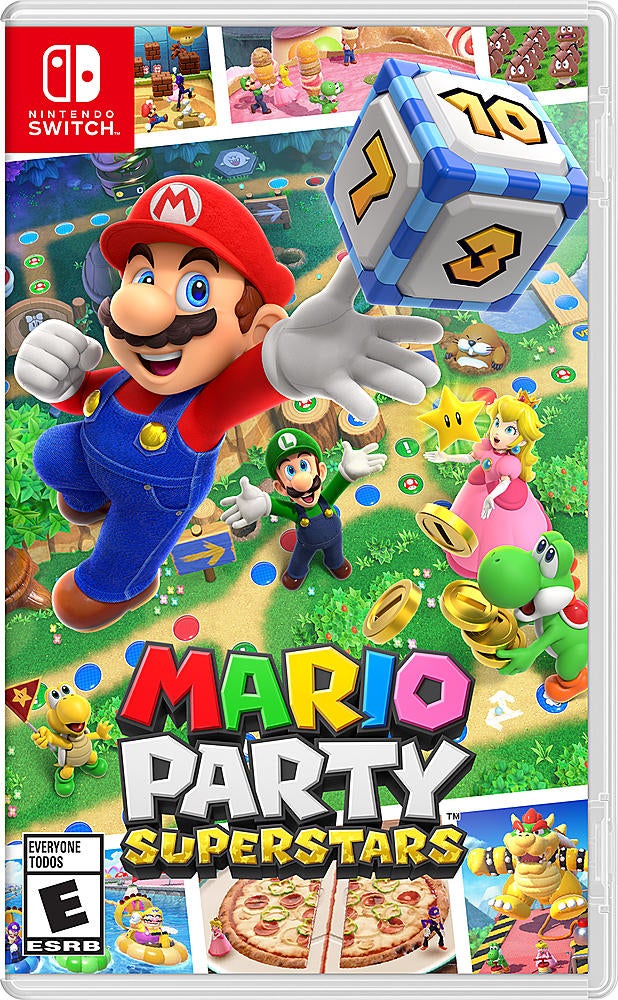 All the classic Nintendo 64 Super Mario Party games are here in one game. Perfect or parties, have your friends bring their extra Nintendo Switch joy-con controllers to play locally, or sign up for Nintendo Switch Online and play with people all over the globe. This one will bring back memories and form a few new ones, too.
Mario Party Superstars for Nintendo Switch, $40 (down from $60)
$40 at Best Buy
Mario Kart 8 Deluxe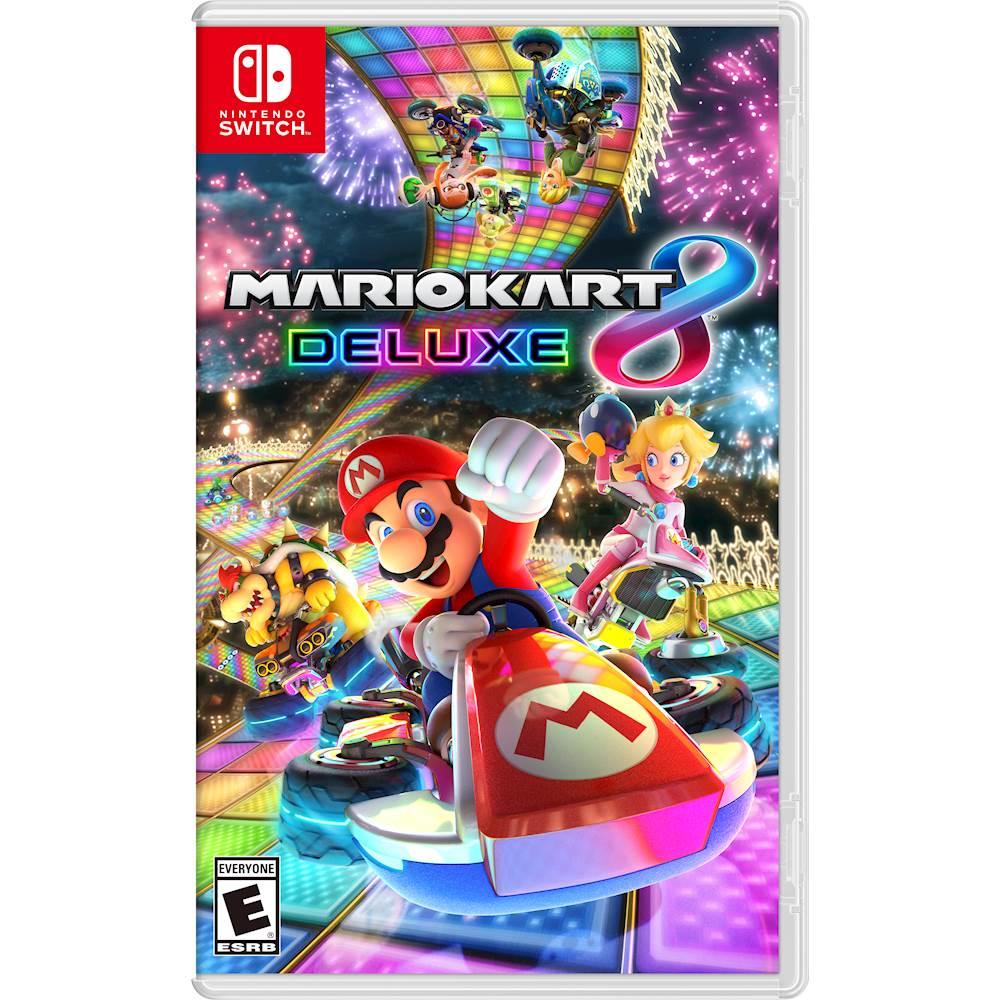 Speaking of bringing back memories, is there anything quite like Mario Kart when playing with friends? Nothing else comes close. Race your friends in four-player multiplayer road and try to force each other off the road in battle courses. If you're playing with kids, they have a smart steering feature to help make the driving simple enough for a novice to do it -- no falling off the track. Nintendo characters, like King Boo, Dry Bones and Bowser Jr., all appear in the deluxe, modern version of the classic racing game.
Mario Kart 8 Deluxe for Nintendo Switch, $40 (down from $60)
$40 at Best Buy
Other video games on sale for MAR10 Day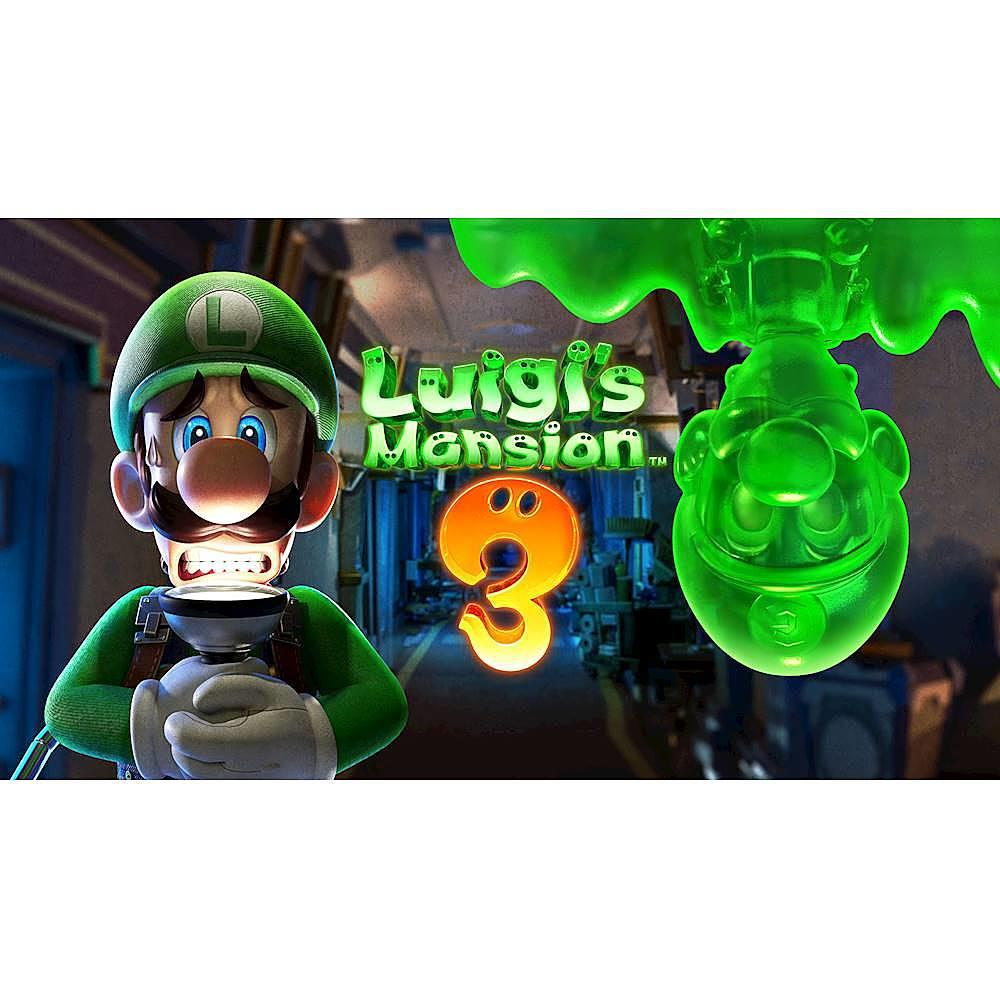 Maybe you like Luigi, Yoshi or Donkey Kong more than Mario. Even though we're celebrating Mario on March 10, we won't tell -- and in fact, Best Buy is still offering deals on games that don't star our favorite Italian plumber with a red hat. Luigi's Mansion is like Super Mario Bros. meets Ghostbusters in this third version of the beloved game. Luigi isn't second-class to Mario in this Nintendo Switch game! Play the story solo or join up with eight players (globally with Nintendo Switch Online or locally with friends) in the ScareScraper for spooky fun.
Luigi's Mansion 3 (digital) for Nintendo Switch, $40 (reduced from $60)
$40 at Best Buy
There are plenty of more games discounted for Mario Day at Best Buy. Don't miss out if you love these classic Nintendo characters.
See also:
Best Buy Deals for March 2023: Don't Miss These Special Offers
0
comments