Shania Twain Debuts Long Platinum Blonde Hair in Bold Transformation
Shania Twain marked the release of her new album, Queen of Me, this past Wednesday. The country superstar appeared on the red carpet at Republic Records' release party with a surprising new look. While Twain has sported some wild hair in recent years, including a shorter pink look and a black mohawk, her blonde look is a stark difference.
According to Page Six, Twain sported a long platinum blonde look in an orange silk outfit alongside others at the party. "I'm way more fearless than I would've been [before]. Years ago, I would've been more conscientious about, 'Is this too over-the-top?" she told InStyle in an interview in January. "I'm more adventurous now and I'm just excited about what is new and what I can experiment with. I just love fashion for that."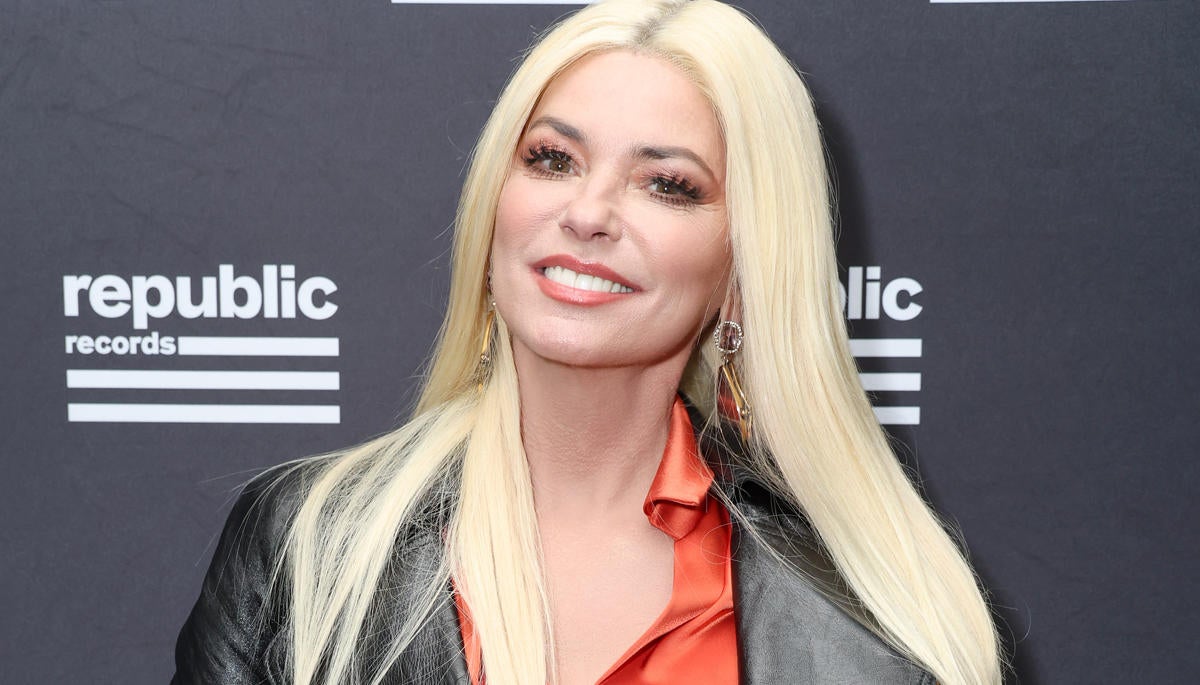 She echoed these sentiments while speaking with PEOPLE back in December. "I am a woman in my late 50s, and I don't need to hide behind the clothes. I can't even tell you how good it felt to do nude shooting," she said about her topless cover of her new single, "Waking Up Dreaming." "I was just so unashamed of my new body, you know, as a woman that is well into my menopause. I'm not even emotional about it; I just feel okay about it."
Since her return to the spotlight in recent years, with a Las Vegas residency and the new album, Twain has been all over the place. The country icon has seemed to transcend the genre to become more of a cultural force within music, fashion, and other things.
Twain is sharing the stage with some of today's biggest names, like Kelsea Ballerini and Harry Styles, updating some of her classics for televised performances, like at the People's Choice Awards, and grabbing headlines all over.
And she seemed to make it all happen while in the middle of a pandemic. She wasn't lucky enough to avoid the COVID-19 virus, actually needing to be airlifted to the hospital while battling the sickness. According to the singer, she was "pretty much dying" during the bout of the disease, something that many can relate to nowadays.
0
comments