The Best Finds Under $100 From Goop's Annual Valentine's Day Gift Guide
Each product has been independently selected by our editorial team. We may receive commissions from some links to products on this page. Promotions are subject to availability and retailer terms.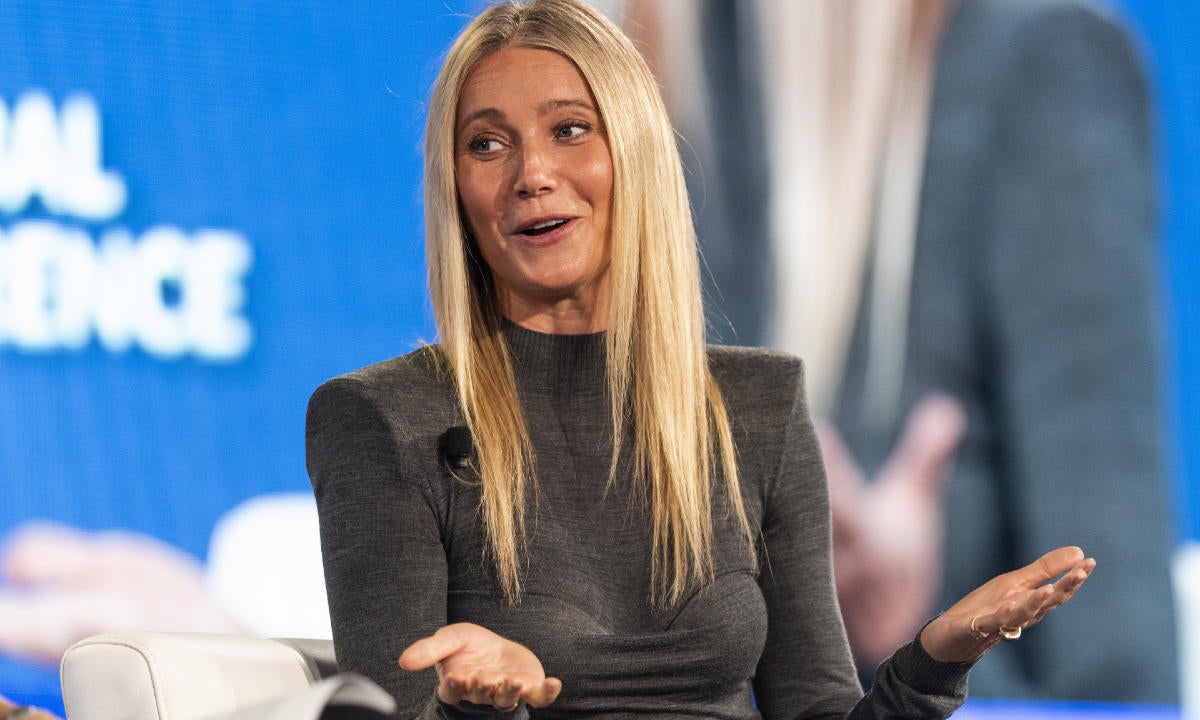 Goop, the lifestyle brand led by actress and businesswoman Gwyneth Paltrow, has become a bit notorious for selling luxury products that are often out-of-reach for the average consumer. However, in its annual Valentine's Day gift guide, we were surprised to see so many options that were surprisingly affordable -- or dare we say, inexpensive? In fact, a lot of the items are on sale directly from the Goop store. If you're looking for an elegant, special Valentine's Day gift that seems fancy without the fancy price tag, check out our favorites from the Goop Valentine's Day Gift Guide. Psst: they're all under $100.
Our faves at a glance:
The products that Goop sells are actually really great, and the Valentine's Day gift guide is next level. These items are indulgent, romantic and attractive -- it's like the perfect winning gift no matter what you choose. And you'll still have enough money leftover for a nice V-Day dinner. The gift guide does include more extravagant gifts, like travel excursion packages and $7,900 necklaces, but there are even more items at reasonable price points.
The Goop roundup for Valentine's Day has gift ideas for every budget. We mean it. So, keep reading to see these surprisingly affordable gifts. You don't have to buy a candle that smells like the most intimate parts of Gwyneth Paltrow's body, but you can if you want to.
Under $100 gifts from the Valentine's Day Goop gift guide
You don't have to have Gwyneth Paltrow's money to make someone you love (or yourself) feel like you are with an extravagant, unique luxury gift from Goop.
Rose quartz soothing face massage roller
This face roller promotes circulation, cools your skin and can help reduce puffiness and even the appearance of under-eye bags. And it's made with real rose quartz, too.
Goop Beauty rose quartz soothing face massage roller, $14 (down from $45)
$14 at Goop
It doesn't stop there. Goop has tons of other unique skin nourishing items that would make a perfect Valentine's Day gift without you needing to go broke.
Sexual wellness ear seed kit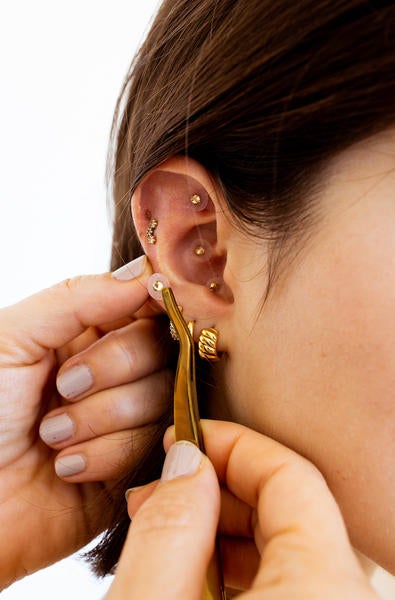 What's an ear seed? Well, in traditional Chinese medicine, it's believed that putting pressure on certain points on the body, especially the ear, can assist in simulating the body and mind. In particular, these ear seeds claim to support sexual wellness. You use tweezers to place self-adhesive rose-gold-plated "seeds" on the various parts of the ear, consulting the included auricular so you know where to put them according to your needs.
We don't know if any of that works, but we do know that the ear seeds look absolutely adorable and stay put for three to five days. So, you can bedazzle your ears and maybe get a few benefits along the way. This is truly a Goop-inspired gift.
Wthn sexual wellness ear seed kit, $45
$45 at Goop
There are plenty of more risqué gifts from Goop where that came from. Spice up Valentine's Day with these erotic gifts made for a fun night.
Goopgenes clean nourishing lip balm trio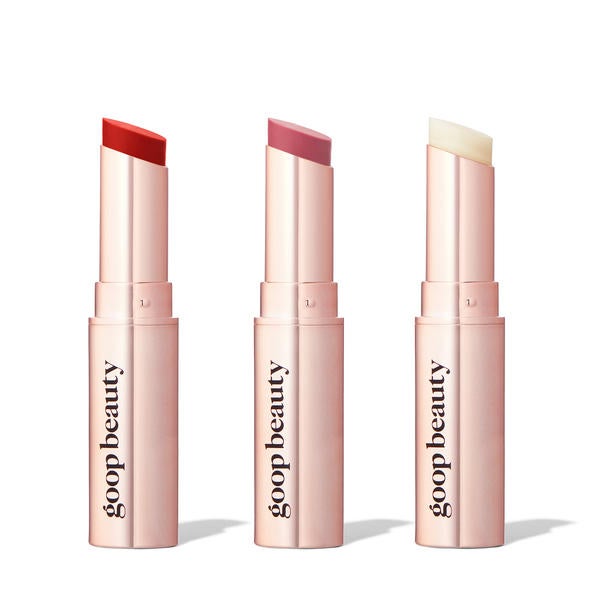 Clean makeup is all the rage, and Goop has great deals on it. This set boasts three lip balms made from coconut, argan, castor seed, jojoba and sunflower oils, as well as pomegranate extract and shea butter. There are two different sets: one with cooler tints like peony and tomato, the other with warmer tints like rose and garnet, and both come with the original clear balm too. Plus, they're consumer-tested and dermatologist-approved.
Goop Beauty Goopgenes clean nourishing lip balm trio, $48
$48 at Goop
There are so many clean makeup options made from natural ingredients on the Goop Valentine's Day gift guide. Don't stop at just the lip balm trio.
Goop Home 10" and 12" frypan set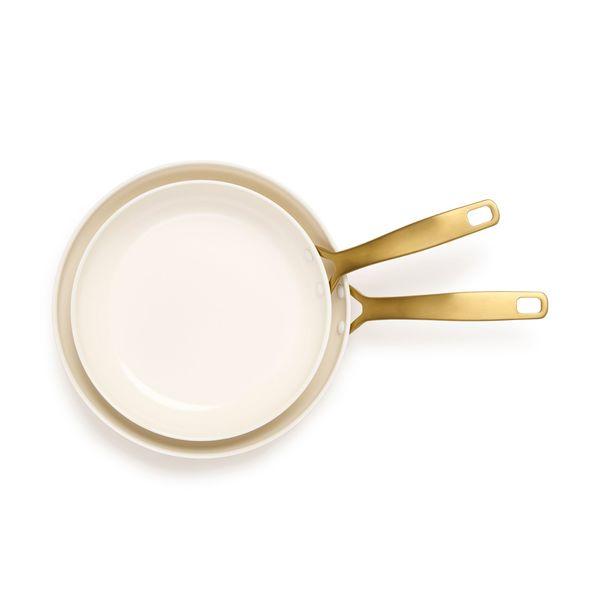 This set comes right in at $100, but it's worth the higher price tag. These gorgeous pans are a creamy ecru color and come with gold-plated handles. They are made entirely from nontoxic, nonstick, dishwasher-safe materials with a coating that is derived from sand. There are no "forever" chemicals here that could leach onto your food -- no PFAS, PFOA, lead or cadmium. They're damage-resistant and won't release any harmful fumes. Whip up a delicious Valentine's Day meal in style with these.
Goop Home 10" and 12" frypan set, $100
$100 at Goop
Want more gourmet, clean kitchen essentials from Goop? They cost even less than you think.
If this is all still a bit fancy or too much for your tastes, don't worry. We have lots of other Valentine's Day gift guides at every budget. All of our related Valentine's Day content and other gift ideas are at the links blow.
Related content:
0
comments