'Pioneer Woman' Ree Drummond Shares Special Message to Fans as New Episodes Air
Each product has been independently selected by our editorial team. We may receive commissions from some links to products on this page. Promotions are subject to availability and retailer terms.
Fans of "Pioneer Woman" Ree Drummond recently got a special message from the TV star, as new episodes of her show have begun to air on Food Network. In a post on her official Instagram account, Drummond shared some photos of dishes she'd been working on, including a soup and sandwich that look absolutely delicious. The beloved TV chef also wrote a lengthy caption about the new episodes of her show that just launched.
Related content: There's a Huge 'The Pioneer Woman' Kitchen Sale Happening at Walmart Right Now: Get These Essentials While You Can
"My new, I mean old, I mean new episodes of the old style, I mean original style not old style, show has been airing on Food Network for a few weeks now," she exclaimed. "Have you caught an episode yet? I really miss filming with my kids, but am also enjoying remembering to add (as an anecdotal example) pork shoulder to 'braised pork shoulder.' I was getting pretty scatterbrained there for awhile. It's also fun not having to worry about whether the cameras are all turned on and whether I remembered to take a still photo of each dish! (Fortunately my friend [Matt Ball] has to do that now...he took all of these pics!)"
Drummond then quipped, "Wait, what was I saying? Oh yeah!! A new episode of PW airs on Food Network tomorrow morning at 10 ET/9 CT! Ladd makes an appearance. If I used the literal description to tell you what kind of ranch work he and the cowboys are doing on the show, I would open myself up to wisecracks because the phrase has taken on a whole new meaning in recent years, so I will stop there and you can just tune in tomorrow to see. Happy weekend, friends!!"
In other big Pioneer Woman news, a brand new furry member recently joined the Drummond family. Back in early January, The Pioneer Woman blog revealed that Drummond's eldest daughter Alex adopted an adorable puppy named George. The outlet joked that Drummond "is officially a grand-paw-rent."
Alex and her husband shared some photos of George on Instagram, with the Pioneer Daughter writing in the post caption, "Our hearts will never be the same! Welcome to the fam, George."
Shop The Pioneer Woman kitchen sale at Walmart
Give fresh energy to your home and create the cottagecore kitchen of your dreams with The Pioneer Woman sale at Walmart. With these markdowns on gadgets, appliances, and tools, you can do it with a reasonable budget. Get these deals before they're sold out.
The Pioneer Woman two-slice toaster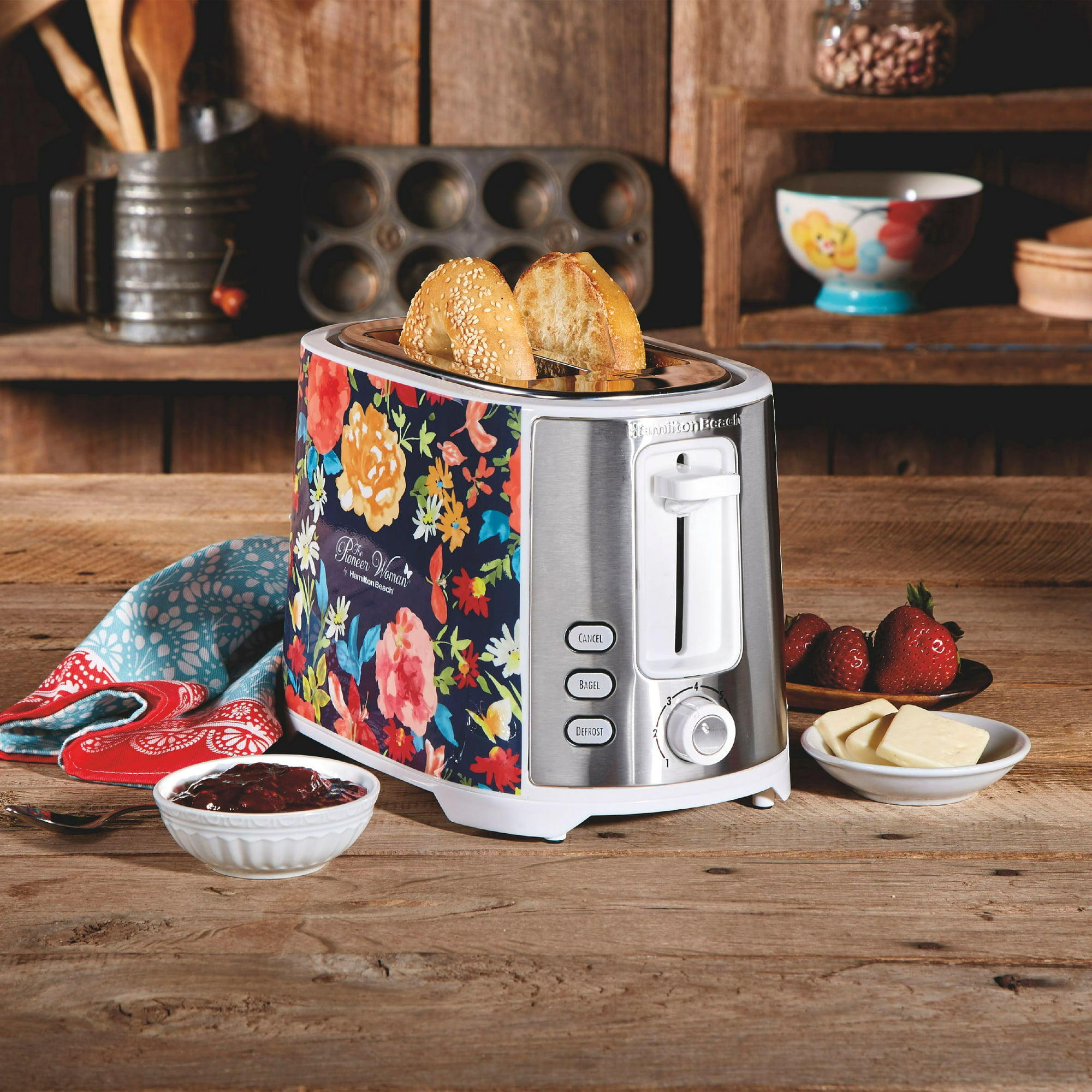 It's not for nothing that this toaster with a Fiona Floral pattern from The Pioneer Woman perfectly matches the coffee maker above. The toaster, in partnership with Hamilton Beach, features two extra-wide slots so it can fit thick bagels and Texas toast with ease. The high-lift boost will make it easier to grab your crisp, hot food item without fear of burning yourself.
The Pioneer Woman Fiona Floral extra-wide slot two-slice toaster, $20 (down from $30)
$20 at Walmart
The Pioneer Woman programmable slow cooker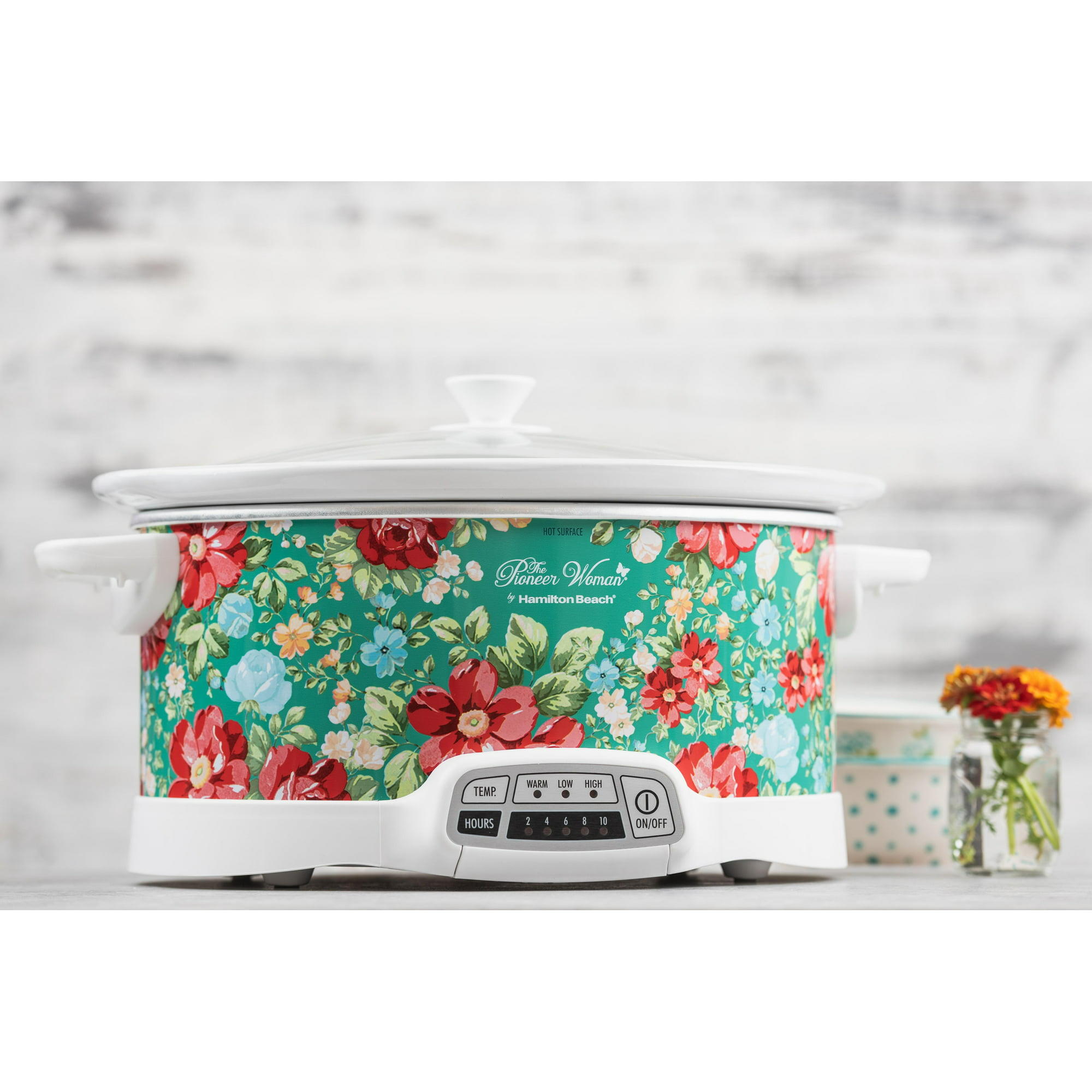 With a vintage floral pattern like this, you're ready for your favorite homemade recipes to cook slowly in this seven-quart slow cooker all day, filling your home with the scent of the tasty food you'll consume. But just because it's vintage-inspired doesn't mean it can't have modern features: You can program your cooking time to last from two to ten hours, from warm to low to high temperatures.
The Pioneer Woman Vintage Floral programmable seven-quart slow cooker, $40 (down from $45)
$40 at Walmart
The Pioneer Woman slow cooker pair
What goes perfectly with one large slow cooker? A pair of small slow cookers. Perfect for entertaining, taking to work or potlucks, you can make multiple dishes at once in this pair of 1.5-quart slow cookers. The patterns come in Fiona Floral and Vintage Floral, but both will make their surroundings feel cozy and old-fashioned.
The Pioneer Woman floral 1.5-quart slow cookers, set of two, $24 (down from $30)
$24 at Walmart
The Pioneer Woman single-shelf kitchen storage bin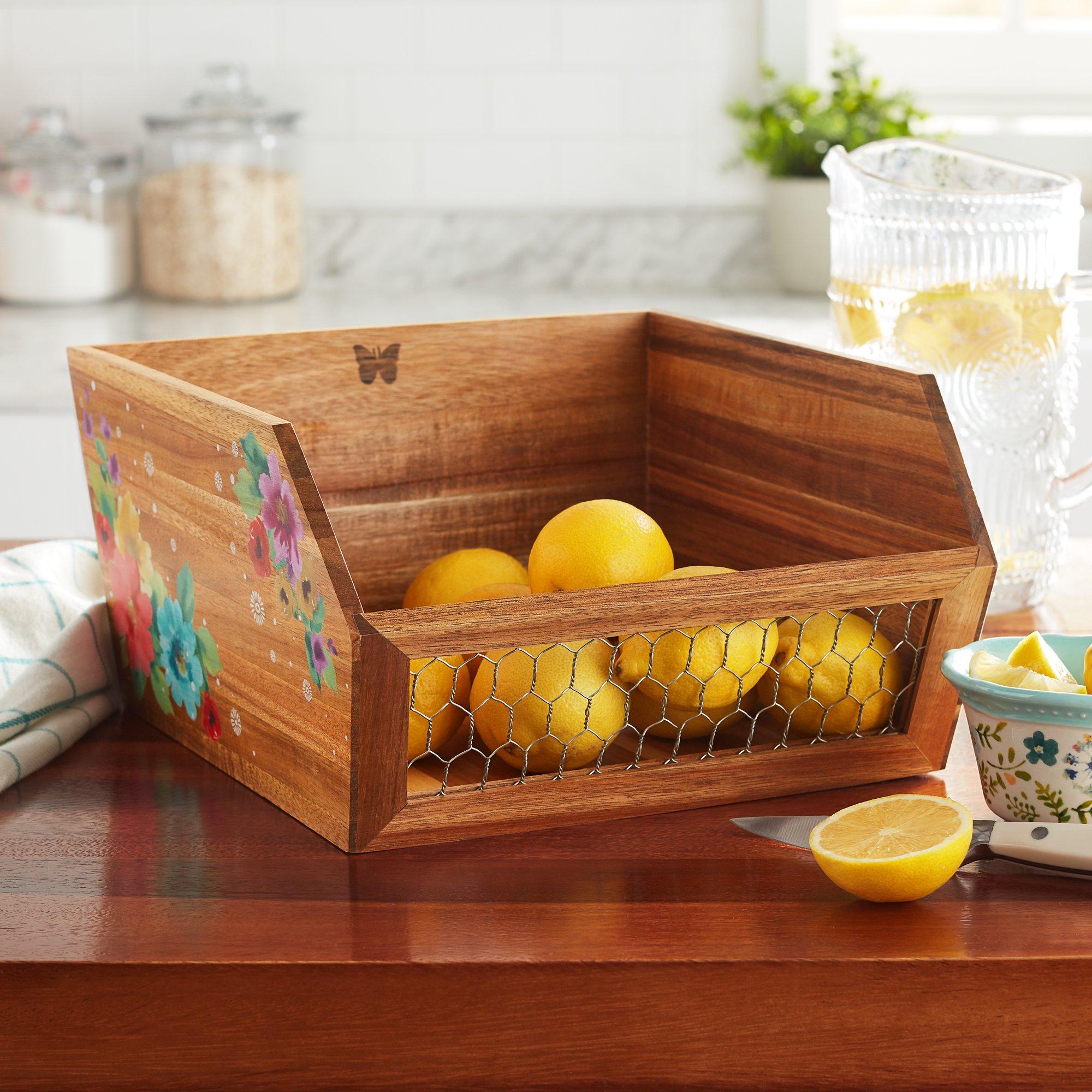 If you need more storage in your kitchen, you can do it in style with this open-top bin made from acacia wood and painted with a vintage floral pattern. The front panel is made with chicken wire, which definitely gives that farmhouse vibe.
The Pioneer Woman single-shelf open-top kitchen storage bin, $15 (down from $18)
$15 at Walmart
The Pioneer Woman two-piece plastic colander set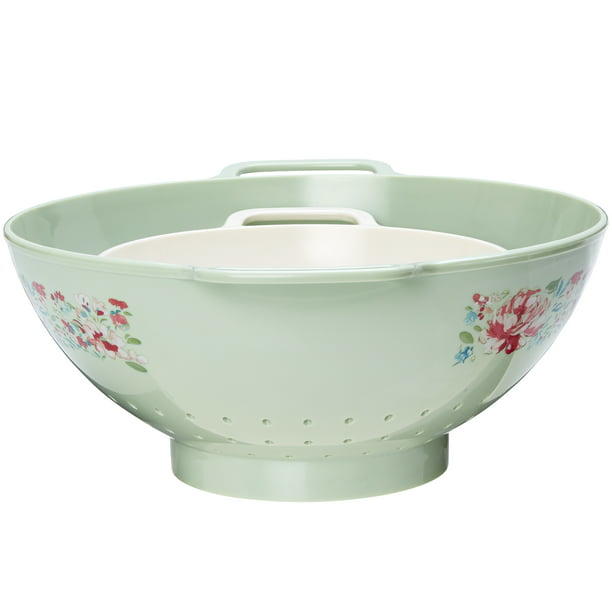 If you need new colanders, these two have a great vintage look -- they basically look like real antiques. The set comes with a three-quart colander and a one-quart colander for all your straining needs.
The Pioneer Woman Garden Party two-piece plastic colander set, $8 (down from $12)
$8 at Walmart
The Pioneer Woman FlexBrew single-serve coffee maker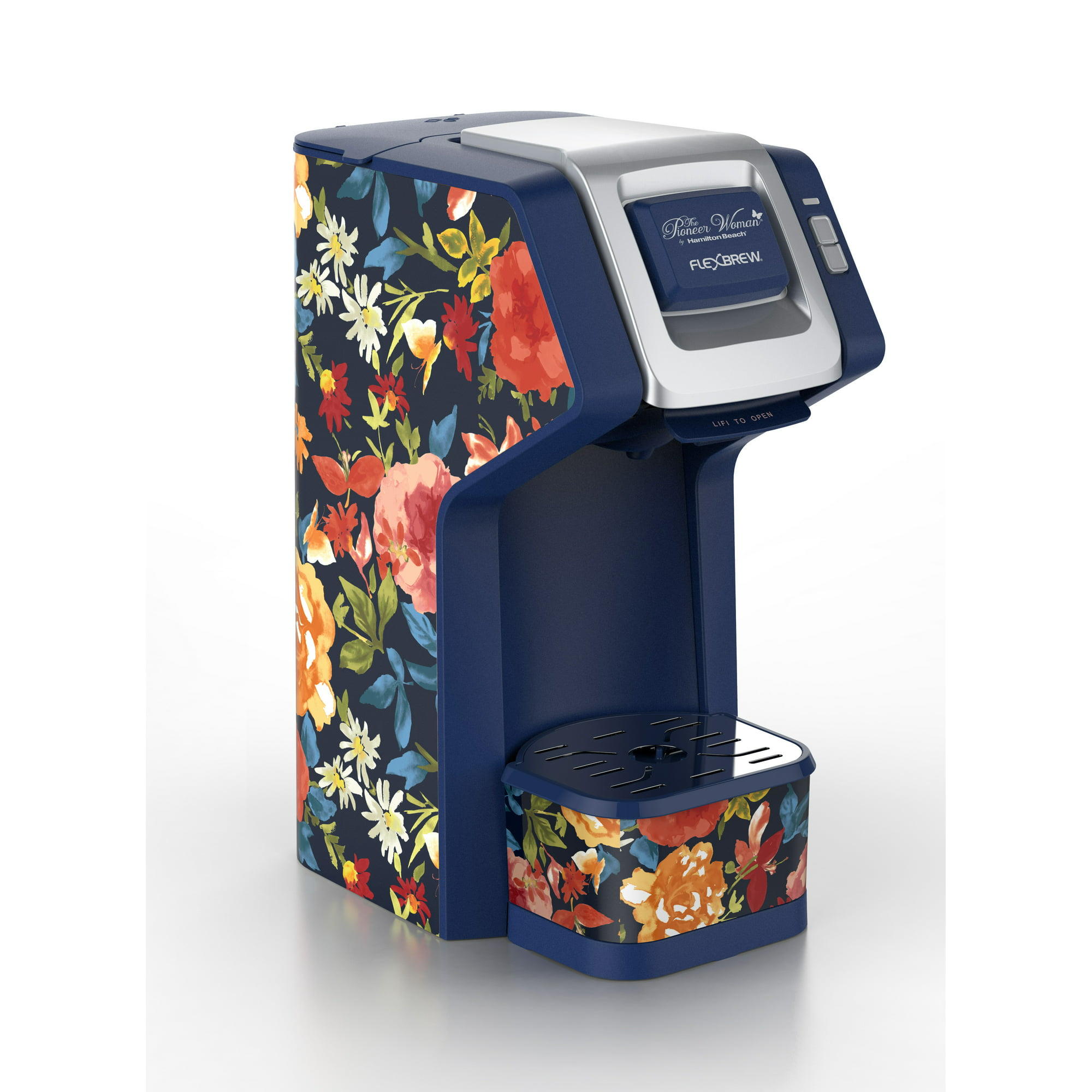 How about that blue floral pattern? For those of us who love our Keurigs but wish they added a bit of a homier ambiance to our kitchens, The Pioneer Woman is to the rescue. Nothing sterile-looking or clunky here. Plus, with FlexBrew, you can use ground coffee or coffee pods -- whichever you prefer. Make up to 10 ounces with a single-cup pod or 14 ounces with ground coffee.
0
comments
The Pioneer Woman Fiona Floral FlexBrew single-serve coffee maker, $50
$50 at Walmart
Other items from The Pioneer Woman to upgrade your kitchen
Want to keep shopping? Your country-inspired kitchen upgrade doesn't have to end here. Check out these other top-rated kitchen essentials from The Pioneer Woman at Walmart.