Mark-Paul Gosselaar Is Totally Transformed 30 Years After 'Saved by the Bell' Ending
Mark-Paul Gosselaar is one of the most prolific alumni from Saved By The Bell, but without his classic 1990s look fans may not recognize him. Gosselaar is still best known to most for playing Zach Morris from 1989 to 1993 (and later on in the show's continuations), but he has worked extensively in Hollywood since then. Read on for a look at Gosselaar now and the latest projects he has been working on.
Gosselaar was 15 years old when he made his debut on Saved By The Bell, and he took on a distinctive look as the heartthrob Zack Morris. Contrary to popular belief, blonde was not his natural hair color and it was dyed throughout the show's run. Earlier this month, Gosselaar marveled at that misconception during a Saved By The Bell reunion panel at 90s Con. As an adult, he sports his naturally dark brown hair color in a more laid-back style and wears glasses more often than not.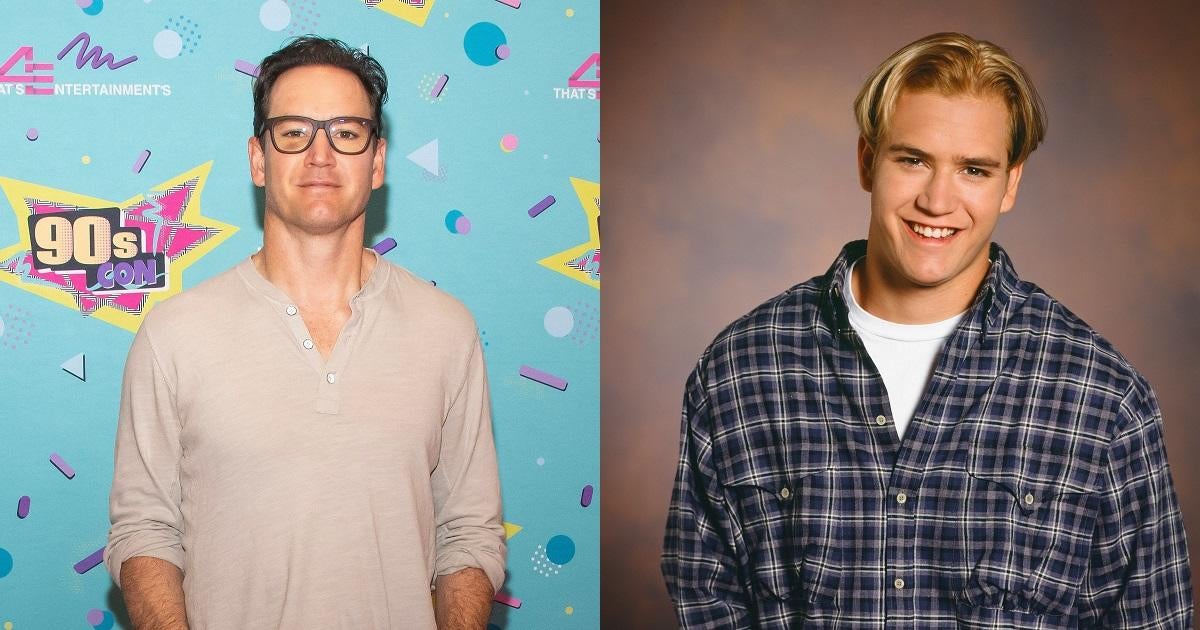 "I always find fascinated that people ask me like, 'that wasn't your real hair?' I'm like, 'from season to season it changed! Every season!'" Gosselaar said. "My hair was always such an issue... The color – that is not a color you can put on your driver's license. That's not an option."
Gosselaar worked steadily from then on, even appearing in other sitcoms for guest roles while Save By The Bell was on the air. He appeared on The Wonder Years, Punky Brewster, Charles in Charge and Murphy Brown, then starred in several TV movies throughout the rest of the decade. The next ongoing role fans are likely to recognize him from is Detective John Clark Jr. on NYPD Blue from 2001 to 2005.
Gosselaar's other recent acclaimed performances include Paul Johnson on Mixed-ish and playing himself on an episode of Barry. Of course, in 2020 he returned for the Saved By The Bell revival, regarded by many as a stand-out in the recent surge of sitcom reboots. He and his co-stars Mario Lopez and Elizabeth Berkley. They discussed that project at 90s Con as well, with Berkley turning to Gosselaar and saying: "I can't wait to be directed by you again. It's one of my favorites, I have to tell you. He's an incredible director... I love it, it was one of my favorite experiences with you creatively."
"I'm disappointed we didn't get another season," Gosselaar added mournfully. As much as he has expanded his horizons over the years, he made it clear how much Saved By The Bell still meant to him. Gosselaar even created a podcast called Zack to the Future where he and guests revisit the sitcom episode by episode.
Still, with three directing credits under his name now fans can expect to see more of Gosselaar on both sides of the camera. The actor has two upcoming projects in post-production according to IMDb, including a drama series called Found which is expected later this year on NBC. In the meantime, fans can keep up with him on social media.
0
comments