Justin Bieber Shows Progress in His Face Following Ramsay Hunt Syndrome Diagnosis
Justin Bieber is making progress when it comes to recovering from Ramsay Hunt syndrome. The Grammy winner, 29, took to his Instagram Story Wednesday to show off his range of motion after revealing last June that his face had been partially paralyzed by the disease. "Wait for it," he wrote on a video of him moving his eyes from side to side, raising his eyebrows and then and then smiling wide as the song "Ice T" by Tems played in the background.
Ramsay Hunt syndrome occurs when a shingles outbreak affects the facial nerve near one of the ears and can also cause hearing loss in addition to facial paralysis. When Bieber announced in June that he had been diagnosed with Ramsay Hunt syndrome, the "Yummy" singer revealed he had been unable to blink one of his eyes, move one nostril or smile on one side of his face.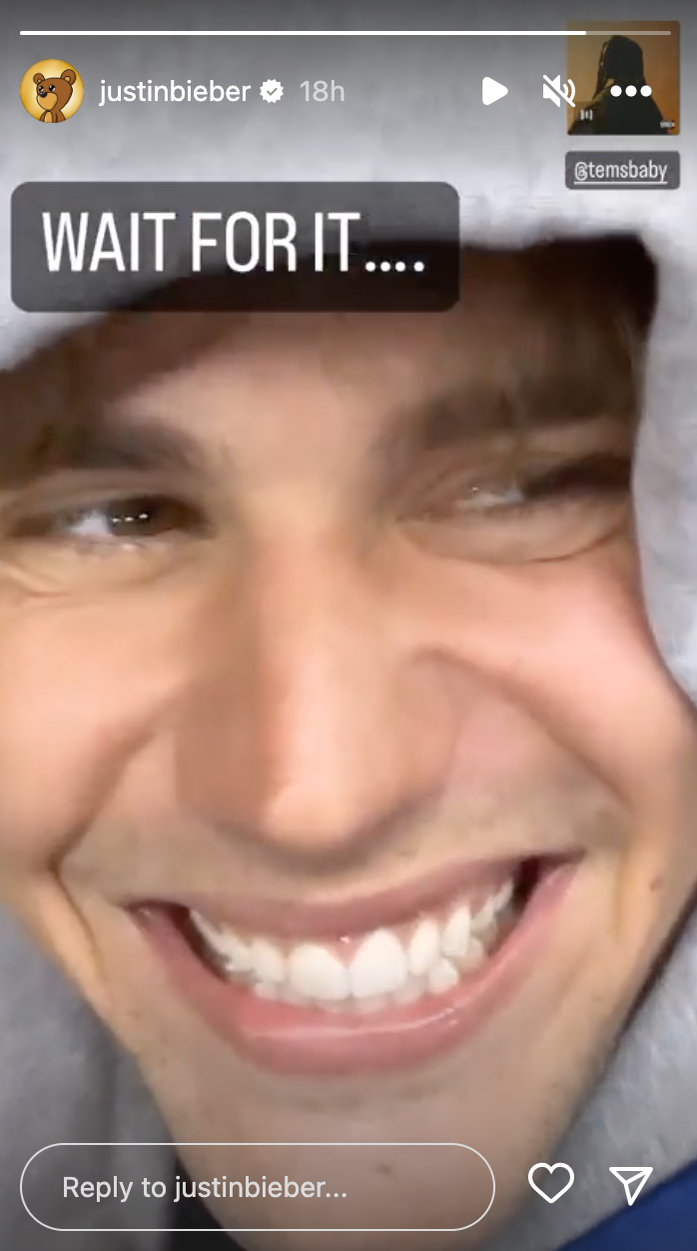 "This is pretty serious, as you can see. I wish this wasn't the case, but obviously, my body is telling me I got to slow down, and I hope you guys understand, and I'll be using this time to rest and relax and get back to 100 percent so that I can do what I was born to do," he said on Instagram at the time. Bieber told fans he needed time off to work on his health and had been doing "facial exercises to get my face back to normal." He assured, "It will go back to normal. It's just time. We don't know how long it will be, but it will be ok."
Forced to postpone his Justice World Tour due to his diagnosis, Bieber returned to the stage in July, where he performed six shows before deciding the tour couldn't continue. "It took a real toll on me," he wrote in a statement on his Instagram Story in September. "This past weekend, I performed at Rock in Rio, and I gave everything I have to the people in Brazil. After getting off stage, the exhaustion overtook me, and I realized that I need to make my health the priority right now. So I'm going to take a break from touring for the time being. I'm going to be OK, but I need time to rest and get better."
0
comments