Tour Johnny Depp's Uniquely Styled 5-Unit Los Angeles Penthouse Collection
Johnny Depp's life has been under a microscope in recent weeks as his defamation trial focusing on his relationship with ex-wife Amber Heard continues. When he is not acting or listening to testimony, Depp has several real estate interests. He once owned a collection of penthouse units in Los Angeles, which he sold in 2017. Thanks to photos from TopTenRealEstateDeals.com, Depp's fans can take a tour of this luxurious five-unit collection.
Last month, the long-delayed defamation trial began. Depp filed a $50 million defamation lawsuit against Heard in 2019 after she published an op-ed in the Washington Post about being a survivor of domestic violence. Although Heard did not name Depp, the Pirates of the Caribbean actor denied the allegations and said the op-ed hurt his career. In 2020, Heard counter-sued Depp for $100 million. The trial is playing out in Fairfax County, Virginia, where the Washington Post's online servers are located. The trial continues this week, with Heard taking the witness stand in her defense.
Depp and Heard met on the set of The Rum Diary in 2011 and married in 2015. They reached a $7 million divorce settlement in August 2016 and finalized their split in 2017. Heard said she would donate the entire settlement to the ACLU and the Children's Hospital Los Angeles, although testimony from an ACLU executive revealed that Heard has yet to complete the pledge. Depp was previously married to Lorie Anne Allison from 1983 until 1984 and has two children with French actress Vanessa Paradis, his partner from 1998 to 2012.
Like many actors, Depp has invested in real estate. After he settled his divorce with Heard, he sold his Los Angeles penthouses for almost $10.9 million. Scroll on for a look at these unique units.
Eccentric dining room design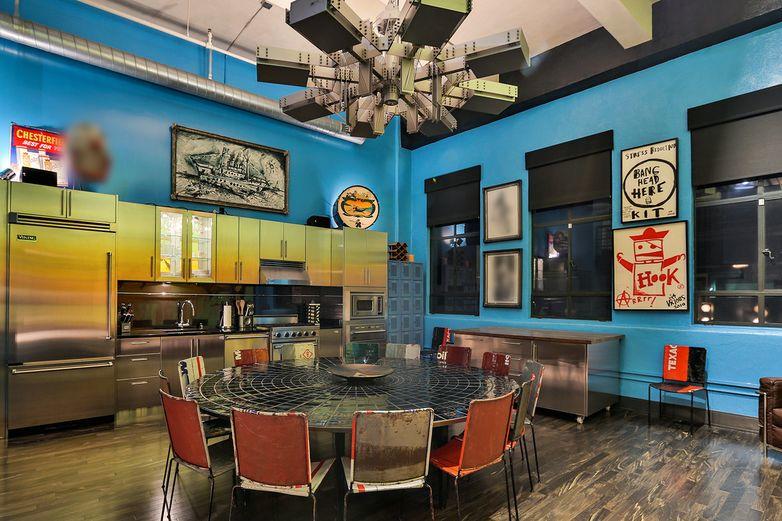 Depp acquired the units after the building was refurbished in 2007. Each unit has multiple floors and is located side-by-side. Depp never combined them, so they are still separate households.
prev
next
Bold Bedroom Looks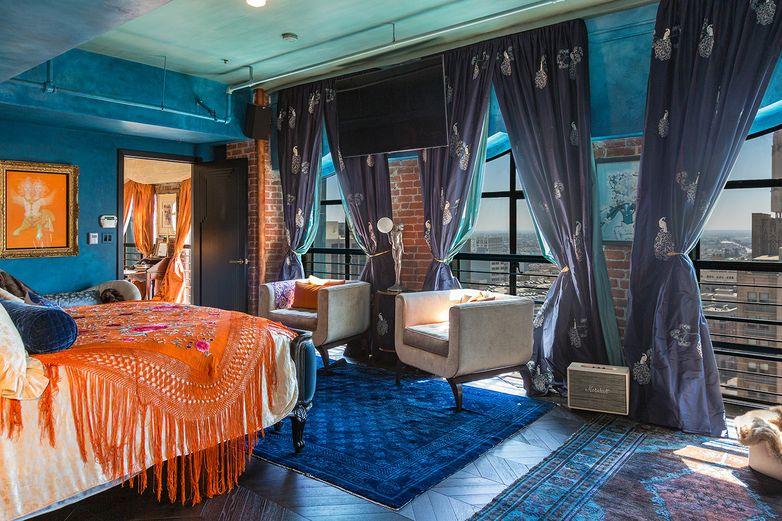 The Oscar-nominated star used the penthouses and often lent them to his relatives. Four of the units have two bedrooms, while the fifth has one. They cover a combined 11,500 square feet.
prev
next
Rooftop Pool with a View of Los Angeles
The units are located in the 13-story Eastern Columbia Building. The building was designed by Claud Beelman in 1930 and is considered one of the best Art Deco buildings still standing in Los Angeles.
prev
next
Multiple Floors for Each Unit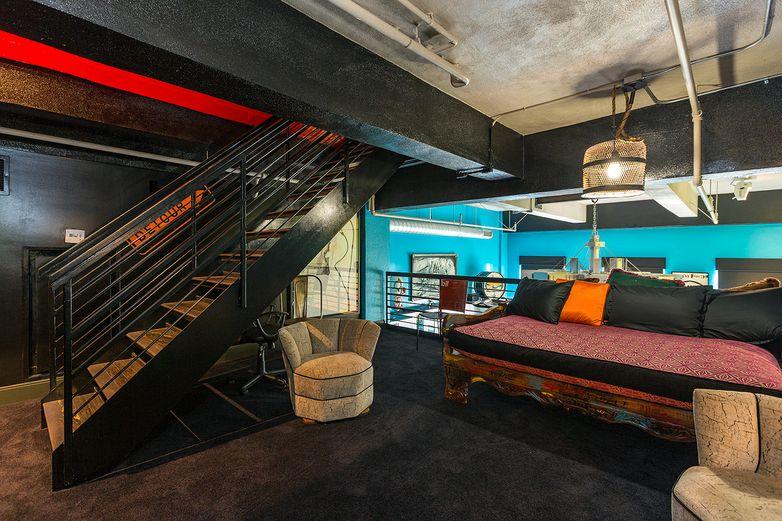 The units have come up during the defamation trial. On Monday, Depp's security guard Travis McGivern testified that Heard struck Depp in the face at one of the penthouses. McGivern claimed he was forced to step in. McGivern claimed the former couple fought often, with arguments turning physical, reports the New York Post. In one incident, Heard threw a Red Bull can at Depp and spit on him, McGivern testified.
prev
next
Pictures Cover All Wall Space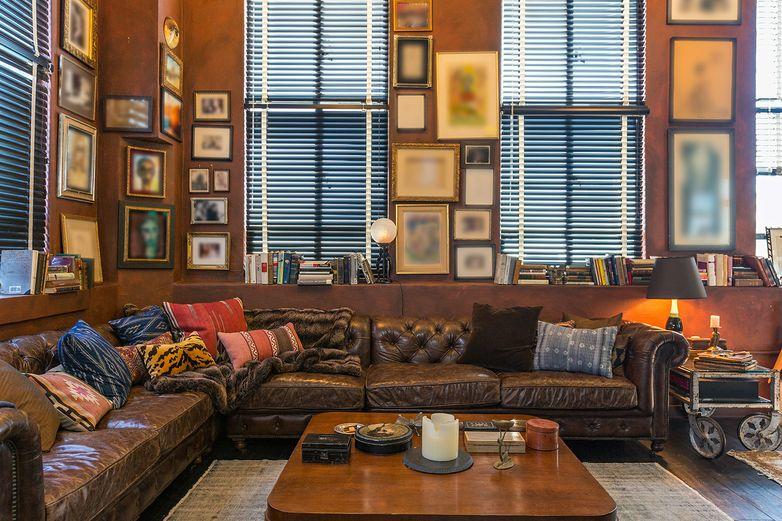 After the Red Bull can incident, Depp retaliated by going upstairs and throwing Heard's clothes and bags, McGivern claimed. "The F-word is my favorite word, and it was being thrown around to the point where I was uncomfortable," McGivern told the court, adding that Heard once punched Depp.
prev
next
0
comments
Outdoor Lounge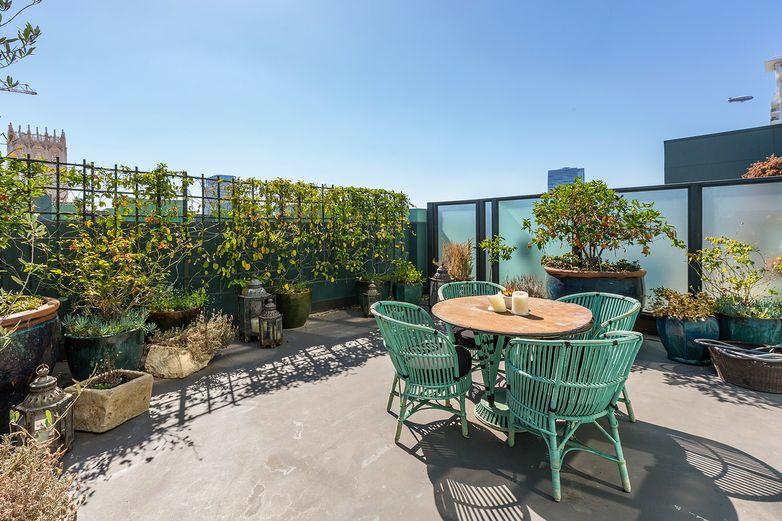 The units were decorated with Depp's unique sense of style, as seen in the photos. The building has a rooftop swimming pool. There is a den-style lounge that features plush armchairs and a cinema-style screen.
prev