Jana Kramer Makes Red Carpet Debut With New Professional Athlete Boyfriend
Jana Kramer made her red carpet debut with her professional athlete boyfriend on Monday. The 39-year-old singer and actress and Allan Russell attended the 2023 iHeartRadio Music Awards at the Dobly Theatre in Los Angeles on Monday. Kramer was wearing a blue and brown gown that features a slit and cut-out top. Russell, 42, wore an all-black suit with sneakers.
This outing from Kramer and Russell comes a few months after the One Tree Hill alum announced that she has a new man in her life during a January episode of her Whine Down podcast. Kramer revealed at the time that the mystery man was a "sweetheart" who lives in England.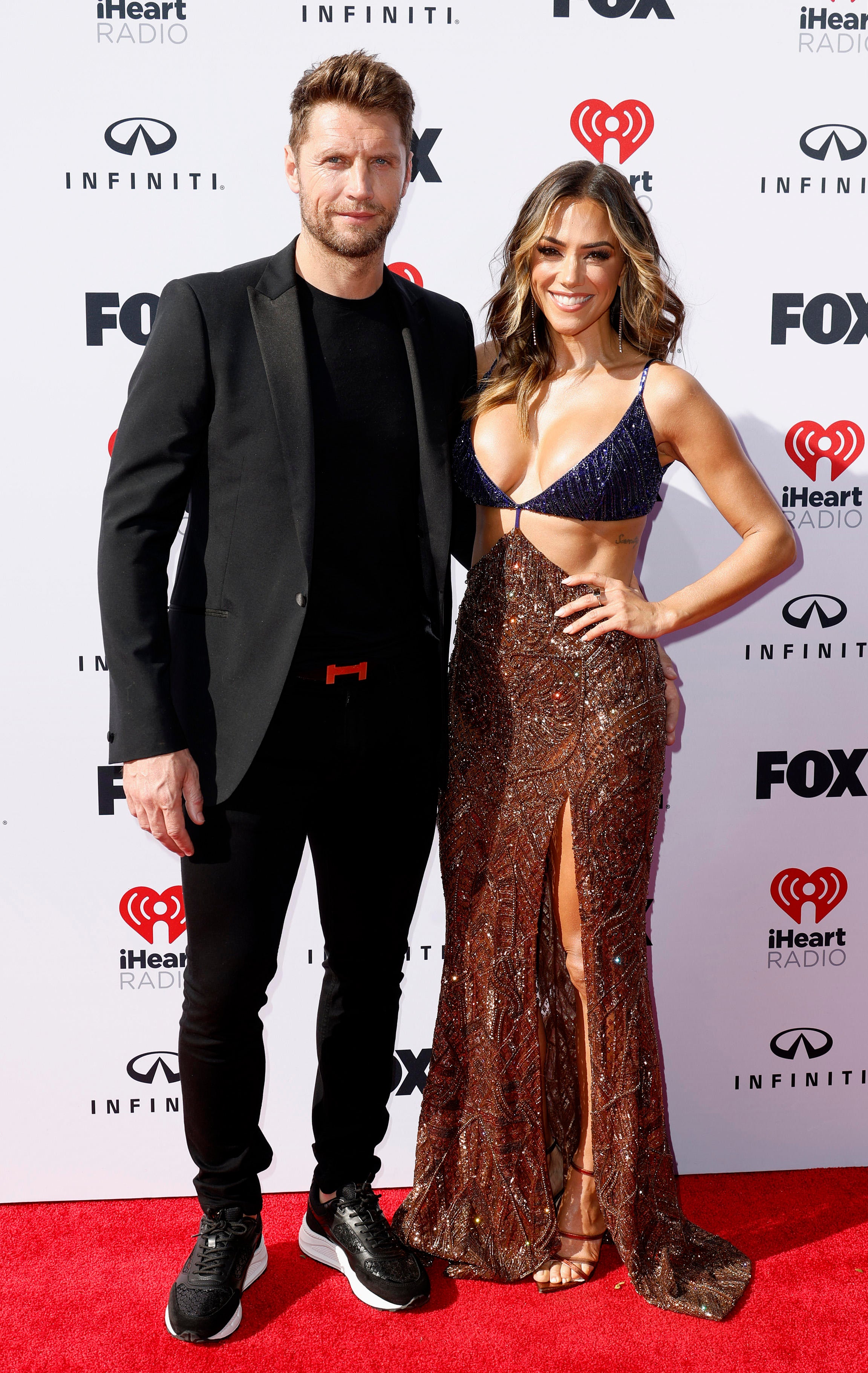 "I don't know if this is my forever person. … But, like, I'm not going to push away love just because I've been hurt before. I'm going to embrace it," Kramer said, per Us Weekly. "I'm going to have fun. And if it doesn't work out, well, you know what, I'm gonna learn a lot of lessons. And I had a lot of fun along the way. When I was on that app, I was like, 'No, they live in a different country, no, no, no.' And, you know, even with him, I said, 'No … this is silly. I'm a mom with two kids and I live in Nashville, like, how would this even work?' And something about him, you know, I was like, 'OK, well, let me just see, what does the conversation hurt, right?' This just feels different."
Kramer was previously married to former NFL player Mike Caussin and the former couple share two children together, daughter Jolie, 6 and son Jace, 4. "I'm just enjoying where it's at right now and I'm enjoying feeling this way," Kramer explained. "We're trying not to go more than three weeks without seeing each other. … It just feels really nice, and I don't want to put too much pressure on it and I just want to enjoy it."
Russell, a Scottish native, played professional soccer from 1997-2014. In his career, Russell played in 322 matches and scored 67 goals. Russell is now a coach and is currently on the Norwich City coaching staff.
0
comments