How to Watch the WWE Royal Rumble 2023
Each product has been independently selected by our editorial team. We may receive commissions from some links to products on this page. Promotions are subject to availability and retailer terms.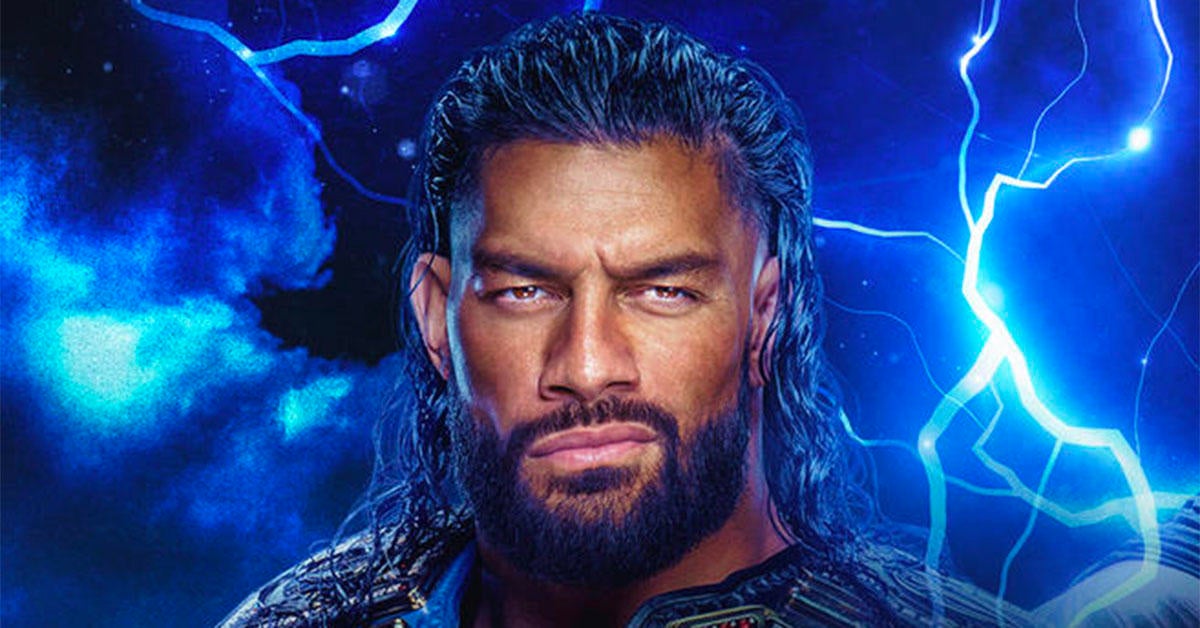 It's that time of year again. The 36th annual WWE Royal Rumble is coming up this weekend. For people who don't want to miss it, but can't make it to the live event at the Alamodome in San Antonio, TX, there's only one way to watch the show: Peacock Premium. Luckily, Peacock is currently offering $20 off its annual subscription fee, so you can watch all of this year's premium WWE wrestling events for $30.
Watch WWE Royal Rumble on Peacock, $30 for an annual subscription (down from $50)
$30 for a year of Peacock Premium
When is WWE Royal Rumble 2023?
WWE Royal Rumble, one of most anticipated events on the WWE roster, airs live on Saturday, Jan. 28 at 8 p.m. EST. Once a special PPV-only event, you can now stream it with a Peacock Premium subscription.
What to expect from WWE Royal Rumble 2023
While some WWE fans are disappointed that a few surprises from the upcoming professional wrestling spectacle were already spoiled, there are still some exciting matches set for Saturday. The primary events are the men and women's 30-person Royal Rumble matches. The winners of the matches get their choice of what world championship they want to compete for at WrestleMania 39 in April.
There are also three standalone matches to anticipate. Wrestler Kevin Owens challenged the two-year champion Roman Reigns to defend his Undisputed WWE Universal Championship in the men's match, while Alexis Bliss will be up against current Raw champion Bianca Belair in the women's match. There's also a new Mountain Dew Pitch Black match which will feature Bray Wyatt versus LA Knight.
How to watch 'Royal Rumble' live on Peacock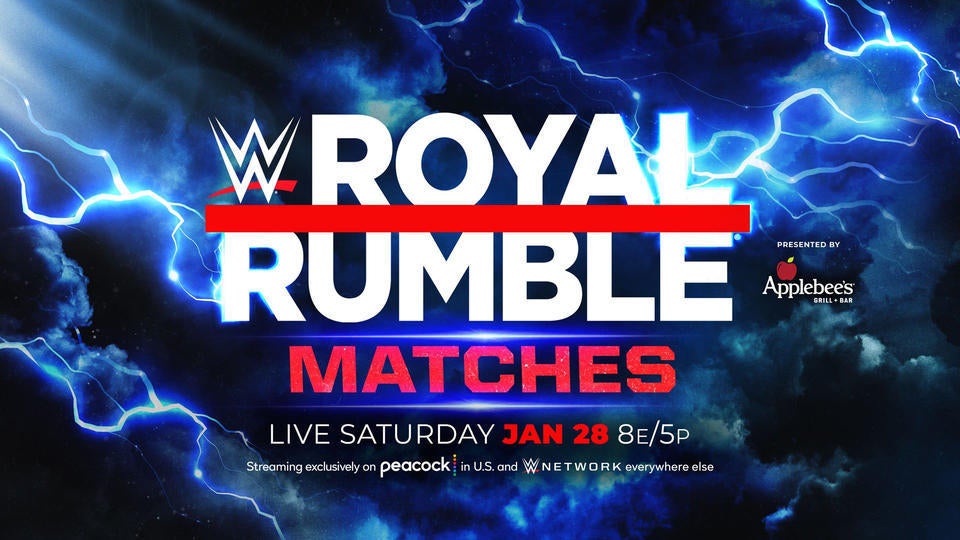 Royal Rumble is considered one of the five big WWE events that take place every year, along with WrestleMania, SummerSlam, Survivor Series and Money in the Bank. It's always in January, and it sets up a year of great storylines for all the other WWE shows and events. It's not to be missed.
You don't have to go to a sports bar to see it -- you can sign up for Peacock and get $20 off an annual subscription to Peacock Premium. You won't have to pay any extra fees to watch Royal Rumble after that, or any other WWE events, for that matter.
Sign up for Peacock Premium to get access to 'Royal Rumble', $30 for a year (down from $50)
Sign up for a year of Peacock, $30
But if you don't want to sign up for the annual plan, you can start with the monthly plan. For only $4.99 a month, you get access to all live events, past and present, on-demand programming, every episode of Raw and Smackdown with full episodes 30 days later, every episode of NXT with full episodes available the next day, wrestling documentaries and more.
Stream live WWE wrestling events at Peacock Premium, starting at $5 a month
Watch WWE on Peacock Premium
Attend the Royal Rumble in person
If you live in or near San Antonio, there are still tickets left for the WWE Royal Rumble live at the Alamodome. They start at just $60.
Get tickets for the Royal Rumble, starting at $60 a person
$60 and up at WWE via Ticketmaster
Watch even more WWE on Sling TV
With Sling TV, you won't have to wait for episodes of Raw or Smackdown to come to Peacock. You can watch them live, as they're airing, along with your other favorite entertainment programs. Currently, Sling TV is offering a deal to get $20 off your first month when you sign up for Sling Blue. Your first month will be $20 a month and then it's $40 a month after that, without the need for a cable subscription. There's no contract with Sling TV, and subscriptions include 50 hours of DVR storage.
And psst: Sling TV has live AEW events, too, in case you can't get enough professional wrestling content.
Watch 'WWE Smackdown' and 'WWE Raw' live on Sling TV, $20 for your first month
Get Sling TV
The latest in smart TV deals right now
Looking for a brand-new television for all your streaming platforms? Watch your favorite shows and WWE live events on a smart TV. We've rounded up some great deals for the latest in high-quality TV technology.
0
comments