'Winning Time' Fans Rip HBO for Botching Ending of Los Angeles Lakers Show
HBO announced the end of 'Winning Time' after the Season 2 finale aired.
Winning Time: The Rise of the Lakers Dynasty has been canceled by HBO, and fans are not happy. Before its Season 1 premiere last year, Winning Time was one of the more talked about shows because it was about the 1980 Los Angeles Lakers. While the Lakers legends criticized the show, fans and critics enjoyed the two seasons for multiple reasons.
Before HBO announced the news, PopCulture.com spoke to Salli Richardson-Whitfield who directed three episodes of Winning Time Season 2. She was hoping for a third season but also realized that the network could pull the plug on the show.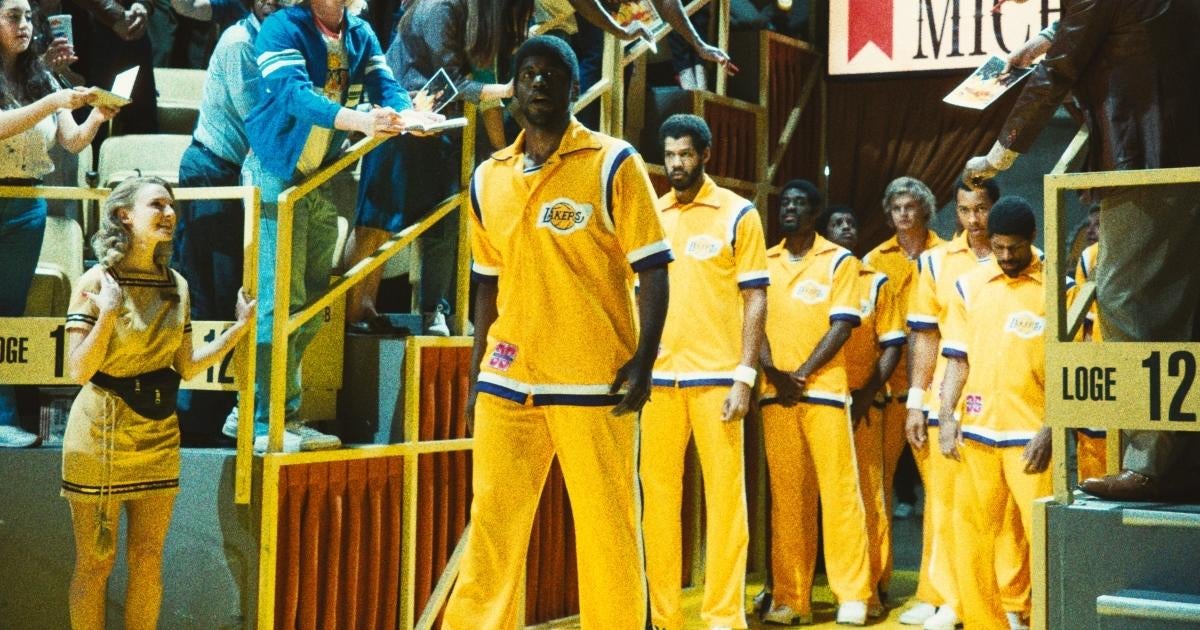 "That is up to, what do we call it, the basketball gods or the TV gods?" Richardson exclusively told PopCulture. "I don't know. You never know with any of these shows nowadays. We used to be given a few seasons to pick up your audience, and so I really have no answer for that. But if people keep watching, I think we have a shot because our numbers have only been going up and up and up, and people are absolutely loving the show this season. So fingers crossed." Here's a look at fans reacting to Winning Time coming to an end.
One More Season
HBO has canceled #WinningTime after two seasons. Tonight's season finale was the very last episode of this series. We needed one more season. Quincy Isaiah was great as Magic Johnson and Sean Patrick Small was phenomenal as Larry Bird. John C Reilly was perfect as Jerry Buss. pic.twitter.com/MPxu5NGOeh

— Ron Carthen (@rcarthen) September 18, 2023
One fan replied: "Everybody killed it, I LOVED Jason Clarke as Jerry West, Brody captured Riley's intensity perfectly, Solomon Hughes was damn revelation. This hurts like I worked on the damn show and I DON'T EVEN LIKE THE LAKERS."
prev
next
Disappointment
BREAKING: HBO has canceled WINNING TIME after 2 great seasons. Per Variety, an additional scene aired tonight that wasn't sent to critics 2 months ago that wrapped up the show. What a fucking BUMMER! Between this and THE IDOL, I'm disappointed... pic.twitter.com/lwRThfIn2J

— Jeff Sneider (@TheInSneider) September 18, 2023
Sneider added: "I guess a part of me should be relieved... my COOKIE JOHNSON script didn't get a chance to be completely cannibalized by this show, which did a nice job with their relationship. It felt ripped from my own head in some ways. Still A LOT left to explore there..."
prev
next
From a Non-Sports Fan
I can't remember the last time a show THIS good got canceled. Netflix viewers are used to their B Minus-Ass shows suddenly vanishing but #WinningTime had an insane cast, kinetic direction, and the most stylish editing in the game.

I don't even like sports and I LOVED this show.

— Brendan Weathers (@BrendanWeathers) September 18, 2023
One person wrote: "I'm convinced it's about player backlash and not viewership… it's streaming. My wife and I love winning time… but it started up while some of our other shows were wrapping up, so we just started season 2. Horrible misstep for Max."
prev
next
Sad Day
Winning Time canceled after two seasons. One of the best shows on tv by far and a big mistake by HBO. Quincy Isaiah is a star and John C Reilly was Jerry Buss incarnate. Sad day for this sports fan.

— nathan followill (@doctorfollowill) September 18, 2023
A person said: "Was hoping to see a Celtics spin-off to see a more in-depth look from their perspective. Loved this series. Growing up in the 80s Laker Showtime captivated me."
prev
next
Strong Message
Congrats David Zaslav and Discovery band of marauders for another cancellation of great content on HBO: #WinningTime ended last night's season finale with series wrap up that stunned many. This merger is killing things that can't be explained by a strike. https://t.co/1VKaDl9dG2

— Paula Duffy (@jurisdiva) September 18, 2023
And this fan wrote: "This is the consequences of going on strike. With no end in sight until mid 2024 not going to be any TV shows left. It's a lot cheaper to just strike everything down and let everyone else go and cancel it then just paying for stage and office space while waiting 4 just 2 groups."
prev
0
comments