These 10 TV Shows Were Canceled Almost Immediately
Most television shows are allowed to live out at least one full season before being canceled, even [...]
One of the hardest accomplishments in Hollywood is bringing a television show from an idea to the small screen, where millions will see the result of the efforts of hundreds of people in their pursuit of crafting entertainment. That's why it is painful and sad to hear about a show being canceled almost immediately, even if it was terrible. It's a rare thing, as most networks will air a complete season before canceling a low-rated series. However, some shows are just so bad that executives can't take the risk of continuing to air them.
In the latest example, ABC "soft-canceled" Promised Land, a critically acclaimed drama about a family that runs a California vineyard. The show failed to draw a big audience, so ABC moved the rest of the already-produced first season to Hulu. The show was formally canceled in May, alongside Queens, which did see all 13 of its produced episodes air.
Another recent example of a show that was allowed to continue airing despite low ratings was NBC's science fiction series Debris. Even though the show never attracted a big audience, every episode of the first season aired before it was formally canceled. On the other side of that spectrum though, there is the infamous case of a show that was canceled in the middle of its debut.
Lately, some networks have been more open to giving shows a chance as live ratings mean less and less. This means it's rare for shows to be canceled before their seasons finish airing. It did happen recently though. In May 2021, ABC suddenly canceled the Katey Sagal-starring Rebel after only a few episodes aired. The rest of the already-produced episodes were shown to audiences, which was a consolation for many fans still disappointed the show was not renewed. Although Rebel was even created by Grey's Anatomy showrunner Krista Vernoff, ABC executives said they just didn't see the show attracting a big-enough audience to keep it alive. Here's a look at nine other shows that were canceled extremely quickly.
'Y: The Last Man' (2021)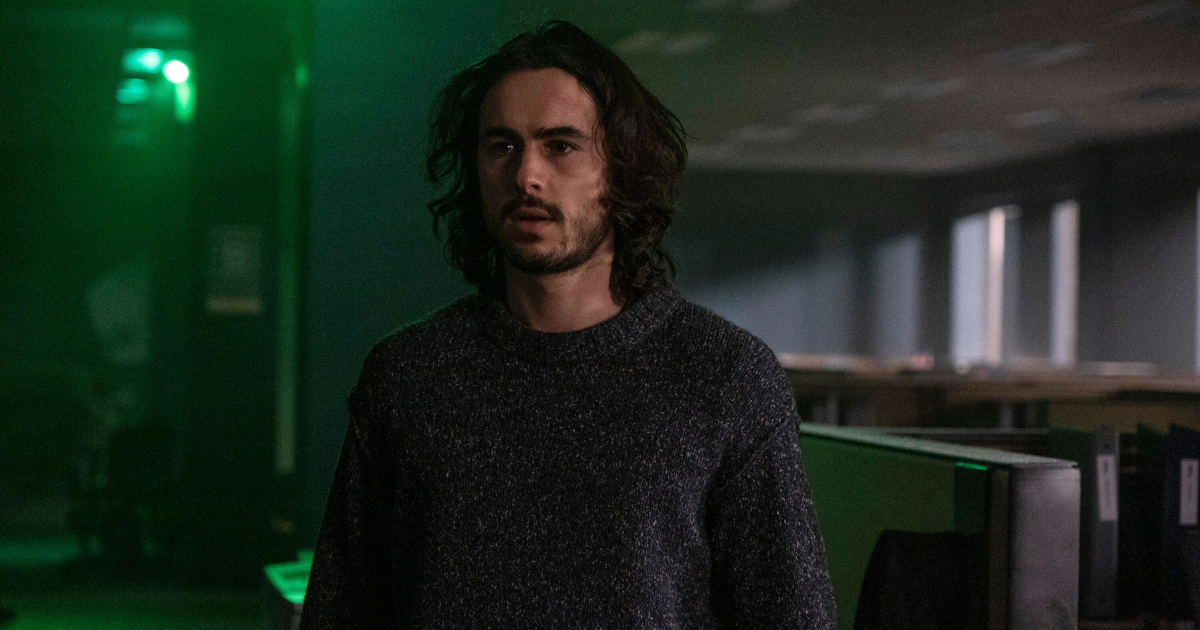 In October 2021, FX on Hulu canceled the highly-anticipated Y: The Last Man with three episodes left to release. The project, based on the comic book series by Brian K. Vaughan and Pia Guerra, was in development for almost a decade before it finally debuted on Hulu in September. It's likely that all those costs incurred during development meant the show needed to be an instant hit for it to succeed. Since it wasn't, Hulu and FX pulled the plug, giving people little reason to watch the last episodes and others no reason to begin watching. In January 2021, showrunner Eliza Clark confirmed that all attempts to keep the show alive were exhausted and it was definitively canceled.
prev
next
'Turn-On' (1969)
Television is filled with plenty of notorious incidents, but none is as bizarre as the Turn-On fiasco of 1969. ABC ordered the show from the producers of NBC's hugely successful Rowan & Martin's Laugh-In in the hopes they could repeat that success. The show's off-beat humor that touched on sex and the antiwar movement all seemed ahead of its time. So far ahead that the show was taken off the air in some markets before it was even over. A second episode never aired. Each episode was originally set to have a guest, and the first episode's was the late Tim Conway.
prev
next
'Viva Laughlin' (2007)
No matter how big a star you are, chances are you have a failed TV show on your resume. That even applies to Hugh Jackman, who starred in Viva Laughlin, a musical comedy co-starring Lloyd Owen, Mädchen Amick and Ellen Woglom. Melanie Griffith was also in the show. Only two episodes aired before CBS yanked it from the schedule. The New York Times called it possible "the worst show in the history of television."
prev
next
'Day One' (2010)
NBC went through a period of loving high-concept TV projects with a touch of science fiction after the success of Heroes. That still continues to this day, with recent shows like Manifest and La Brea. Some of these projects have been flops, and then there is Day One, a post-apocalyptic show starring David Lyons. NBC was really excited about it, ordering 13 episodes before cutting it to four. Eventually, they decided to just air the pilot as a TV movie, but even that never happened.
prev
next
'Doubt' (2017)
Katherine Heigl's post-Grey's Anatomy bad luck seemed to reach its low point with Doubt. CBS canceled the legal drama after just two weeks thanks to terrible ratings. The show also starred Elliott Gould, Dulé Hill, and Laverne Cox.
prev
next
'Emily's Reasons Why Not' (2006)
Emily's Reasons Why Not joined the notorious club of shows canceled after only one episode aired. Like many of these shows, it could not possibly live up to the high expectations ABC set and the Heather Graham-starring series was quickly axed. The romantic comedy starred Graham as a woman whose therapists suggest she list the reasons why every relationship she has had failed. Reviews were terrible, and for some inexplicable reason, all seven episodes aired in Spain.
prev
next
'Hieroglyph' (2014)
Hieroglyph was a notoriously ambitious project Fox had hoped to air by 2015 and was ordered straight-to-series. However, suddenly, the network announced production on the show would stop in June 2014, and the show was canceled before a single episode aired. One episode was finished though, but it never saw the light of day. There were reportedly behind-the-scenes clashes during the making of the Ancient Egypt-set drama.
prev
next
'Of Kings & Prophets' (2016)
ABC aired the first two episodes of Of Kings & Prophets before pulling the plug on the expensive, Biblical-era drama. The network hoped to give it a major fall launch, but it ended up holding it back until midseason, and it was slotted in the network's infamous "death slot" - Tuesdays at 10 p.m. ET. Coincidentally, that fall, ABC aired Wicked City in the same slot and it was canceled after three episodes.
prev
0
comments