Netflix Swipes DC Comics Show From HBO Max
HBO Max's loss is Netflix's gain. HBO Max is no longer going to air Dead Boy Detectives, the upcoming eight-episode horror series based on the DC Comics team of the same name, due to the shake-ups happening at Warner Bros. Discovery and its DC Comics properties. Luckily, Netflix has stepped in to save the show, meaning Dead Boy Detectives will sit alongside another DC Comics program, The Sandman, on the service. That's fitting, too, being as the titular Dead Boy Detectives, Charles Rowland and Edwin Payne, debuted in the Sandman comic series.
News of the move comes via The Hollywood Reporter, which notes the show just didn't fit into the on-screen plans for the DC properties now managed by James Gunn and Peter Safran. HBO Max also didn't have room in its marketing budget to promote the show in 2023, so it allowed Warner Bros. Television and producer Greg Berlanti to find a new home for it. The WB TV/Berlanti team already has a fruitful relationship with Netflix due to You, their massively successful stalker series that Netflix previously saved from cancellation at Lifetime. You, currently in the midst of its fourth season, is one of Netflix's biggest TV shows.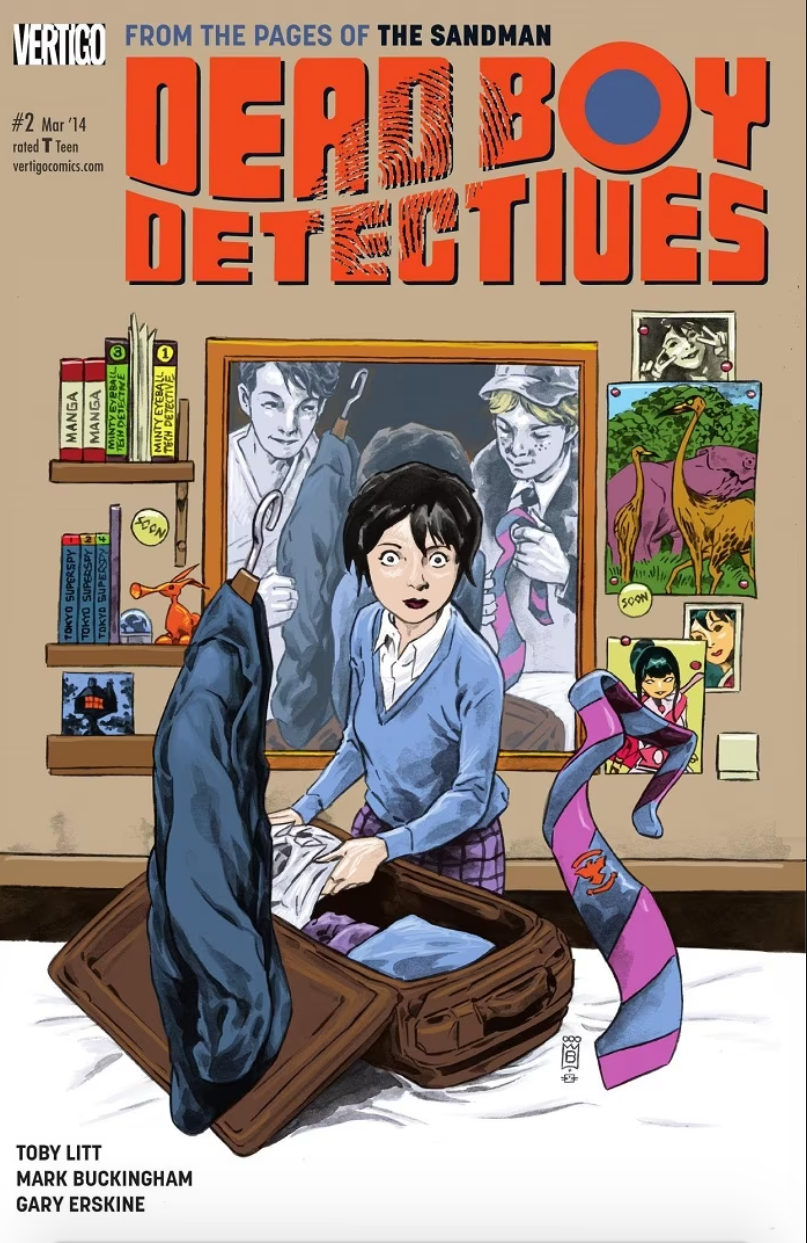 Dead Boy Detectives, based on characters created by Neil Gaiman, Matt Wagner and Malcolm Jones III, might not be as marketable as You, but it still has the potential to find an audience on Netflix. Per the initial announcement about the show, it's described as "a fresh take on a ghost story that explores loss, grief, and death through the lens of Edwin Payne and Charles Rowland, two dead British teenagers, and their very alive friend, Crystal Palace. So, it's a lot like a vintage detective series — only darker and on acid."
In the same release, one of the show's co-creators, Steve Yockey, noted his partners in the endeavor had encouraged him to "run with every wild, bizarre, and unsettling choice." He added, "The result is going to be really dark fun."
The show's cast includes George Rexstrew, Jayden Revri, Kassius Nelson, Briana Cuoco, Ruth Connell, Yuyu Kitamura and Jenn Lyon. Rexstrew plays Edwin Payne, Revri plays Charles Rowland, and Kassius Nelson will play Crystal Palace, the team's medium. Connell will play Night Nurse, a DC Comics character she previously brought to life in HBO Max's Doom Patrol.
0
comments