Everything Coming to Netflix This Weekend (February 17)
February has already seen some awesome titles debut in the Netflix streaming library, including Love is Blind: After the Altar Season 3 and Gunther's Millions, and this weekend, more titles will join that list. After dropping more than a dozen new titles throughout the week, Netflix will once again dip into its February 2023 content list this weekend to bring subscribers five new titles. This weekend's roundup exclusively features Netflix's original series and films, with everything from A Girl and an Astronaut to Whindersson Nunes: Preaching to the Choir dropping.
Netflix offers three subscription plans – the basic plan $10 per month), the standard plan ($15.50 per month), and the premium plan ($20 per month). The streamer also recently debuted a "Netflix Free Section," allowing non-subscribers to watch a selection of the streamer's most beloved originals at no cost. Keep scrolling to see everything coming to Netflix this weekend, and don't forget to check out all of the titles that will be leaving before the end of the month.
'A Girl and an Astronaut'
Premiere Date: Friday, Feb. 17
Type: Netflix Series
Synopsis: "Two friends and F-16 pilots, Nikodem and Bogdan, compete for the heart of the beautiful Marta and a spot on a space expedition. Niko wins the latter, but due to an unexplained failure, he returns from his mission after 30 years. Despite the passage of time on Earth, he didn't age at all. While Niko thinks only of Marta, the world wants to know the secret of his eternal youth."
prev
next
'Community Squad'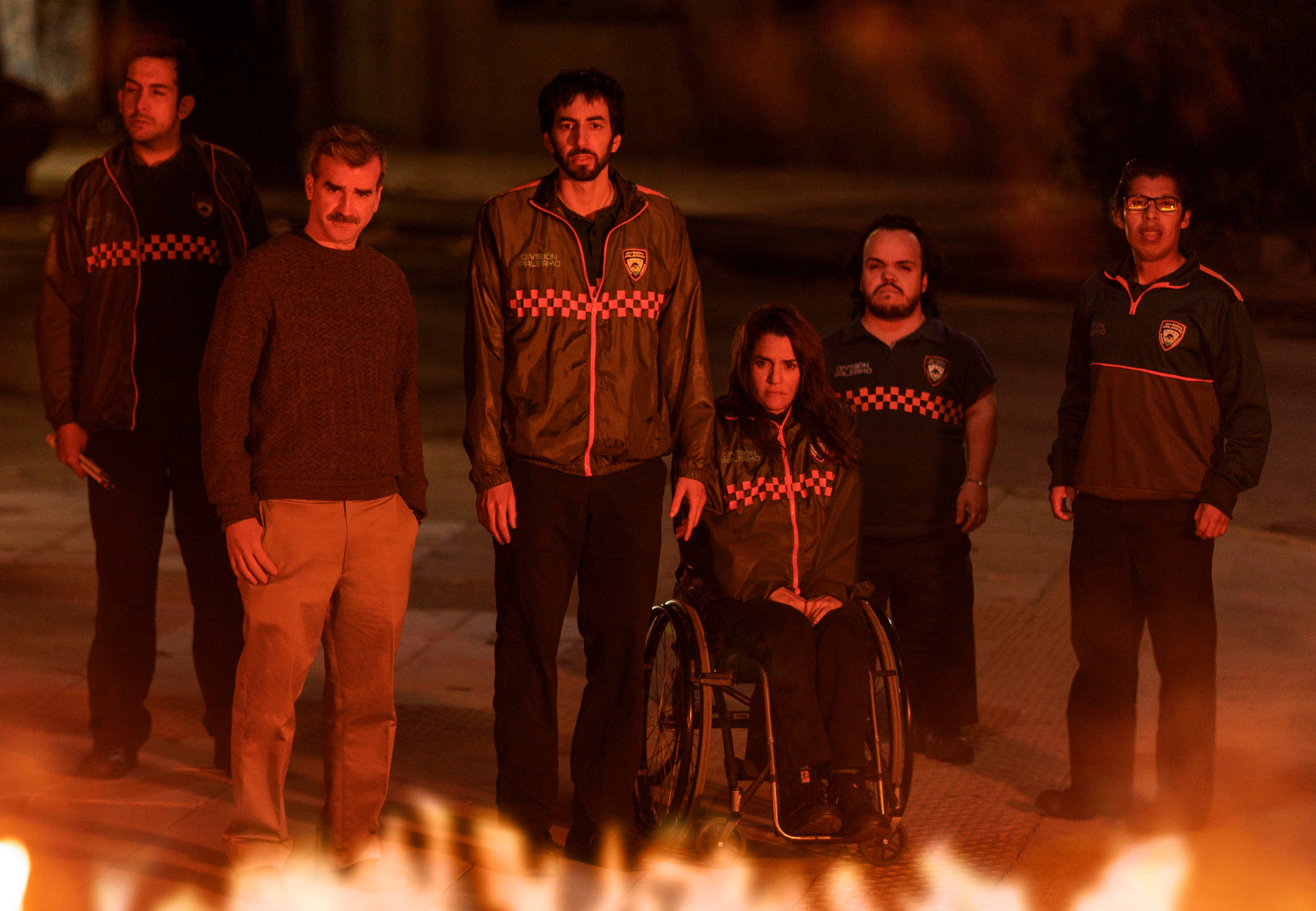 Premiere Date: Friday, Feb. 17
Type: Netflix Series
Synopsis: "The Palermo Division is an inclusive urban patrol squad created as a marketing ploy to improve the police force's image. While everyone tries to get their heads around what exactly they do, the squad unwittingly stumbles upon an unusual criminal gang."
prev
next
'Ganglands' Season 2
Premiere Date: Friday, Feb. 17
Type: Netflix Series
Synopsis: "Mehdi, a qualified robber, and Liana, an apprentice thief, get involved in a turf war between drug dealers, and have to collaborate in order to save their loved ones."
prev
next
'Unlocked'
Premiere Date: Friday, Feb. 17
Type: Netflix Series
Synopsis: "On her way home from work, Na-mi (Chun Woo-hee) loses her smartphone, containing everything about her. Jun-yeong (Yim Si-wan) finds Na-mi's phone and returns it to her, but after installing spyware. By tracking her everyday life, he learns all he can about Na-mi- her whereabouts, hobbies, tastes, work life, finances, and social network – and approaches her by concealing his true identity. In the meantime, police detective Ji-man (Kim Hie-won) finds traces of his son Jun-yeong at a murder crime scene and secretly investigates Jun-yeong, suspecting the worst. Na-mi is relieved to have found her phone, but not too long, her ordinary life turns upside down and spirals out of control. All because she only lost her phone, her entire life is imperiled."
prev
next
'Whindersson Nunes: Preaching to the Choir'
Premiere Date: Sunday, Feb. 19
Type: Netflix Comedy
Synopsis: "Whindersson's new show, entitled "Preaching to the Choir", is marked by the comedian's nostalgia and daring on stage."

prev
next
What's leaving this weekend?
While this weekend will only see a single title leaving the streaming library, with the film No Escape Room exiting on Feb. 17, Netflix still has a long list of titles set to depart by the end of February.
Leaving 2/21/23
Bert Kreischer: The Machine
Leaving 2/24/23
Sin senos sí hay paraíso: Seasons 1-3
Leaving 2/25/23
Zach Galifianakis: Live at the Purple Onion
Leaving 2/28/23
Air Force One
Cake
Coach Carter
Margin Call
Scream 4
Shutter Island
Sorry to Bother You
Walking Tall
prev
next
What was added this week?
Avail. 2/13/23
Squared Love All Over Again – NETFLIX FILM
VINLAND SAGA: Season 2 (new episodes)
Avail. 2/14/23
All the Places – NETFLIX FILM
A Sunday Affair – NETFLIX FILM
In Love All Over Again – NETFLIX SERIES
Jim Jefferies: High n' Dry – NETFLIX COMEDY
Pasión de Gavilanes: Seasons 1-2
Perfect Match – NETFLIX SERIES
Re/Member – NETFLIX FILM
Avail. 2/15/23
#NoFilter – NETFLIX SERIES
African Queens: Njinga – NETFLIX DOCUMENTARY
Eva Lasting – NETFLIX SERIES
Full Swing – NETFLIX DOCUMENTARY
The Law According to Lidia Poët – NETFLIX SERIES
Red Rose – NETFLIX SERIES
Avail. 2/16/23
47 Meters Down: Uncaged
Ouija
The Upshaws: Part 3 – NETFLIX SERIES
prev
0
comments